TurnKey - Refined Blackrock Ridge Condo w/ Fireplace & Deer Valley Views
Property overview
Condo

1433

sq. ft.

Sleeps: 8

Bedrooms: 3

Bathrooms: 2

Min Stay: 2–4 nights
3 Bedrooms, 2 Baths, Sleeps 8
Tour this property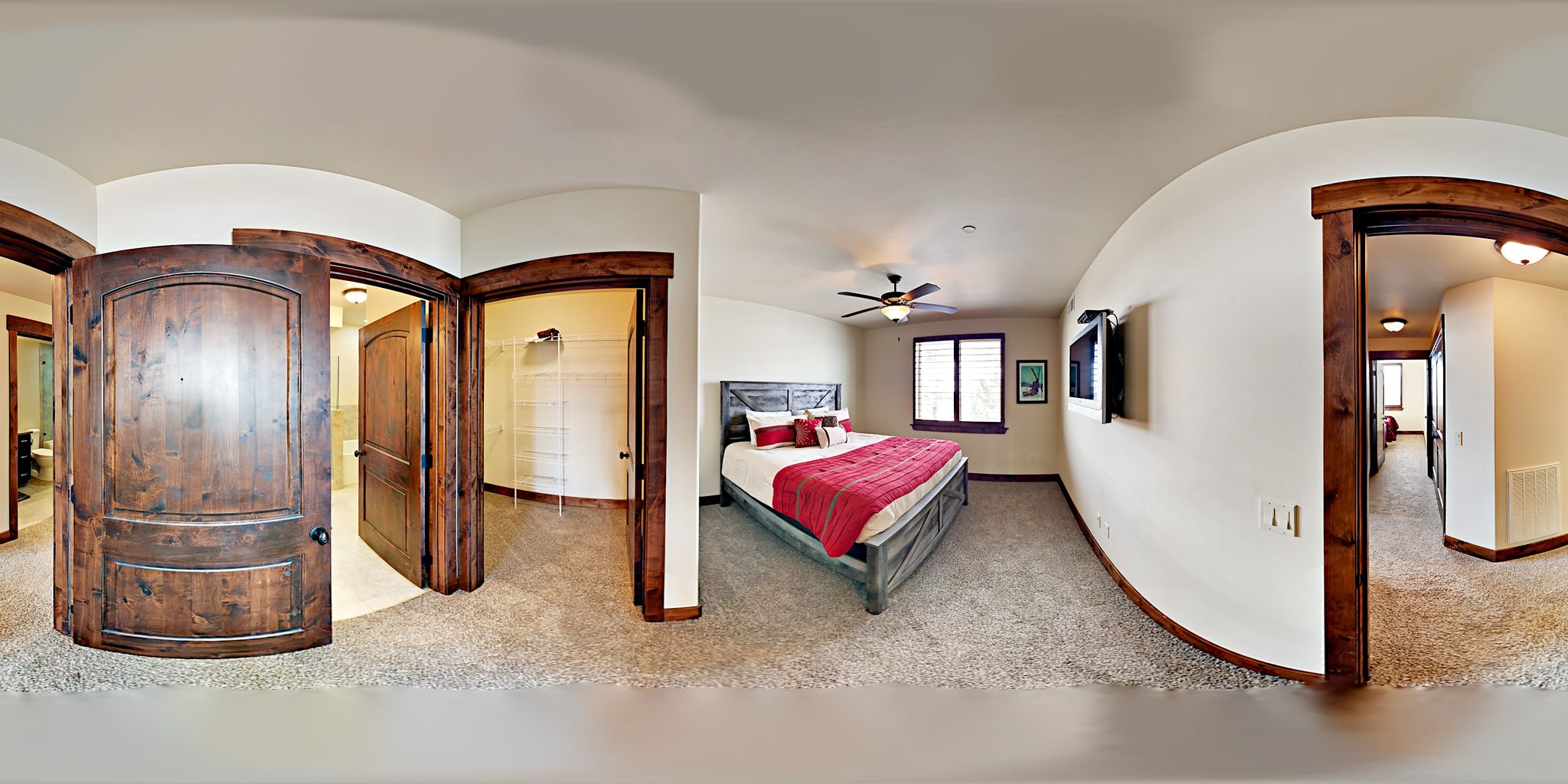 Property Manager
Ask a question
TurnKey Vacation Rentals
Member Since 2006
Amenities
Featured
TV

Satellite or Cable

Washer & Dryer

Children Welcome

Heater

Internet

Air Conditioning

Parking

Fireplace
House Rules
Check-in: 3:00 PM
Check-out: 10:00 AM
Minimum age of primary renter:25
Max guests:8
Reviews
1–6 of 8
Everything is was wonderful until it wasn't.
It's a beautiful property, great location. We had wonderful communication in the beginning with Turn Key. But when there was problems it was silence. The garage code wouldn't work from the first day. We couldn't use it to pull a car in. It did open for a few days from inside the property, but then it didn't. Code didn't work. The national turn key operators tried to help us, and turn us over to the operators closer to us but no one ever got back to us. We still have items we put in the garage left there. No one would get back to us with a code so we could retrieve our property. Plus another detail missed. No mattress covers. Just a sheet over the mattress. I feel this is a must for a rental. Not sanitary. We really loved the property, the management just wasn't good.
Owner's Response:
Thank you so much for taking the time to post this review. We would like to sincerely apologize for any inconvenience you experienced. Here at TurnKey, your feedback is highly valued, and although we do try our best to offer the most impeccable service possible, there are times we fall short of that. We apologize for the delay in response from us but we are happy that we have been able to return your items to you. Since your stay, we have replaced the lock on the garage. Thanks again for bringing these important issues to light, as it is feedback like this that really makes a difference in how we move forward in offering the best service we possibly can to our guests and in keeping our properties in perfect shape. If there is anything else we can do for you, reach out anytime on our 24/7 guest hotline to let us know. -The TurnKey VR Team
Beautiful place. Local turn key help, not helpful
Rating Details:
The property manager was somewhat unhelpful.
The vacation rental was spotless.
I was very happy with the location.
I was more than satisfied with the condition of the vacation rental.
Overall, I recommend this vacation rental.
Reviewer Comments:
We loved the location, loved the rental space. Very clean. The out of state Turn Key officials were very helpful, the ones in the area not at all. We didn't hear from them the entire stay and there were a few problem getting into the garage etc. Also weird thing. No mattress covers. Just a sheet. Not very sanitary.
Beautiful Condo
Very Clean, perfect location for our family and plenty of room!
Wonderful Views and Minutes from Park City!
Perfect place to stay for a getaway to Park City, and loved that it was only minutes from Main Street. The place was spacious, well furnished and the beds were extremely comfortable. It has amazing views off the balcony and loved sitting out there watching the sunset! I will definitely be renting this place on my next trip back to the Park City!
SKI TRIP RENTAL
GREAT CONDO FOR OUR FAMILY OF 4. PLENTY OF ROOM. QUIET LOCATION NOT TOO FAR FROM TOWN IF YOU HAVE A VEHICLE. SUPER EASY ACCESS WITH CHECK IN AND CHECK OUT. NOT PROBLEMS AT ALL.
The Good and the Bad
Rating Details:
The property manager was adequately helpful.
The vacation rental was very clean.
I was happy with the location.
I was somewhat dissatisfied with the condition of the vacation rental.
Overall, I do not recommend this vacation rental.
Reviewer Comments:
newer condo complex however no closet hangers, dresser drawers nightstands/arm chairs, mattess pads in bedrooms; no trashcans in bathrooms, no curtains/miniblinds in liv/din/kitchen, had to argue back-and-forth for a snow shovel, got snowed in til 7-8am and even noon one dah as snowplows didnt come often enough for the driveway, walkways, or guest spots, no garage opener, not enough cooking utensils, very sparsely furnished and not up to par of any other home we have ever stayed in thru vrbo or airbnb.
Owner's Response:
Hi David, Thank you so much for taking the time to post this review. We would like to sincerely apologize for any inconvenience you experienced and can also understand your frustration in regards to snow removal. Our records do show that we were able to get a shovel to you, and the local HOA was able to provide snow removal. We apologize that this was not done prior to your arrival, but at that time there was very little snow in the area. Here at TurnKey, your feedback is highly valued, and although we do try our best to offer the most impeccable service possible, there are times we fall short of that. Please be assured we're looking into everything you reported and have made a few changes to the home. Blinds have been installed and the Homeowner is considering adding additional furniture. While there are currently no side tables, the closets do provide ample space for guests to store their belongings during their time in the rental. Thanks again for bringing these important issues to light, as it is feedback like this that really makes a difference in how we move forward in offering the best service we possibly can to our guests and in keeping our properties in perfect shape. If there is anything else we can do for you, reach out anytime on our 24/7 guest hotline to let us know. -The TurnKey VR Team
1–6 of 8