Perfect for friends and family!
Property overview
House

3350

sq. ft.

Sleeps: 17

Bedrooms: 5

Bathrooms: 3

Half Baths: 1

Min Stay: 4–5 nights
House, 5 Bedrooms + Loft, 3.5 Baths (Sleeps 16)
Tour this property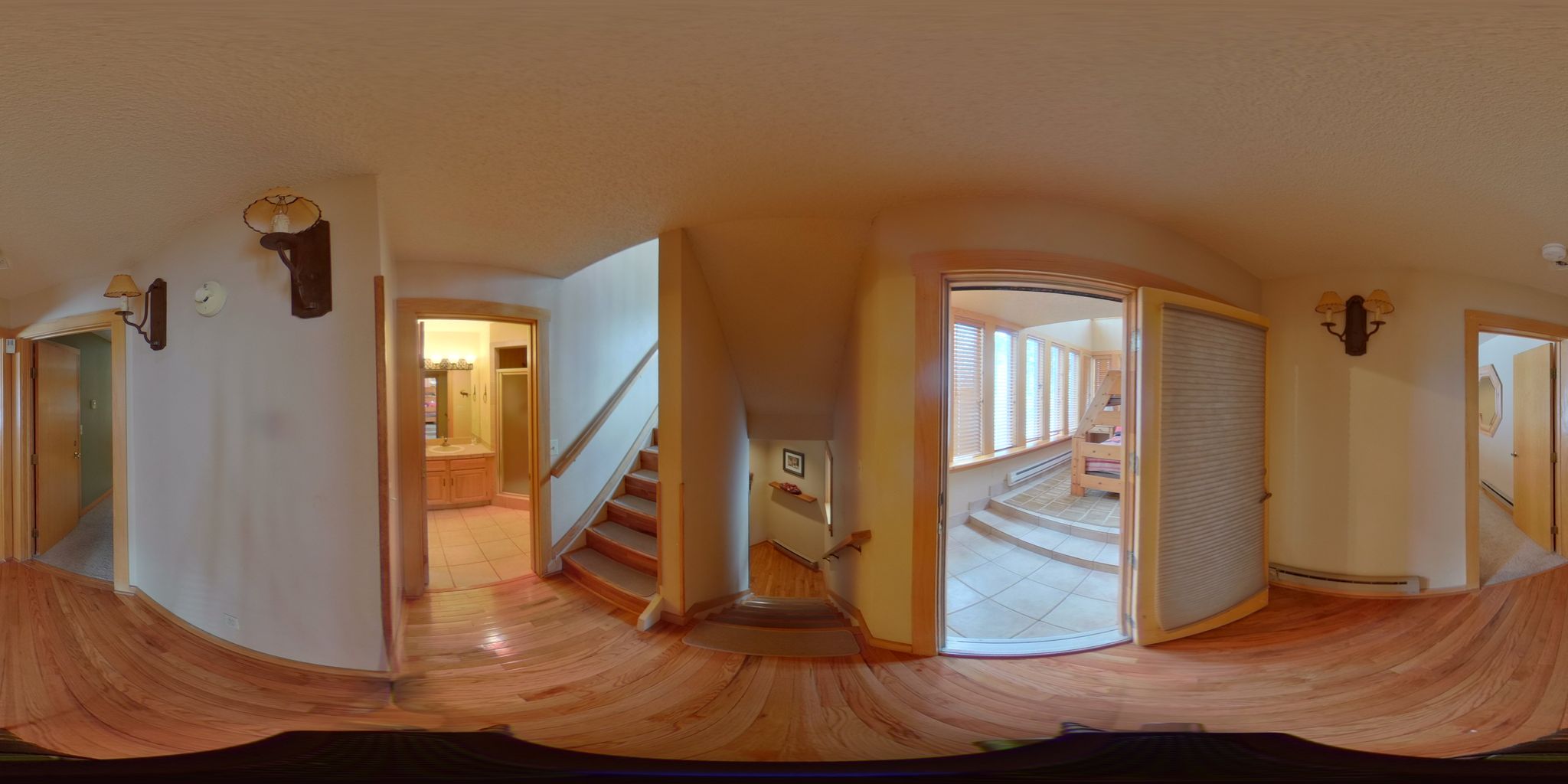 Owner
Ask a question
Justin Gerber
Member Since 2009
About Justin Gerber
You'll have a howl of a good time!
Justin Gerber purchased this House in 2009
Why Justin Gerber chose Breckenridge
We love our house and think you will too! We bought the house in 2009 right when we got married. The views and layout of the common space really sold us on the home. Of course, the Breckenridge Ski Resort continues to be one of the most visited amenities in Breckenridge. But summer is not to be forgotten. Locals always say, 'I came for the winters and stayed for the summers.' We love it in Breckenridge!
Amenities
Featured
TV

Washer & Dryer

Children Welcome

Satellite or Cable

Internet

Fireplace

Hot Tub

Parking

Heater
Bathrooms
Bathrooms: 3, Half Baths: 1
House Rules
Check-in: 4:00 PM
Check-out: 10:00 AM
Cancellation Policy
100% refund if canceled at least 60 days before arrival date. 50% refund if canceled at least 30 days before arrival date.
Reviews
1 - 6 of 22
Not what advertised!
The house is completely broken down! Faucets are broken, hot tub discussing, deck rotting and dishwasher unusable! We were very disappointed! We have lots of pictures to document!
Owner's Response:
Peggy we talked before you got to the house about the deck. Previous renters had party on deck, and broke. Since your stay we have already replaced dishwasher and deck.
Not sure about hot tub, but will look into it right away.
Thanks justin
Weekend stay with a few issues.
When getting to the house, you're supposed to open the lock box for the key. The lock box should probably be replaced. It does not work well. After entering, I made sure to take pictures, we all chose our beds and sleeping arrangements. That went well. However, one of the beds had a spot on the sheets. We planned to grill out the first night we arrived and unfortunately could not because although there was propane in the tank, the grill does not work. Luckily they did have an electric flat grill and George Forman we were able to use. They were dirty, so we cleaned them before use and after use. When going out on the deck, we noticed that the deck rails are not very secure and did not seem too safe. Not sure of Colorado code for your decks, but might want to check those out.
Perfect Getaway Home
We have been coming back to this house for years and it's always a perfect stay. Convenient to Breck and Keystone ski areas. Beautiful views, comfortable accommodations for large groups, and great added bonus features like shuffleboard and the hot tub. Owner extremely responsive and a joy to work with. We will for sure be back!
Great!
We had a great time! Big enough house to our group of 10. Big kitchen, great views. Nothing better than hot tub and snow
The house had a beautiful view and accommodated our large group. Unfortunately that's were it ended
The washroom floor was soaked from a leaking water heater. The washer full of dirty linens and dryer was full of linens. We were not sure they were I working order . Had to call the owner and the property manager to get an okay to
Wash clothes.
The WiFi was not working,the microwave had a short, the dishwashers start button was not working consistently. Both the garbage bins were full we ended up putting the garbage in my sons truck.
The owner needs to keep a better handle on his property. She. We informed him during our stay and after did not seem to concerned we were inconvenienced.
Owner's Response:
I'm glad the house provided a lovely view and fit your group. As I said during our consistent communication during your stay, we appreciate the knowledge our guests openly share with us. Makes us better! While it does not change your experience, and I am sorry, this was a case of unfortunate timing. And I share the below information, because we care very much about our house and our guests' experience. This is why we acted so quickly and kept you informed along the way.
The water heater had started leaking the day you came in and a plumber was out within the hour. Unfortunately, a new one could not be installed until a week later. This was communicated before you arrived. I know it doesn't change the damp laundry room floor you experienced. The water heaters were still functional, but one did leak. 1 week later, since your departure, both water heaters have been replaced.
The Wifi router was down, and has also been replaced.
In regards to the microwave and the dishwasher, appliance repairman and management team looked at dishwasher and microwave within 6 hrs of your call. We were told nothing was wrong with either unit.
Trash was also a case unfortunate timing. During a holiday week, trash pickup was pushed back a day.
We have talked with our cleaning team about the towels and sheets.
I'm sorry your experience converged at the same time with water heater and wifi router going out. I hope you will take away that we acted as quickly as possible and all is in order. Thanks for being so communicative!
Great place!
Owner's Response:
Thanks for the review and choosing our house. Let me know when you want to come back!
Thanks
Justin
1 - 6 of 22