Oceanfront with Million Dollar View 3 bedroom Sleeps 8- See Virtual Tour link
Property overview
Condo

1500

sq. ft.

Sleeps: 8

Bedrooms: 3

Bathrooms: 2

Min Stay: 3–7 nights
End Unit Facing Ocean Uninhibited View of the Ocean
Tour this property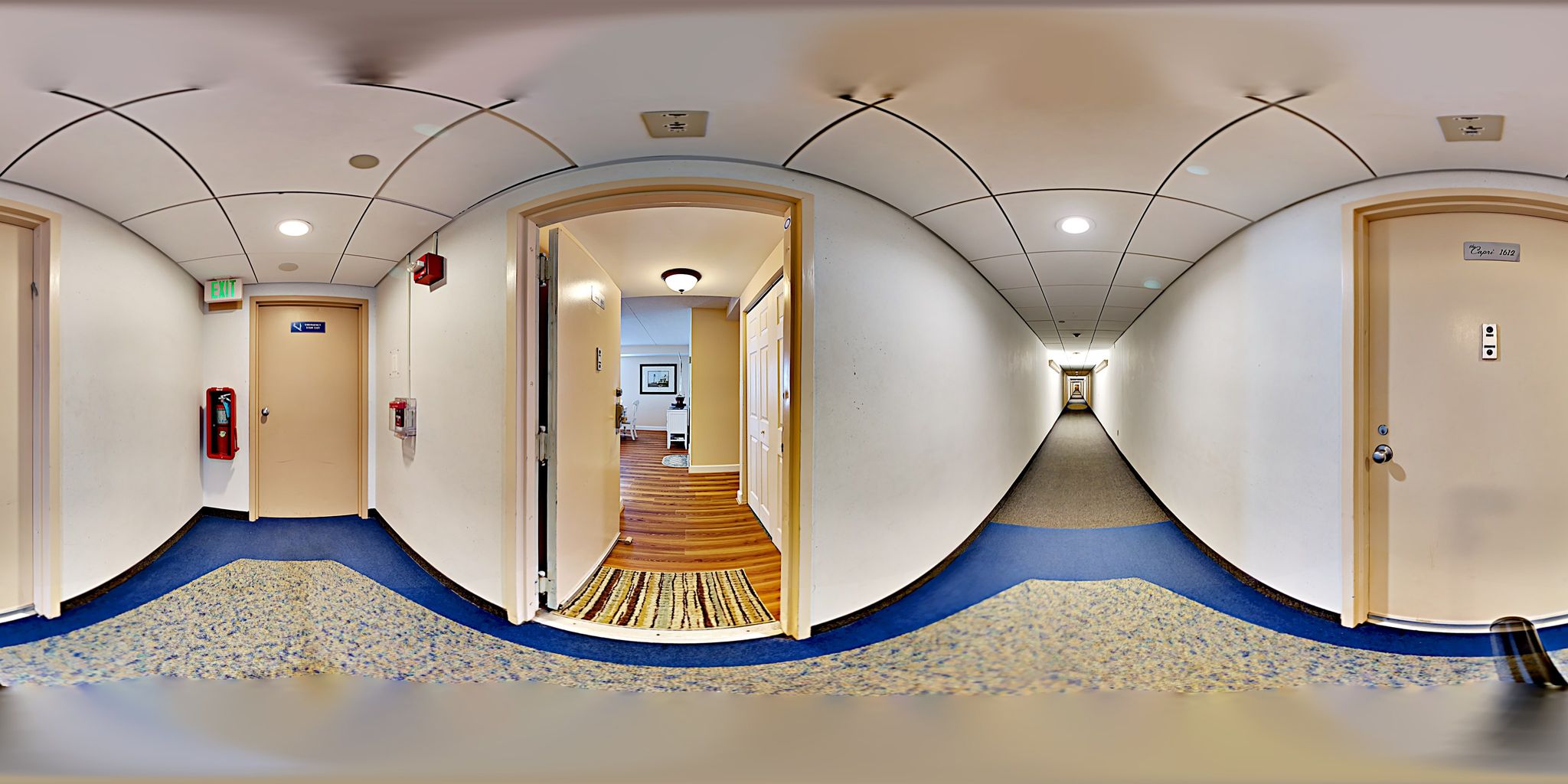 Owner
Ask a question
About Owner
I nave been in the travel industry since 1992. I know what travelers want on a vacation. I have been visiting Ocean City since 1970, and it continues to change each year.
Owner purchased this Condo in 2011
Why Owner chose Ocean City
We fell in love with this property from the moment we saw it. It needed an overhaul, which was done in every room. You will see the details upon your arrival. But the view was the perk. From every room you could see water. The back rooms show the bay or ocean. The dining room and balcony looks upon the ocean. You can see 8 miles out, or half way down the Ocean City beach. You are at peace when you hear the ocean waves crashing. It was like the sound machines you hear when trying to go to sleep. The enclosed balcony makes it safe for children. No worries, it's completely enclosed. Also great for those scared of heights. You don't even realize how high you are. The windows on the balcony open up and lets' the summer breeze cool you down. The amenities makes it a family vacation. The indoor pool is open year round. You have a game room fool of arcades, pool table, ping pong, and an indoor basketball court. There is a tennis court on premise, plus a library and sauna as well.
Amenities
Featured
TV

Satellite or Cable

Washer & Dryer

Children Welcome

Internet

Air Conditioning

Parking

Heater

Swimming pool
House Rules
Check-in: 3:00 PM
Check-out: 10:30 AM
Minimum age of primary renter:25
Max guests:8
Cancellation Policy
100% refund if canceled at least 60 days before arrival date. 50% refund if canceled at least 30 days before arrival date.
Reviews
1–6 of 30
Wonderful!
This is the sixth year for our 'Sisters Beach trip'. This, by far, is the best place we have ever stayed. Everything we needed and more than we had before. Indoor pool, closed in balcony, sauna, library. The condo is clean and spacious. Looking forward to next year!
Owner's Response:
Thank you for your review. We are excited that you and your sisters had an awesome time and our home exceeded your expectations. Glad everyone had a great experience. Hope to see you next year.
Regards,
Neal
Wonderful!
This was a great condo! Perfect for a family with young children because the balcony was fully enclosed and completely safe. The view is amazing, we were there during a hurricane and were able to sit and watch the stormy ocean without getting wet. The building was very nice, the indoor pool was a great size and warm enough temp to swim comfortably. Easy walk to the beach. Owner great to deal with. Would definitely recommend.
Owner's Response:
Thank you for your review. One of the coolest feature being ocean side is watching a storm on the ocean. Lightning strike over a vast area lights up in a beautiful array of bolts. Glad everyone had a great time and the kids were safely secured on the balcony. We take pride on the amenities as most buildings in O.C. don't even come close. Hope to see you next year.
Regards,
Neal
THE place to stay in Ocean City MD!
This is an amazing place to stay in Ocean City. The space easily fit our family of 4 (2 kids, 8 & 4yo) plus my parents. Everything was clean & as described. Bring your linens & paper products. Multiple games provided plus there is a library in the building. One parking spot is nearly doorside; & with key pads everywhere, it was very easy for everyone to come in/leave as needed.
We barely used the game room & pool, but they were huge & very nice. I used the gym & it is very clean.
The best part, however, is the location. The property is beachfront; & the balcony pictures on the listing don't do it justice: it was an absolute pleasure for me to watching the sunrise & listen to the waves; and our entire family loved reading books & listening to the ocean in the evening.
You can EASILY walk to the beach--too easy, in fact: my kids never wanted to leave! We went immediately after breakfast & didn't return until dinner. The beach is clean, not too crowded, and everyone is very friendly. There is a lifeguard as well. There is a sandcliff that, during low tide, makes a small bay & second beach which is great for small children (lots of toddlers playing in the bay).
The location is fantastic as well. There is a full grocery store about 4min away (driving); & numerous great restaurants around. If you want some amazing donuts (and don't mind a 15 min drive for them), try The Hungry Donut (unbelievable donuts, friendliest family-run store).
Neal is impressively responsive: when I did not respond to an email he sent me, he called (it had gone to my junk folder by mistake). We didn't have to reach out to him too much, however-eveyrthing was as explained in the instructions.
If we can return, this is without question the place we would stay. If you can, please do stay here during your trip to Ocean City!
Owner's Response:
Thank you for your review. I am glad you and your family had a wonderful experience for your vacation. Next time try the Fractured Prune for donuts, but get there early as the line starts at 8a. There is one 4 block up. As the kids get older , I hope the indoor recreational area and basketball court will be put to the test. We look forward to having you next year. Next years rates are loaded.
regards,
Neal
Great Condo
I took my family and my parents. It was perfect. Everything in Condo was updated. Neal was always very responsive with my questions. Would absolutely come back next time we are in OC.
Owner's Response:
Thank you for your review. It was our pleasure to have yo as our guests. Summer 2019 is coming to an end soon, make the most. Hope to see you and your family again next year.
Regards,
Neal
Just Great
We so enjoyed our stay. Condo was amazing. The view was like no other
Owner's Response:
We are so glad your family enjoyed. We try and make each stay as close to perfect as we can. We knew that this unit had it's perks when we purchased, and the view is icing on the cake. Enjoy the rest of your summer.
Regards,
Neal
Perfect view, perfect place for family memories!
The condo was beautiful. We had plenty of space and it had everything that we needed! Everyone had a wonderful time. Especially liked the porch area. We will cherish the memories of our first family vacation with the grandkids!
Owner's Response:
We are glad everyone enjoyed their vacation at our condo. Family memories are the best. Hope to see you next year. Enjoy the rest of your summer.
Regards,
Neal
1–6 of 30
Map
Boardwalk is approximately 7 miles from condo. You can take the bus or drive. There is parking downtown for the boardwalk which has pay meters