Bottoms Up! 784 Steps to Beach, 5 Min Walk to Downtown Folly, Lagoon-like Pool
Property overview
Sunset Point, Folly Beach, SC, USA
House

3500

sq. ft.

Sleeps: 11

Bedrooms: 4

Bathrooms: 3

Half Baths: 1

Min Stay: 3–7 nights
4 Bedroom, 3 1/2 Bath Home Sleeps 11. Residential neighborhood, near the fun.
Tour this property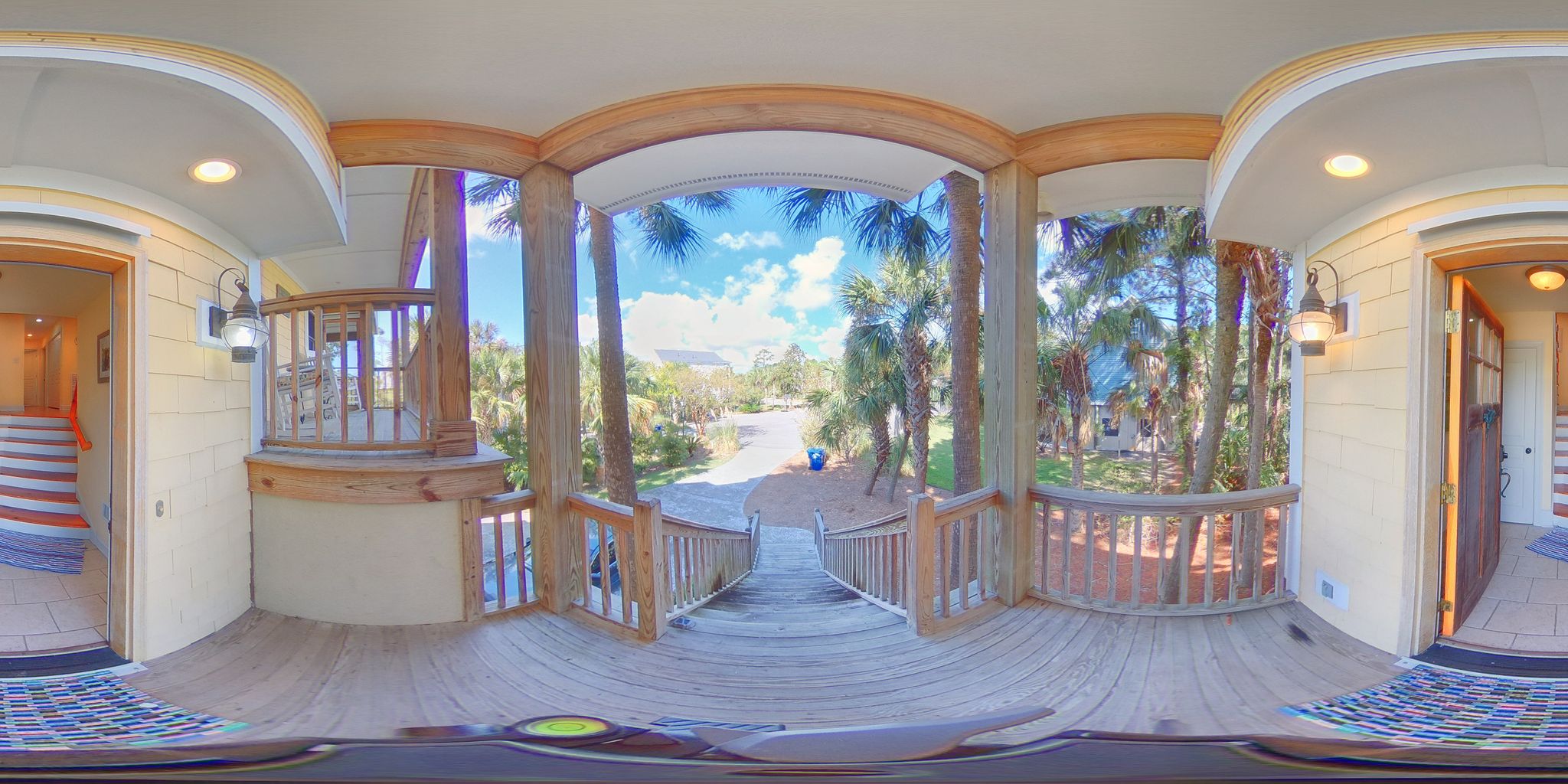 Property Manager
Ask a question
Julie Lingler
Member Since 2016
About Julie Lingler
I am a native Ohioan who vacationed in South Carolina for years. I first came to Folly Beach with a girlfriend and knew I'd found the place to buy a retirement home. I still have a few more years to work up north, so I'm inviting you to join me in the meantime. Both of my sons went to college in the state, the older was a Carolina Gamecock and the younger was a Clemson Tiger. The Gamecock is now a US Marine, and I couldn't be prouder! I am a couples' therapist, working for myself. When I'm not here, you can find me getting my passport stamped somewhere far away.
Julie Lingler purchased this House in 2011
Why Julie Lingler chose Sunset Point
I'd wanted to retire in South Carolina since my children were young, but didn't know where. I visited Charleston and fell in love with everything the city had to offer. To have the beach 15 minutes from the downtown of such a vibrant city is icing on the cake. Folly has such a laid-back vibe: part surfer-dude, part hipster, part foodie, all fun! There are no chain restaurants on Folly other than the Subway in the Kangaroo gas station; every business is locally owned and operated. People live on Folly year-round, unlike some vacation communities where it's all rentals, so I know our neighbors and the local bartenders and shop owners. You'll instantly feel at home here, just like I did.
What makes this House unique
I spent a week house-hunting, looking for the perfect retirement/rental/vacation home. This was the first house I saw, and I fell in love right away. It was WAY out of my price range, so I erased it from my mind and moved on. I found another that I liked, and were in the process of bidding on it when my agent told me these owners had lowered their price. I quickly switched gears and landed my dream home! I loved the inverted floor plan, that's why I named it Bottoms Up! Having the living areas on the top floor lets them take advantage of island breezes and treehouse-like views. The golden wood floors, the quiet location close to the beach, the huge kitchen, and the multiple porches and decks were all features that I knew made the house special. I added the pool right away, and couldn't be happier with how it turned out! The sun-deck off the living room is perfect for watching the sunrise, listening to the waves and stargazing. The screened porches keep the mosquitos at bay while the ceiling fans keep the breeze moving. I always like turning on the pool lights at night and watching the bats dive-bomb the bugs that are attracted to the light.
Amenities
Featured
Swimming pool

Internet

Air Conditioning

Hot Tub

Fireplace

TV

Satellite or Cable

Washer & Dryer

Children Welcome

Parking

Heater
Bathrooms
Bathrooms: 3, Half Baths: 1
House Rules
Check-in: 4:00 PM
Check-out: 10:00 AM
No parties/events
We are not set up for parties or events.
No smoking
Smoking outside only, please clean up your butts
No pets
Because some of our guests have pet allergies
Children allowed
No baby equipment on-site.
Minimum age of primary renter:30
Max guests:11
NO grilling of any kind is allowed on our property, as it's a fire hazard and a liability issue.
Pool: No children under the age of 12 permitted in the pool at any time without adult supervision
No loud music or voices after 11p weekdays, midnight weekends. This is a quiet residential neighborhood, just a 5 min walk from fun downtown Folly.
Cancellation Policy
100% refund if canceled at least 60 days before arrival date.
Reviews
1–6 of 53
Nice beach house
The house is very clean and the kitchen is well supplied. The third bedroom could use a dresser for more storage. Kids loved the pool area.
Owner's Response:
Barb, thanks for staying with us again, and thank you for pointing out the need for more storage. I'll look into a solution for future guests.
Cheers!
Julie
Folly Beach
Loved the house and the location! We gathered together as a family and every age group had fun. This is the first time that I wanted our vacation to last longer. The property manager was very attentive, and the golf cart we rented was a big hit with the kids. Easy walk to the downtown shops. Great beach and pool!
Owner's Response:
I'm so glad you didn't want to leave Bottoms Up! I feel that way all the time. It sounds like Folly worked its magic on you...come back any time!
Cheers! Julie
Great house
The house was great, the pool was a huge hit with everyone. There were 11 of us, three families, and we each had our own space. I wish house would have been a couple blocks closer to beach, otherwise, no complaints.
Owner's Response:
Thank you! It's a good thing when the only complaint is one we can't address...though with the island only being at most half a mile wide, we're not terribly far from the sand and surf! Come back any time! Cheers! Julie
Beautiful and spacious home. Great for a group!
Great house for a family or group. Loved the porches and pool. Short walk/golf cart ride to the beach. Excellent communication with owner and property manager!
Owner's Response:
Thanks, Liz! Kelly and I put a lot of emphasis on being responsive to guests, so I'm glad you felt that. Cheers! Julie
A Home Away from Home
From the ease of reserving this beautiful home with its owner, Julie, to the warm welcome of the property manager, Kelly, our family vacation experience was excellent! Bottoms Up is truly a home away from home with all the amenities for cooking, pool and beach time and of course family game time! We also appreciated the quiet neighborhood and the short walk to the beach and to the restaurants and shops in town. One of our favorite hangouts was the screened in porch off the bedrooms, sitting in the comfy cushioned porch couches.
Immediately answered questions from Julie and Kelly added to the hospitality feel of this home.
We would definitely recommend this property to our friends and hope to return someday!
Owner's Response:
Thank you for your kind words. Kelly and I take great care to be sure our guests feel welcome. Come back any time!
Cheers!
Julie
Wonderful house, excellent location
Bottoms Up is an excellent choice for a small to midsize group looking for beach area property in the Charleston area. The pictures don't do it justice. Only a 10min walk from the water and 5 minute walk to nearby restaurants.
Owner's Response:
Paul, I'm happy our pictures underpromised and overdelivered. Much better than the opposite! Cheers! Julie
1–6 of 53
Map
Sunset Point, Folly Beach, SC, USA
Folly Beach is a crescent-shaped island just east of Charleston. Only half a mile wide and just over six miles long, Folly is big enough to be fun and small enough to be easy to navigate. Known by many as the surf capital of the east coast, Folly's laid-back surfer vibe makes for a great vacation. Walk to the end of the pier and check out what the fishermen are pulling in. Drive out to the Washout as the tide's coming in to see the surfers catch some waves, or bring your board and catch a few of your own.
Charleston offers world-class dining. The city was host to 2017's Bravo series Top Chef, which featured several local restaurants and chefs in its episodes. You can't go wrong eating in Charleston.
History abounds in this beautiful city! Take a carriage tour, a ghost tour, or just wander the streets and alley-ways to get a sense of the charm and beauty of the city. There's no wrong way to see Charleston!