Stunning Two Storey Home with Heated Pool... Ready for your next GET AWAY.
Property overview
Deer Valley, Phoenix, AZ, USA
House

2200

sq. ft.

Sleeps: 12

Bedrooms: 4

Bathrooms: 2

Half Baths: 1

Min Stay: 3 nights
4 Bedroom Home with Great Backyard
Tour this property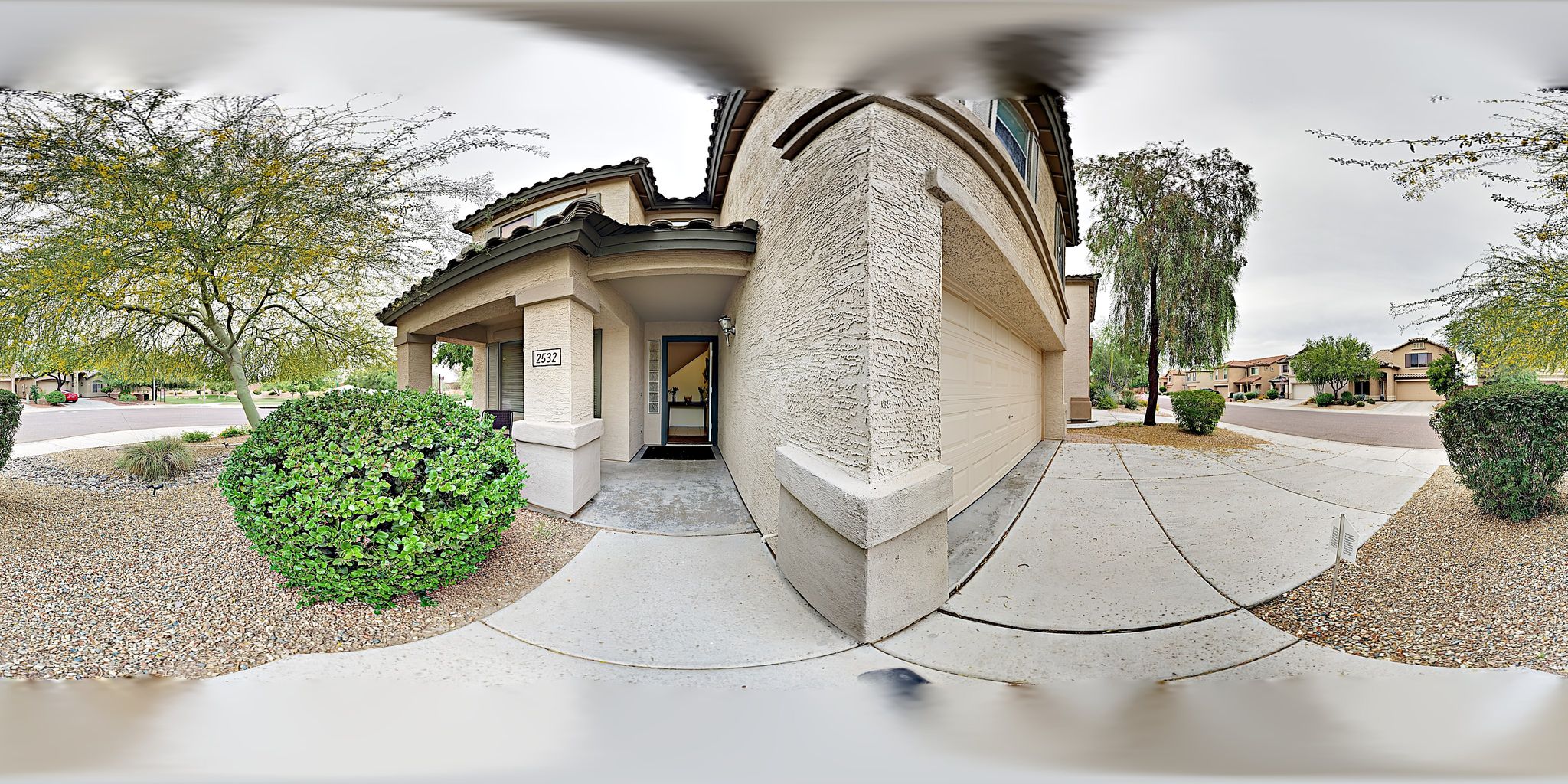 Owner
Ask a question
Rhonda Tkachuk
Member Since 2015
About Rhonda Tkachuk
This home was Designed to help others enjoy a great time in Phoenix. Our goal is to have others fall in love with North Phoenix and the Norterra area. We have set the home up to be just like home... with ample space for relaxing, working, visiting and a beautiful playground right out your front door.
Rhonda Tkachuk purchased this House in 2016
Why Rhonda Tkachuk chose Deer Valley
Our home is perfect for any type of get away and has a great backyard for relaxation and fun. The pool is heated (at an additional charge) and can accommodate small groups as well as larger groups. The location is easy to access off of Jomax and I17.
What makes this House unique
Ideal 2200 sq. ft house with 4 Bedrooms & a beautiful backyard with heated pool and barbecue area. Although this is a 4 bedroom, one bedroom has double bunk beds with trundle along with 2 hide-a-beds on the main floor.
Amenities
Featured
Air Conditioning

Washer & Dryer

Heater

No Smoking

TV

Satellite or cable

Children Welcome

Internet

Parking

Swimming pool

Pets Welcome
Bathrooms
Bathrooms: 2, Half Baths: 1
House Rules
Check-in: 1:00 PM
Check-out: 11:00 AM
Pets allowed
Additional Pet Fee with rental
Cancellation Policy
100% refund if canceled at least 60 days before arrival date. 50% refund if canceled at least 30 days before arrival date.
Reviews
1–6 of 12
Awesome home
We had a great stay, the kids were in the pool all the time. Excellent location for all the activities we are into, only 20 minutes from Boulders ATV area and 10 minutes from Ben Avery shooting Center. We felt right at home in a day of being there, Rhonda and Scott are very quick to respond to any questions. would not hesitate to stay there again.
Very comfortable and accommodating home
A group of friends of mine were in town for a golf trip and needed a place to stay in the Pheonix/Scottsdale area. This home was perfect for us! It comfortably fit us all and provided a great place to relax after a long day of golf.
I would definitely stay here again.
Fantastic family home
We rented this property for three weeks, it is in a great location just 5 mins from the freeway, shops and restaurants. There is loads to do in the area whether that is going North to Sedona, South to Tuscon , East to Cave Creek to name but a few.
The playground is just to the right of the house and it is a really safe area for children to play. The neighbours are really welcoming and the children loved meeting new friends at the park.
The house is a really good layout, and has a couple of different reception areas so different groups can watch different TV's at the same time. The bedrooms are a good size and they have loads of storage space.
Outside the pool is really great and the BBQ area very easy to use. The kitchen inside is very easy to use and when I asked for a couple of extra pieces of equipment, Scott and Rhonda were really happy for me to get them and then reimbursed me instantly. We will definitely be going back- just remember to sign out of your netflicks account though before you leave!
Awesome house and loved the pool
We truly loved the house which had a ton of space and four very nice bedrooms. We especially loved the pool area and spent a great amount of time in it and around the pool. The water temperature was perfect and the waterfall was incredible. The TV/family room areas were perfect as well and we found all kitchen and pool items handy, which kept us from having to make extra trips to the store for things. Rhonda was great to work with and was very responsive whenever I had questions or concerns. Her house definitely exceeded our expectations and we are already talking to relatives about our next trip and we will definitely be back to stay at this great house in a perfect location.
Beautiful Comfortable Home
We spent 6 days for Spring Training. We really had a great time. We used 3 of the 4 rooms, and there was plenty of spots for relaxing and having fun. Near many stores, very convenient location for us. There is all the comforts of extra pillows and blankets and towels. We think maybe we were the first to stay in some time, there were no spices, and no extra baggies, or the type of products one would typically need to by minimum of 30-40. We left a few items that will be helpful for next visitors. That does not knock the 5 star, just an FYI. We all loved the pool, and they keep it maintained very nice and clean. With a large quantity of outdoor furniture. The owners helped us 2 times, we really appreciated the quick response.
Thank you, we will recommend your property to others.
Owner's Response:
Thanks so much for the review & I'm glad you had a good time. I appreciate the feedback about spices & baggies & will make sure to stick these things in the future.
I'm glad you had a fabulous trip & encourage you to contact us again is you are in the area.
Clean home with a nice pool
Kristyn V.
Where do you live?
Home was clean with nice furnishings. It was lacking in kitchen items. Our family likes to stay in and cook and there was no plastic cups for pool area or serving pieces. We were disappointed after we arrived that we were obligated to clean and fold all the pool and bath towels! Carpet in master bath was clean but I question how sanitary it is walking in bare feet. Owner/manager was very friendly
Owner's Response:
Thanks so much for your feedback. As stated on the phone call prior to your arrival, if there was anything you required, I would have brought it over. If you would've informed me that you would like plastic cups for the pool area, I would've had them over to you immediately. As for the carpet in the bathroom area, that is how we purchased the home and questioned Pulling it out. I appreciate your feedback. I understand you are disappointed in washing the towels, it is simply a small favour to ask of our renters as we have found in the past that Renters often use an excess amount of them and this is what works best to eliminate every towel in the house being used.
Thanks so much for choosing our home & for your feedback.
1–6 of 12
Map
Deer Valley, Phoenix, AZ, USA