12 Cottage Country Destinations In Canada
What is cottage country? You'll often hear this term used by Canadians – especially in provinces like Ontario. Quite simply, it refers to popular regions in a province where people own or rent cottages and summer homes. Common cottage country visitors are urban dwellers looking for an escape from the hustle and bustle of their city life. A change of scenery – typically nestled in nature – is a good reason to flock to these regions. It's also a more budget-friendly option for those who can't afford a vacation abroad. 
Cottage. Cabin. Chalets. Depending on where you live in the country, these terms are used interchangeably in relation to cottage country. In a nutshell, it is an escape close to home typically away from city life. Some common cottage activities include hiking or cycling at nearby trails, boating, and relaxing by the fire. 
1. Kawarthas, Ontario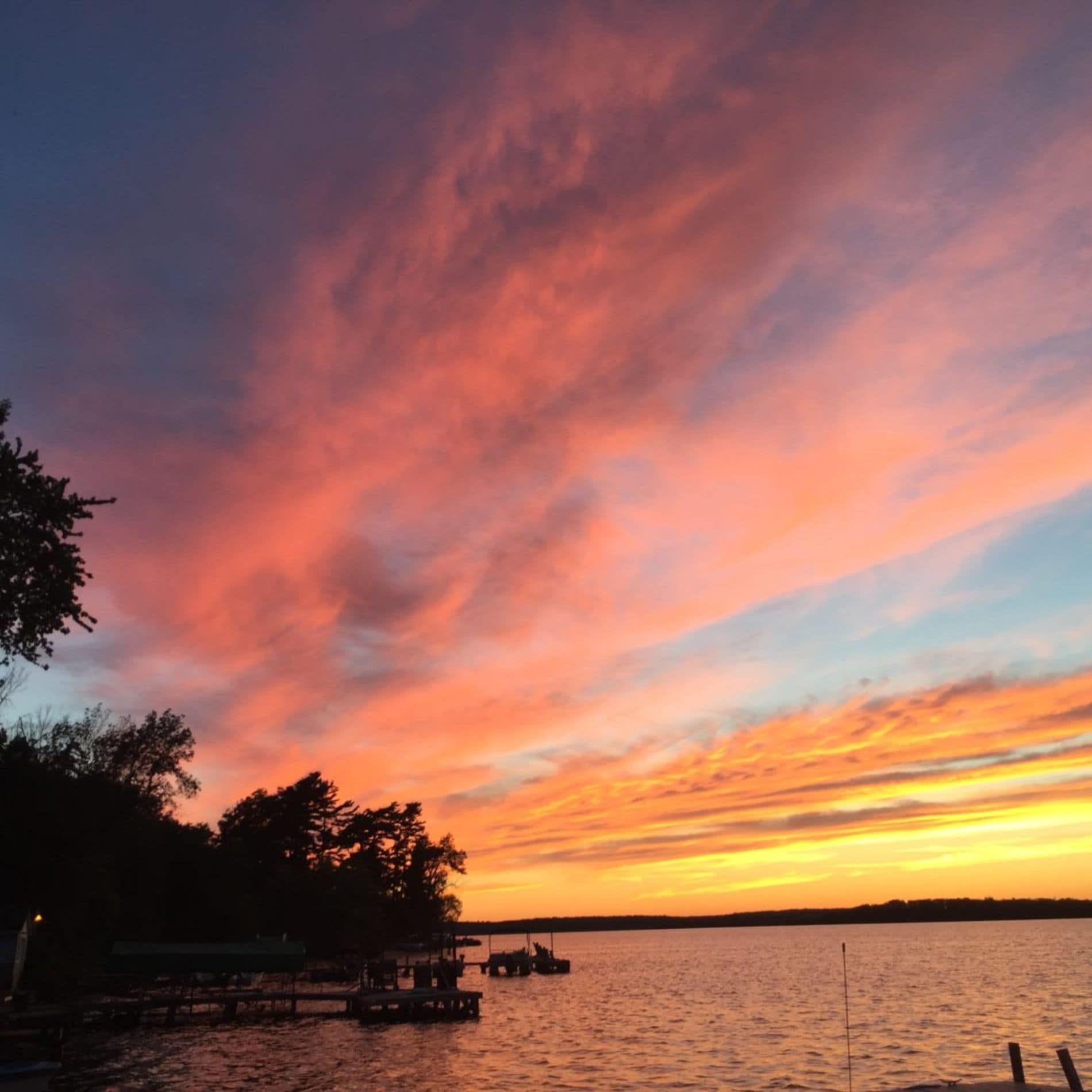 The Kawarthas region is located in Southern Ontario and is a chain of lakes and towns. There are several vacation rentals along the shore that have tourists flocking to this cottage country. Only a 90 minute drive away from Toronto, it's a quick getaway spot for city dwellers seeking a bit of fresh air and nature views.
Due to its close proximity to activities and communities, certain lakes in this region receive more visitors. For example, Pigeon Lake is a popular spot since it is close to smaller communities, such as Bobcaygeon and Omemee. Balsamic Lake has many bays along its shorelines. It even has an island on the lake! It connects Lake Ontario to Lake Huron, since it is the highest point of the Trent-Severn Waterway. 
Beyond Kawartha cottage vacations, visitors often come for the hiking trails, cycling, skiing, golf courses, horseback riding, and boating. Summer festivals and live music events are another reason people visit this region.
For a thrilling experience, you'll want to check out the Ranney Gorge Suspension Bridge. It offers the best views of Ranney Falls as you're 300 feet above Trent River and its rushing waters. Plus, you can access Ferris Provincial Park and the Trans Canada Trail.  
Discover Kawartha Lakes vacation rentals >
2. Muskoka, Ontario
For Canadian cottage country, you would be remiss to not include Muskoka on that list. Muskoka is arguably Ontario's most popular cottage country destination. With 1,600 lakes and hundreds of waterfront homes, it's the perfect spot for cottage vacations. Muskoka is known for its art galleries, museums, spas and great seasonal festivals. It is also becoming an emerging foodie spot with local breweries, wineries and restaurants. No matter what the season, it draws in people with its natural surroundings. 
The region consists of five main townships: Muskoka Lakes is known for its heritage cottages and is home to the three major lakes that help define the region's experience – Lake Muskoka, Lake Rosseau and Lake Joseph.
Gravenhurst is considered the gateway to Muskoka. The downtown area has many historic buildings and museums to explore. It's a great place for visitors to do local shopping, hiking, water sports and much more.
Another region of Muskoka is Bracebridge, which is a great destination for art lovers and foodies alike. It has many local art galleries, restaurants and and local breweries, such as Muskoka Brewery. Bracebridge Falls and Bracebridge Bay are exciting outdoor experiences in this particular township.
Lake of Bays is located in northeastern Muskoka and is a neighbour to Algonquin Park. The region also has the largest lake in Muskoka. In-demand cottage vacation spots in this township include Baysville, Dorset and Dwight.
Lastly, Georgian is another township in this region. It is home to the Georgian Bay Biosphere Reserve, which has been recognized by UNESCO. The landscape in this township is unique since you can see part of the Canadian Shield rock against the beautiful turquoise waters. 
Discover Muskoka vacation rentals >
3. Bruce Peninsula, Ontario
Another notable cottage country destination in Canada are the areas surrounding the Bruce Peninsula. Tobermory, Lion's Head, Sauble Beach and Wiarton are the waterfront communities that form the Bruce Peninsula. This region has become a great destination for waterfront rentals with direct lake access.
Tobermory is the most popular area in this region because of its outdoor experiences. You can take guided boat tours around Flowerpot Island, Georgian Bay and Lake Huron for incredible views. If you're into hiking, you'll want to visit Bruce Peninsula National Park. The Bruce Trail is the longest trail in Canada with many entry points to the trail. One of the highlights along the trail is the famous Grotto, a shoreline sea cave. Another attraction is the scuba diving and kayaking in Fathom Five National Marine Park.
Along Lake Huron is Sauble Beach, which is a hot summer spot. This beach community is notable for its white sandy beach that spans over 11 kilometres. It is the second largest freshwater beach in the world. At the centre of the Bruce Peninsula is Lion's Head. Visitors will enjoy the many kayaking and boating experiences that this community has to offer. They can also enjoy all the local shops located along the marina.
Discover Bruce Peninsula vacation rentals >
4. Prince Edward County, Ontario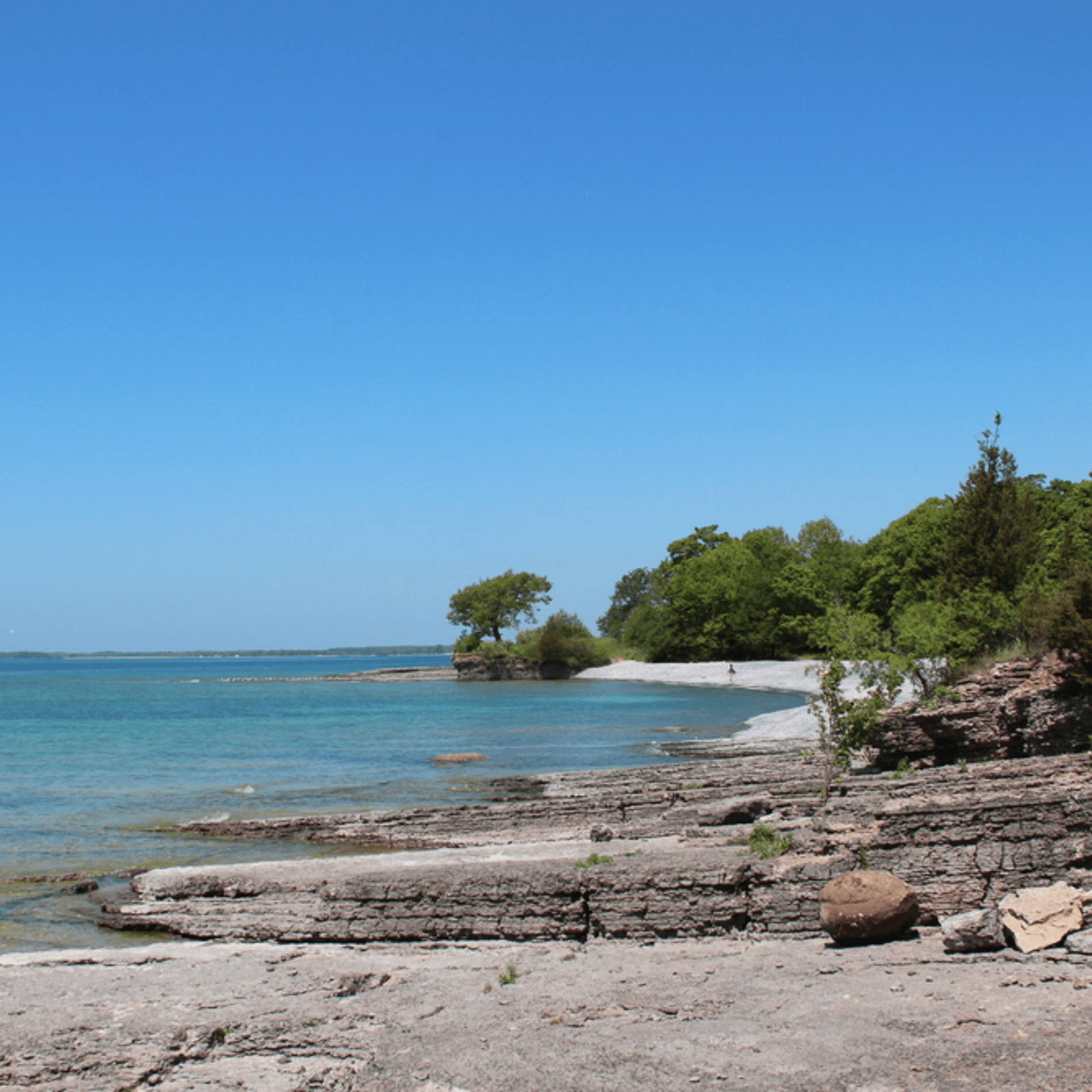 When it comes to Canadian cottage getaways, Prince Edward County has quickly become a beloved destination for tourists and urban dwellers. A common form of transportation for exploring the county is cycling with many rentals available. For those looking for cottages near Toronto, the county is only a 2 hour drive away from Toronto.
One of the county's biggest activities is wine tasting. With over 40 wineries available in the region, there are a variety of delicious reds, whites and rosés to discover – including award-winning ones. If you're seeking wineries that offer food pairings, the county has many options. The Grange offers a unique experience of ordering a charcuterie picnic basket to enjoy with a bottle of one of their wines on their property. Wineries, like Hinterland, offer food trucks that allow you to enjoy some food with their delicious wines. There are also many dog-friendly wineries available. Check out this helpful link, but also call a winery ahead of time to confirm.
Another activity is hiking and swimming at Sandbanks Provincial Park. People often visit for its beautiful sand dunes and beaches. In fact, it has three sandy beaches! It also has walking trails that allow visitors to explore the dunes and wetland habitats. It's considered a great starting point for those visiting the county. 
Within the county, there are many communities – each with its own unique vibe. For a gourmet experience, head over to Wellington. It has a great variety of art galleries and studios. If you're looking for a mix of an urban and rural experience, visit the largest community in the county – Picton. It has an incredible marina and harbour that gets busy during the summer. If you're looking for a great trail, Picton is a hiking point for the Millennium Trail. 
Discover Prince Edward County vacation rentals >
5. Sunshine Coast, British Columbia
For a Canadian cottage country along the west coast, Sunshine Coast in British Columbia is the place to visit. It is known for world-class scuba diving, open sea paddling, canoeing and kayaking. So those who love to be on the water will definitely want to check it out. Located in the southwest corner of mainland British Columbia, this region has three main areas: North Coast, South Coast, and the Islands. It's a great destination for those looking for a city escape, since it's close to Vancouver. A car ferry via BC Ferries will bring you from Vancouver to Gibson in only 50 minutes!
For a more private area in this cottage country, you'll want to go to the Islands, which is home to many luxury estates. Most homes are only accessible by private boat or water taxi services. For those visiting in the summer, Texada, Savary, and Nelson Island are the most popular spots. It offers an island escape for urban dwellers when the weather warms up.
Since roads are virtually inaccessible and due to its mountainous terrain, the North Coast can only be accessed by water or air. There are ferries that depart from Vancouver Island and the South Coast that bring you to this area. For trendy cafes and restaurants, you'll want to head to Powell River. Powell River is also home to the Sunshine Coast Trail, which is the longest hut-to-hut hiking trail in the country.
The most visited area in Sunshine Coast is the South Coast due to its close proximity to Vancouver and Vancouver Island. Locals enjoy visiting communities like Gibsons, Sechelt, and Pender Harbour. Located in the southern point of the area, Gibson is the perfect escape for those in the city. From hiking to kayaking to fishing, there are many outdoor activities to partake in. It's also a great area for shopping, restaurants, art galleries and live music events.
Discover Sunshine Coast vacation rentals >
6. Gulf Islands, British Columbia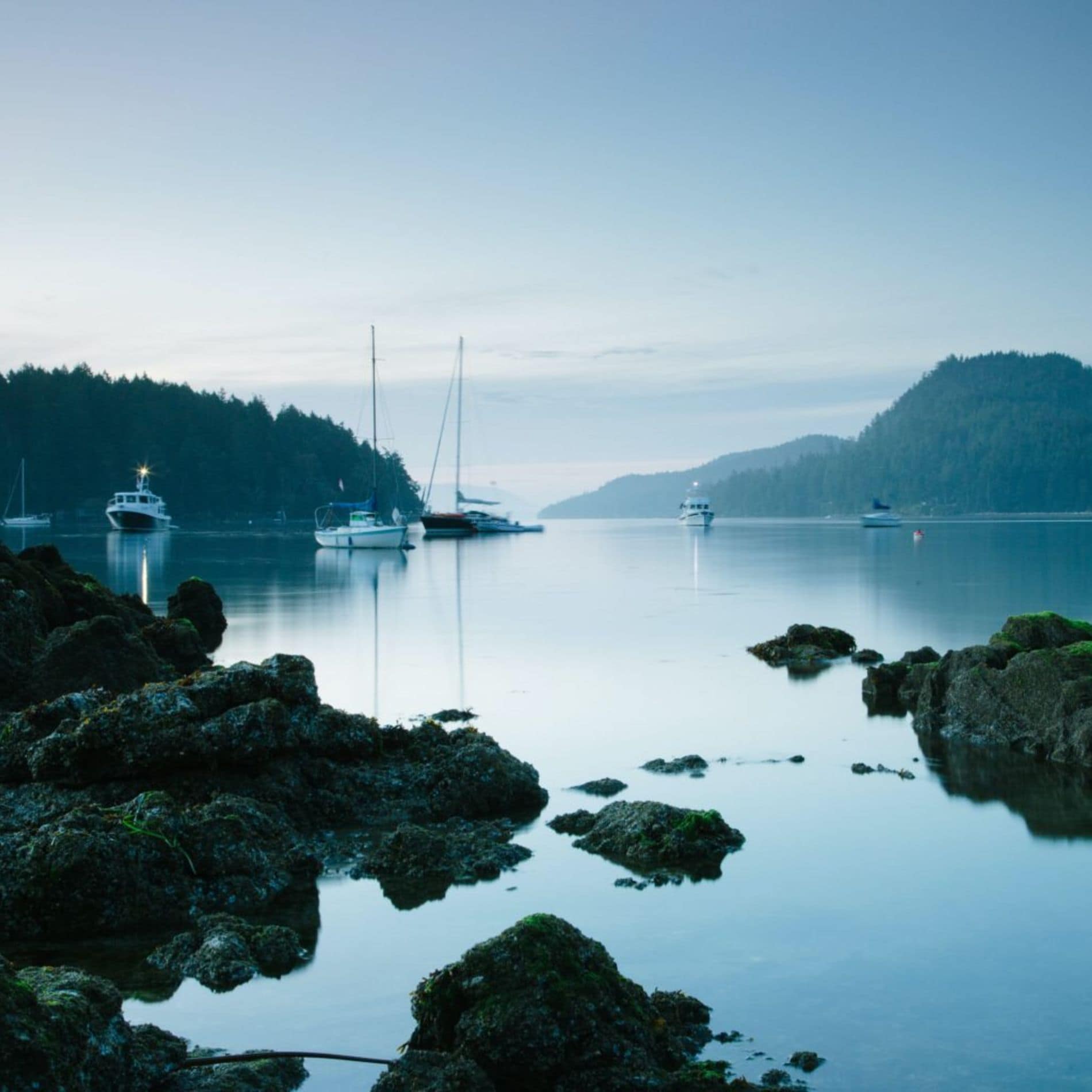 For another cottage vacation in the west coast, head over to the Gulf Islands in British Columbia. This cottage destination is a popular escape for its beaches and for those seeking spa and wellness retreats. Located between mainland British Columbia and Vancouver Island, this region is made up of over 200 islands. Within that are 5 major islands: Pender Island (North and South Pender), Galiano Island, Mayne Island, Salt Spring Island and Saturna Island. Many are drawn to the region's relaxed, sunny and creative atmosphere. 
The most popular island in this region for cottage seekers is Salt Spring Island. For starters, it is the only island with an actual town, but it also offers many waterfront stays to visitors. Its' long history with agriculture and beautiful backdrop are a huge draw to visitors. The main attractions in this community are the local farmer markets, artisan producers (particularly cheesemaking), and the organic vineyards. 
In order to get to the Gulf Islands, most people rely on B.C. Ferries. Other methods for arrival are water taxis, float planes, or private boats. If you're ready to disconnect from your day-to-day, start planning a cottage vacation in the Gulf Islands and tap into the serenity that surrounds the islands.
Discover Gulf Islands vacation rentals >
7. Bay of Fundy, New Brunswick
On the east coast, the Bay of Fundy is a great cottage country destination – especially for a weekend getaway. Located between New Brunswick and Nova Scotia, it is famous for having the highest tides in the world. Within North America, it has been named one of the 7 natural wonders within the continent. Those who take a cottage vacation in this region will have opportunities to see some of the rarest whales on earth, dinosaur fossils, and semi-precious minerals. 
The main attraction in this region is seeing the high tides. To see the highest tides in the world, you'll want to head to Fundy National Park. With over 25 waterfalls and 25 hiking trails, you can spend hours exploring this beautiful park. Another highlight is the Hopewell Rocks. Found along the coast of the Bay of Fundy, these rock formations, that were caused by a tidal erosion, draw visitors from all around the world.
For one of the best views of the Bay of Fundy, you'll want to visit Cape Enrage. While there, you'll see the lighthouse that was established in 1838 and still fully operational. The Fundy Trail Parkway is a 30-kilometre parkway that offers a unique way to experience the Bay of Fundy coastline. For those who enjoy bird watching, you'll want to visit Mary's Point Bird Sanctuary. 
In terms of where to stay for a cottage vacation, St. Andrews is a notable spot for its waterfront communities with unique architecture. If you want to be close to the tides, you'll want to stay in Saint Martins, which is also home to Saint Martin Caves. Another great place to stay is the Village of Alma. Located at the east entry of Fundy National Park, it is only 10 minutes away from the Hopewell Rocks. 
Discover Bay of Fundy vacation rentals >
8. Annapolis Valley, Nova Scotia
Continuing on the east coast for Canadian cottage country, Annapolis Valley is located in the western part of the province's peninsula. Known for its fertile soil, it is currently the 3rd biggest producer of fruit in Canada. It is also gaining popularity worldwide for its wines and vineyards. One of the main food attractions is seafood – specifically lobster. For those who love to pair food with wine, this is the perfect foodie destination for a cottage vacation. 
Annapolis Valley is divided into 3 main areas: Kings and West Hants, Annapolis County, and Digby County. Kings and West Hants is where you'll find most of the region's farms and vineyards. As a popular destination within the valley, you'll find a wide selection of waterfront vacation rentals.
Covering the middle portion of the region is Annapolis County. This area has historical significance, which includes registered heritage homes. Previously called Port Royal, it was home to the first French settlement in the country.
Digby County is found in the most southern part of the valley and includes small islands. This is a more secluded area in the region, which gives way to a more relaxing cottage getaway. Trendy outdoor activities in this area include coastal hiking, whale and bird watching.
Discover Annapolis Valley vacation rentals >
9. Eastern Townships, Quebec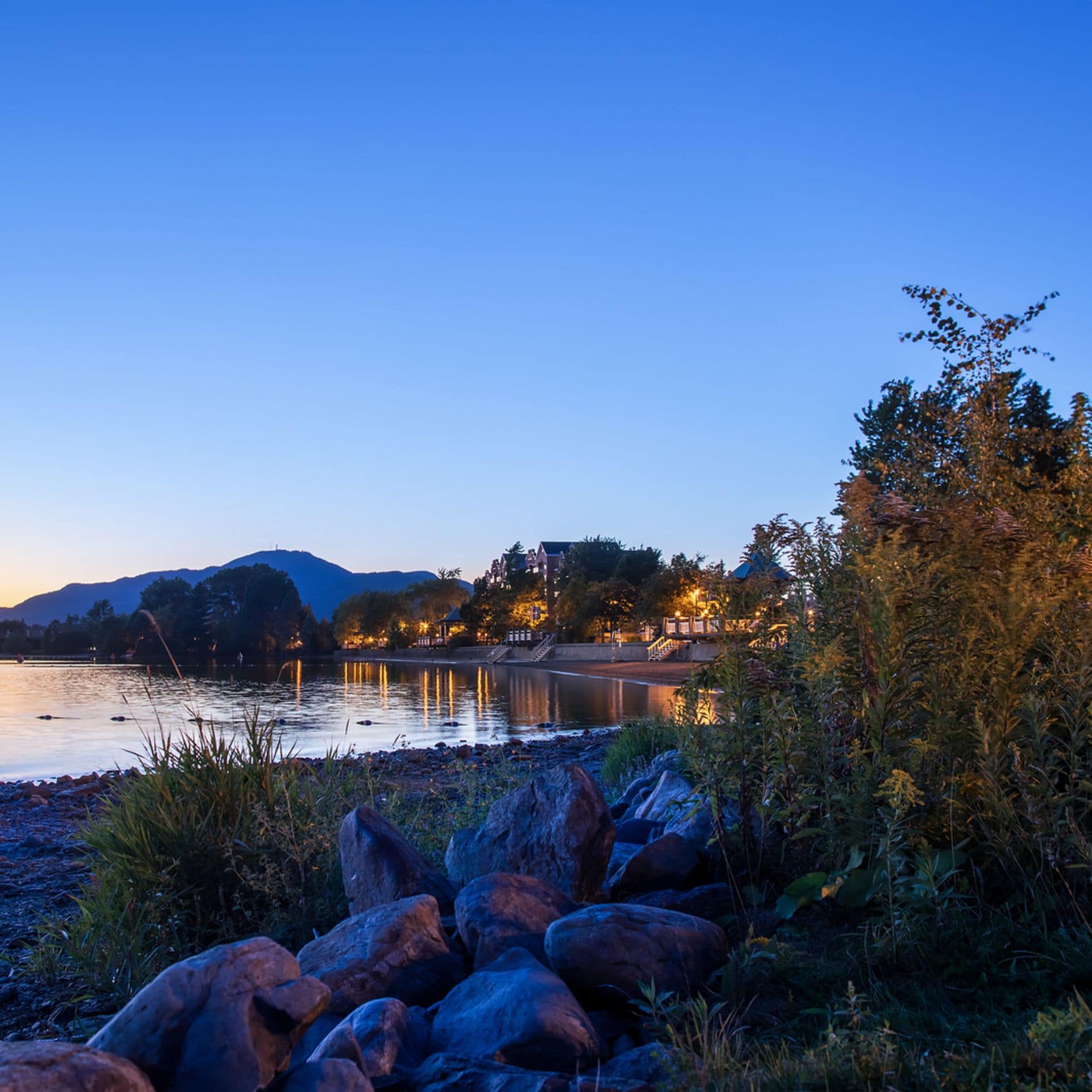 For cottage country homes and escapes, Eastern Townships in Quebec is a prominent destination in Central Canada. Nestled in nature, it is located in south-eastern Quebec where you'll find many small cities, towns and villages. It has become the go-to spot to rent a cottage, or build a summer home. This tourist region is made up of 89 municipalities with the main areas being Sherbrooke, Magog, Coaticook, Lac-Mégantic, and Windsor. 
As mentioned, the Eastern Townships is surrounded by nature, so it's a good destination for bicycle touring, gourmet wine experiences, spas, art tours, and chalet-style stays. People are drawn to this region for its lush forests, small towns, and, of course, its mountains. For golf lovers, it has over 20 golf courses with beautiful scenery to enjoy while teeing off. There are several hiking trails available with over a dozen national and regional parks. During the winter, the Eastern Townships is a great region for skiing and snowboarding enthusiasts. 
For a full experience of the region, plan a road trip on the Townships Trail. At 430-kilometres, there are 38 stops along the way and you'll drive through 31 charming towns and villages. You'll take in not only the views, but the different cultures and history that make this region so unique to visit.
Discover Eastern Townships vacation rentals >
10. Charlevoix, Quebec
For a scenic cottage vacation in Canada, there's no better place to be than in Charlevoix, Quebec. Famous for its rivers and mountains, it's quickly become a popular tourist destination. Located only an hour north from Quebec City, it's a highly sought after chalet getaway. The region has even been named a World Biosphere Reserve by UNESCO. 
To enjoy the outdoor scene, there are many trails available to visitors. One of the more trendy spots to hike is Parc national des Grands-Jardins with panoramic views. Beyond the outdoors, Charlevoix is known for its arts and culture scene. You'll find many art galleries and handcrafted goods available in this region. It's also notable for its agrotourism. Charlevoix is recognized for its Flavour Trail, which is a gastronomic journey with over 40 local producers, farmers and chefs. From wine to cheesemaking to spices, visitors can travel along the trail to discover new flavours. 
Within the region, there are 3 areas that attract tourists: La Malbaie, Le Massif, and Baie-Saint-Paul. Known as the first ever resort community in Canada, La Malbaie has established itself as the go-to destination for a luxury escape. Le Massif is popular in the winter due to its famous ski resort. For art galleries, local shops and gourmet meals, you'll want to visit Baie-Saint-Paul. 
For a cottage vacation, you'll find most of the cottages and chalets in Charlevoix along La Malbaie with a view of the St. Lawrence River. You'll also find them near Le Massif for access to the mountain, slopes and river. In the northern part of the Charlevoix region, you may also find some beautiful chalets near smaller lakes.
Discover Charlevoix vacation rentals >
11. Alberta's Rockies, Alberta
For a cabin getaway in Canada, Alberta's Rockies is a way for adventurous travellers to reconnect with nature. The region is famous for the Canadian Rocky Mountains, and is a popular tourist destination. It includes Jasper National Park, Banff National Park and the Kananaskis Country. Cabins and lodges are the most popular forms of stays in this region.
The main communities in Alberta's Rockies are Banff and Jasper. Created with tourism in mind, the town of Banff is a resort town with lots of lodge resorts and condo rentals available for visitors, along with bistros, bars and many shopping options. The two main attractions in this area are Banff National Park and Lake Louise with several trails available for hiking enthusiasts. 
If you travel further north, Jasper is home to some of Canada's most authentic cabin properties in the Canadian Rockies. The area is more secluded, rustic and immersed into the wilderness. It makes for a great getaway spot for those looking for a cottage vacation or cabin escape away from the city. The main attractions found in this area are Jasper National Park and the Athabasca River. For those seeking more local tourism, Kananaskis Country can be found in the front ranges of the Canadian Rockies, and only an hour away from Calgary. It is a network of wilderness parks and a hiker's absolute dream. If you plan to visit in the summer, which is peak tourist season, consider visiting this area versus Banff National Park. For accommodations, most visitors tend to stay in the nearby town of Canmore.
Discover Canadian Rockies vacation rentals >
12. Cavendish, Prince Edward Island
Known for its red sandstone cliffs, grassy dunes, and sandy beaches, Cavendish has become a great Canadian cottage destination within Prince Edward Island. Cavendish is famous – thanks to Lucy Maud Montgomery's classic novel "Anne of Green Gables" and was home to the writer. It is a family-friendly summer destination with many waterfront cottages with beach access. Visitors come for the outdoor experiences and the relaxing atmosphere. 
For families who come to explore the province, Cavendish serves as a notable base town for stays. Learn about "Anne of Green Gables" and the story's heroine at Green Gables Heritage Place. For golfers, tee off at the challenging Green Gables Golf Course. Families can enjoy a day at amusement parks, including the Shining Waters Family Fun Park. Another place to visit is Cavendish Beach with its beautiful white sand beaches and sparkling blue waters.
There are many nearby attractions to the region, including Charlottetown which is only a 30 minute drive away. You can find fine dining restaurants and local shopping experiences here. During your visit, you definitely want to try the seafood. Prince Edward Island National Park is another spot to visit with great hiking trails and beach access. If you love to golf, Prince Edward Island is known as one of the best golf destinations in the country.
Discover Cavendish vacation rentals >
—
From east to west coast, cottage country can be found in virtually every province. It's great to escape from the city to a peaceful paradise that can be just a road trip away from home. Typically immersed in nature, it's easy to see why cottage country has become a popular getaway destination. Start planning that cottage vacation today, and make relaxation top of mind!