Plan your spontaneous trip with last-minute vacations with friends or family
If you yearn to get away from your daily routine but didn't make vacation plans in advance, you'll be happy to know that you can have exciting and memorable experiences at the last minute in many wonderful vacation destinations. You can find last-minute deals on flights and accommodation, excellent tours and experiences that don't require advanced booking, and a lot of free or cheap things to see and do during your stay. Whether you want a city break, a relaxing retreat, or an outdoor adventure, check out the best last-minute vacations to plan a quick and easy trip with friends or family.
The ultimate desert playground, Palm Springs was once the hotspot for celebrity vacations. In the city, you could walk the Palm Springs Walk of Stars, shop in quirky local boutiques, or spend some time gambling at the casinos. If you like adventure, the desert and mountains offer hiking and biking trails. You could also take the Palm Springs Aerial Tramway to get views of the desert as you ascend to the summit. Plenty of upscale resorts offer activities and amenities, such as spas and pools, so you can book a last-minute trip that has everything you need.
Jacksonville is both affordable and filled with things to see and do, perfect for a last-minute retreat. You can spend time in the outdoors by biking the extensive trail systems, book a brewery tour, or watch outdoor movies at the park. You'll find plenty of white-sand beaches for sunbathing, swimming, and water sports. In San Marco Square, the streets are filled with art galleries, boutiques, and performing arts theatres. Best of all, Jacksonville doesn't experience a crowded season, so you can find flights and accommodation without months of planning.
Montreal is one of the largest cities in Quebec and offers a lot to see and do. Surrounded by the St. Lawrence River, Montreal has water sports and outdoor adventures like hiking and climbing. The neighbourhoods in Montreal are diverse and fascinating, from the cobbled streets of Vieux-Montreal to the bohemian and laid-back Plateau. You'll have numerous museums and art galleries to explore, such as the Notre-Dame Basilica of Montreal, the Montreal Museum of Fine Arts, and the Biodome. If you're bringing the kids, they can have fun with the thrill rides and games at La Ronde amusement park. Montreal brings a lot of travellers throughout the year, so you'll find an array of options for accommodation.
Greenville is a vibrant city with historic tours, culinary walks, and heritage experiences that explore the city's architecture and industrial past. If you want to be in the outdoors, the nature tours in Greenville give you a chance to explore places like the Jocassee Gorge and Jocassee Lake. Several tour operators offer wild river rafting and hiking tours to reach the hidden waterfalls and idyllic swimming spots. At night, the city comes alive with nightlife and comedy theatre. Greenville is an inexpensive place to visit, so you can find affordable accommodation for your quick getaway.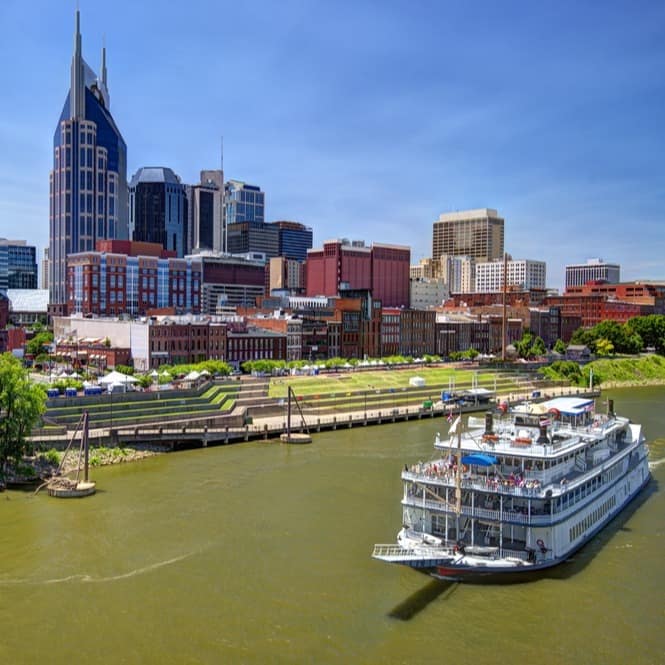 If you like music, Nashville is an incredible city for a quick trip. It's known as the western music capital and boasts places like the Grand Ole Opry, the Country Music Hall of Fame, and the Ryman Auditorium. You can also visit boutique shops, art galleries, museums, and historic sites, such as the replica Parthenon. Nashville has a rich culinary scene, so there's no shortage of places to go for a lovely dinner during your trip. The city hosts events throughout the year, but it's easy to find accommodation and book a fun trip.
One of the most diverse cities in the country, Phoenix offers desert landscapes, arts and culture, history, shopping, nightlife, and quirky attractions. You could visit Camelback Mountain to ski or snowboard, wander the trails in the Desert Botanical Garden, or take the kids to the Phoenix Zoo or Castle N' Coasters entertainment centre. You'll find a lot of fascinating pueblo ruin sites and historic homes for a glimpse into the area's past. Best of all, these experiences don't require booking in advance, so you can have a spontaneous city break.