Welcome to the Water Tower inspired by the world of SpongeBob SquarePants!
Virtual tour of this iconic landmark
Where would a land-loving SpongeBob SquarePants stay? In a pineapple over the sea of course. Southern California's historic Water Tower has been transformed into an awesomely over-the-top oasis of under-the-sea-themed fun celebrating the release of The SpongeBob Movie: Sponge on the Run.
The best part? Even though you can't experience the pineapple over the sea in person right now because of the pandemic, your family can still dive into a wacky world inspired by SpongeBob's happy habitat from the comfort of your own home. All you need to get in on the fun together is a virtual tour of this iconic landmark decked out in totally nautical, Sponge-tastic style!
Your crew will love diving into a recreation of everyone's beloved Bikini Bottom. Maybe even more than Krabby Patties. Especially since the kitchen is actually modeled after the Famous Krusty Krab and almost all the décor channels your favorite sea sponge's eclectic digs. The Tower's walls of windows create a cool effect too, like you're inside a big aquatic bubble floating above the Pacific. Don't forget to check out the portrait gallery spotlighting characters like Gary, SpongeBob's pet snail. And spoiler alert: there's even seaweed dangling from the ceiling!
But the crowning touch is definitely the Tower's pineapple-shaped exterior. There's no mistaking where you are in this frazzled fry cook's colorful universe: somewhere a lot like home.
Keep the family fun going by pairing your pineapple over the sea experience with a viewing of "The SpongeBob Movie: Sponge on the Run" available to rent now and also streaming on Paramount+.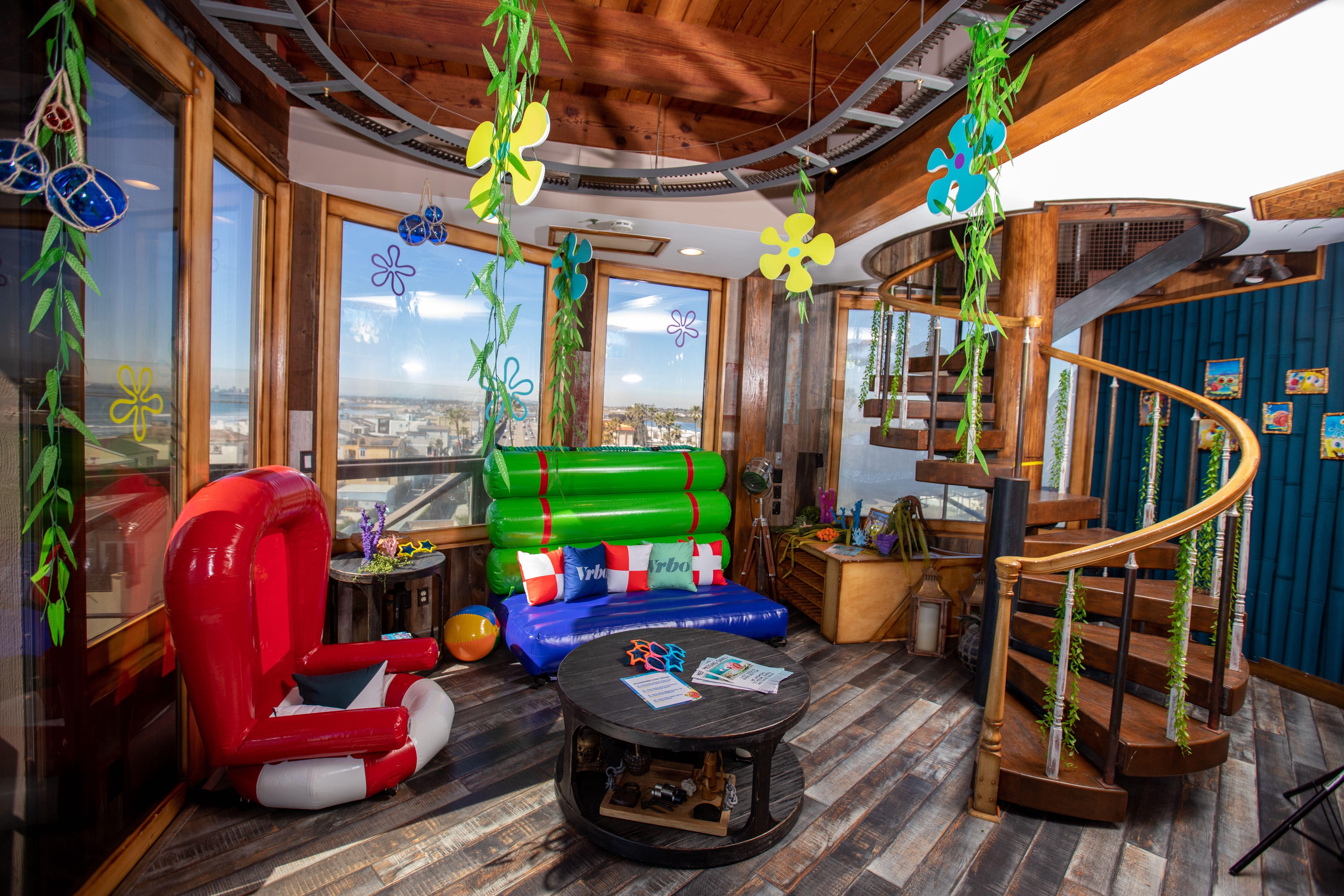 Check out more of the world inspired by SpongeBob