The best places for affordable family beach vacations
Planning a family trip to celebrate a special occasion or just reunite with relatives you haven't seen in a while? Many inexpensive family vacation spots will make sure you're not worrying about breaking the bank on a big-group getaway. Book an East Coast cottage rental with gorgeous scenic views, head to the South for some sun with a kid-friendly oceanfront summer rental, or dip in a relaxing hot tub at an Ozarks vacation rental after a day of thrill rides. You'll have plenty of budget rental options that are perfect for every family size and need.
With its open-sea beaches, parks, and diving sites with shipwrecks, the Outer Banks off the coast of North Carolina are a great choice for an affordable family beach vacation. Stay in a beachfront vacation home rental with views of the Atlantic Ocean to enjoy the natural beauty of this chain of barrier islands. Aside from water sports and outdoor activities like fishing, the Outer Banks also have a lot of historically significant sites. This is where the Wright Brothers made their famous first flight and where Blackbeard the pirate had his last fight. Snorkeling the shipwrecks and exploring the old lighthouses all day before heading back for a delicious barbecue at your family's vacation rental.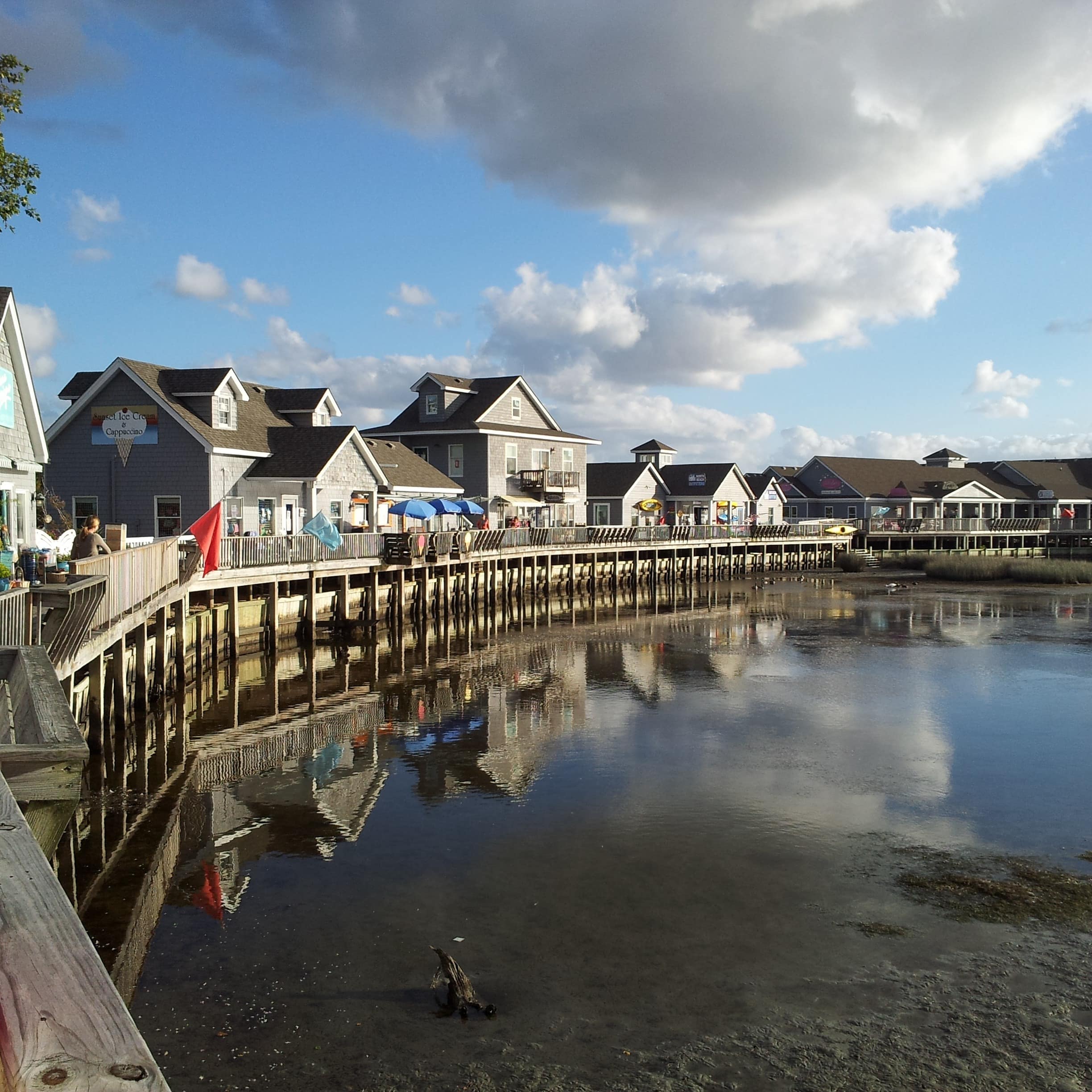 If you're looking for an affordable family vacation on the East Coast, you can't go wrong with Niagara Falls, an awe-inspiring attraction comprising 3 cascades. This classic vacation choice has long been known as a family-friendly destination, with lots of cozy cottage rentals with spacious decks and private hot tubs. Boat tours on The Maid of the Mist are a must-try for experiencing the roaring majesty of the rapids, with budget-friendly ticket prices that that give you the most bang for your buck. Aside from the Niagara Falls itself, kids and adults alike will enjoy attractions like Old Fort Niagara, which has unique exhibits and demonstrations of local historical events, and the 100-acre Niagara Parks Botanical Gardens & Butterfly Conservancy, which features beautiful landscaped gardens and a conservancy with thousands of butterflies.
---
Plan your affordable family vacation with our kid-approved destination guides
---
Find high-spirited fun in Branson
Thanks to its abundant attractions and the rustic getaway cabins right by Table Rock Lake, the Ozarks city of Branson in southwest Missouri has a reputation for being one of the best and most affordable destinations for family reunions. Nature lovers will enjoy the public parks, forests, and 3 pristine lakes. There's a huge variety of outdoor activities, from hiking and horseback riding to hunting and fishing. The city also has a reputation for being an entertainment hub, with live performances ranging from rock and country music to dinner and comedy shows. If the kids want some high-energy fun, there are lots of theme parks and attractions with thrill rides, mini golf, and safari adventures. They'll also love all the museums, including the world's largest toy museum.
Chill out with a classic beach vacation in Ocean City
Along with great local hospitality, delicious food, and warm weather, the South has plenty of inexpensive vacation spots that the entire family will love. One of the top family beach destinations in the South is Ocean City in Maryland, which has 10 miles of powdery sand along the Atlantic Ocean. It won't be hard to find a bright cottage rental right on the beach with a wide deck for barbecues. Or you can find a spacious vacation home close to the kid-friendly Ocean City Boardwalk, a lively landmark packed with amusement park rides, eateries, and souvenir shops. Don't be surprised if your family wants to spend the day here playing at the arcades, wolfing down the famous Maryland blue crabs, and chasing hair-raising thrills aboard the roller coasters.
Dynamic Myrtle Beach will keep the family busy
With so many attractions for all ages, it's no wonder Myrtle Beach in South Carolina is considered one of the best and most affordable family vacation destinations in the South. It's got 60 miles of clean, tan-colored sand set along the mild waves of the Atlantic Ocean. There's a wide selection of activities, from snorkeling and fishing to golfing and shopping, and you can also get an adrenaline fix at the amusement parks and race tracks. The entire family can cap off the day at popular live entertainment venues like the Alabama Theatre. Thanks to its popularity, Myrtle Beach also has a lot of beachside vacation homes for you to choose from, many of which provide pool access and soothing views of the Atlantic Ocean.