10 reasons why Vrbo is perfect for family reunions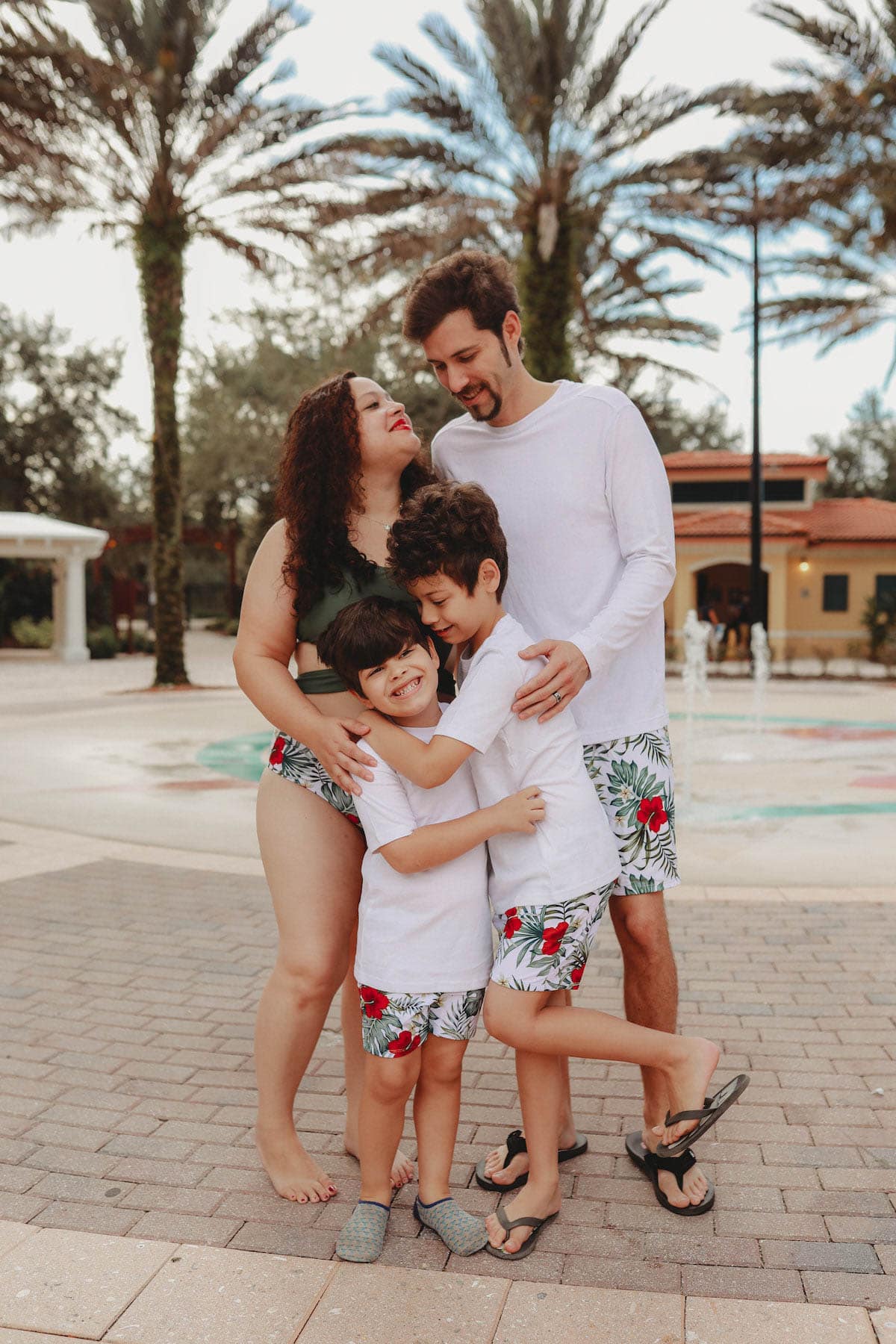 Niccole Mucci is a Central Florida Latina lifestyle content creator. She is the mother of two amazing boys, a 9-year-old who has ASD (Autism Spectrum Disorder), and a 6-year-old. Niccole has lived in Central Florida for more than 12 years with her husband who is Italian and German.
Niccole started the Multicultural Maven to show her audience her Hispanic roots, and to show how she was raising her kids to be culturally diverse. Part of that is her passion for traveling and gaining experiences from a cultural aspect.
Even though travel this past year was a bit different, I can tell you that travel is back and better than ever. From houses to other fun forms of lodging, vacation rentals are now the perfect option for big families of all sizes and ages.
While I was researching, it was obvious for our family travel plans that I needed to find destinations that were vacation rental friendly and had several different options for entertainment. An added bonus when I'm planning a trip is that I can invite extended family members and multigenerational family members to join in on the fun.
Not only does it mean that we all have space to put up our feet and relax but I only had to put in the dates to book and NOTHING else. The linens, kitchen supplies, towels, and everything are all there and waiting. For me, booking a fun family event through a vacation rental was a no-brainer and it took my stress level from a "worried high" to a "non-existent" low.
You may be wondering if there are so many vacation rental platforms out there, "Which is the best option for booking?", I've got 10 stellar reasons to follow up that statement! Learn from my real-life tips on why you should use Vrbo for your next large family gathering.
I could go on and on but I'm limiting this to my top 10 reasons that Vrbo caters to rental options for larger families.
Arrive and relax
When you're looking forward to hanging out and relaxing with family, the last thing that you want to do is spend any time setting up anything and getting it ready. Once you book your Vrbo, that's about the "hardest" part of it. You can easily show up and have the beds made and waiting, the towels folded, and the entire place clean and ready to enjoy.
Different layouts
In our traveling group we have a very big age range from 6 to 81 years old. Therefore the rental that we choose needs to fit everyone's needs. For us, we usually need to find a Vrbo that doesn't have stairs or is handicap accessible. Layouts are also important for us because grandma likes to go to bed early while the rest of us tend to stay up later, so we need to make sure the kids room is not next to hers or the living room. I also tend to look for properties where I can check reviews to see how fast the property owner is to respond to inquiries, just in case I need to ask questions.
There are rooms and bathrooms for all
If you need 5 bathrooms, you'll find a place through Vrbo that has that option. You can get as big or as little of an area that you need. Sharing rooms still might have to happen but with added bunk beds, rollaway cots, and sleeper sofas, everyone will have a space to unwind. Personally I like having more bathrooms and tend to look for properties that have at least two, since we all have different paces on how fast we can get ready.
There are tons of fun things to occupy your time
Many Vrbo's are stocked with movies, books, games, and more or you can head out the door and check out the attractions in the town. Book a place that gives you amenities to help fill your time.
You'll save money on food
If you're anything like me, "frugal" just might be your middle name! Why spend all your vacation money on eating out at restaurants when you can buy some groceries and use the fully stocked kitchen instead? This means that you and your family can cook or sit down and relax together right in the home without having to worry about a "waitlist" or splitting up the check (although if someone wants to give you a tip – let them!). Every time we travel and stay at a rental I go to the store that is close by or I choose a rental that has an option where food delivery is available.
Most places where we have stayed have the option of using Instacart, but I will usually venture out to the store myself. I tend to buy snacks for the kids, foods to make breakfast with, as well as items I can make quick meals with like sandwiches. Most of the time we like planning on eating out for dinner.
There is literally a destination option all over the world
The great thing about vacation rentals, in general, is that there are location options all over the world. Finding a place that is in the middle of everyone to meet up is totally doable! You can search by location, zip code, state, town, and more! While doing my research of different vacation rental platforms, I found that Vrbo had some of the most fitting rentals for us for different locations.
Since it is harder for my mother in law to travel, we usually stick with locations we have driven to that are not too far away. The great thing about living in Florida is that we have an array of options from beachy to country. There is a bit of fun for everyone.
One of our favorite locations is Anna Maria Island, which is located on the west coast of Florida from crystal clear beaches to an array of activities. It is one of our favorite places to stay to just relax.
We also fell in love with Key West in the southern part of the state since it has a rich fishing community, along with beautiful beaches.
Your whole family will be able to chill and hang out under one roof
There's nothing better than everyone getting to stay in one place and not have to leave at the end of the night to get back to their room. Everyone can end the night together and wake up together, ready for a new fun-filled day.
This is the perfect scenario if you decide to let the kids stay in for the night while you decide to go on a date night. We have had the kids stay at home while we venture out, and love that we have that peace of mind that everyone is under one roof.
Nightly family talks are the best
This also means that you are going to get so many family-friendly hours bonding with each other. Get ready for talks, jokes, stories, and more because everyone is so close together there will be the prime chance to talk about fun memories and stories of the past.
If we travel during the winter I like booking rentals that have an outdoor fireplace. Nothing is better than telling stories by the fire and making smores!
The fees and nightly charges are so affordable!
Sometimes when you look at the fees, depending on where you are staying, they can seem rather steep. We tend to break up the fees between all that are staying with us and it makes for an affordable rental! There is no way that you'd be able to get a hotel room or other sleeping option this nice with this much room for such an affordable price!
Each location is stocked and ready to go
Last but not least, all you have to do is bring your clothes and yourself. Everything else is ready and waiting for you to enjoy.
When it comes to booking a place that is perfect for your family reunion or large gathering, a night, weekend, or week long rental with Vrbo needs to be on your radar. It's such a simple solution that offers amazing options that are great for any and all ages to enjoy! As you can tell, we enjoy traveling and have no regrets when it comes to booking a vacation rental.
Once you get online and start checking out what Vrbo has to offer, you're going to find out that there are plenty of choices to make some fun family memories!
Traveling together as a family has created memories that we will cherish forever. With the tips I have outlined for you, I hope that you will also be able to recreate some wonderful memories with your families!
Follow Niccole on Instagram: @multiculturalmaven and via her blog www.multiculturalmaven.com