Top picks for winter weekend getaways in the USA
Planning a winter weekend getaway in the USA? Whether you're looking for a powdery paradise or a bitof winter sun, there's plenty on the menu – and you'll find three of the best destinations for winter weekend breaks coming right up.
Snowy weekend getaways in the USA
Traditionalists who like oodles of sun in the summer and bundles of snow in the winter will love these ideas for the best winter getaways in the USA. Read on to discover three top picks for cold-weather escapes.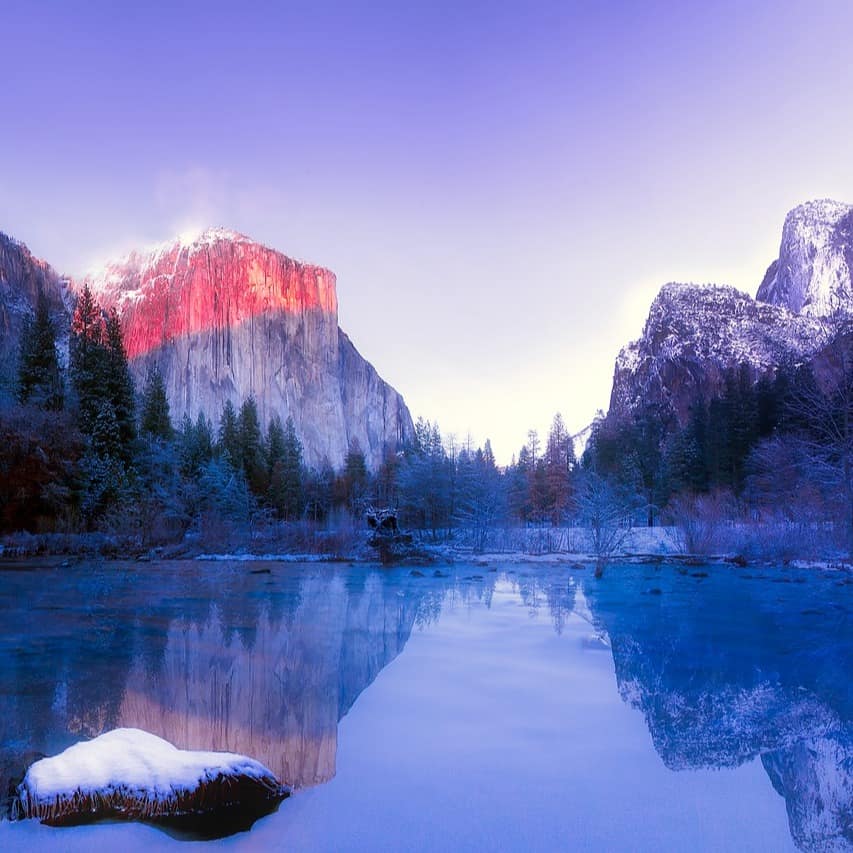 Whitefish is a winter wonderland
An easy-going resort town in Northwest Montana's Rocky Mountains, Whitefish is an ever-popular pick for snowy weekend getaways in Big Sky Country. Ski runs and shred-worthy terrain parks await at the nearby Whitefish Mountain Resort, while the rugged landscapes of Glacier National Park lie just beyond. Closer to home, the town's quaint Central Avenue and historic Railway District feature an attractive stash of gourmet coffee shops, prohibition-era saloons, and gift stores laden with huckleberry treats.
Tons of activities in Lake Tahoe
Tucked into the Sierra Nevada mountains, Lake Tahoe takes pride of place along the California-Nevada state line. World-class skiing and snowboarding and a lively après-ski scene are a non-stop source of entertainment for visitors, the latter at its most abundant along the lake's southern shores. Lake Tahoe is, indeed, no stranger to a party, but an impressive parade of scenic drives and sightseeing cruises ensure that the Big Blue remains as much of a favorite for those who enjoy relaxing winter breaks as it does for adventure-seekers.
Yosemite National Park offers an idyllic base for weekend winter getaways, not least in the postcard-perfect Yosemite Valley where an outdoor ice rink has sat under the watchful eye of Half Dome and Glacier Point since the late 1920s. Elsewhere, activities range from skiing and snowboarding to sledding and tubing, as well as scenic railroad trips along the Sierra National Forest's Yosemite Mountain Sugar Pine Railroad.
Warm weekend getaways in the USA
Not every winter break in the USA comes complete with a fresh layer of powder – some of the best getaways are served up with a serious helping of sunshine. Dive in to discover three of the finest warm winter vacations USA-wide.
Pacific Coast fun in San Diego
With temperatures in the 60s and 70s common along So Cal's Pacific Coast, winter weekend getaways in San Diego win the hearts of snowbirds from across America. It's a city that's packed with cultural attractions like the San Diego Museum of Art and the Timken Art Museum, both safely ensconced within the 1,200-acre Balboa Park. Families enjoying a stay in a San Diego vacation rental can entertain the kids at the famous San Diego Zoo, while those visitors without littles in tow might head to the bars and clubs of the city's Gaslamp District.
The old Colonial city of Charleston is perhaps one of the most romantic winter cities in the country's southeast. It's less about the landscape than it is about the streetscape here, Charleston's cobblestoned offerings lined with pastel-hued Antebellum houses and no stranger to a passing horse-drawn carriage. Foodies can indulge in the restaurants that fill the city's historic French Quarter and Battery District – a bonus during winter breaks being that hard-to-make dinner reservations are considerably easier to come by.
As getaways go, the palm-fringed Florida Keys are surely among of the most beautiful places to visit in winter in the USA. Key Largo, the first of the islands and less than 60 miles south of Miami International Airport, is the perfect pick for water-sports enthusiasts – described as the Dive Capital of the World. A different flavor is found down in Key West, the country's southernmost point playing host to the homes of both Harry S. Truman and Ernest Hemingway, as well as jovial sunset celebrations in Mallory Square.