Hunters estates for your favorite season
As Bugs Bunny and Daffy Duck once quarreled, "It's duck season! It's wabbit season!" While we won't tell you which cartoon character was right, we will tell you this: When hunting season comes around, there are plenty of options for hunting destinations, and even more options for cabins to rent! So grab your boots, pack your hunting gear, and take advantage of the diverse landscapes, abundant species, and unique hunting opportunities available within the grand ole United States. It's time to book yourself a hunting cabin for next open season.
Let's face it: Hunting is not the cleanest sport. When most people think of hunting, images of dirt-splattered clothes, animal carcasses, and rugged wilderness usually come to mind. But just because hunting can be mucky, that doesn't mean that hunting cabins have to be! From grand hunters estates to small hunting cabins, vacation home rentals have all the amenities you need to clean up and relax. Prefer to rough it? We've got you covered—rustic, log-style cabins built with hunting cabin kits can allow you to be one with nature and the elements. Whatever your preference, we've compiled a list of five US hunting destinations to help you find the best hunting vacation home.
Hunting cabin rentals in Rapid City
If you want access to hunting and fishing opportunities, saunter on down to Rapid City. This South Dakota gem sits just east of the Black Hills National Forest, where you can spot species such as white-tailed deer, wild turkeys, and elk. The surrounding prairie offers opportunities for fishing in its numerous lakes and streams, and is also home to pronghorns, prairie dogs, and sharptail grouse. Comfy vacation homes can be found all throughout the forest in the Black Hills region, from quaint cottage rentals to multi-level luxury cabins. You might even wake up to some game peeking inside your window!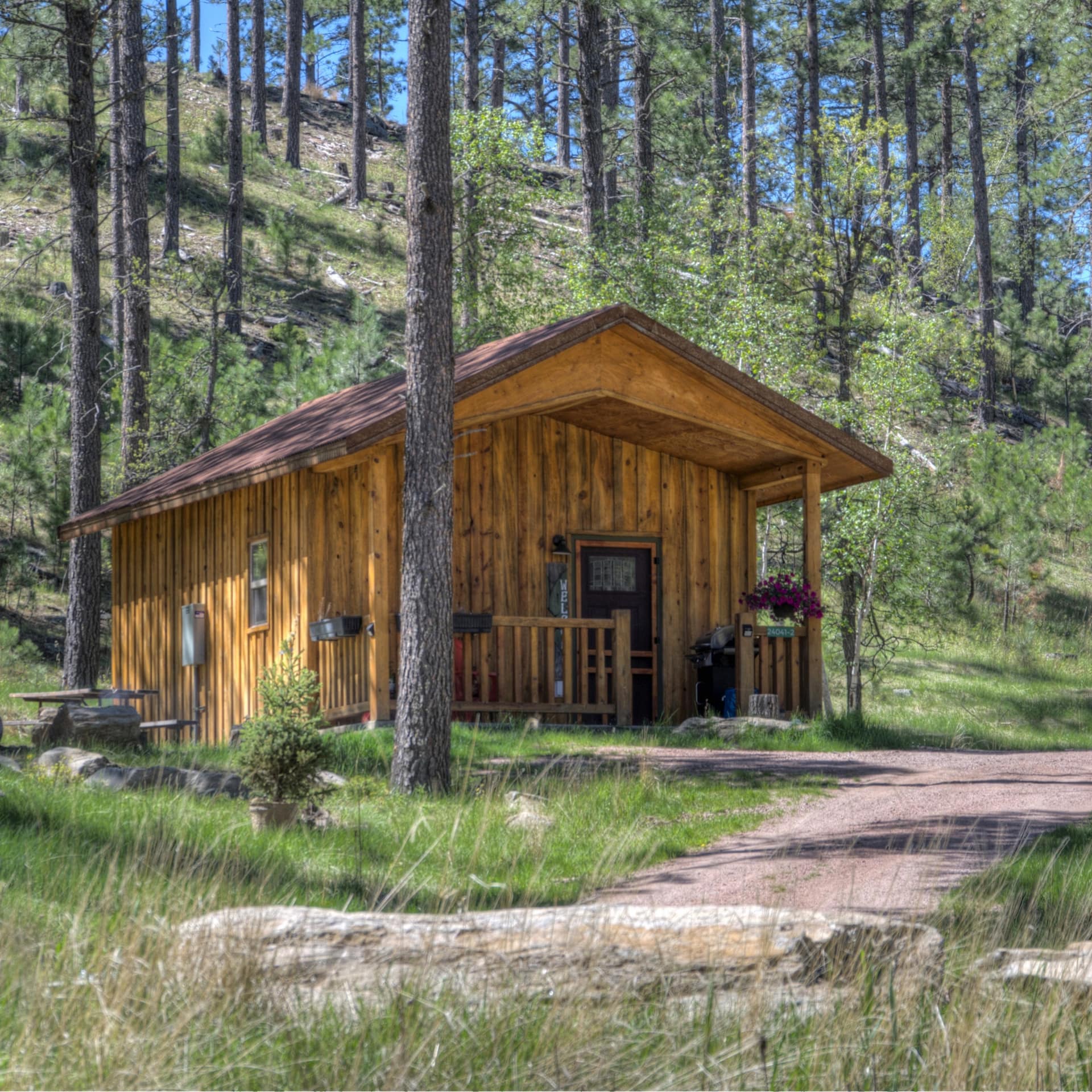 Cozy hunting cabins in Big Bear
Big Bear is a hidden winter wonderland in Southern California. Set 6,750 feet above sea level in the San Bernardino National Forest, snow is not uncommon here, and cold weather is almost assured. Fortunately, Big Bear has both large and small hunting cabins with amenties that will keep you warm. Try a cozy cabin with a hot tub and a private deck, or opt for a lakeside cottage rental with a fireplace and mountain views. When it's time to hunt, head into the surrounding forest or settle down along Big Bear Lake—just be careful to watch out for tourists and hikers when you shoot.
Rural cabin rentals in Craig
It's not hard to see why the humble city of Craig attracts hunters from all walks of life. Located in northwest Colorado, this small town is home to one of the largest elk herds in the state's elk population, earning it the title "Elk Hunting Capital of the World". Book a late summer rental to catch the beginning of the elk hunting season, which usually runs from August until November. Traveling in a group? Rent a spacious getaway cabin with a roomy dining area and a deck. Prefer to keep things quaint? No problem! Try a small hunting cabin surrounded by forest.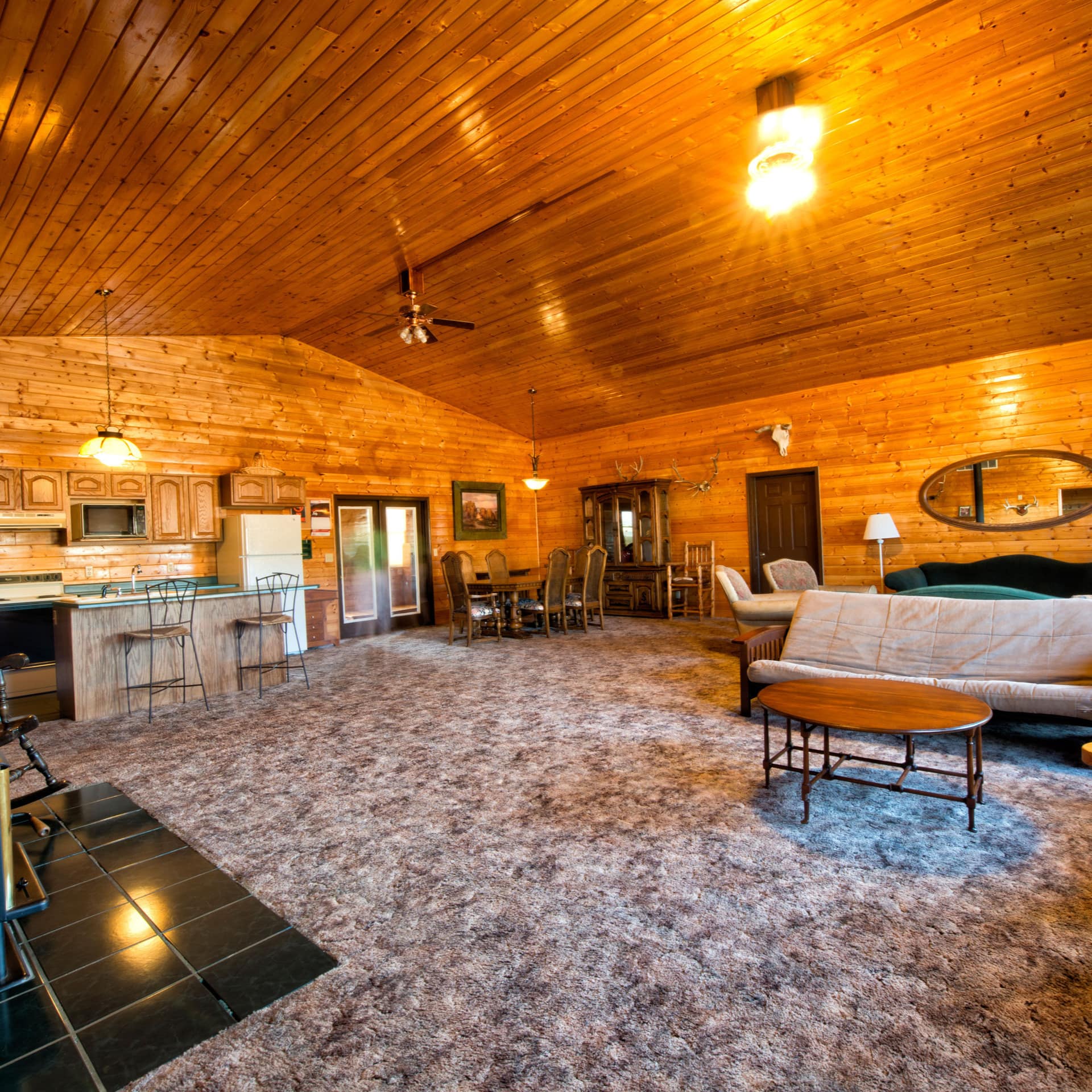 Hunting cabins in Uvalde
This peaceful town along the Nueces River is located smack dab in the middle of Texas deer country, making it an excellent choice for eager deer hunters and river fishers alike. Book a low-key, basic hunting cabin and enjoy the serenity that Texas has to offer. Even if you prefer your evenings more rowdy than quiet, Uvalde might still be a good choice for you; it's only 70 miles west of the US-Mexico border, while the bustling city of San Antonio lies about 80 miles to the east.
Hunters estates in Wellsboro
Take a trip to Wellsboro and discover Pine Creek Gorge, a 47-mile natural wonder known as the "Grand Canyon of Pennsylvania." Game lands are abundant in the area, as are the critters that reside there—it's home to bears, deer, grouse, turkeys, rabbits, and more. Relax after a day of hunting in a cottage rental overlooking Pine Creek, or head deep into the woods and unwind in a remote getaway cabin. Winter hunters should expect some snow, while those booking a summer rental can plan to break out the grill and enjoy a meal outdoors.