Affordable beach vacations in scenic, sunny destinations
Nothing says "vacation" like golden sand, cerulean skies, foam-capped waves, and an umbrella topped drink. A fantastic beach vacation doesn't have to break the bank, even if you snag a fabulous beachside villa or chic condo. With the Atlantic, Pacific, and Gulf of Mexico bathing its shores, the US has nearly 5,000 miles of coastline to visit, much of it occupied by beaches. And with Mexico right next door and a plethora of sun-bathed Caribbean islands just offshore, there are plenty of options for that ideal destination that houses your perfect beachside villa or condo.
Inexpensive beach vacations in Florida
From exploring beachside state parks to enjoying the festive atmosphere of boardwalks, there's a broad scope of entertainment in Florida that any beachgoer can enjoy practically for free. Pensacola Beach, for example, has 2 types of beaches—a protected lagoon area and the open sound—as well as 5 historic districts you can explore on foot. Clearwater Beach, which has consistently been rated as one of the top beaches in America, offers plenty of free entertainment on Pier 60 with magicians, musicians, and even a playground right on the beach. You'll find many mom-and-pop pizzerias and inexpensive sandwich joints all over, and you can fix quick and easy meals in your condo's fully-equipped kitchen as well. Large groups can settle comfortably into small spaces, as many condos have pull out and sofa beds, and you can also expect amenities like TVs and beach towels, and—in some cases—beach reads and bicycles, too.
The Golden State has it all—glamor, beauty, and excitement. Beachgoers will love the mix and diversity of the string of beautiful beach towns that line the Pacific coast, from wealthy enclaves like Carmel to hipster meccas like Venice Beach. California is often associated with the ultra-rich, but if you pick the right spots, it's possible to have a fabulous budget vacation here by choosing laid-back beach towns such as Orange County's Dana Point. Most condos here will feature homey amenities like coffeemakers, full kitchens, and patios with views over the hillsides. Having a washer and dryer right there means you can pack light as well, and a garage is often included, eliminating the pricey parking fees you might otherwise have to pay. While most may have come here to play in the waves, there's plenty of other action too, from mountain biking and hiking to simply driving along the legendary Route 1.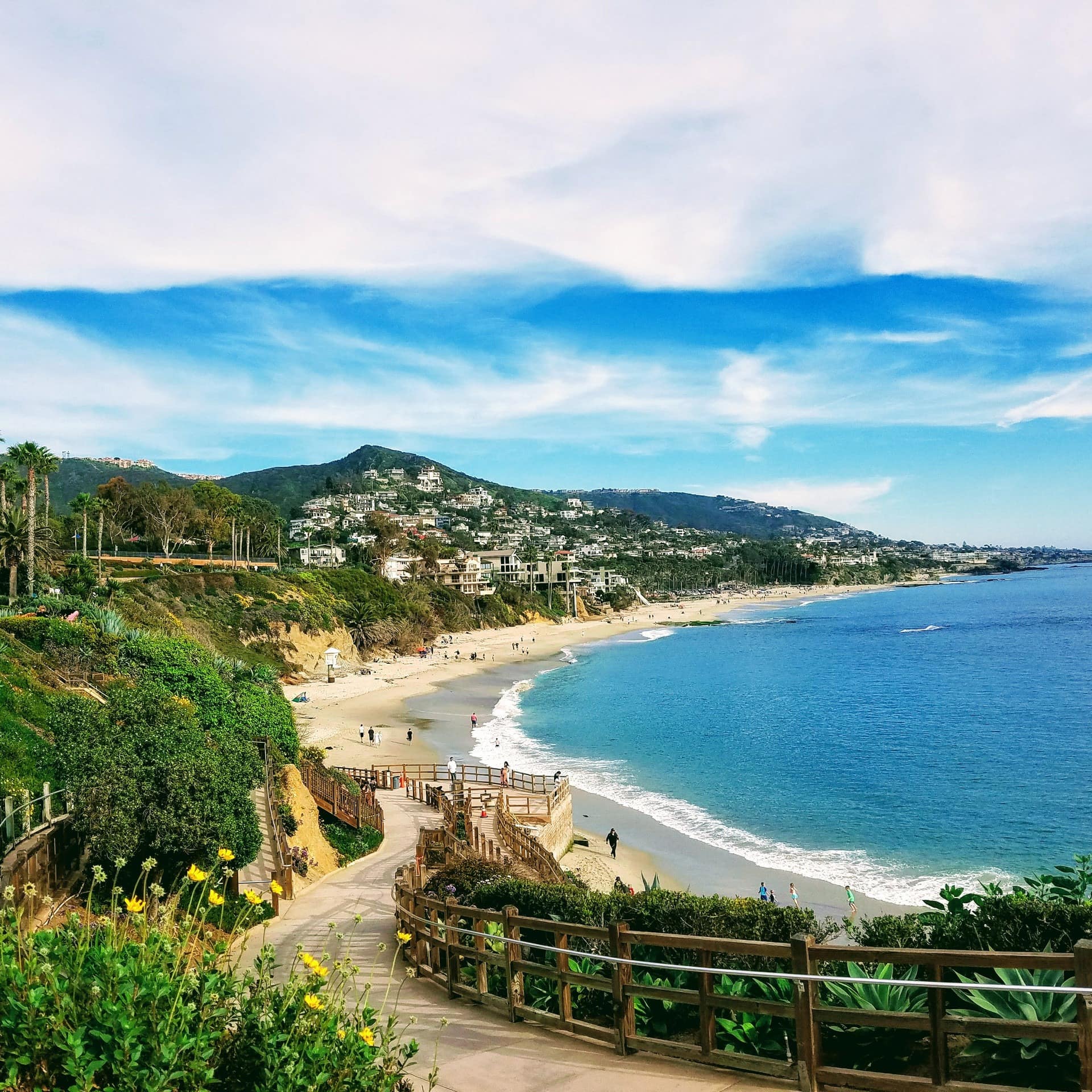 Cheap beach rentals in Mexico
Want to go abroad, but without the price tag that comes with jetting halfway around the world? Our southern neighbor has all you need—sunshine, great food, and beaches galore. For an affordable beach vacation with all the extras, look no further than Mexico. Check out hip bars in Playa del Carmen, snorkel in Cozumel, party like a rockstar in Cancun, check out waterfront Mayan ruins in Tulum, or visit Baja's quiet Loreto area to see whales and dolphins. With both food and transport being relatively inexpensive, your dollar will go a long way in renting the perfect beachside accommodation for your vacation, preferably within strolling distance of the azure waters of either the Gulf of Mexico, the Caribbean Sea, or the Pacific Ocean. You'll have plenty left in your vacation budget to rent a car and explore the lush forests and fascinating Mayan ruins for which the country is famed.
Caribbean dream vacations on a budget
Traveling to an exotic Caribbean destination may seem like a dream, but it's a dream that can easily become a very affordable reality—if you pick the right island. The Dominican Republic is an excellent option, with plenty of cheap rental properties in the resort areas of Punta Cana and Puerto Plata where you can swim, snorkel, and dive, or take to the waves in a rented boat. Music lovers may enjoy a trip to Jamaica, where they can mix in some reggae music into their vacation and explore the bustling cities of Montego Bay and Kingston by night after lounging on the beach by day. As well as full kitchens, extra sleeping areas, and other amenities, many condos come with building amenities such as pools, gyms, beachside cabanas, and on-site restaurants. Families will often have access to babysitters and playgrounds as well.