How to choose a beach in Galveston
The city of Galveston is actually situated on Galveston Island, a narrow 200-square mile stretch of land located near Houston. Called the "playground of the South" for many years, this area is still known today as one of the best beach destinations in the state, attracting multi-generational families and big groups of friends all year long.
Rich in history, the first Europeans landed in 1528, and over the years it grew into one of the largest ports in the US. Today, Galveston is considered by many to encompass an eclectic blend of Texan as well as Southern traditions. As each of Galveston's beaches boasts a very distinctive atmosphere, families and friends seeking a getaway here have a variety of areas to choose from. These are a few of the more popular places to rent your condo or vacation home — and of course, lay your beach towel.
---
This destination is an ideal family-friendly beach park, with plenty of wholesome fun for adults and kids of all ages. With lifeguards on duty, this beach offers a lot of great activities, too, such as sandcastle contests, volleyball games, and other family-focused events. In addition, with beach chair and umbrella rentals, food stands, showers and changing rooms, it makes a day at the beach just so easy.
---
Known as the "party beach," Galveston's East Beach is the place to see and be seen. Each year, East Beach is the site of numerous outdoor concerts and special live entertainment events. There are plenty of amenities, too, such as concessions, showers, rest rooms and beach chair rentals. Unlike many of the other area beaches, alcohol is permitted in this area, so the party often lasts well into the evening, too!
---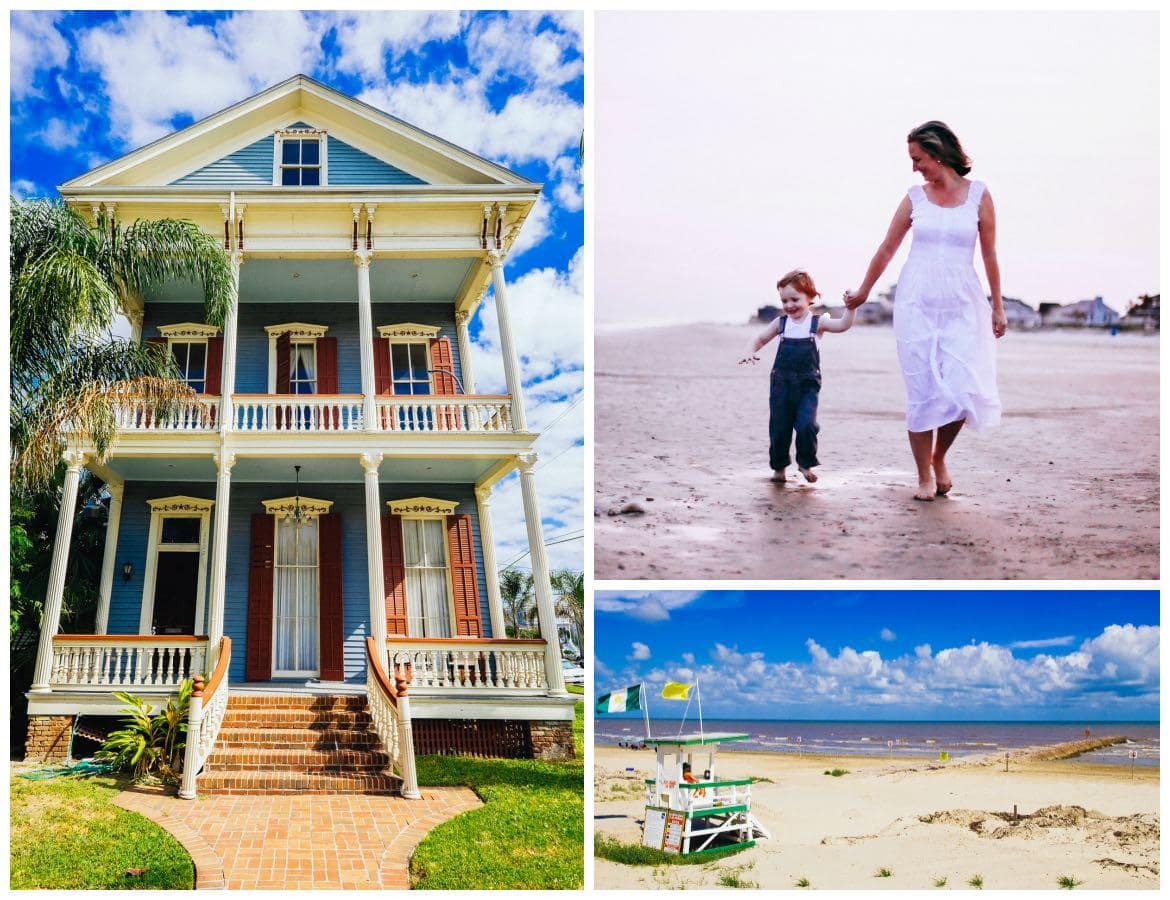 ---
For a dramatic departure from the more raucous crowd, this beach is a tranquil and somewhat secluded spot on the island's west end. Named as one of the "Best Gulf Coast Beaches" by the Travel Channel in 2013, this area is popular with families, and those who enjoy nature, including bird watching and walking tours that are offered for free. This beach offers kayaking, fishing and even camping on the beach.
Stay near Galveston Island State Park >
---
Galveston island's legendary Seawall Boulevard is always the hub of activity in this town. Meandering for over 10 miles along the picturesque shoreline, this stretch is known as the "nation's longest continuous sidewalk," and is always filled with runners, bikers and sightseers. This walkway allows energetic visitors easy access to plenty of tourist attractions… the beaches, as well as cafes, restaurants, resorts and the Island Historic Pleasure Pier amusement park.
Stay near Seawall Urban Park >
---
By experiencing one (or several) areas that lie within Galveston's sandy shores, families and friends will certainly understand firsthand the magic of this beach town that was so appropriately captured in the legendary Glenn Campbell song aptly entitled, Galveston. In this iconic tune from the 1960's, he conjures up the essence of the beach's atmosphere when he sings, "Galveston, Oh, Galveston, I still hear your sea winds blowing."
Surely, visitors to Galveston today can relate to the singer's sentiment, and his longing to return to the beach town that he loves.