Pack your bags—quickly—you're going on a last-minute vacation
Are you the kind of person whose life is totally organized, even to the point of booking your vacation months ahead of time? If that sounds like you, then please disperse—there's nothing for you here. If, on the other hand, you don't always get yourself together until the very last minute, you've come to the right place. With a little bit of know-how, and a pinch of flexibility, you could find yourself taking exactly the same vacation as Johnny-booked-months-ago for a fraction of the cost. So if anyone's ever told you that being disorganized doesn't pay, the time has come to prove them wrong.
Start fishing for a last-minute beach vacation
With last-minute trips, it's advisable to cast your net wide. Keep an open mind about where you might end up, and you're sure to find somewhere awesome at a price that will leave you feeling pretty smug. If it's the beach you're after, there are plenty of stretches of coast with varied vacation rental options available, from retro RVs to houses right beside the sand—you might just surprise yourself with the accommodation you pick. One thing's for sure though—there'll be a last-minute travel bargain with your name on it.
Hit the beaches of the Texas coast
Ever thought of vacationing on the Texas Gulf Coast? Whether you're looking for bright lights and old-fashioned seaside attractions, or a spot of dolphin watching combined with some gentle strolling along miles of protected shoreline, this part of the world has you covered. Try lively Galveston and pick a condo with an ocean view and a shared pool, or book a cozy beach house in Port Aransas, a town so laidback that the preferred mode of transport is the golf buggy—some rentals even include one in the price.
Head south to Mexico for some sunny fun
Is your passport up to date? Let's hope so, because Mexico is a hotbed of last-minute vacation possibilities for beach lovers. If it's endless activity you're after, pick an apartment in Cancún—with its miles of beaches and island-hopping opportunities, it's the ideal spot for a seaside getaway. As well as the boat trips and nightlife that you might expect in such a well-established destination, you'll also find Mayan ruins to explore, and it even boasts an underwater sculpture museum. With a good range of accommodation on offer, there's every chance you'll be able to pick up a last-minute travel bargain.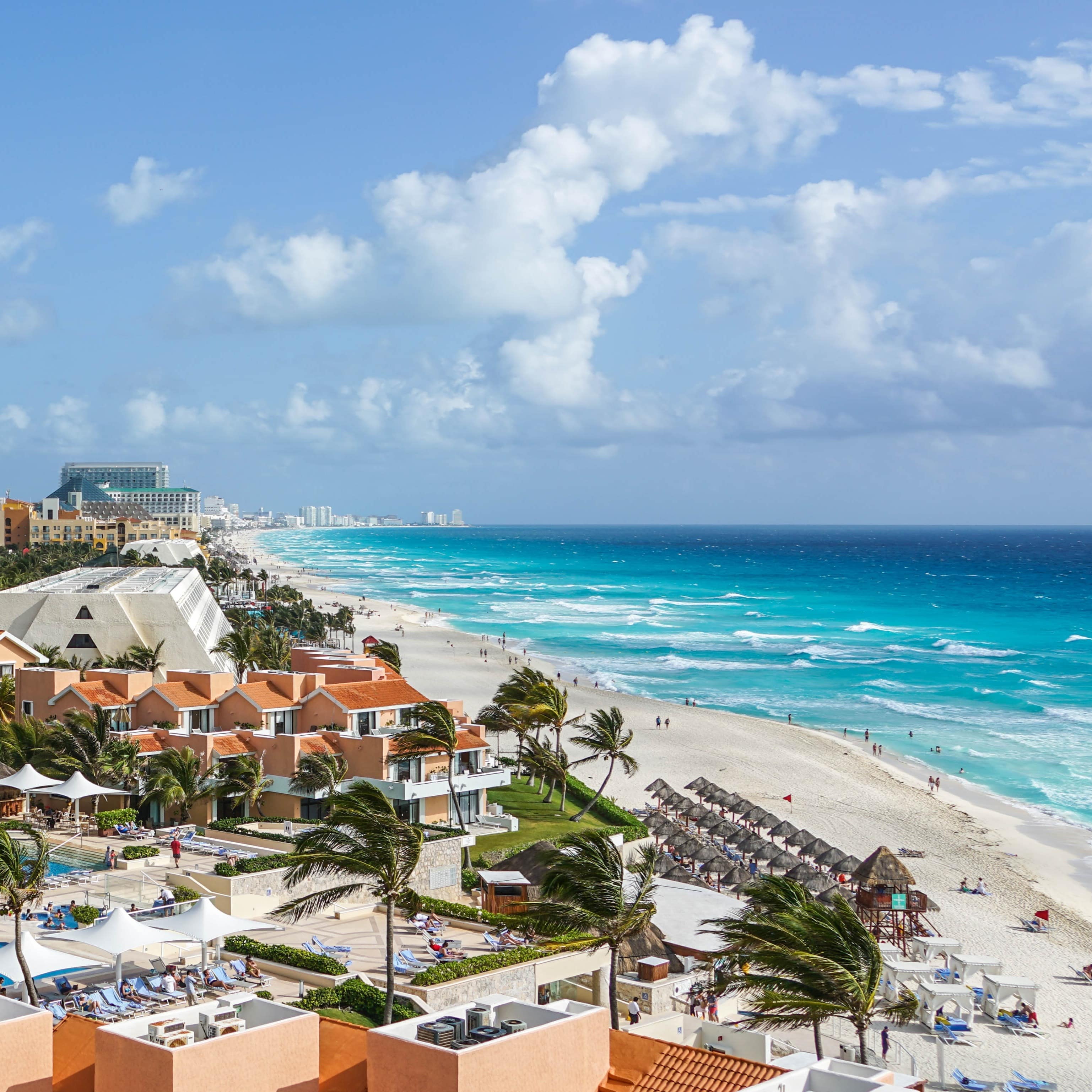 Last minute vacations for families
So the kids are looking at you with wide eyes and asking where you're going to be taking them on vacation this year. Even if you haven't found the time to think about it, don't panic. Stay calm, take a few deep breaths, and pick a last-minute trip to a family-friendly destination. Before you know it, your cherubs will be frolicking happily in an excellent location, and you'll be basking in good-parent points. The best part is they'll never have to know that you got a last-minute bargain.
Head for the hills with a vacation rental in Pigeon Forge, TN
Right on the doorstep of the Great Smoky Mountains National Park lies a great destination for vacationing families. Head for Pigeon Forge and, along with stunning vistas and mountain trails, you'll find the legendary Dollywood theme park, as well as a water park, family-friendly dinner shows, and even a museum dedicated to the poor old Titanic. Get your money's worth, and tire them out at no extra cost, by picking a condo with a shared pool. Or, if you're feeling adventurous, you could head out of town and bag yourself a nearby log cabin with mountain views.
Viva Las Vegas for last minute family vacations
If it's city life you're after, with its panoply of accommodation options, Las Vegas is a good bet for a last-minute family vacation. You won't need to glue false beards on the little ones and sneak them into casinos to keep them busy because the city and surrounding area is bursting with family-friendly activities, from amusement parks to circuses. A trip to Vegas needn't only be about the bright lights; within easy reach you'll find the Grand Canyon and Hoover Dam, as well as plenty of walking trails in the desert and mountains. Book an apartment or a house, and have a vacation to remember at a price that won't bring you out in hives.
---
Find inspiration for a last-minute family vacation with our kid-friendly destination guides