Fun things for couples to do on city and beach vacations
Whether you're looking for the dynamism of a big city or the relaxed nature of a beach escape, there are plenty of exciting destinations where you and your partner can have an unforgettable time. From a craft beer-loving city in the sky to a music mecca, a classic American escape to an island eden, there's a vast array of options that are sure to satisfy however you and your SO want to unwind, have some fun, and fan the flames of romance.
Whether you're a city mouse or a country mouse, it's always fun to set out for an adventure in a big city. With vibrant dining scenes and nightlife, eclectic arts and culture, and unique history, these urban centers boast fun and entertainment at virtually every turn. From a mile-high mountain metropolis and a vibrant city oozing with southern charm to a sophisticated northern capital, there's no shortage of options for a fun couples' vacation. And with the abundance of great vacation home rentals, finding a comfortable place to stay is no problem.
Fun things to do in Denver
Set against the backdrop of the Rocky Mountains, Denver, Colorado's "Mile High City," combines festive dining and nightlife with thriving culture and stunning natural beauty. For a spot of culture, head over to the Art District on Santa Fe, which features a dense concentration of galleries, studios, theaters, and public art. If live music is your thing, catch a concert at the Red Rocks Amphitheatre. The revitalized LoDo neighborhood, as well as Denver Central Market and Stanley Market, are the spots to hit for a bite. And with well over 100 breweries to choose from—and the Great American Beer Festival every fall—lovers of suds are spoiled for choice. Booking a vacation rental with a deck ensures getting the most of those remarkable views.
Top spots for fun in Nashville
Nashville, Tennessee's capital, blends a unique performing arts tradition, American history, and a thriving contemporary culture. Without a doubt, Nashville's biggest draw is its country music scene; it's not nicknamed Music City for nothing. Home to the famed Ryman Auditorium, known as the "Mother Church of Country Music," as well as the Grand Ole Opry and the Country Music Hall of Fame and Museum, Nashville's the mecca for country music lovers. History buffs should visit the Tennessee State Museum and The Hermitage, the former home of President Andrew Jackson. When hunger strikes, head over to East Nashville, a developing hub of restaurants and bars. Book a vacation rental with a full kitchen and whip up a tasty meal from your haul at the Nashville Farmers' Market.
Fun things to do in Montreal
Canada is a land of wonder, and Montreal is among its most cosmopolitan cities. Montreal has made the best of its multicultural heritage, adding Italian, Irish, Lebanese, and Jewish influences to its French and English background to create a culture entirely its own. That lineage is especially evident in the city's food scene. Expect more than just poutine—from delis to pizzerias, bakeries to falafel joints, Montreal has it all. The city is also home to great museums, like the Montreal Museum of Fine Arts, as well as quaint historic districts like Old Montreal, an area dating back to the city's founding in 1642. Vacation rentals in the heart of the city, some with fireplaces or rooftop terraces, will put you close to many attractions.
If you and your better half are in need of some sun, sand, and relaxation, there are plenty of great spots by the water to meet your needs. You could have plenty of fun on miles of sandy beaches and in clear blue water close to the coast. But don't sleep on the local culture, which could serve up some exciting surprises. Whether you're looking for a quintessential experience of Americana, a Polynesian paradise, or a pristine island refuge, unforgettable beach vacations are available year round.
Fun things to do on Cape Cod
Jutting out into the Atlantic Ocean off the coast of Massachusetts is Cape Cod, where you'll find numerous opportunities for recreation, relaxation, and exploration. Head out toward Chatham, at the elbow of the Cape, with its stunning houses, charming shops, and picturesque 19th-century lighthouse, or visit its sister beacon up the coast at Nauset Beach. If lounging on the beach is what you're after, the Cape Cod National Seashore has miles of sand for your enjoyment, along with lengthy bike paths for a leisurely ride. Provincetown, at the extreme tip of the Cape, boasts top-notch whalewatching and an excellent art museum. Be sure to book a cottage rental with classic clapboard siding and a grill for enjoying long summer nights.
Top spots for fun on Maui
Hawaii is synonymous with beach vacations, and Maui, its 2nd-largest island, is a can't-miss destination if you love aquatic sports and exploring the wonders of nature. The island's golden beaches are perfect for working on your tan, while the deep blue waters host a variety of watersports. Kanaha Beach Park is a top destination for windsurfing, kitesurfing, and kiteboarding, while surfers should head over to Ho'okipa Beach, and snorkeling and swimming is popular around the island. On Maui's eastern side, visitors can travel to the summit of the dormant volcano Haleakala, and also take a scenic trip through tropical rainforests and past waterfalls along the Hana Highway. Choose a vacation rental right on the beach for walk-on access to Maui's warm and inviting sands.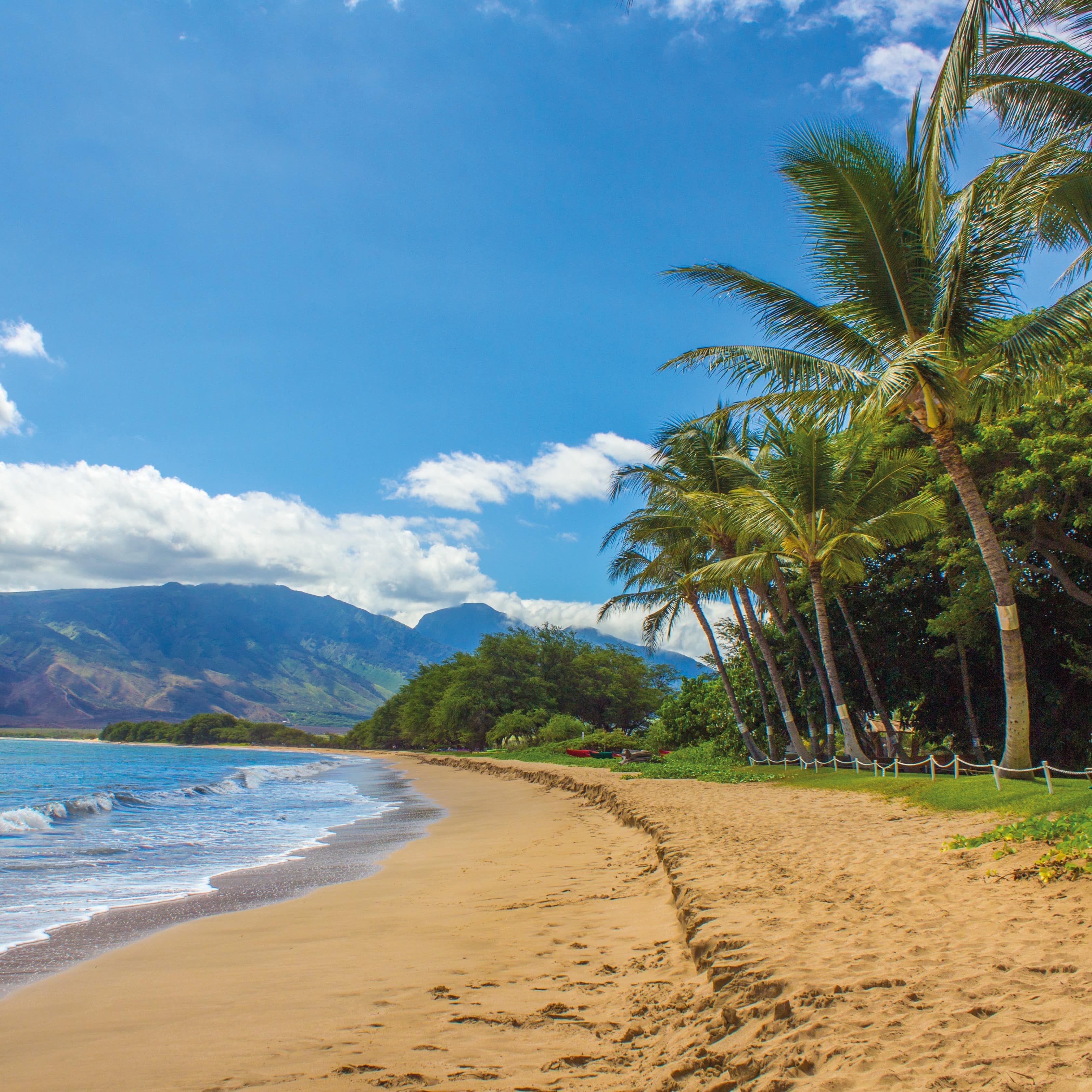 Fun things to do in Aruba
With warm temperatures and sunny skies all year round, Aruba is a fantastic destination for a beach vacation whenever the mood should strike. Forming part of the ABC Islands, Aruba's white-sand beaches and turquoise waters are picture-perfect. On the northwest coast, Palm Beach and Eagle Beach are popular locations for sailing, snorkeling, scuba diving, and kitesurfing, while Arashi Beach is famed for its towering California Lighthouse. Oranjestad, Aruba's capital, is worth a visit for its Dutch Colonial architecture and the historic Fort Zoutman. Inland, you'll find scenic hilltop vistas, calm natural pools, and indigenous Arawak cave paintings within Arikok National Park. Book a vacation rental with a private pool and continue to have fun in the water long after the sun has gone down.