The best romantic weekend getaways in the US and beyond
The most difficult part of planning a weekend away with your partner might simply be deciding where to go. There are so many destinations across the USA that provide appealing settings for some quality time together, whether you're looking for non-stop nightlife, foodie adventures, or world-famous landmarks. You also have plenty of choices for quick romantic vacations either north or south of the border, from ski trips in Canada to sun-kissed beach getaways in Central America. No matter which destination you settle on, you can choose from a broad range of vacation rentals ready to welcome you for the weekend.
US destinations for weekend getaways for couples
Just as there's no shortage of romantic destinations in the US for a weekend trip with your sweetie, there's also a wide spectrum of vacation rentals to call home for a couple of days. You might stay in a charming carriage house on a getaway to New Orleans, or book a brownstone apartment for rent as your weekend base in New York City.
Lively romantic trips to New Orleans
Though it's most famous for Mardi Gras, New Orleans is a vibrant city all year long, making for a great romantic weekend getaway for couples who love going to gigs and parties together. The Big Easy is the birthplace of jazz, but you'll find all kinds of live music here, including reggae, rock, and blues. Beloved Frenchmen Street in the bohemian Marigny neighborhood features a row of bars and music venues, as does Bourbon Street, a nightlife hotspot in the heart of the historic French Quarter. Should you find yourself craving some peace and quiet in between all the bar-hopping, take refuge in the 1,300-acre City Park, where you can stroll or sit with your sweetheart away from the city noise.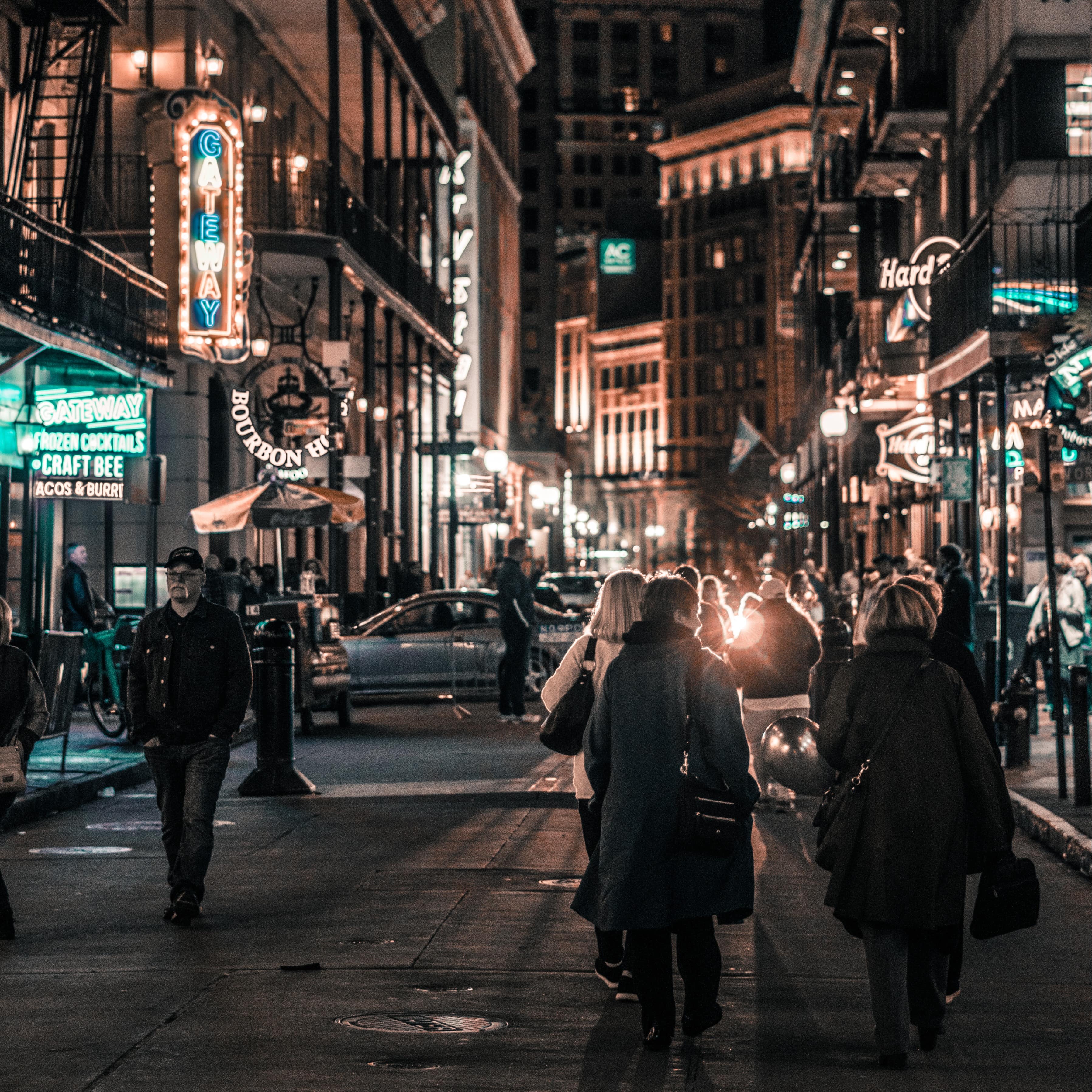 Portland offers relaxed getaways for couples
If you're eyeing a romantic weekend getaway that's also filled with R&R, consider a trip to Portland. Although it's the largest city in Oregon, its friendly, laidback atmosphere makes it feel like a supersized small town. Foodies and beer or coffee connoisseurs will delight in the plethora of coffee shops, microbreweries, and food carts, which serve up a classic Portland experience along with opportunities to spend quality time with your partner. For a dose of nature, there's sprawling Washington Park and its beautiful, serene gardens, while the vibrant Pearl District is home to lots of shops and boutiques, as well as restaurants and bars housed in converted warehouses.
Spend a weekend with your sweetie in NYC
It's never a bad idea to plan a couples trip to New York City for the weekend—there's always something new and exciting to see, do, and experience in this effervescent city, even if you've been here many times. If you want an action-packed visit, there are more than enough attractions for a weekend of sightseeing, from the iconic Statue of Liberty and Empire State Building to off-the-beaten-track options like Socrates Sculpture Park and Green-Wood Cemetery, plus a dizzying array of bars and nightlife venues. Alternatively, go at a slower pace with leisurely brunches, walks in Central Park or along the High Line, and a search for secret gardens sitting atop the glittering skyscrapers.
Great spots for romantic weekend getaways outside the US
Weekend getaways for couples don't have to be confined within the country. Hop on a plane bound for Puerto Vallarta, where you can stay in a waterfront vacation rental with pool access and views of the bay, or whisk your partner away to Whistler and bed down in a ski-in/ski-out condo for maximum time on the slopes.
Whistler is best known for Whistler Blackcomb, which ranks among the largest ski resorts in North America, so it's a great choice for a quick ski trip with your significant other. Winter activities include heli-skiing, snowshoeing, and dogsledding. The extensive range of après venues provides plenty of ways to cap off the day, whether you're looking to dance the night away or retreat into your own little bubble next to a cozy fireplace. Whistler isn't just for winter, though—it's great for romantic weekend getaways all year round. You can go on a scenic morning run or bike ride along the Valley Trail, get pampered at a spa, then enjoy an intimate dinner in a restaurant with stunning mountain views.
Book a getaway for 2 to Belize
A destination in Central America that's set on the Caribbean Sea, Belize offers diverse experiences for a truly memorable and adventure-filled weekend getaway for couples. The Great Blue Hole, the largest sinkhole on the planet, is an enticing draw for divers, while the Belize Barrier Reef, the world's second largest coral reef system after the Great Barrier Reef in Australia, is an incredible location for snorkeling. There's also a wide array of ancient Mayan ruins, some of which offer stunning panoramas of the surrounding jungle; the hike to these ruins also provide opportunities to spot various birds and wildlife. Don't miss a visit to Caye Caulkner for shopping, dining, and drinking at the establishments near the Split.
Quick romantic vacations in Puerto Vallarta, Mexico
The Mexican resort town of Puerto Vallarta provides an oceanfront backdrop for romantic interludes involving sunny beaches, artsy neighborhoods, and vibrant nightlife. When you're not reclining on the golden sands and working on your tan, you can head for the scenic El Malecon promenade, where you can watch the sunset, get snacks from the many street vendors, and catch free performances at the Los Arcos Amphitheater. The Zona Romantica, also known as the Old Town, features lively Los Muertos, Puerto Vallarta's most popular beach, as well as a string of fantastic restaurants for your dinner dates. Other things to do in Puerto Vallarta include hiking, mountain biking, whale watching, and tequila tasting.