Get hyped for your next mini break with these 3 day vacation ideas
We often plan mini getaways when we can't spare the time for a lengthier vacation, but a short break needn't feel like a compromise. Make sure your next one is all killer, no filler by focusing on your favorite way to enjoy downtime—whether that be soaking up the sights of an iconic city, partying 'til sunrise, hiking through a blissfully unspoilt national park, or lounging by the ocean with a stack of books. If you're feeling overwhelmed by choice, consider one of these perennially popular mini vacation ideas.
New England's only national park is a short drive from either Bangor International Airport or Hancock County Airport, so it's a great choice for time-pressed nature enthusiasts. Situated on the idyllic Mount Desert Island, Acadia National Park features rugged granite peaks, fragrant spruce-fir forests, and remote pebble beaches. It's home to all manner of enchanting creatures, from darting deer to majestic bald eagles and peregrine falcons. You'll find a wealth of enticing vacation homes in the beguiling nearby town of Bar Harbor, ranging from rustic getaway cabins to luxurious lakefront cottage rentals with private docks and sprawling gardens.
Explore the great outdoors on a Vancouver mini break
Vancouver may be one of Canada's most vibrant urban destinations, but it's also a haven for lovers of the great outdoors. Perched on the British Columbia coast, this cosmopolitan city offers quick and easy access to serene freshwater lakes, sandy beaches, winding rivers, and the soaring North Shore Mountains. Popular local summer pursuits include hiking, kayaking, and mountain biking, while the winter months are all about snowshoeing and cross-country skiing. For a totally unforgettable experience, head into the jaw-dropping wilderness of Vancouver Island on a bear watching tour, and catch a glimpse of magnificent Grizzlies in their natural habitat. Vancouver vacation rentals range from simple studios to opulent family houses, so you're sure to find your ideal home away from home.
Enjoy a relaxing city break in elegant Charleston
For a genteel alternative to teeming metropolises like New York and Chicago, consider spending your next mini break in charming Charleston, where you can discover the true meaning of Southern hospitality. With its impeccably preserved antebellum architecture, treasure-filled antique stores, tree-lined cobbled streets, and famously friendly people, this city is positively bursting with old-world charm. You'll find an eclectic selection of vacation rentals in the bustling Downtown district, surrounded by picturesque parks, as well as restaurants serving local specialties like succulent seafood boils and lip-smacking South Carolina-style barbecue.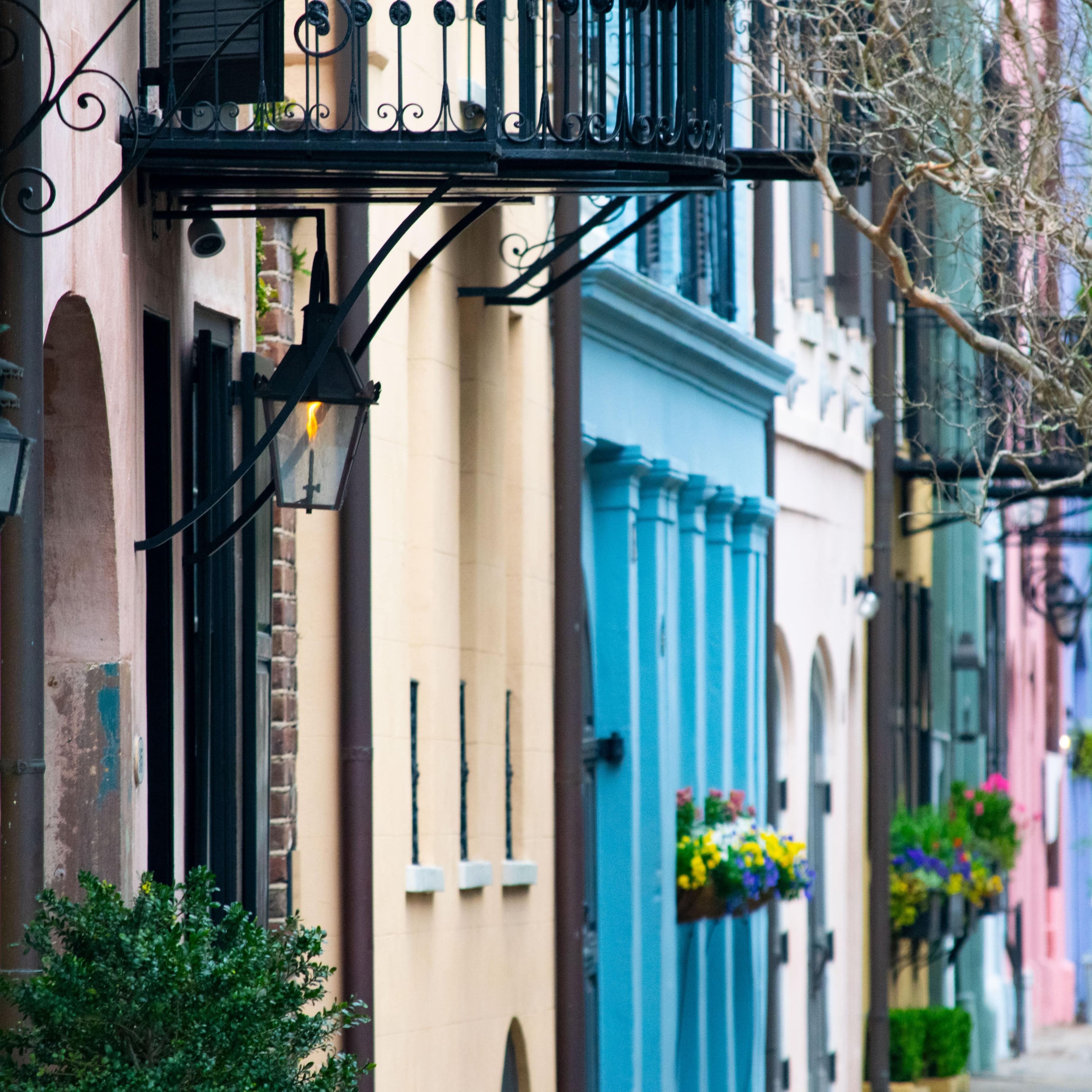 Brace yourself for a high-octane weekend in Las Vegas
If sheer self-indulgence is top of the agenda for your next short getaway, few cities on earth hold a candle to Las Vegas. Situated in Southern Nevada's ruggedly spectacular Mojave Desert, this neon-drenched adult playground caters to every hedonistic urge with its cavernous casinos, buzzing bars, sleek shopping malls, decadent restaurants, and state-of-the-art live entertainment venues. If you want to be in the thick of the action, you'll find luxurious apartments for rent right on the frenetic Las Vegas Strip. Or if you're craving a slightly more sedate pace, there are vacation home rentals on the city's outskirts with private gardens and pools.
A chilled-out short coastal getaway in mesmerizing Monterey
The captivating coastal community of Monterey is a 90-minute flight from Los Angeles, and under 2 hours by car from San Francisco, making it one of California's best-loved spots for a short weekend trip. It has so much more to offer than mere convenience, with enthralling attractions like Cannery Row, an iconic street that's home to tempting restaurants and shops housed in repurposed sardine canning factories. Bring a car and you can explore the Monterey Peninsula's miles of unspoilt coastline, with its secluded beaches, serene clifftops, and oceanfront golf courses. There are lavish mansions for rent in Monterey, ideal for a large family get-together. Or if you're planning an intimate romantic getaway, one of the town's cozy cottage rentals may be a perfect fit.
A quick vacation for beach bums in Playa del Carmen
Less than an hour by car from Cancún International Airport, and easy to navigate by foot, the bustling coastal town of Playa del Carmen is a compelling choice for a quick fix of Mexican sun, sand, and sea. There's a host of picture-postcard beaches to lounge on, from the lively Playa Mamitas to the peaceful Xpu-Ha. The town is packed with enticing eateries—take your pick from seafront street carts serving fiery seafood tacos, or upscale grills where you can feast on succulent steaks or decadent Wagyu beef burgers. Some of the most popular local villa rentals boast palm tree-shaded gardens, shimmering pools, and ocean views.