Vacation rentals in Napa and Sonoma for a girls trip
California's Wine Country is one of the most relaxing destinations in the US, especially for lovers of great food, fantastic wine and beautiful views. Behind Disneyland, Napa and Sonoma are the second most visited attractions in California.
Renting a vacation home in Wine Country gives travelers the benefit of more bedrooms, increasing the trip's affordability for everyone by splitting costs. In addition to more space and privacy, vacation rentals in Napa and Sonoma are equipped with amenities that make life easier for travelers, such as kitchens, barbeque grills, private pools and washers/dryers.
If the "Wine Country" movie on Netflix inspired you to plan your next girls trip, here are six homes to visit in Napa and Sonoma.
Historic Wine Country Hacienda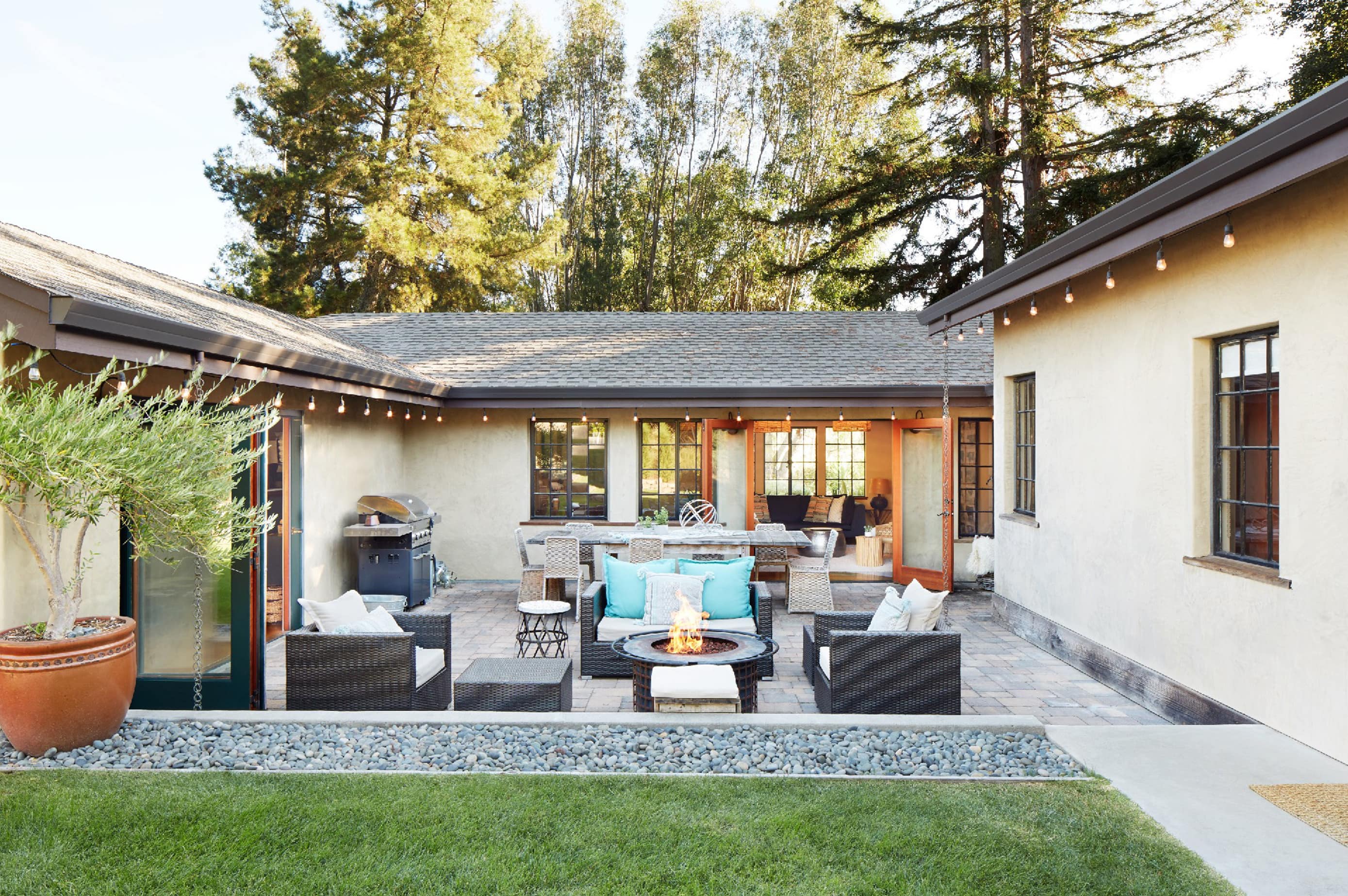 This 4-bedroom modern hacienda is a great place to relax and entertain in Sonoma's historic Wine Country. Combining the best of today's indoor and outdoor living styles, Neo Hacienda features a fire pit, gas barbeque, swimming pool, guest house and outdoor redwood shower. Whether you're cooking meals in the spacious kitchen or gathering by the fire pit at night, this home offers the perfect chance to connect with close friends.
Spacious Glen Ellen Retreat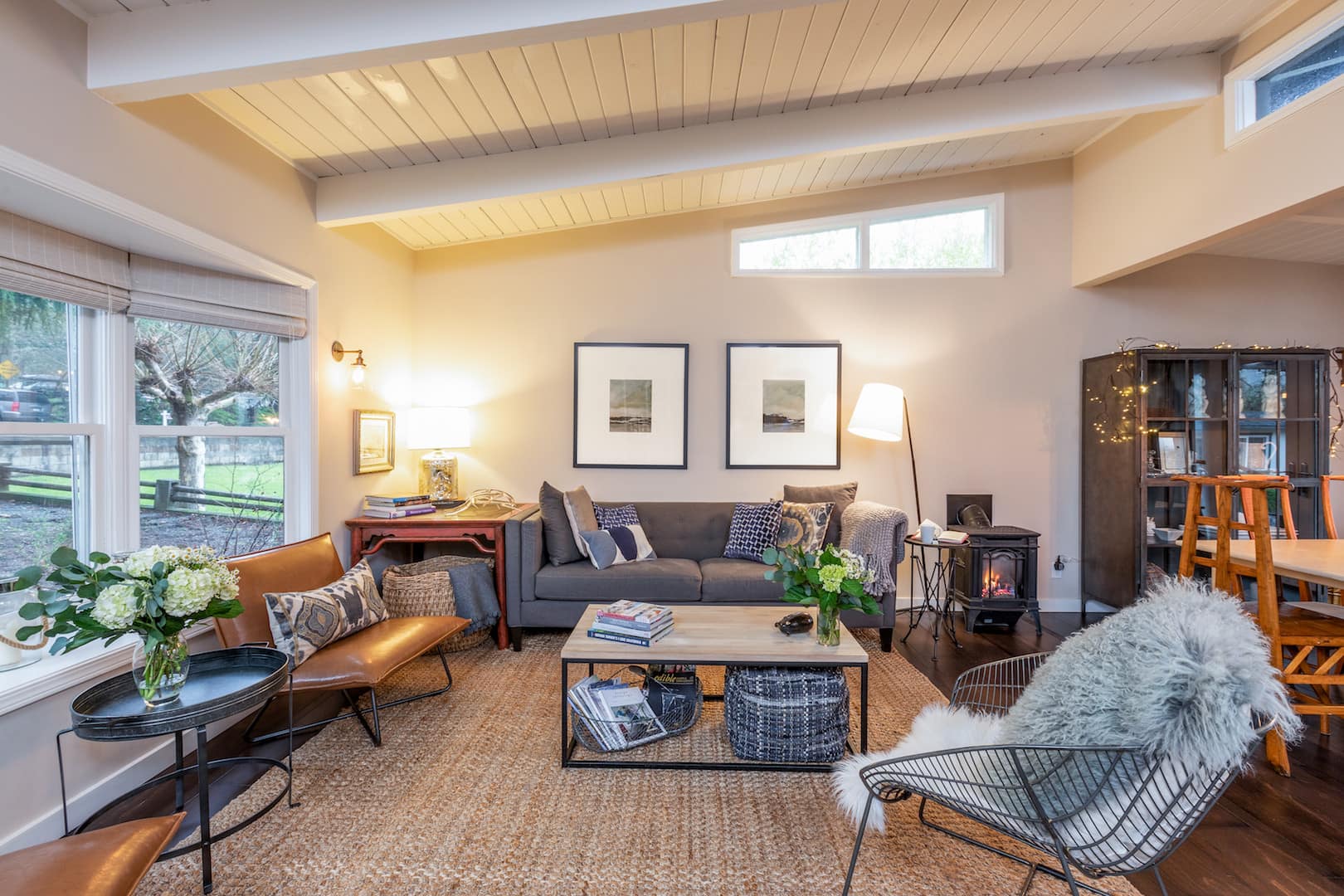 This Sonoma Wine Country retreat in the heart of Glen Ellen is walkable to wineries and just 15 minutes from the heart of downtown. Situated on a spacious lot, this newly renovated home has the ability to sleep up to six of your closest girlfriends. The outdoor patio features an oversized deck and gourmet barbecue, perfect for unwinding after a day of visiting wineries.
Stay in this newly renovated home
4-Bedroom Resort-Style Getaway
Experience the laid-back California lifestyle in this renovated 4-bedroom home. This resort-style getaway features a heated pool and waterslide as well as an outdoor kitchen and fire pit. The prime location in Napa is easy access to downtown, nearby parks and wineries.
Luxe Home in Napa Valley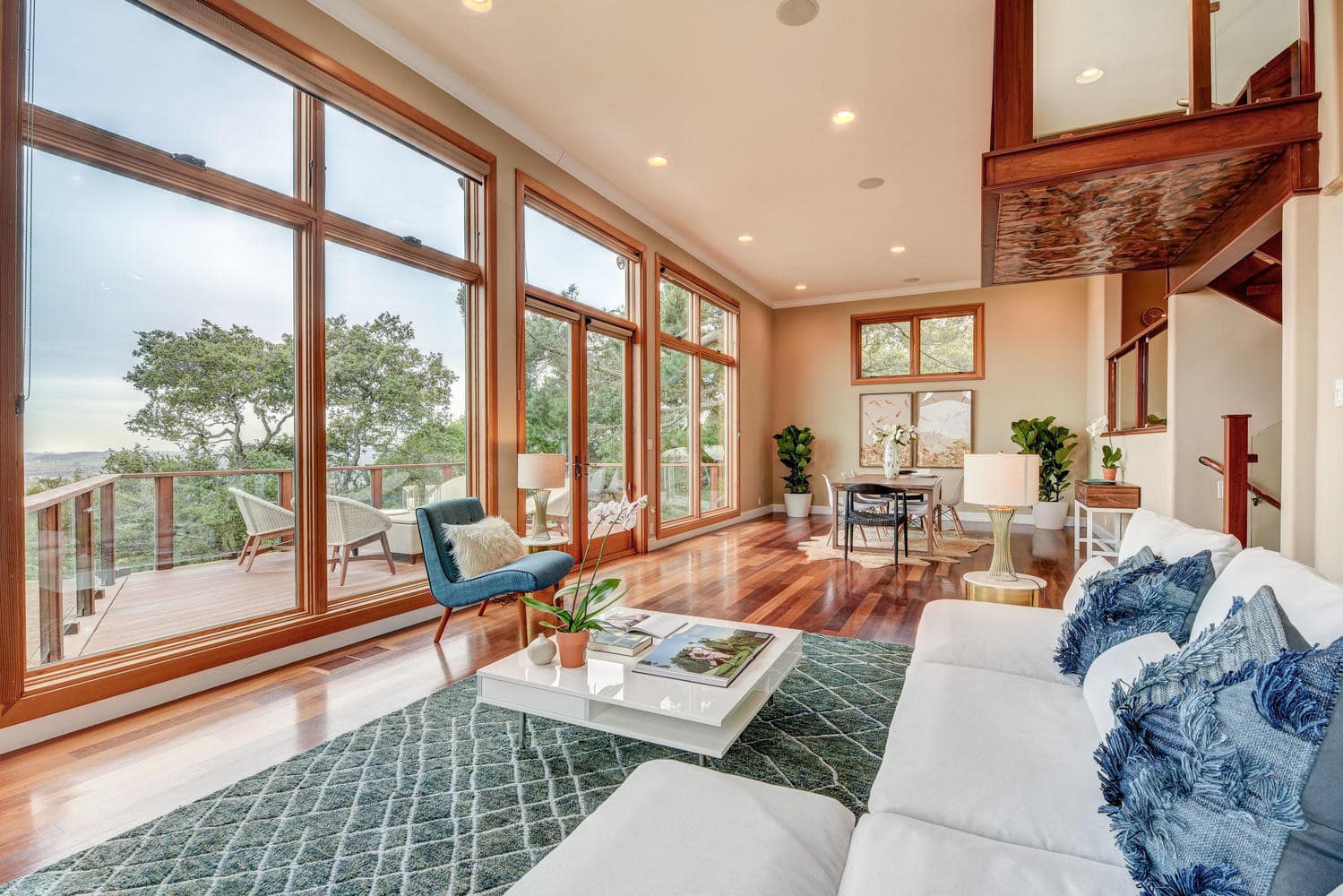 Nestled in the trees, this luxurious 4-bedroom home boasts one of the best views in Napa. The convenient location is just minutes to nearby wineries and the Napa River. The bonus room features a card table, large flat-screen TV and ample seating for a group of friends. This home sleeps up to eight, making it perfect for a lavish girls trip.
3-Bedroom Private Vineyard Estate
Set amidst a private vineyard property on over seven acres, this 3-bedroom home offers privacy, serenity and all the comforts of a wine-country getaway. Previous guests rave about the hot tub, pool and fire pit. Even better, this home has a record player and a trunk full of old albums for a karaoke night with your girlfriends.
Rent this Sonoma vineyard estate
Modern Farmhouse in Sonoma Valley
Located in one of the most coveted corners in Sonoma Valley, this 3-bedroom modern farmhouse is the prime spot for your next girls trip. The gourmet kitchen with countertop seating opens up to the living and dining room, providing the perfect backdrop for interactive entertaining and spending time with friends. Other features of this home include a wraparound front porch, pristine 6-person hot tub, Bocce Ball court and a breezy hammock under the trees.