Guide to vacation rentals on Amelia Island
The northernmost of Florida's beautiful barrier islands, Amelia Island has long been a beloved vacation home destination on the Atlantic Coast. Home to the communities of Fernandina Beach, American Beach, and Amelia City, it's an island that's known as much for its natural beauty as it is for its remarkable history. But there's more to discover – and Amelia Island rentals put you on the doorstep of it all. Whether you're enjoying a family break, a group getaway, or a few stolen moments with the other half, they're the perfect place to call home.
If you're wondering what Amelia Island rentals are like, wonder no more. There's a quick guide to the island's rental homes coming up. From picture-perfect homes to pet-friendly pads, there are loads to choose from.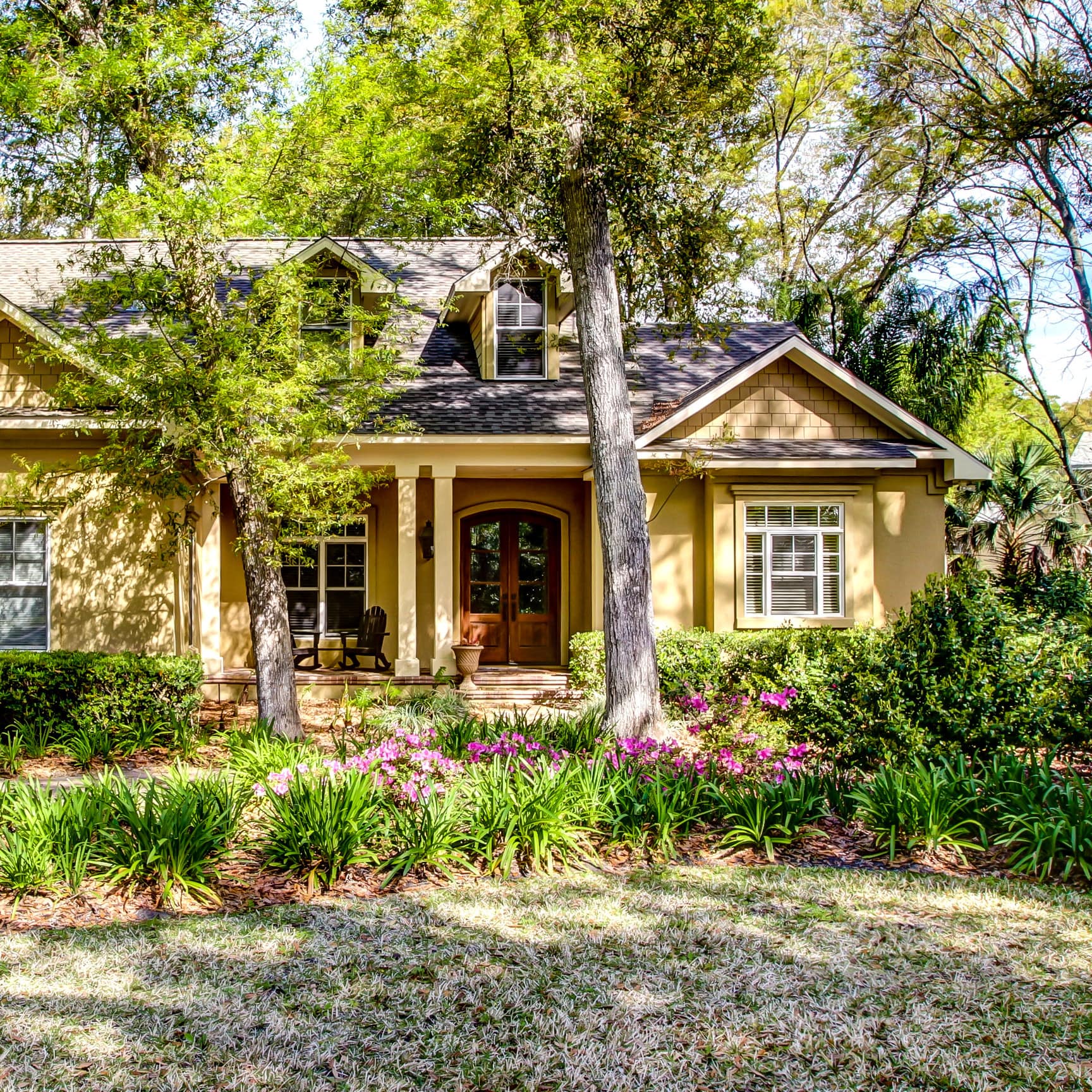 Amelia Island home rentals
The most sought after of the island's resort rentals, Amelia Island rentals sit amid the lush 1,350-acre Omni resort in the island's south. The resort's history goes all the way back to the early 70s, though it's now best known for its sparkling pools, championship golf, and luxurious spa. The beach-front condos and villas for rent here tend to have the wow factor, often coming complete with a medley of modern conveniences and dazzling ocean views.
Scores of families enjoy the delights of Amelia Island each year, so there's little wonder that the place is packed with great vacation house rentals. Amelia Island has its own share of vacation houses, though it's by no means the only spot to make memories on the island. Fernandina Beach is also a firm favorite with visitors, the rental homes here often boasting private pools and direct beach access.
Pet-friendly vacation rentals on Amelia Island
Year-round access to the beach for four-legged friends means that it's always a great time to check out pet-friendly rentals on Amelia Island. And it's not just rentals where pooch is welcome – the island's pet-friendly vibe extends to dog-friendly restaurants and pubs, as well as regular pet-friendly sightseeing cruises on the Amelia River. Pups with energy to spare can burn it off in the pools and agility areas of the Amelia Island Dog Park.
Planning your visit to Amelia Island
Now you have a better idea of what the island's rentals are like, let's look at the best time to stay. Also coming up are top tips to help budget travelers find cheap Amelia Island vacation rentals.
Best time to visit Amelia Island
Summer is regarded as "the season" to stay in Amelia Island. With highs in the 90s, it's not too tricky to understand why. It's a lovely time to enjoy the island's beaches and outdoor activities, for sure, but it's not actually the most popular time to visit. That honor goes to the ever-so-slightly cooler June, though early summer's popularity is matched in March when visitors flock to the vintage vehicle auctions at the annual Amelia Island Concours Week.
Finding cheap Amelia Island rentals
Bargain hunters can start by avoiding the island's busiest times. That legendary car show? Forget about it. The same applies to Shrimp Festival Week in early May and, of course, July 4th holiday week. You might get lucky and find last-minute deals on Amelia Island beach rentals, though the choice of homes can be much smaller than if you'd nailed things down in advance. The most affordable rates pop up after New Year festivities are done and dusted.
Amelia Island attractions and activities
There's a ton of great things to see and do on Amelia Island, so there's every reason to grab your family and friends and head to the Florida coast. Here are just a few of the ways to make memories once you arrive.
Beach days on Amelia Island
Amelia Island's white-sand beaches may tempt you to settle in and do very little, but there are plenty of activities to fill your days too. Hunting for shells and shark teeth will keep the kids happy and several local companies offer the chance to enjoy horseback riding on the beach. Sunrises and sunsets are spectacular throughout the year, though a stay here in the spring or summer may throw up a rare opportunity to glimpse teeny-tiny turtle hatchlings as they dash to the ocean.
History of all flavors on Amelia Island
From a historic lighthouse to one of America's first vacation resorts for African-Americans to a string of flag-raising colonial powers, there's a bundle of history to discover in Amelia Island. Historic Downtown Fernandina Beach is a great place to start, as it's home to the Amelia Island Museum of History – not to mention the annual Victorian-inspired Dickens on Centre festival that sees downtown transform into a classic English village.
With around 100 different restaurants serving up everything from French crepes to Spanish tapas, Amelia Island is not short on opportunities to indulge. There's the Isle of 8 Flags Shrimp Festival, of course, though foodies might also take advantage of January's cheaper rental rates to enjoy the bounty of affordable treats at Amelia Island Restaurant Week. A splash of local vodka from the Marlin and Barrel Distillery makes for a delicious nightcap.