Cape Coral rentals – a guide to booking
Cape Coral rentals are all about getting on down to some of the most celebrated sand stretches in the Sunshine State. There are beaches everywhere you look, from Captiva Island's romantic sunset points to water sports-mad Fort Myers Beach. Throw in a web of canals – fringed by charming Cape Coral vacation home rentals – and oodles of golf courses with luxurious villas next door, and you start to see why this one's such a favorite.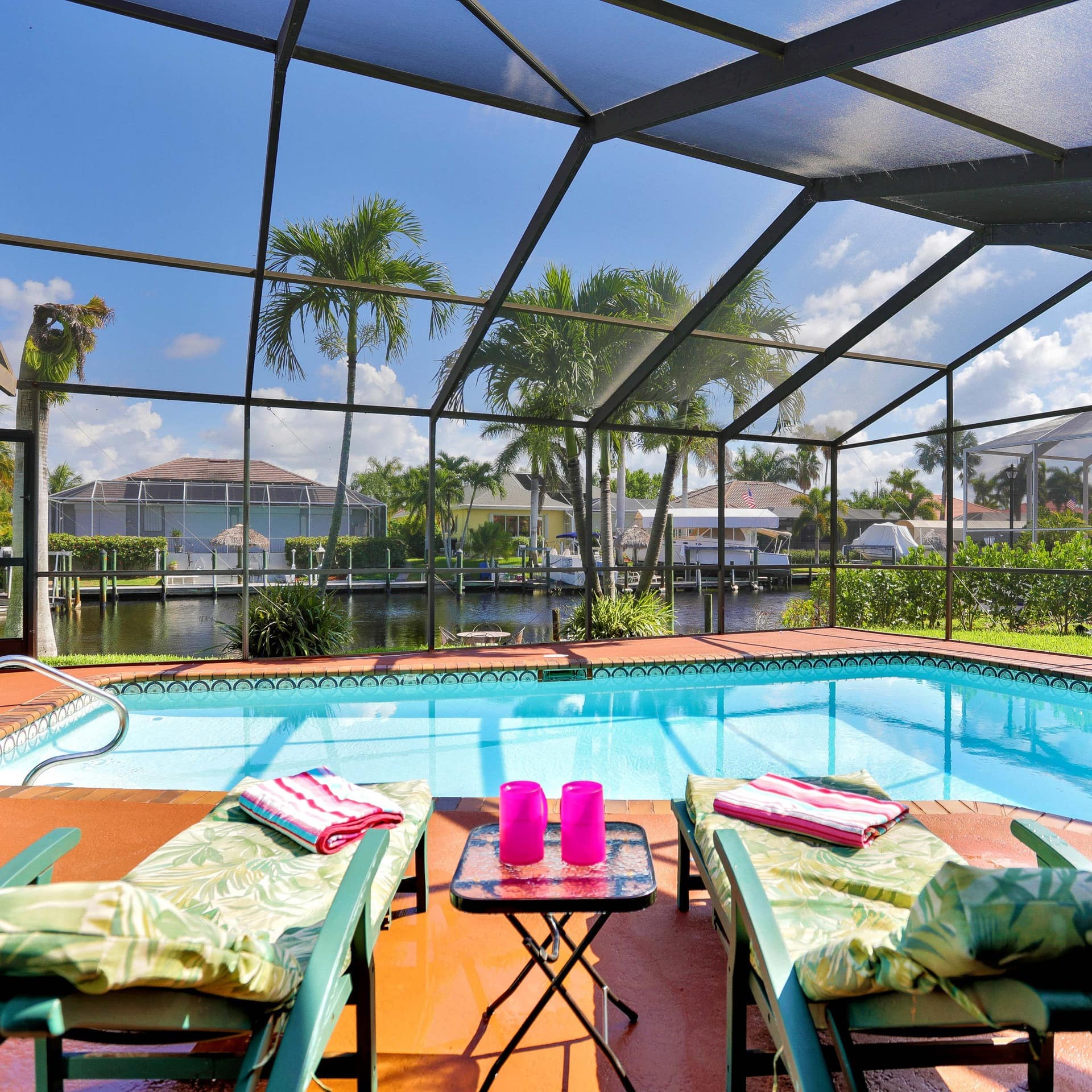 If you're not sure what the vacation rentals in Cape Coral, FL, are like exactly, then read on. The pointers below offer just a glimpse at the sort of places you'll come by as you search for a home away from home in this tropical corner of the South.
Cape Coral isn't hailed as one of the country's sailing havens for nothing. There are chic yacht clubs and down-to-earth sports fishers in these parts, with sleek charter boats or expeditions to the wiggling canals to catch whatever you may find on the menu. It's also possible to snag a house that sits right by the water's edge, perhaps even with its own mooring and jetty.
Pet-friendly Cape Coral rentals
You might not be able to hit the glimmering Gulf Coast beaches on Captiva Island and Sanibel with Fido in tow, but that doesn't mean it's not worth bringing the tail wager along to Cape Coral. With so many pet-friendly villas and condos in the area, it would be a shame not to unleash the critter at the Wagging Tails Dog Park or the K9 Corral Dog Park on Estero for a stick chase or two.
Things can get balmy in this corner of Florida, which is why it's good to choose one of the Cape Coral vacation home rentals that has somewhere to cool off. There are loads, whether it's shared pool in a condo complex or a swimming pool that can fit the whole troop in your very own back garden.
The various types of Cape Coral vacation home rentals In-content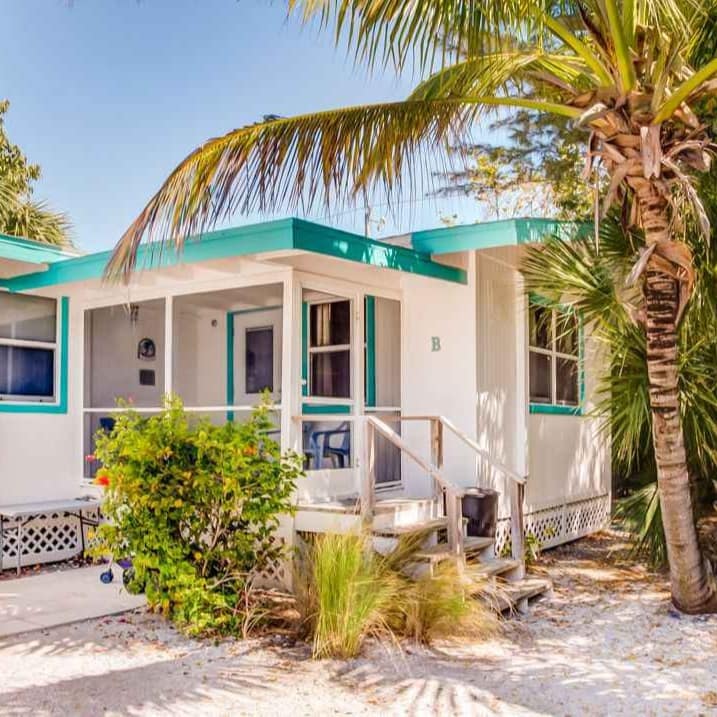 Get to know the range of Cape Coral rentals out there by checking the examples below. This isn't just the land of the family villa with swimming pool and covered BBQ grill attached – although there's an ample amount of those. This is also a place to discover compact and romantic cottages, duplexes, and even boat charters.
Multi-bedroom villas with large living rooms and self-catering kitchens are probably the most common type of vacation rentals in Cape Coral, FL. From coast to town center, there are countless options to pick. Most have grassy gardens overlooking the rivers, big driveways, and – of course – that all-important covered swimming pool in the backyard.
You might need to stray away from the wiggling waterways and golf courses of Cape Coral proper to get to the most romantic types of accommodation in the area. Sanibel Island is perfect, though. There, you can settle in timber-built shacks with Caribbean vibes and cabbage palms overhead there. Many of them are even placed right on the shimmering sands.
The duplex is a popular sort of vacation rental in the beach towns and suburbs of Cape Coral. It's very much a condo, only set over two levels for a homier feel. Downstairs, you can open the French doors onto gardens where palm fronds bristle in the breeze. Upstairs, you can snuggle up and put the TV on to escape the world.
Here's a Cape Coral vacation rental that means something totally different. Skipping big villas and fitted kitchens, skipping swimming pools, skipping dry land altogether, a luxury yacht could be your chance to really explore the barrier islands and mangroves of south-west Florida. Charter your boat and before you know it, you'll be raising a glass of wine on deck, sunning yourself as the Gulf rolls by, and sleeping to the rhythm of the ocean.
Scoring bargain deals on Cape Coral rentals In-content
The couple of tips below should help you cut the price of a Cape Coral home for that upcoming vacay, leaving more in the travel fund for dolphin-watching tours, scuba expeditions, or the hottest new beachwear – that bit's up to you.
Book as early as you can for Christmas
The middle of winter is one of the most popular times in the calendar for Cape Coral. Snowbirds come down from the north on the quest for high temperatures and sand-filled days. That pushes prices up, especially at the last minute.
Everyone wants to have the shell-strewn edges of Sanibel Island or the bumping beach clubs of Fort Myers Beach right on their doorstep. However, being just inches from where the Gulf of Mexico rolls in usually costs stacks more than picking a Cape Coral rental that's somewhere in the suburbs of the city to the east.