Booking Disney Vacation Club rentals and other villas
Make those dreams come true this year by hopping down to Lake Buena Vista and the fun-loving theme parks of Orlando. For families who pick Disney Vacation Club rentals or vacation rentals near Disney World, the fun doesn't even have to end when you depart the roller coasters and castle spires. This guide reveals destinations that have lettings with enthralling themes and splashing pools, so there won't be a single dull moment after you touch down in the Sunshine State.
Favorite locations to score Disney Vacation Club rentals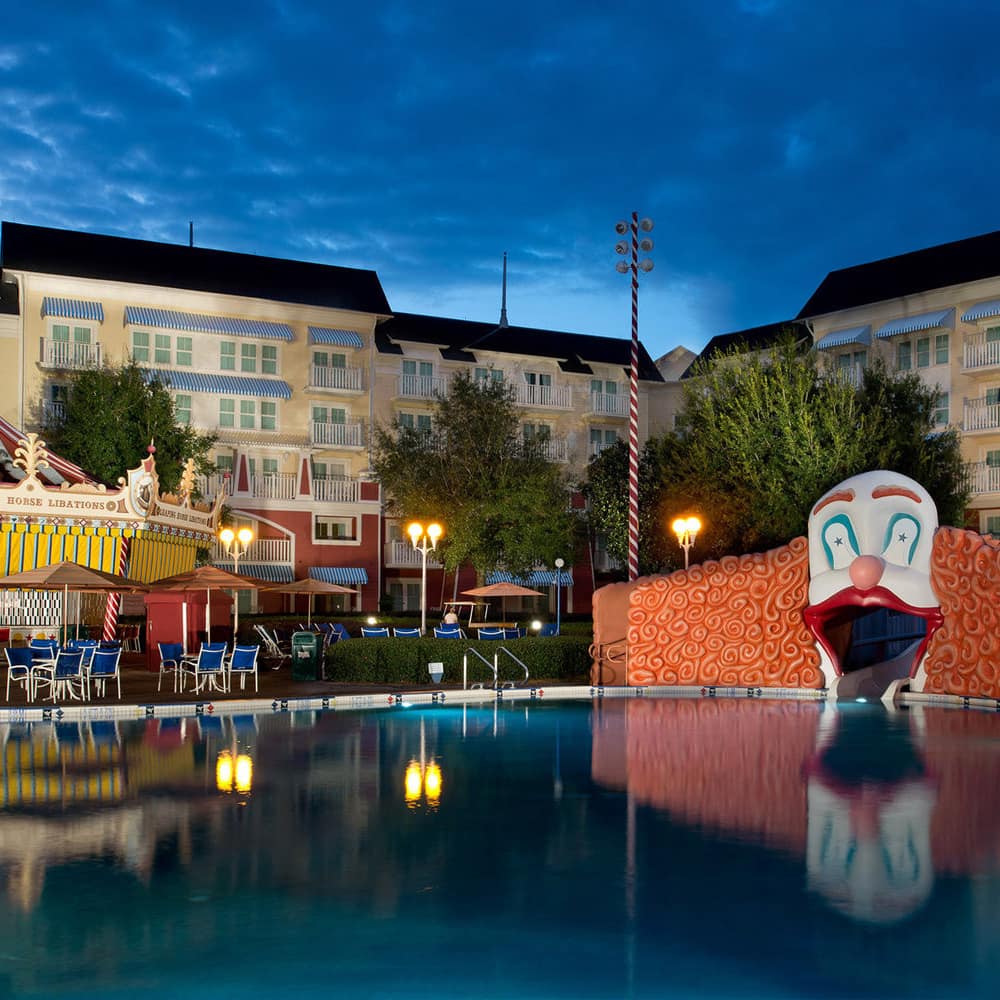 If you want to be closer to the magic of Cinderella's Castle and the lion-roaring Animal Kingdom than you've ever been, a stay in a Disney Vacation Club villa could be what you're looking for. These are the deals that'll have you bedding down under the fairy-tale turrets in designated park areas, and boy are there some enchanting pads to choose from.
The Disney Vacation Club rentals of Saratoga Springs Resort and Spa can transport you back to the heyday of the Victorian era. Inspired by the iconic New Yorker horse-racing resort, the whole complex is a blend of elegant 1800s mansions, pretty boating lakes, and mahogany-laced country clubs. And the lettings? Think slick condos mingling with unusual treehouses by the babbling Sassagoula River.
A shake of the hula skirt and a sizzle of mahi-mahi greets guests at the Polynesian Village Resort. Right on the doorstep of the Magic Kingdom, this one's all about getting into the vibes of the South Pacific. You'll catch palm-wreathed, timber-carved cabins, and dine in spicy surf-turf grill houses each evening.
Taking their cue from Atlantic City circa 1930, the Disney World vacation rentals of BoardWalk Villas are all about good old family fun. Cotton-candy stalls converge on twirling carousels, there are East Coast seafood buffets, and merry-go-round rides. Oh, and Epcot is only a walk away.
The Disney World timeshare rentals at the Animal Kingdom are all about going on safari. You'll forget the orange trees and lakes of central Florida in no time, what with those Kenyan artifacts and Maasai-style carvings adorning the walls. Get ready to share your stay with a few wild critters, too. No, not the kids – gazelles, kudu, ostriches, and flamingos can all be spotted from your bedroom window.
Swap steamy Florida for the pine-scented reaches of the Sierra Nevada by bedding down in the pioneer cabins of the Wilderness Lodge. Looking plucked straight from the high ridges of California, they are surrounded by fir trees and make-believe railroad depots. Don't worry, though – you're more likely to find a sparkling swimming pool than a grizzly bear in these grounds.
Alternative places to find vacation rentals near Disney World
If you're pining after an encounter with Mickey Mouse and Aladdin but aren't convinced about staying inside the vast sprawl of Disney World itself, there are oodles of other spots where you can snag a home in the vicinity. Some of the most popular are listed below…
Colorful, convenient, family-friendly, and often downright luxurious, there are all sorts of condo-style resort complexes fringing the bustling courses of International Drive. That's the main roadway connecting all of the various parks of Lake Buena Vista, so you'll have the eateries of Restaurant Row and the draws of Epcot right next door. Most of the options here also come with a free shuttle bus to whisk you straight to the attractions.
Infuse your jaunt to Florida with a classic bout of sightseeing and shopping by choosing one of the urban lettings in the heart of Orlando. It's around 30 minutes' drive to the north, but you get the added bonus of pretty Lake Eola Park and the boutique shopping of Winter Park on the doorstep, as well as a number of other kid-friendly attractions.
Kissimmee has top family villas
Loads of the most popular vacation rentals near Disney World straddle the highway as it heads out to meet the erstwhile citrus-farming town of Kissimmee to the east. They tend to be upscale villas in gated communities, touting wide driveways for the hire vehicle and big interiors with self-catering kitchens. Oh, and that's not even mentioning the private pool out back.
Even more Disney vacation rentals in Windsor Hills
Windsor Hills sits immediately to the south of the main Disney parks – you can even make out the splashing slides of Blizzard Beach from some of the homes here. It's primarily a hub for deluxe rentals, with plenty of swish condos that have modern interiors and access to on-site pools, spas, and – occasionally – golf courses.