Hottest destinations for Florida rentals
One of the nation's most beloved vacation destinations, Florida has long welcomed families, couples, groups, and singles to enjoy its medley of attractions. It's one of those places with a little something for everyone to love – not least its impressive line-up of vacation rentals. Stylish condos with endless amenities, cute beachfront cottages, and luxury family rentals with private pools – there's no end to the choice of places to stay. But where to find them? If you're in need of a few pointers about where to enjoy a stay in a Florida rental, you'll find oodles of inspiration coming right up.
You only need to think of Florida to imagine fantastical worlds and white-knuckle rides, so let's kick off with a look at Central Florida. If you're heading to the heart of the Sunshine State, there's a good chance you're looking for vacation rentals near Disney. You can find some of the most desirable rentals in Windsor Hills, a family-friendly vacation resort in Kissimmee where amenities include a huge pool and park shuttles. If you're not too worried about doing the parks, there are heaps of alternative spots to find Central Florida vacation rentals – including Winter Haven where close to 50 lakes and their canal connections serve up every excuse to indulge your inner water baby.
Beachfront vacation rentals in Florida
A coastline that stretches for more than 1,300 miles is always going to throw up exciting vacation home destinations – and Florida is no exception. Rapidly growing in popularity is South Walton, an area that many travelers describe simply as 30A – a nod to the scenic highway that runs its length. There's no shortage of communities with beachfront rentals along the 30A, but there's lots to like about Destin. There are the sugar-white sands and gorgeous Emerald Coast waters, and a bundle of activities and attractions too. For the kids, there's Big Kahuna's Water & Adventure Park, and for the grown-ups, the happening Destin Harbor Boardwalk.
If you're going to the beach, why not "really" go to the beach? Florida's parade of islands offers ample reasons to wave goodbye to the mainland for a while. You might start your search up by the coast of Georgia where Amelia Island boasts Victorian architecture and a feel of Old Florida. Rentals come in all flavors in the northernmost of Florida's barrier islands, though few are as desirable as those that pepper the plush Amelia Island farm in the island's south – thanks largely to a line-up of resort features that includes championship golf, swimming pools, and an oh-so-luxurious spa.
For those keen to soak up the best of the Florida sunshine, vacation rentals in the Florida Keys are probably the way to go. Loads of the rentals here will put you right on the beach, although they'll never be more than a short stroll from the sand. In Key Largo, the world-famous Christ of the Abyss statue and the wrecked USS Spiegel Grove put the focus firmly beneath the waves, while Key West is better known for its nightly sunset parties. In between, Marathon is a top pick for animal lovers with its Dolphin Research Center and loggerhead turtle nesting sites at both Sombrero Beach and Coco Plum Beach.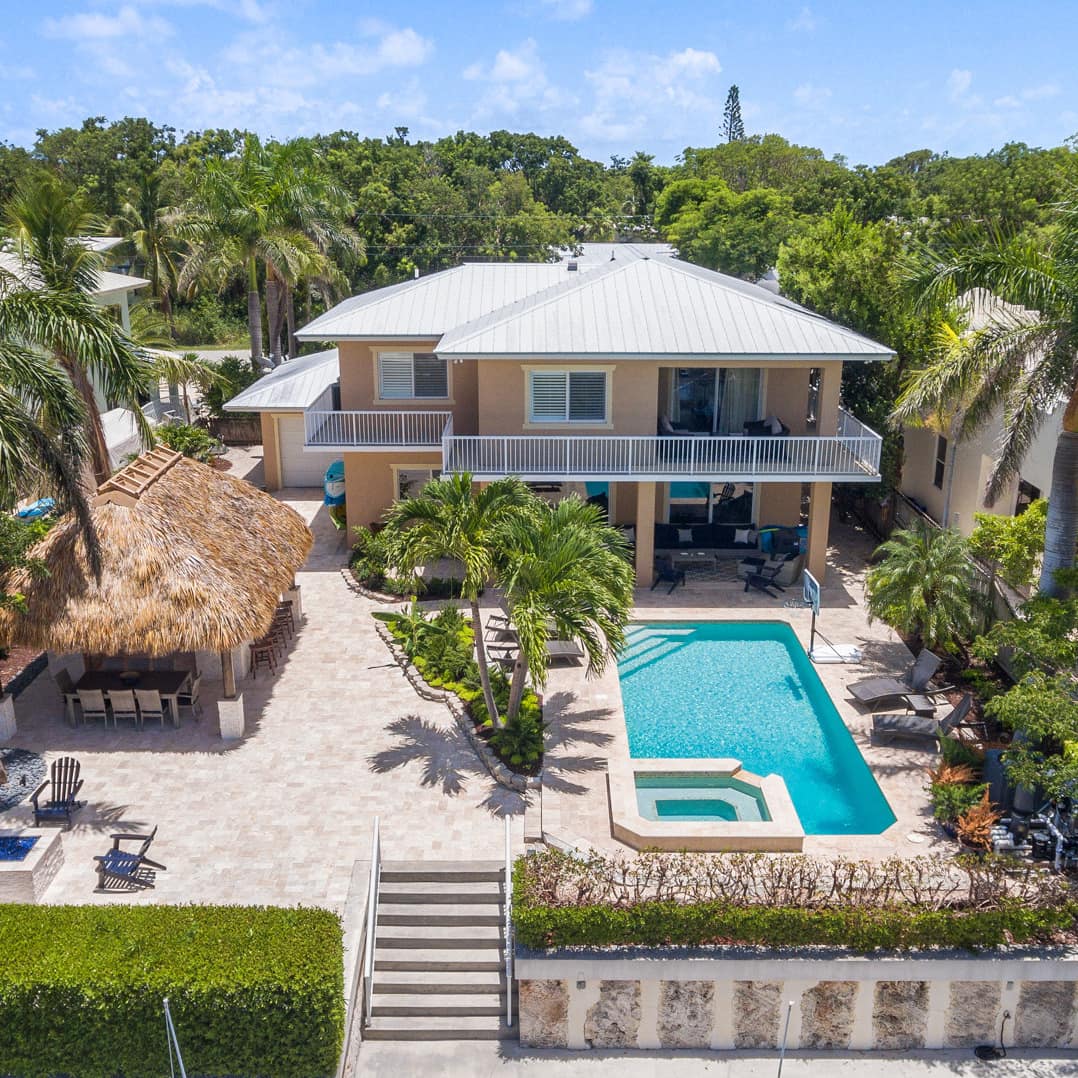 Winter vacation rentals in Florida
Winter sun and Florida don't always go together but there are plenty of places where a generous helping of sunscreen will still be needed. Miami is the obvious choice for winter getaways, the so-called Magic City positively sizzling no matter what the season might be. Culture vultures, style icons, and would-be celebrities will love staying in South Beach rentals, on the doorstep of the city's famed Art Deco district and a medley of designer boutiques and uber-cool hangouts. Those seeking a more laid-back vibe need only head a few miles up the coast to find gorgeous Florida rentals lined up along the North Beach shore.