Getting great Sanibel Island rentals
A cocktail of high-brow living and laid-back vibes, Sanibel Island artfully fuses the tropicana cool of the Caribbean with a dash of upscale Florida. Consequently, Sanibel Island rentals could be yellow-tinted beach shacks with coconut palms in their garden, or grand mansions with sloshing swimming pools. Outside of those, forests of bougainvillea are bounced through by tree frogs, there are pristine sands with shell collections, and amazing snorkeling reefs aplenty. Let's get booking…
The range of Sanibel vacation rentals
There's a vast range of vacation rentals in Sanibel Island, Florida. But surely that's what you'd expect from a getaway destination that channels a touch of chic South Beach and melds it with hints of the come-relax-on-me Florida Keys. Some examples of the sorts of places you can book today are listed below.
Delve into the groves of cabbage palms and coconut trees that cluster by the coral sands of Sanibel and Captiva and you might just discover one of the islands' secluded cottages. Perfect for setting the romance off, they have handsome exteriors of painted wood, lonely porches for sunset watching, and compact interiors where you can enjoy post-beach snuggles together.
Families can all stay under the same roof by zeroing on Sanibel Island house rentals. There are some places that can sleep a whopping 17 or 18 people, and some oversized mansions that have upwards of eight individual bedrooms. Of course, these sorts of pads also come at an increased price, but not before cranking up the square meterage and offering big swimming pools, grand living rooms, and patio spaces.
Pet-friendly properties are never far away
Pups can bound over the shell-spotted dunes of Sanibel too, you know – so long as they are kept on the leash and don't venture over to the protected beaches of Captiva to the north. To treat your pooch to something special this year, be sure to filter your accommodation to reveal pet-friendly places. There are loads in these parts, from cozy cottages to fit a pug to big condos primed for great Danes.
The most tempting areas to book Sanibel Island rentals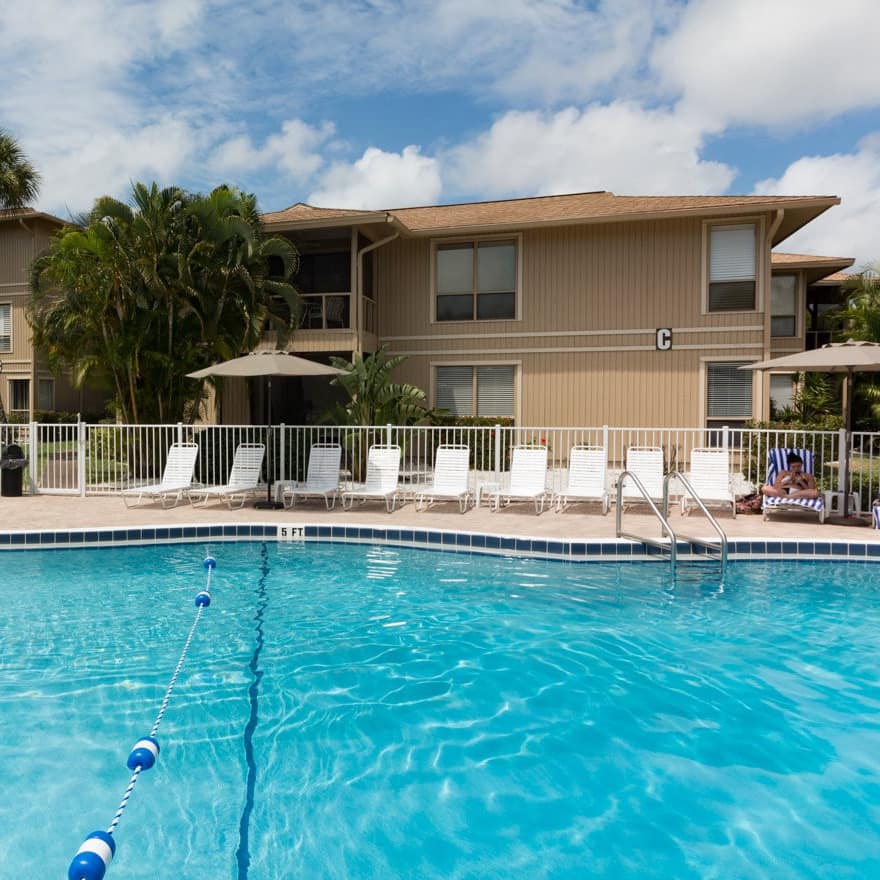 So, you're taken by the idea of Sanibel's silky sands and snorkeling reefs, its blooming orchids and slow lifestyle? Now it's all about choosing the right part of the barrier isle, which is where the tips below should come in handy…
The bulk of Sanibel Island vacation rentals is to be found to the east and west of this main beach park, along Gulf Drive itself. It's the place to go if you're eager to score a beachfront home with views that shoot straight over the ocean. Other condos in the area are great for families, touting communal pools and rooftop terraces.
A clutch of chic and stylish modern condos and villas pops up as you reach the end of Sanibel Island and its most popular shell-hunting ground – Bowman's Beach. Less built-up than the south, this corner of the key is about leaving footprints in sands that have no footprints, going birding in nearby wetland reserves, and just kicking back under the sun.
Captiva Island – sunsets and seafood dining
If Sanibel has the shells and the seafronts, Captiva – its little compadre of a key to the north – is the hub of the best dining and sunset shows. There are oodles of enchanting cabins and cottages tucked into the scarlet hibiscus blooms here, each with their own little porch and exotic garden a stone's throw from the beach. Some also boast boat slips and waterfront views over the Pine Island Sound.
Can you get cheap rentals in Sanibel Island?
You bet you can. Cutting the cost of your loved-up cottage or slick condominium in Sanibel Island is all about following some tried-and-tested tips and methods. Some of the most effective are listed below. Don't worry – you can thank us by treating yourself to a margarita on that ocean-view deck.
If you're fortunate enough to be jetting off from the Rat Race with oodles of time on your hands, it's surely worth considering a long-term Sanibel Island vacation rental. Because you'll be signing up for a month or more, many owners will be happy to knock a considerable chunk off the total price. And just imagine that tan at the end of it all…
There's a reward for the early bird in Sanibel
The fabled soft sands, the light ocean waves, and the gorgeous sunsets make Sanibel a doozy of a destination, and a darn popular one to boot. The upshot? Things are always in high demand here, which means booking early is often essential if you want to be in the running for a great bargain.
Sanibel Island rentals on the beachfront
Remember – Sanibel Island rentals on the beachfront aren't your only choice. You can also skip a block or two back, even when things get narrow up on Captiva Island. That should help you save some dosh by swapping ocean views for views of the sail-speckled sounds behind.