Get your Siesta Key rental
Siesta Key rentals sit on one of Florida's most celebrated islands. Move over Florida Keys – the sands here are cotton soft, cotton color, and bathed in sun for 100s of days each year. Forget the Panhandle – here the Gulf laps in a shimmering pearl-blue hue. Throw in turtle sanctuaries and adrenaline-pumping water sports, sizzling seafood BBQs and good links to arty Sarasota across the bay, and you begin to get an idea of why this destination is so darn popular year on year.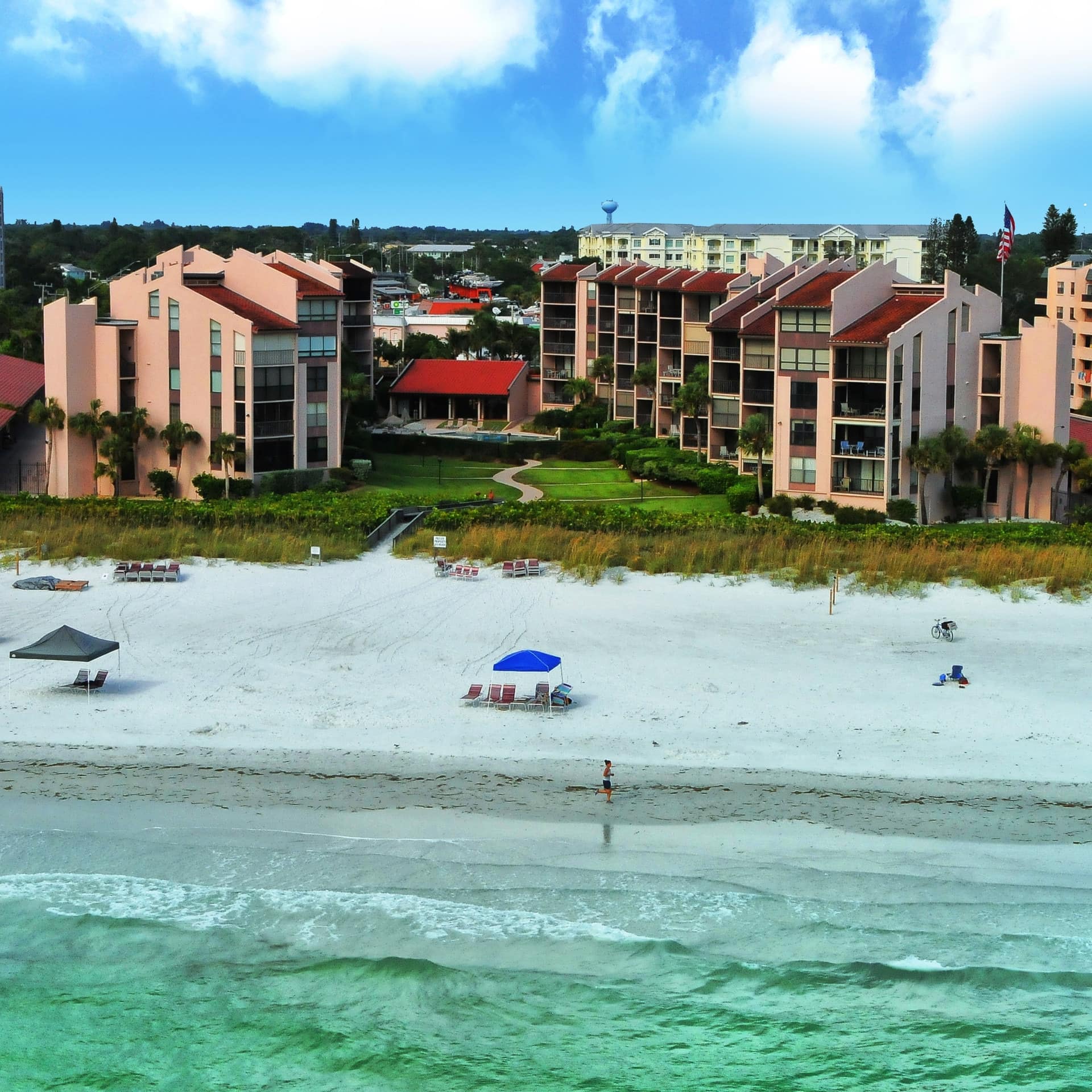 Being one of the most popular getaways on the Florida west coast means that Siesta Key has stacks of different sorts of vacation homes up its sleeve. It's a place where you can be pampered in grand mansions or settle in compact apartments with balconies overlooking the bay.
Condos are your ticket to the shoreline
When it comes to scoring a place to stay that's just a few steps from the quartz sand and the cobalt ocean, condos are a doozy. Because they are small and compact, fitting all the creature comforts you can want from your vacation escape into open-plan living spaces, they can be stacked right by the shoreline. Extra luxuries are what send them into the stratosphere, though – think pools ringed by cabbage palms, games rooms, and even on-site eateries.
Rest and relaxation is easy to find in the villa-style vacation rentals in Siesta Key, Florida. These standalone houses give you that real living-like-a-local feeling. You'll have your own kitchen, multiple bedrooms to host the crew, and outdoor spaces with BBQs and splash pools and hot tubs.
What areas are best for Siesta Key rentals?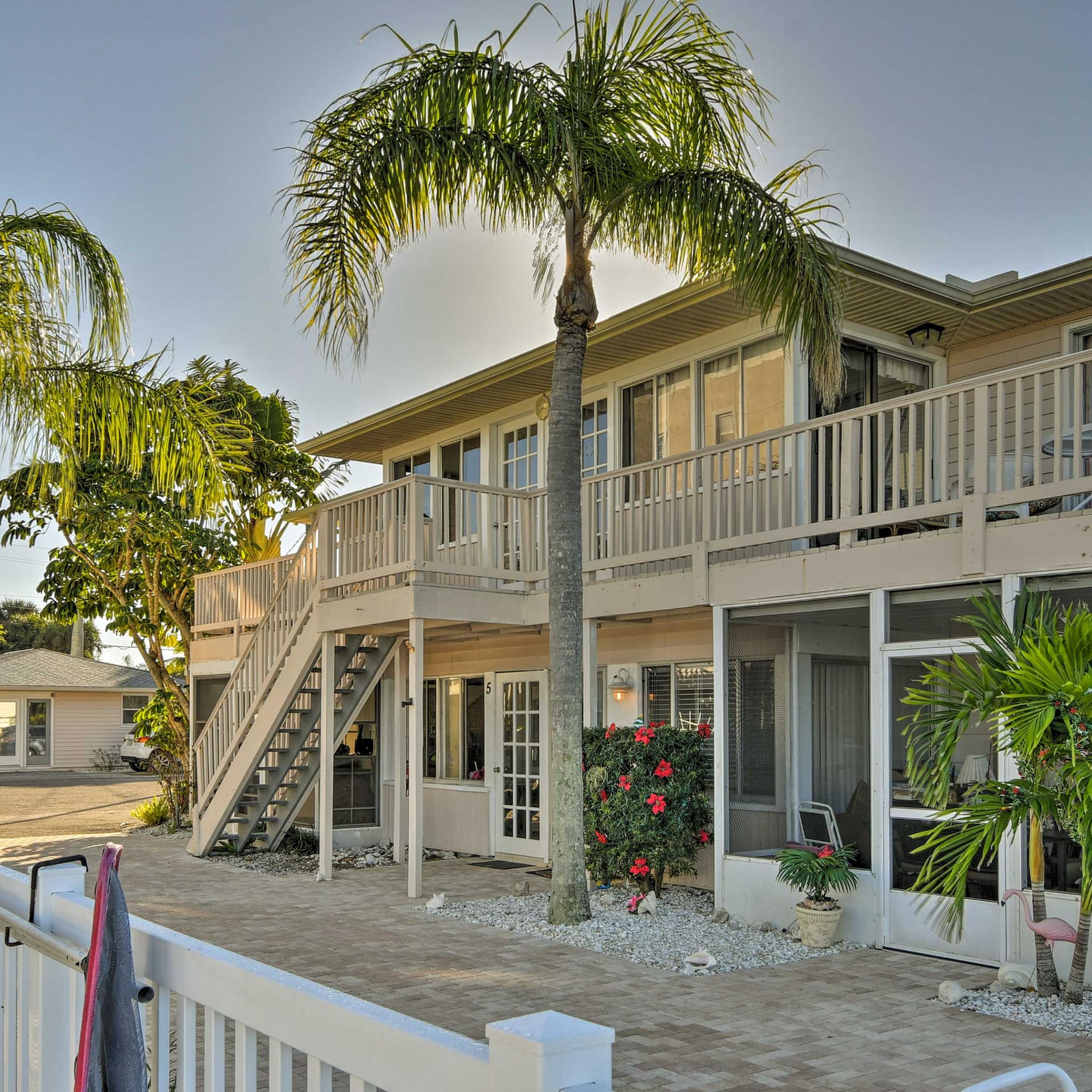 Choosing the right part of Siesta Key is a good first step in putting together that memorable jaunt to the Sunshine State. Are you after somewhere quiet and trodden by rare turtles? Or is it the hubbub of a beach town you're pining for, with water sports outfitters and board-short shops at hand?
Fire up the retail therapy senses and get ready to feel the beating pulse of happy-go-lucky Siesta Key – Siesta Key Village rentals put you in the most vibrant corner of the island. Between boutique shops and happening cafes, you'll meet and mingle with locals and likeminded vacationers when staying here.
Condominium blocks fringe the whole eight miles of Siesta Key Beach, meaning you certainly won't be short of rental options that get you within eyeshot and earshot of the waves. At the most popular northernmost end of the sands is Beach Road. Go there to get family-sized flats and compact apartments with sunset-facing balconies for two.
Turtle Beach for something a little quieter
Head south to Turtle Beach and you'll notice that the sands lose their sheen just a little, although the ocean waters are just as crystal and you might get to meet a loggerhead nesting between May and October. Rentals tend to cost a dash less there too, which means you can leave more for marine safaris and snorkel tours.
Come for a beach vacay, book yourself a culture-rich trip. That's what's on offer to those who switch their accommodation search to the Downtown of nearby Sarasota. Buses link the city to the soft sands of Siesta Key throughout the day, but your condo's going to be closer to the priceless Greek relics and Old Masters paintings of the acclaimed John and Mable Ringling Museum of Art.
The chase for cheap Siesta Key Beach rentals
Saving money on your Siesta Key vacation rental can leave more in the budget for cocktail sessions in the daquiri bars, snorkeling tours of the Floridian reefs, turtle safaris – you name it. That's where the pointers below can help…
Always try to secure your place early
Everyone knows that booking well in advance can cut the cost of a vacation. But that's especially important when it comes to rental homes in Siesta Key, which will usually sell out quickly, particularly during the warmer months. What's more, you can also reduce the price of short-haul flights into Florida and car rentals by getting in before the crowds.
Siesta Key Beach vacation rentals aren't the sole pick
Siesta Key Beach might be in the travel brochures, but you'd do well to remember that there are comparable quartz sands and turquoise waters all across this stretch of barrier islands. Head south and you can get bargain homes near Turtle Beach, for example. Go north and there are even more potential deals sitting on dune-speckled Longboat Key.