Discover the best spots for Hawaii beach rentals
Surf's up, sun screen's at the ready, and your Aloha shirts are ready to go – Hawaii beach rentals are your ticket to one of the nation's great paradises. Like a glinting string of Tahitian pearls in the Pacific Ocean, these isles are always ready to wow. And never more so than with their coastal coves, cliff-backed sand stretches, emerald lagoons – you get idea. So, at the risk of an overdose on wanderlust, let's take a look at some of the very best spots to score Hawaii beach rentals, from Oahu to legendary Maui.
The coveted range of Maui beachfront rentals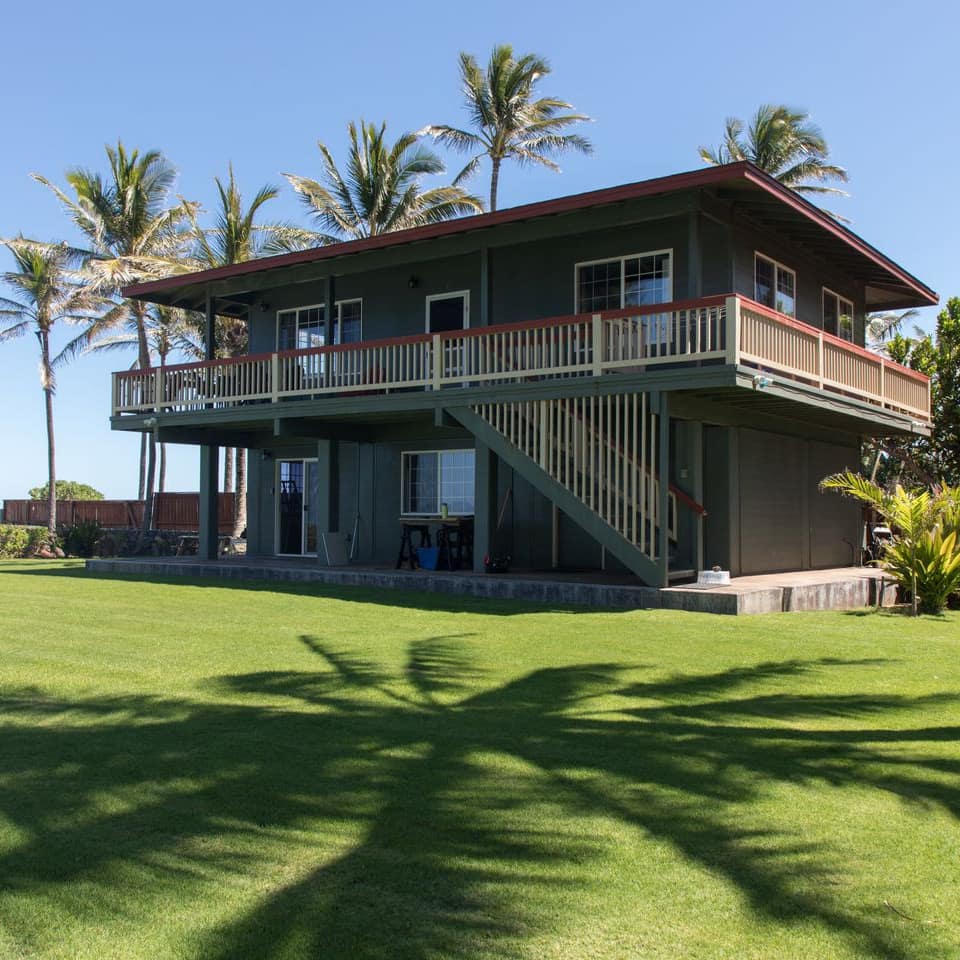 Maui vacation rentals on the beachfront are what dreams are made of. They pepper perhaps the most iconic of all the Aloha State's islands, a place that conjures ethereal visions of carved volcanic cliffs cascading to azure ocean waters, of stooping palms, and of shaking hula troops. The hardest thing here is probably going to be in deciding exactly what area you want to visit. Will it be Kapalua Bay, with its cotton-white arcs and snorkeling reefs? Will it be Napili Bay, where you can scuba and spearfish with the locals? Will it be near pristine Makena Beach, where the surf shacks are remote and hidden between the banyans and breadfruit trees?
Put that hibiscus garland around your neck and slide on the flip-flops, Waikiki Beach is where it's at for many a vacationer in Hawaii. Centuries ago, this is where the Polynesian royals of the island chose to come for their R&R. You can see why. There's a halo of glowing, honey-tinged beaches that spill straight into gorgeous lagoons. Gentle waves caress the shore, too, making good boarding territory for first-time surfer dudes. What's more, there's a whole clutch of high-rise condos, luxurious resorts, and five-star villas waiting in the blocks behind, both close to the beach and near to the sizzling Chinatown of Honolulu, the islander capital.
As Oahu's beachfronts go, things don't get much more paradisiacal than down on Kailua Beach. There's over two miles of manicured shoreline to enjoy here. That means it's never really crowded between the coconut trees and scented eucalyptus boughs – there's always room for your towel. Also don't forget the prevailing trade winds that blow across the bay, making the whole area a mecca for windsurfers.
There's romance in Lanikai Beach rentals
Lanikai Beach's name translates roughly to "heavenly sea," and you can rest assured that whoever christened the spot got things right. The Pacific seems to gleam in Technicolor here, glinting sky blue, turquoise, and teal as it sloshes a shoreline made up of lanky coconut trees and shimmering powder. Just behind the main coves are some seriously romantic cottages and little Polynesian bungalows – the sort of sumptuous and cozy Hawaii beach rentals that honeymooners pine after.
Enter Kauai's coast with glorious Anini Beach rentals
For many, the beach highlight of the Garden Isle is the long and wiggling length of sand that carves under the peaks of the Kauai North Shore at Anini. Speckled by boulders, washed by a little surf, but – most importantly – fringed by resplendent reefs that bloom with antler corals, sponges, brain corals, and more, it's simply stunning. You can opt to stay here to be somewhere a little remote. Or, go west to Princeville and you're suddenly in luxury lands, where the Hawaii beach rentals are sleek mansions or modern condos backed by picture-perfect golf courses and country clubs.
Relax, unwind, and let the good vibes roll in Kaanapali. That's what this section of the Maui coast is for. There are more swimming pools, spas, and haute seafood grills with sizzling mahi-mahi than you can imagine. That's all backed up by a scattering of deluxe home rentals and countless condominiums, many with tropical gardens or balconies that overlook the carpet-like fairways of local golf courses.
The other side to Oahu beach rentals
You've seen Waikiki, and been tempted by the calm lagoons of Kailua Beach, but what about the other side of Hawaii's most-visited isle? Cruise the jaw-dropping coast roads north and you'll soon come to where the world-class wave riders hone their skills. That's the fabled inlets of Waimea Bay and the North Shore, which together draw some of the most gnarly swells during the winter months. You can usually find yourself a quiet bungalow or shack close to the rollers if you want to see the might of the ocean and watch a surf competition or two.