Surfside Beach rentals you're going to love
Leave behind the hubbub of the boardwalk and the glitz of Cherry Grove Beach, because this corner of the Grand Strand is all about living it up with the family. In fact, Surfside Beach rentals can often seem tailor-made for those chasing quality time with the crew. They offer pools in the garden, beachfront locations, and oodles of shared amenities. Let's find the perfect pad for you…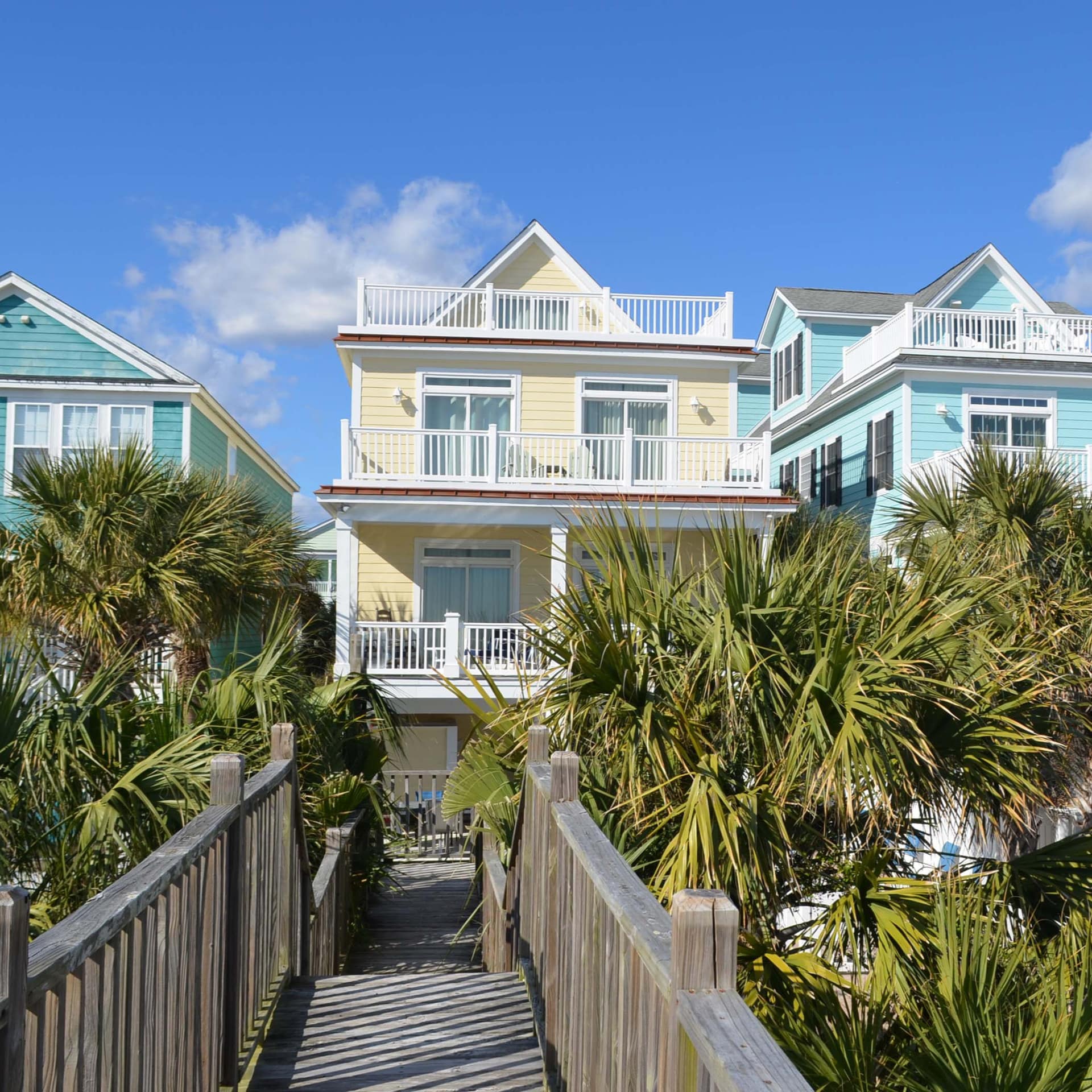 One of the reasons that Surfside remains such a humdinger of a Grand Strand retreat for families is that its escapes come in all shapes and sizes. From romantic cottages for mom and dad to oversized condos that will even welcome the pooch, there are all sorts of Surfside rentals to consider.
Treat yourself to a coast house with a pool
There are 100s of Surfside Beach vacation rentals with their own swimming facilities out there. Finding them shouldn't be hard. All you'll need to decide is what sort of pool-ready place you're after. The most affordable will be the condominium stay with a shared pool. The priciest is likely to be the coast villa with a larger private pool.
The dedicated Bark Park and loads of pup-friendly cafés and restaurants combine along the shore at Surfside to make it a cracking place to think about taking Spot on his or her first vacation. Of course, you'll need a letting that welcomes four-legged guests. They often charge a little extra, usually calculated per animal, per stay.
There's not the same rush to score amazing oceanfront Surfside Beach rentals as there is up by the boardwalk of Myrtle Beach itself. That's great news if you have your eye on one of the many condominiums or flats with balconies lofted over the roaring Atlantic waves along Ocean Boulevard.
A neighborhood guide to booking Surfside Beach, SC, rentals
Know where to go with help from the pointers below. They range from wave-soaked sands to inner-town blocks, and even out to nearby districts of the Grand Strand, all with the aim of pinpointing the perfect area for you to base you SC vacay…
Fish shacks, oyster eateries, sizzling BBQ grills, and surf diners – the whole lot meet at the end of the Surfside Pier. That's to be expected, because this is the nerve center of the resort, which also means it's loaded with some of the most family-friendly vacation rentals of all, mainly in the form of colorful Carolinian townhouses spread over several floors.
If you're determined to gain those great sunrise views and settle in a traditional SC bungalow on stilts right by the sea oats, there's perhaps no better direction to go in than south down the Ocean Boulevard. The rentals there are in high demand, but they do have stunning vistas of the coast, and access to local cafés and watersports agents.
Things take a turn for the refined and the classy when you shoot to the end of the Grand Strand and hit Murrells Inlet. This is the province of big homes with glinting turquoise pools and flower-blooming grounds. The local attractions are botanic gardens and fine-dining seafood bistros. The upshot? It's a doozy if you're looking for something romantic.
The cheapest rates in Surfside Beach, SC, vacation rentals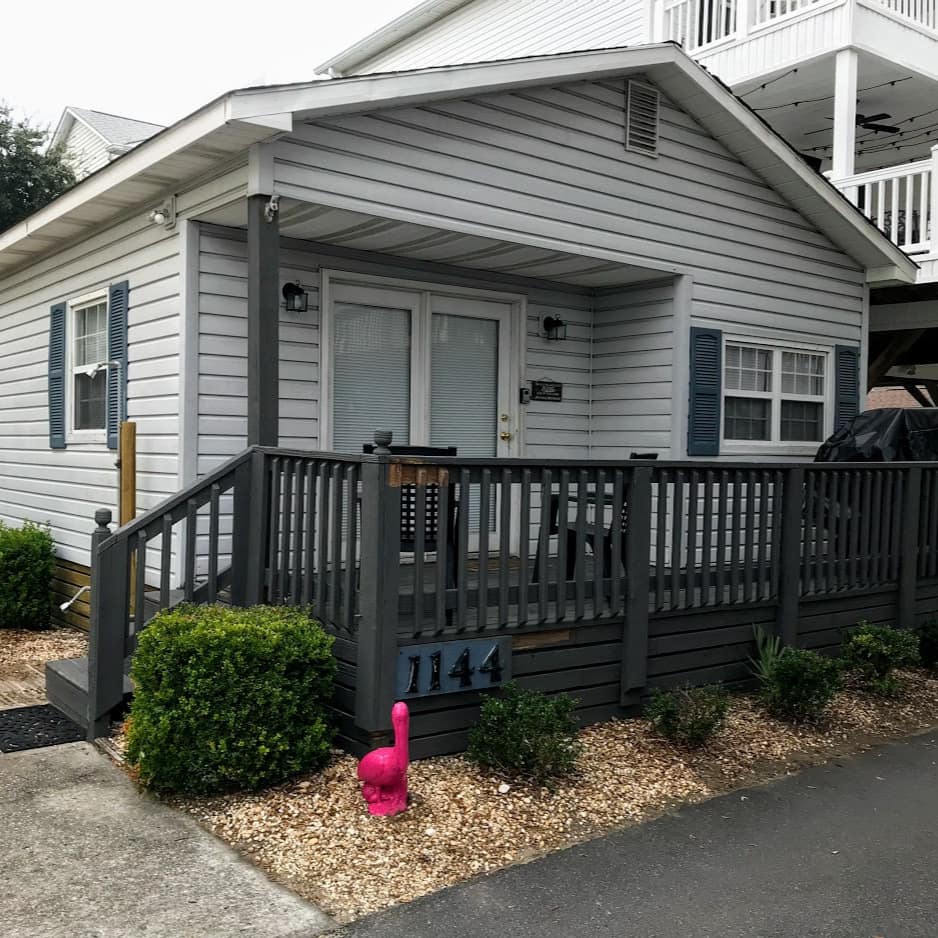 There's no reason why you can't keep the travel budget nice and healthy for the moment you arrive in Surfside Beach. You'll need to follow the tips below, though, which are some of the most tried-and-tested methods for slashing the price tag of places to stay.
Some folk simply can't avoid paying the premium that comes with rental rates it the summer months, but if you can, it's a sure way to whittle down the amount you need to fork out for a Surfside Beach rental. In fact, choosing to hit the Grand Strand in May or September, instead of in July or August, can mean almost $100 less per night on average.
Book early and get the greatest deals
As the warm summer approaches, more and more families and couples will start to search for their favorite vacation home in Surfside Beach. That means that any bargain deals that are on the table will go as fast as you can say "boogie board". The upshot? Snatch them early to ensure you pay the least.
Beachfront Surfside vacation rentals should be resisted
The oceanfront escapes of Surfside do have a certain aura about them. Living rooms and balconies that overlook the shimmering sands are a treat you might want to pay for. However, pay for them you will have to. So, if the budget is really tight, think about heading a block or two back for cheaper letting options.