Be taken by the range of Wrightsville Beach rentals
The adventures that await those who book Wrightsville Beach rentals are almost endless. You can shop in cool coastal boutiques. You can kayak in reed-sprouting creeks and wetlands. You can surf the roaring Atlantic, or head out on a sailboat. And if you're into just chilling on a deck chair? That's doable, too. This guide is totally dedicated to unearthing the very best vacation rentals in Wrightsville Beach, NC.
Various types of Wrightsville Beach rentals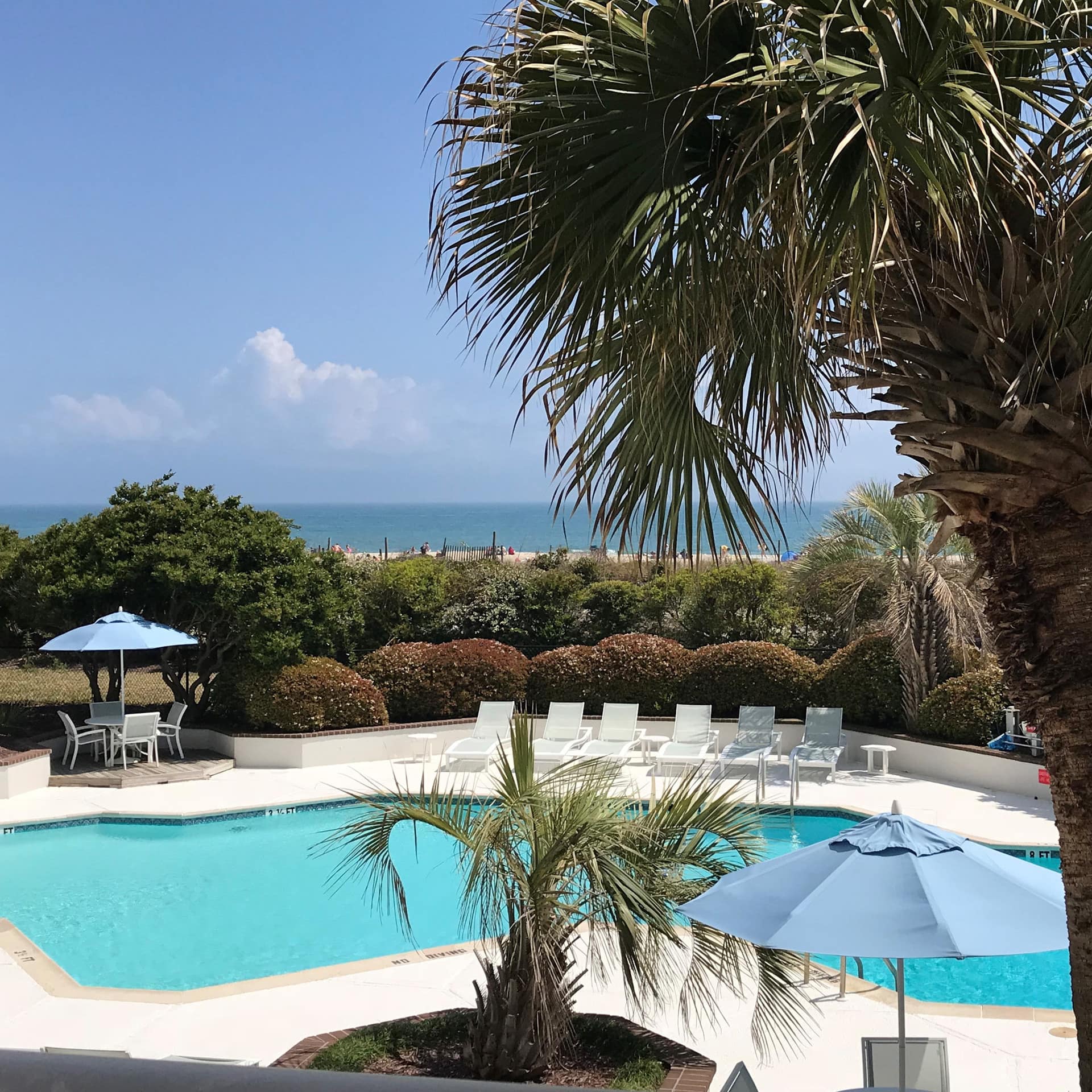 Here, we delve into the kaleidoscope of different homes, cottages, lodges, and bungalows that make up the mix of Wrightsville Beach vacation rentals, all with the aim of showcasing some of their handiest and most alluring features.
Why leave it to the Atlantic Ocean and its powerful surf when you want to cool off in the balmy NC summer? There are some luxurious Wrightsville Beach vacation rentals that tout their very own swimming facility. Fork out more and you can score a private villa with a pool. Affordable options are usually condominiums with shared pools in shared grounds, though.
Canine travelers can come, too
There are more pet-friendly vacation rentals in Wrightsville Beach, NC, than you can shake a doggy leash at. And talking off doggy leashes, you're likely to need to bring it along, because there are strict regulations on where Fido can run free during the winter, and even tighter restrictions on dogs on the beaches come summer. Not to worry, though, lots of pooch-ready homes have their own private outdoor space for playing fetch.
Irresistible oceanfront locations
If that exodus to Wrightsville Beach vacation rentals is all about feeling the power of the ocean, there's really nothing for it but a true oceanfront home. Thankfully, there are 100s of these on offer. They peek out from palmetto groves, pop up on sand hills, and almost always provide enticing al fresco spaces like balconies and decks for those romantic sunrise sessions.
Top areas for booking Wrightsville Beach rentals
This section aims to help you gain a little knowledge about the geography of Wrightsville Beach, with info on some of the most sought-after areas for Wrightsville Beach vacation rentals.
The Wrightsville Beach South End
Clear waters that glow azure blue-green under the Carolinian sun meet cotton-colored sands rolling down from the dunes at the South End. As its name implies, this is the southern tip of the barrier island, and is known as one of the most beautiful parts of Wrightsville Beach as a whole.
The centerpiece of the resort sits where Johnnie Mercer's Pier juts into the Atlantic Ocean. In a swirl of condos and deluxe duplexes with shared pools, the accommodation scene here is nothing short of enticing. And you'll be staying close to paddle-boarder shops, beachwear boutiques, maritime surf kitchens – the lot.
The point where Causeway Drive turns into Lumina Avenue marks one of the most vibrant corners of Wrightsville. You can spend mornings brunching in hip coffee roasters, or evenings clinking wines over North Carolinian surf and turf. The small islets just behind are also a hotspot for larger homes with boat moorings and views over the wetlands.
The quest for bargain Wrightsville Beach rentals
Don't blast the travel budget on accommodation before you even make it to Wrightsville Beach. Much better is to follow the handy pointers below, which reveal tried-and-tested ways to slash the cost of any booking…
It should hardly come as a surprise that Wrightsville Beach vacation rentals are at their most popular when the thermometers are reading "scorching" in North Carolina. To dodge those price spikes, why not consider heading to the coast in May or September, which both have balmy conditions, and much lower rates.
June to August? Book early
If you're determined to come with the finest weather, you'll need to be quick and score that bargain deal as early as you can. That means as many months as possible before jetting off to the Wilmington area, because great deals will go fast.
Everyone wants to secure one of those handsome oceanfront vacation rentals in Wrightsville Beach, NC. Budget seekers should beware, though – any coast views will likely come at added cost. To play it safe, think about zeroing in on the homes that pepper the blocks behind the shore.