Discover the finest vacation homes at Deep Creek Lake
Tucked into the far north-western corner of Maryland, Deep Creek Lake has long since drawn a crowd to its postcard-perfect shores. It's a great place to be outdoors, that's for sure – whether that means fishing in the summer, kayaking in the fall, or swooping down the powder-covered slopes of the Wisp Resort in winter. Vacation rental options abound at Deep Creek Lake; almost 70 miles of shoreline ensuring there's enough room for everyone to enjoy a spot of lakeside living.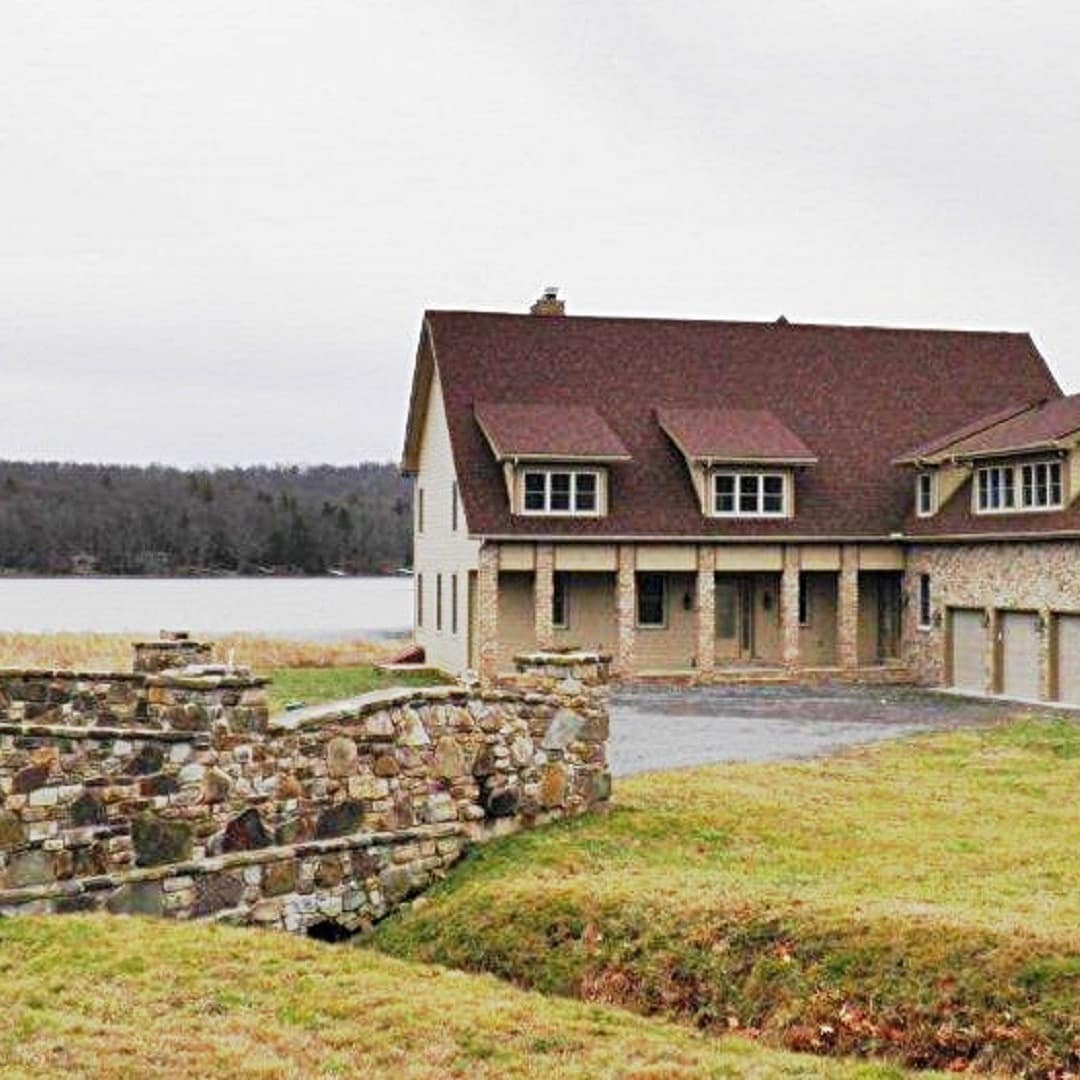 Perhaps you're wondering what kind of Deep Creek Lake vacation home rentals are available. There are plenty to choose from, albeit some are more sought-after than others. Here are just a few of the options that will tempt you to pack your bags and head for the lake.
It probably goes without saying that some of the most popular rentals at Deep Creek Lake sit right at the water's edge. Lakefront rentals here often include a private boat dock in their list of amenities – just perfect if you're hoping to spend as much time as possible enjoying on-the-water activities. Pontoons, ski boats, and bowriders are all available to rent at the Deep Creek Marina in McHenry should you plan to travel light.
As with many Maryland lake vacation destinations, Deep Creek Lake counts a generous helping of cabins among its line-up of vacation homes. Cabin rentals are surprisingly diverse here, with some offering nothing short of a luxurious stay thanks to lush amenities like gourmet kitchens, private pools, and steamy hot tubs. Deep Creek Lake cabins with hot tubs or otherwise also prove popular with travelers looking for pet-friendly rentals, the simpler options also proving popular with budget travelers hunting for affordable Deep Creek lodging.
While there's plenty to be said for enjoying a lengthy escape to Deep Creek Lake, and no shortage of things to keep you entertained either, Deep Creek rentals offer an ideal base for a memorable weekend getaway with family, friends, or both. Perhaps you're hoping to escape for a few days with the other half? Loved-up couples can't go wrong with a cozy lakefront rental with a private deck, million-dollar views, and a weekend's worth of sweet seclusion.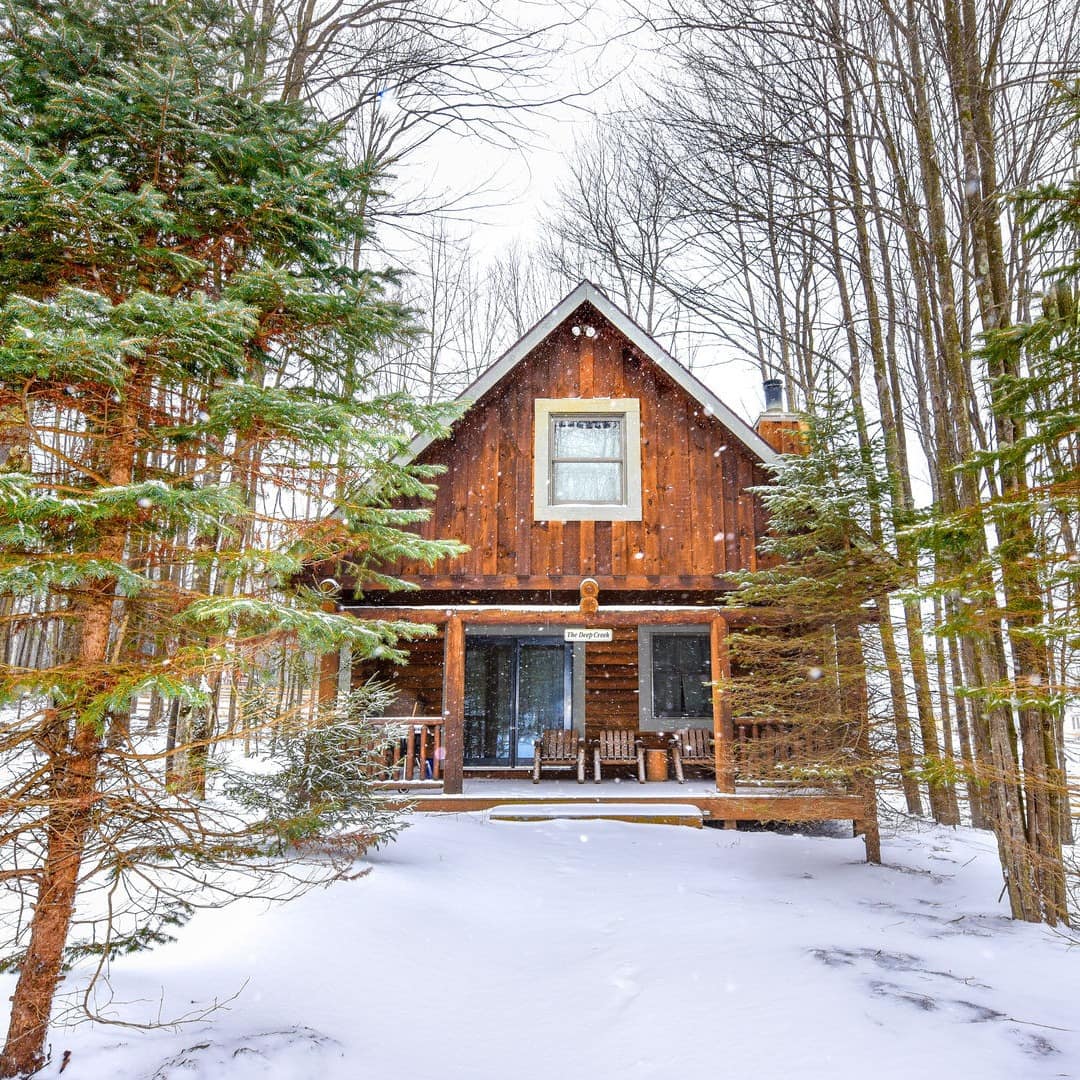 Now you've got to grips with the types of vacation rentals Deep Creek Lake has on the menu, let's peek at some of the fabulous places to find them.
A small community on Deep Creek Lake's northernmost shore, McHenry serves up a relaxed base for a lake vacation. Close to Garrett County Airport, the rentals here are certainly a convenient choice for fly-in visitors. The Wisp Ski Resort is also nearby, this four-season resort responsible for serving up some of the most popular Deep Creek Lake activities – not least in the winter when its slopes are blanketed with bundles of snow.
Vacation homes near Deep Creek Lake State Park
Vacation home rentals near Deep Creek Lake State Park are perhaps among the most desirable of all, thanks largely to its pretty beach, safe swimming area, and public boat launch. This is a great place to bring your dog, too, as pups are welcome to sniff their way along the Beckman, Browning, and Garrett Camp Loops before heading back to a pet-friendly rental for snuggles by the fire.
You might also consider checking out rental homes near Swallow Falls State Park, an inviting 250-acre park which sits just a few miles west of Deep Creek Lake. Bordered by the Youghiogheny River, the park plays host to the state's tallest waterfall – the 63-foot Muddy Creek Falls – and a network of trails that wind through old-growth forest. Four-legged friends can join in the fun outside of the Memorial Day to Labor Day peak season.