Lake vacation destinations in America's wonderful west
The Western United States is by no means short of a must-visit vacation destination or two, but while it's perhaps best known for its beaches and deserts, some of the most appealing spots are served up by its lakes. Blue, beautiful, and bursting with character, they come in all flavors: big, small, natural, man-made – there's all sorts on the menu. Whether you can't wait to get out onto the water or prefer to explore on land, these lakeside retreats offer an idyllic setting for time spent with family, friends, or both. Dive in to discover some of the very best lake vacation destinations in the whole of the west.
A desert oasis at Lake Las Vegas, Nevada
Just 20 miles from the bright lights and bustling casinos of the Las Vegas Strip, a calmer side to Sin City awaits. It goes by the name of Lake Las Vegas, though it's not unusual to hear it called the Lake Las Vegas Resort, too. Either way, this man-made lake has long since drawn an admiring crowd to the Clark County city of Henderson. There's the odd vacation house rental on offer here, though the most readily available Lake Las Vegas accommodation is by far the stylish condos that line the lake's shore.
Four-season fun in Grand Lake, Colorado
The western gateway to northern Colorado's Rocky Mountain National Park, Grand Lake serves up a little something to attract all kinds of travelers. It's a four-season destination, for sure: hiking through unspoiled terrains in the spring, fishing on the lake in summer, and playing in bundles of snow in the winter – it's all on the menu. You'll want to stick around, and Grand Lake vacation rentals are a traveler-approved way to do exactly that. There's a ton of rentals to choose from, though lakeside summer homes and classic mountain cabins are up there with the very best.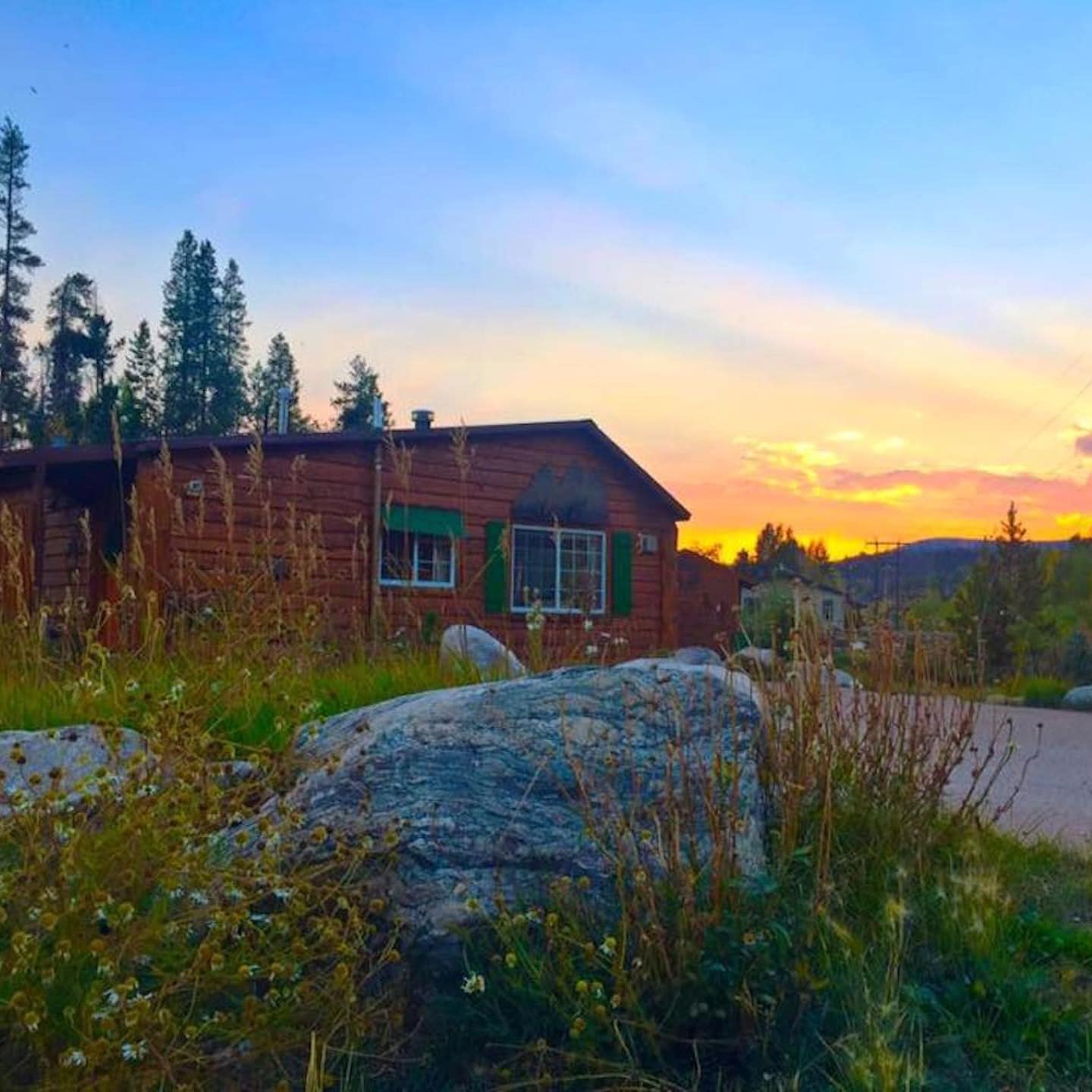 National wonders in Lake Powell, Utah
The man-made Lake Powell sits along the Colorado River on the Utah-Arizona state line. It took 17 years to fill but, boy, was it worth the wait. Today, the lake's bright blue waters and surrounding red cliffs paint quite the picture. It's a postcard-perfect vacation destination, no doubt, and one that counts the Rainbow Bridge National Monument and the Glen Canyon National Recreation Area among its highlights. Vacation rental options abound around the lake's shores, though there's plenty to be said for choosing houseboat rentals in Lake Powell to truly enjoy a vacation on the water.
One of Arizona's best-loved public attractions, Tempe Town Lake serves as something of an oasis in the otherwise bustling Tempe. It's a popular spot for non-motorized water sports like kayaking and pedal boating, while those visitors who prefer to stay on dry land can stroll, roll, or run along the five miles of paved trails that surround the lake. Tempe Town Lake rentals are often plush condo and apartment-style affairs, many coming complete with resort-style amenities to match.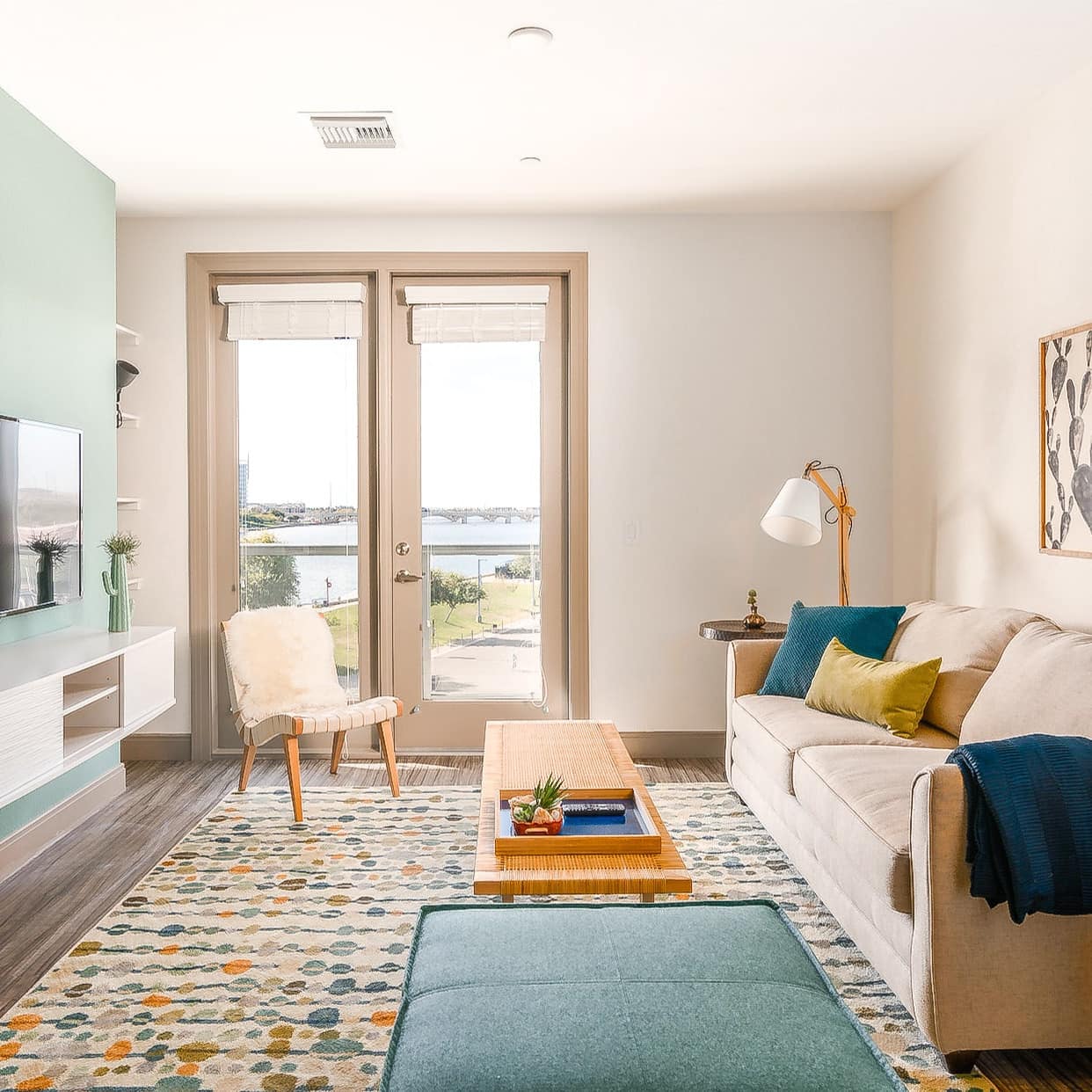 Natural appeal in Crater Lake, Oregon
Resting in the belly of a long-dormant volcano and creating a scene like no other with its brilliant blue water and old growth forests, there's little wonder why Crater Lake is described as one of Oregon's seven wonders. Crater Lake rentals are at their most popular during the summer months, though there are no lakefront options here – this is pure wilderness. Instead, rental properties come courtesy of the classic cabins, stylish chalets, and modern townhouses in the likes of Fort Klamath and Lake of the Woods on the edge of Crater Lake National Park.