Booking vacation rentals in Honolulu, Hawaii
Honolulu vacation rentals put you in the heart of Hawaii's charismatic capital and offer a unique chance to discover the city through an urban lens. You'll also be well-placed for exploring Oahu, an island rich in history, culture, and natural beauty. High-rise condos and apartments dominate the downtown skyline, though you'll also find cottages, bungalows, and mansions thrown into the mix.
Top destinations for Honolulu vacation rentals
Honolulu sits pretty on the south shore of Oahu and offers a taste of Hawaii's urban scene. The capital is divided into a handful of different enclaves, each with its own unique flavor. Downtown Honolulu charms vacationers with historic Victorian architecture and top-tier cultural attractions, while upscale Waikiki lures vacationers with a gorgeous palm-fringed beach and excellent shopping, dining, and entertainment options.
Downtown Honolulu vacation rentals
In Downtown Honolulu, high-rise apartment buildings offer excellent value for money. Accommodations come in all shapes and sizes, from compact studios to spacious family-sized apartments. Condos on higher levels usually boast the best views. High-end complexes treat guests to resort facilities like swimming pools, sun terraces, and grilling areas.
Vacation rentals near Ala Moana
Honolulu rentals put you just steps from Ala Moana, Hawaii's flagship shopping destination and one of the largest open-air retail complexes in the world. After a day of retail therapy, unwind with drinks on your private balcony or a dip in the pool. You'll also be a stone's throw from Ala Moana Beach Park, one of Oahu's most popular stretches of sand.
Waikiki vacation rentals beachfront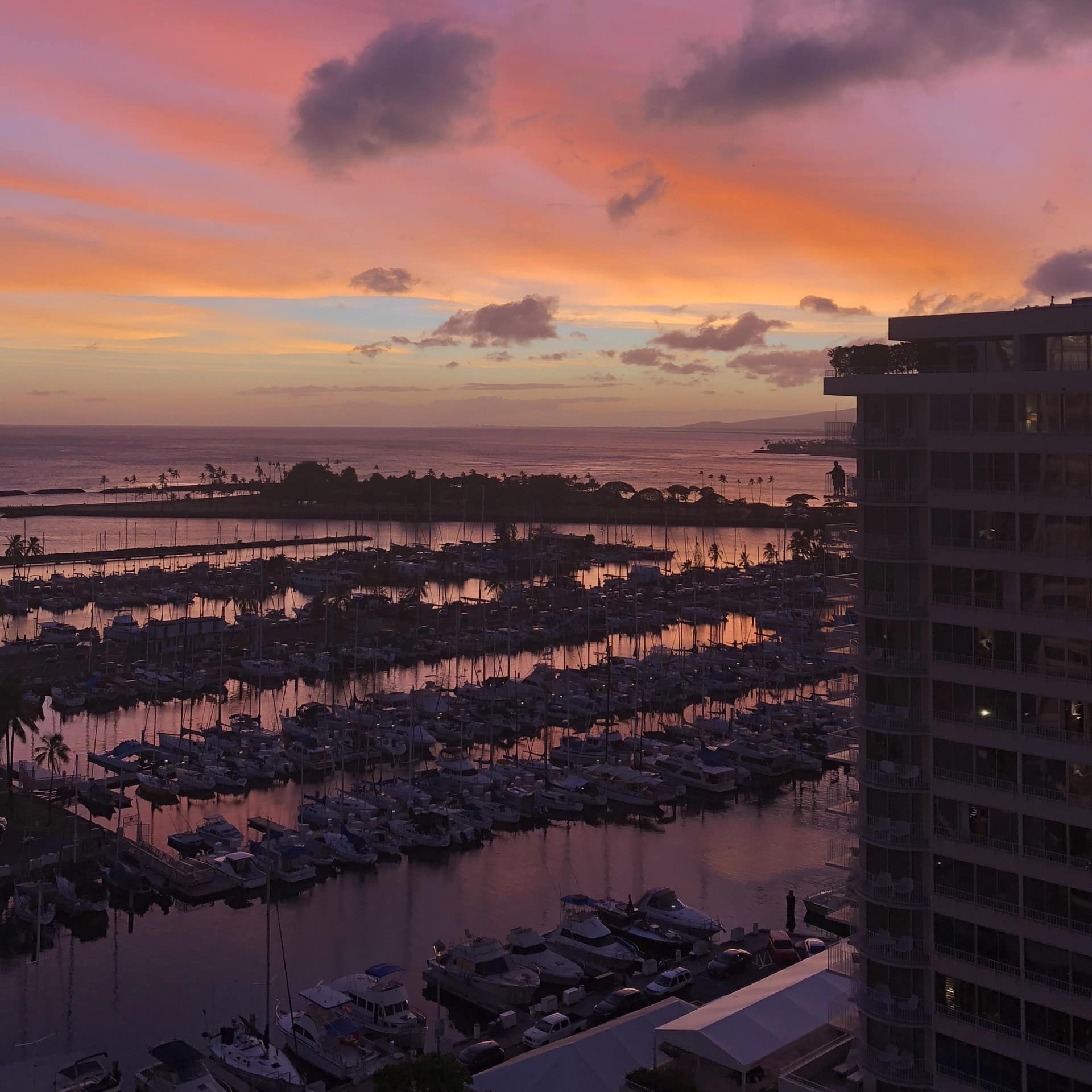 Set on a crescent-shaped swath of sand, Waikiki is one of Hawaii's signature beach resorts. Thanks to high-rise hotels and condos, there's no shortage of oceanfront real estate. As well as sparkling views of the Pacific Ocean, many Waikiki vacation rentals overlook the rugged Diamond Head volcanic crater.
Chinatown, Honolulu, vacation rentals
Chinatown rentals put you in the heart of Honolulu's buzzing arts and nightlife district. There's a mouthwatering food scene to match, with everything from hole-in-the-wall noodle houses to the country's hottest new Asian fusion restaurants. Browse local galleries and stroll to attractions like the Art Deco-style Hawaii Theatre Center.
Ko Olina vacation rentals
Ko Olina, a master-planned community 17 miles west of Honolulu, combines resort-inspired living with easy access to the island's top sights and attractions. Oahu is famous for its local produce, so why not stock up at local farmers markets and take advantage of the private kitchen at your Ko Olina rental? Look for delicacies like North Shore beef, Kahuku corn, Waimanalo greens, Manoa honey, organic passionfruit, and artisan chocolate.
Houses for rent in Honolulu
If space is a priority, you'll love vacation home rentals in Honolulu, Hawaii. Roomy living areas and well-equipped kitchens are perfect for families, groups, and travelers who crave the creature comforts of home. Most detached houses are located outside the downtown core and offer a unique chance to experience Honolulu through a local lens.
Honolulu vacation rentals for monthly stays
Planning an extended trip to the Aloha State? With long-term vacation rentals in Honolulu you can enjoy an endless summer in Oahu. Honolulu rentals are eternally popular with snowbirds looking to escape the winter chill. Stays of a month or more often unlock great discounts, which means you'll have plenty of time to tick off attractions like the USS Arizona Memorial, Kapena Falls, and Diamond Head.
Offering far more space than the average hotel room, condos in Honolulu represent fantastic value for money. Luxury properties raise the bar with king-size beds, spa-inspired bathrooms, and gourmet kitchens. Not to mention sparkling Pacific Ocean views from your primary suite. Most complexes also include access to facilities like swimming pools and fitness centers.