Top destinations for vacation rentals in Colorado
With mountains that soar to heights of 14,000 feet, ski resorts boasting epic vertical drops, and a capital city that sits a mile above sea level, Colorado is a state that will quite literally have you feeling sky-high. Whatever your itinerary, vacation rentals in Colorado will make you feel right at home.
With breathtaking mountain views and an altitude of more than 5000 feet, Denver lives up to its 'Mile High City' moniker. Vacation rentals in Downtown Denver put you in the heart of the state capital, where you'll find lively neighborhoods, lush urban greenways, and plenty of farm-to-table restaurants and independent microbreweries. The city has industrial roots, with many factories and warehouses converted into trendy apartments.
Durango vacation rentals
Durango is a quintessential Colorado mining town known for its Victorian architecture and narrow gauge steam train. Vacation rentals dot the tree-lined streets and include a good mix of cozy cottages and carriage houses. The town is garnering a reputation for its colorful farmers markets so why not stock up on local produce and take advantage of your self-contained kitchen?
Boulder vacation rentals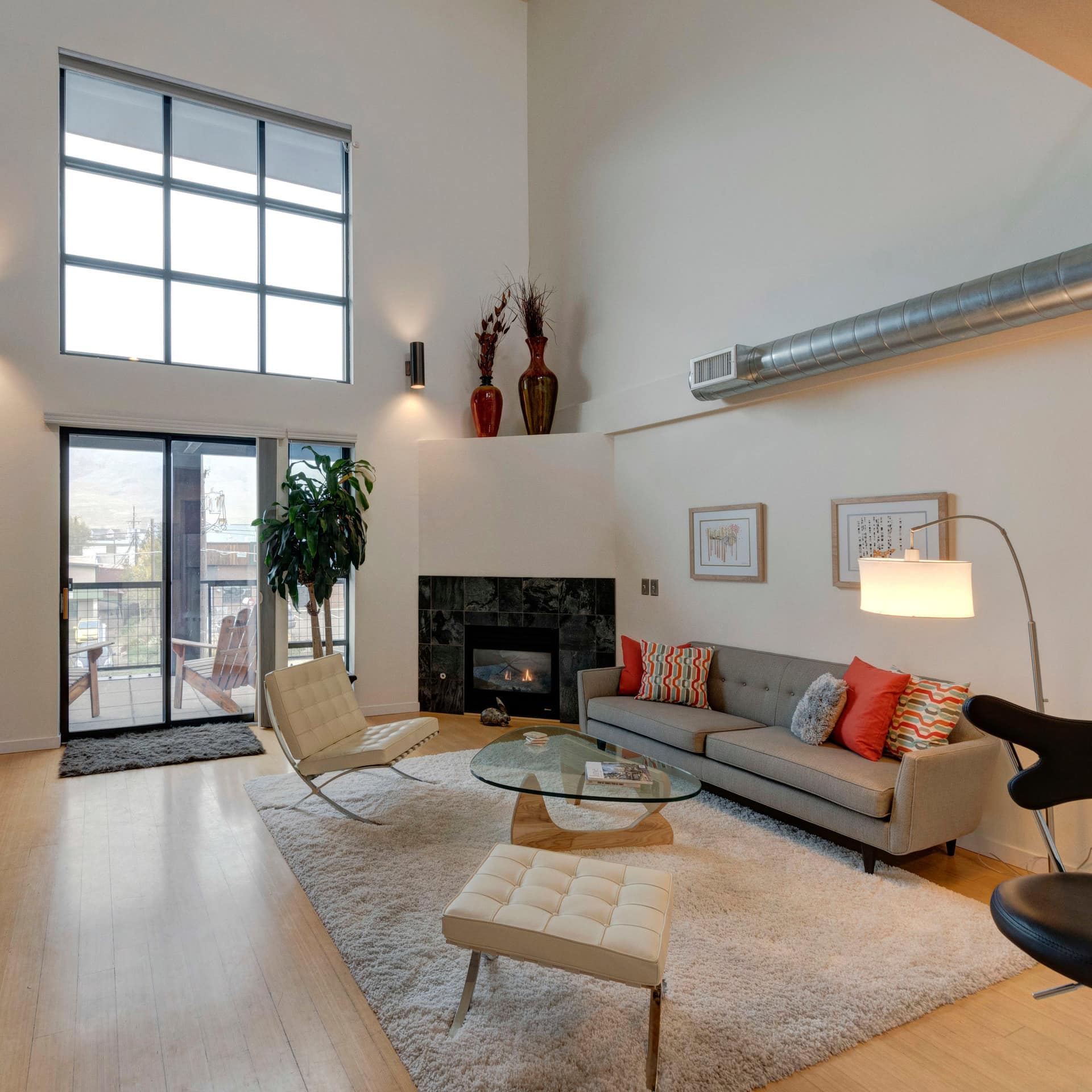 A Shangri-La for outdoor enthusiasts, Boulder is the kind of place where you can hike in the morning, rock climb in the afternoon, and stand-up paddleboard at sunset. Organic coffee and excellent craft beer are the icing on the cake. Boulder vacation rentals make it easy to get your fix of outdoor adventure, with a great selection of rustic cabins, modern condos, and luxury chalets to choose from.
Vacation rentals in Summit County, Colorado
Breckenridge steals the spotlight in Summit County, offering world-class skiing and lashings of Gold Rush charm. Venture further afield and you can escape to Summit County rentals in towns like Dillon. Waterfront cabins dot the Dillon Reservoir shoreline, many with million-dollar views of the snow-dusted mountains. If 9000 feet isn't enough, browse vacation rentals in Leadville, CO, the highest city in the United States.
Whether you're hitting the slopes of Aspen Snowmass or whitewater rafting down the Arkansas River, Rocky Mountains vacation rentals promise all kinds of adventure. Evergreen rentals offer a taste of small-town life in the Rockies, while vacation rentals in Golden, CO recall the state's goldrush roots. There are properties for every occasion, including secluded cabins surrounded by Douglas firs and bristlecone pines.
Fort Collins traces its history to the 1800s, when the city was founded by the Kansas Volunteer Cavalry. There are heritage Fort Collins vacation rentals to match, with carriage houses and colonial cottages on every corner. The town enjoys more than 300 days of sunshine a year – an ideal climate for exploring Horsetooth Mountain Open Space or relaxing on your front porch.
Framed by the rugged San Juan Mountains, Pagosa Springs lures vacationers with cinematic scenery and mineral-rich hot springs. Prefer a private soak? You'll love Pagosa Springs rentals with outdoor Jacuzzis. If R&R is a priority browse Glenwood springs vacation rentals, where you can visit historic mineral baths, ancient underground caves, or simply relax with a glass of wine on your private deck.
In central Colorado, vacation rentals in Manitou Springs are popular with travelers craving a relaxing getaway. Browse galleries and boutiques on Manitou Avenue and sample water from all 8 of the town's crystalline springs, which are said to have healing powers. Choose from a great selection of mountain cabins, creekside cottages, and historic Victorian homes.
Vacation rentals in Ouray, CO
Teetering at an altitude of almost 8000 feet, Ouray is a small mountain town with a big reputation. Locals have nicknamed it the 'Switzerland of America' and with stunning alpine scenery and world-class ski areas like Telluride and Silverton, it's easy to see why. With Ouray vacation rentals you can stay in the lively town center or escape to a cabin in the Colorado mountains.
Vacation rentals in Evergreen, CO
Evergreen is a vision of wildflower-strewn meadows, evergreen forests, and snow-capped peaks. At just 30 miles from Denver, the town eternally popular with city dwellers craving fresh air and mountain scenery. Lakeside cabin rentals are perfect for launching a kayak, casting a line, or simply sinking into an Adirondack with a good book.
---
Plan the best things to do with kids while staying in a Colorado vacation rental