The ins and outs of beach house rentals in Virginia Beach
A beach house rental in Virginia Beach is a ticket to some of the East Coast's most happening and loved shoreline. Between boardwalk burger grills and enthralling state parks, these are the places that will get you waking up right next to rolling Atlantic surf and undulating sweeps of sand dune.
Luxury or low-key beach house rentals in Virginia Beach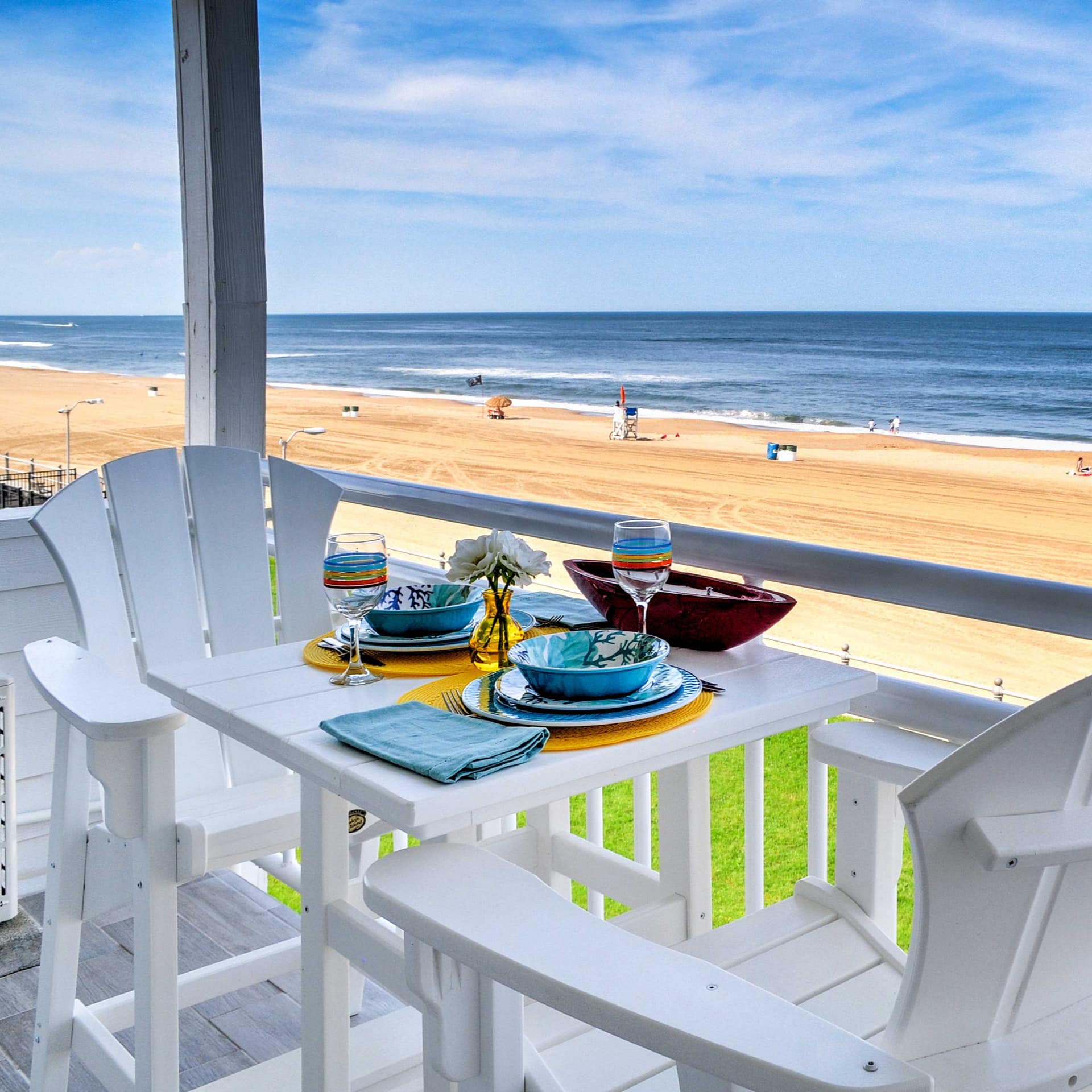 Virginia Beach's decades of vacation popularity have infused it with all shapes and sizes of rental. Here's just a taster of some of the lodgings on the menu, going from sleek sanctuaries with private pools to simple condos for weekends away.
Homes in Virginia Beach with a swimming facility to call their own are usually on the high end of the scale. You'll need to book early and be ready to fork out a little more for them, but it does mean having the soothing waters and relaxing sundecks all to yourself.
The other way to go if you're looking for a rental with a place to take a dip is to choose a condo or villa that's part of a complex. These are the most common pool-ready rentals in town, and you'll often find that the swimming area rubs shoulders with the glowing shoreline, so you can do laps while listening to the waves roll in.
If there's one thing that Virginia Beach does excellently, it's charming East Coast cottages. You won't find these straddling the boardwalk area but nestled between the woodlands and dunes on the quieter north and south sides of the center. Heart-warming features like wooden porches, grassy gardens, outdoor showers to rinse off the salt, and compact lounges painted with yellows and bright blues are what to expect.
Around the grills and sports bars of the Virginia Beach Boardwalk, condominiums offer a convenient and central base. They're excellent for visits to the coast, what with well-equipped kitchens and pleasant balconies. On top of that, guests in these sorts of stays can often enjoy communal facilities like game rooms and pools.
Don't let a tight travel budget stand in the way of you and a dash of R&R on the Atlantic. Follow the handy hints below to ensure beach house rentals in Virginia Beach don't cost heaps more than they have to.
Things start to heat up in Virginia Beach in the late spring, but you won't want to leave it that late if you're on the search for real bargains. If you do, it's possible that all the most enticing deals will already be snapped up. That means it might be worth starting to sift through potential summertime Virginia Beach vacation house rentals while the tinsel and festive decorations are still hanging.
The buzzing boardwalk of Virginia Beach isn't the only place you can snag pads with views of the sloshing Atlantic Ocean. There are countless other parts of town away from the surf-and-turf kitchens that might have better bargains. Try the wave-side reaches of Croatan Beach to the south, for example, or head north to where Chesapeake Bay cuts inland.
The top areas to look for Virginia Beach house rentals
You know what they say – location, location, location. And it's true, a trip to the salty shores of Virginia can change considerably depending on what part of town you plump for. Read on for a few pointers on the top areas and neighborhoods.
Virginia Beach has its own answer to Atlantic City's famous ocean walk, only this one's cast in concrete and runs for a whopping three miles past oodles of condominiums and apartments. There's a whiff of Coney Island about the place, balanced out by East Coast fish grills and surf shops aplenty.
To get the best of both worlds, beach house rentals in Virginia Beach's northern reaches could be perfect. They tend to be a tad larger than the apartments that crowd the boardwalk, surrounded by empty pockets of sand hills and sea oats. That said, you've still got direct access to the main sand stretch and the promenade, so a quick bike ride south can whisk you away to a world of cotton candy and seafood buffets.
If boardwalks and shark-snapping aquariums aren't what float your boat, perhaps the more untamed landscapes of Chesapeake will. That vast inlet opens just to the north of town. And it does so in grand style, starting with the enthralling First Landing State Park – where you can tread where Colonial settlers trod in the 1600s – and rolling on past the dune gardens of Chic's Beach.