Your very own California beach house
California and the coast are a match made in heaven. In fact, the great Golden State has nearly 900 miles of shoreline to call its very own. In the south, it's all surf beaches and palm-lined boardwalks. In the north, it's feral forests of giant redwoods and sightings of migrating whales. Between the two are oodles of amazing California beach houses to cater to all sorts of travelers.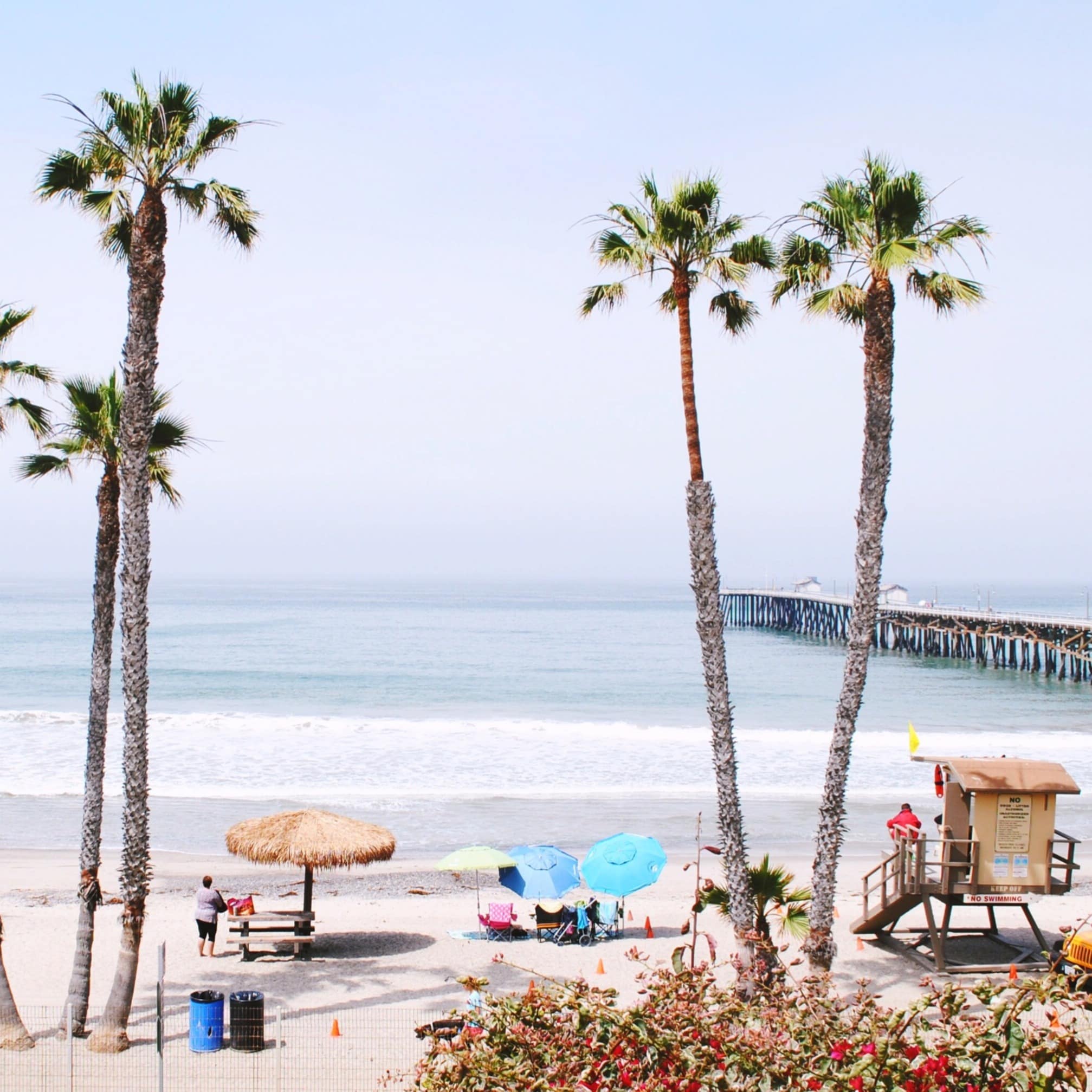 Southern California is a legendary place, no question. Surfers have been trying to tame its waves ever since the Duke himself came to ride the swells. Beach lovers still make pilgrimages to famous sands like Coronado and Santa Monica. There are fashionistas in the cafés and eco eateries. And that's just a glimpse – almost anyone can find a slice of SoCal life to call theirs with a California beach house in these parts.
A family vacay with Mission Beach house rentals
Get ready to chill and be thrilled on Mission Beach. This corner of San Diego is where the good vibes roll, with the heart-thumping rides and slides of Belmont Park and the yacht-filled marinas of Mission Bay right on the doorstep. Your California beach house here is likely to fringe the happening boardwalk area of town, which means plenty in the way of surf and turf, along with buzzy beer bars that go on well into the night.
California beach houses on the Central Coast
Backed by high sierras and vineyard-clad hills, the Central Coast is the stepping stone between south and north California. Close to LA, it's home to places like Cambria and San Luis Obispo, which have lovely lodges and country homes wedged onto their pine-covered clifftops. Days on the beaches there can be bolstered by cultural adventures to Hearst Castle in San Simeon, or even wine-tasting excursions into the Edna Valley.
If you're looking for a California beach house that's within reach of LAX and the big city, a Ventura beach house might just be a doozy. Get a rental overlooking the rolling barrels of Surfer's Point if you're eager to join the locals on the waves. Or, consider somewhere near Marina Park to have brunch spots and shopping centers next door.
A California beach house in Laguna Beach
There's never a dull moment for those who chase their ideal beach house in Laguna Beach. Orange County's hippest and most happening spot, this is a land of picture-perfect coves set between the undulating San Joaquin Hills. It's the sort of place where artists inhabit the cafes and tanned locals pepper the sands, all while rows of swish condos line the cliffs and neighborhoods above.
Leaving behind the sunnier climes of Southern California means trading the famous surf beaches of Los Angeles and the palm-topped cliffs of San Diego for something altogether wilder. As you drift northwards on the Pacific Coast Highway, the wave-slapped shores of the Big Sur take over, soon giving way to sea lion-filled Monterey Bay and the famous Redwood National Park forests. Tempted? Check out the inspiring suggestions below.
The wide arc of seashore between Santa Cruz and Monterey is collectively known as Monterey Bay. Thanks to its peppering of charming marina towns, there are excellent California beach houses for families here – they sit near acclaimed aquariums and lively wharfs with seafood eateries. What's more, to the south is the start of the Central Coast, where you can shorten the bucket list with trips to the fabled Big Sur.
Up where Sonoma County claims the coast is where things get seriously dramatic. It's a part of the Golden State where the shores are splintered by great bluffs and waves batter the rocks. Enjoying the breathtaking vistas of the Pacific here is made all the easier by the range of coastal beach houses in the area. They clamber on the cliffs with decks that offer in-house whale watching, or face the salt-sprayed beaches with cozy West Coast lounges where fires crackle within.
Although it's only just over an hour by car from Downtown San Francisco, the Point Reyes National Seashore offers a taste of north California's untamed nature. Carved cliffs drop down to cinnamon-tinted beaches, waterfalls cascade straight into the Pacific Ocean, and there are wild whale pods to spot from the peaks. The rentals in these parts also take a turn for the remote, with plenty of coastal cabins and timber-framed lodges braving the blustery winds on the headlands. It's bracing stuff.
How to bag a cheap California beach house
Don't let them tell you there's no such thing as a cheap California beach house. Whether you're after family-friendly Mission Beach house rentals by the twirling carousels and boardwalks of San Diego, a surf-ready Ventura beach house, or a charming beach house in Monterey by the sea lions and pine forests, there's almost always a way to save on that coastal escape to the Golden State.
Not one for travel planning? Not to worry. There's actually a chance you could save a bundle by organizing your trip to West Coast shores at the last minute. Just keep searching for potential deals and wait to see what pops up – it's common for California beach houses to drop in price when it looks like they'll otherwise go empty.
With average temperatures hovering around 81 in Los Angeles in September, the Golden State often enjoys long, balmy Indian summers. The upshot is that you can still find yourself polishing up the tan well into October, which is when rates in California beach houses also tend to drop as most vacationers head back to work, college, or school.