Daytona Beach house rentals – a guide
Whether you come for the hard-fought Speedweek showdowns, the NASCAR museums, a wild Spring Break escape, or just some Floridian sun, a Daytona Beach house rental can help you enjoy this corner of Volusia County to the fullest. This guide has information on the top areas, the types of properties, and a whole lot more.
Ready to start searching for your perfect beach house in Daytona Beach? Here's a little look at the various types of places just waiting to be discovered along this buzzing strip of Sunshine State coastline.
If you think a fully-fledged villa comes with way too much square footage, you could swap out Daytona Beach vacation house rentals for a self-contained apartment. You'll still get your own space, only for lower rates. What's more, apartments are plentiful along the oceanfront area of town. Look for ones with views of the waves from high-rise accommodations.
Condominiums can really help simplify your vacation. Typically well-managed and well-equipped, they offer clean lodgings with all the comforts of home – a fully-stocked kitchen, a living room laden with sofas, and a family bathroom. You might also get a few frills on top, with some condos touting shared pools and gyms.
Get a whole pad in Daytona Beach
Just because Daytona Beach is all about the gasoline-powered engines and high-speed races, it doesn't mean there's nothing quaint and cute about its vacation rentals. Come-at-me cottages painted daffodil yellow grace the shores in some places. There are cozy hideaways with flower blooming gardens just a short walk from the sands. And you can pick Floridian townhouses with enough rooms to sleep the whole family.
Use the tips and ideas below while you're putting together your trip to Daytona's sunny shores. They can help you make the most of the rollicking auto events and the Atlantic coast alike.
Week-long rentals for Speedweeks
There are some dates on the Daytona calendar that simply can't be missed if you're a budding racing fan. Perhaps the most important of all are the so-called Speedweeks that set the NASCAR season rolling with a big flurry of the checkered flag. You can find vacation homes in Daytona Beach to host you for the whole duration of those high-speed festivals – just be sure to book well in advance.
Long-term jaunts for real car enthusiasts
There's no reason why you can't use your chosen beach house in Daytona Beach as a home away from home. If you're eager to really unravel the vibes of this purring haven of motor engines and Harleys, consider seeking out vacation pads that can be leased for longer periods of one, two, or three months at a time. You won't miss a single showdown on the International Speedway then.
A quick two days during Spring Break or a stopover as you cruise down breezy Route 1 towards Miami are also possibilities. Loads of Daytona Beach house rental owners are happy to host guests for just a single night, so you can whiz to the Motorsports Hall of Fame or clink a brew in the biker bars before moving on.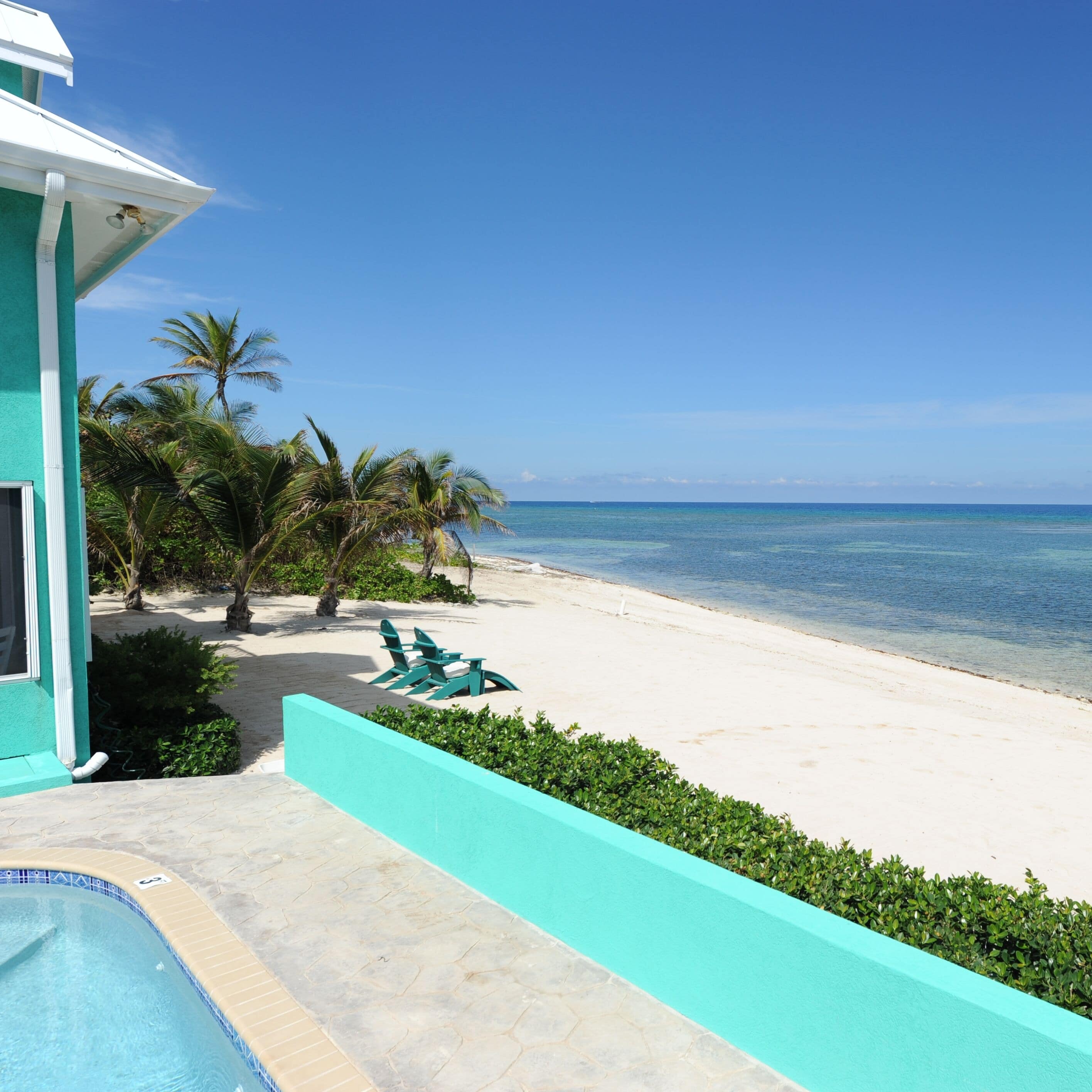 From south to north, this guide to the various corners of Daytona Beach should give a good insight into the character of the city's various neighborhoods, so you can decide where your Florida vacation is going to take you.
Conceived as a good-vibes alternative to Daytona Beach proper, this enclave of town with the "Shores" surname comes brimming with condos and apartments that sit just feet from the rolling waves. Generally speaking, it's a tamer place than its NASCAR-mad bro, so head down for quality time with loved ones.
There's certainly no shortage of Daytona Beach house rentals around the electrifying Daytona Boardwalk. A whirlwind of beach-wear fashion shops and ice-cream parlors, retro gaming arcades and palm-spattered parks, it's the hub of life for many a vacationer.
An historic site of shipwrecks, Ormond-by-the-Sea is now peppered with inviting condominiums and cute beach bungalows that open right onto the Atlantic Ocean. If you're eager to trade whizzing Harley Davidsons for a good book and a better tan, they might be the Daytona Beach house rentals to have on your radar.