Exciting spots to book your beach house in Florida
Winter or summer, the Sunshine State lives up to its reputation as an escape from the cold north. You can snag beach houses in Florida, jet down to shores on either the Gulf Coast or the Atlantic, and be treading warm sands throughout much of the year. No wonder it's such a favorite vacationing spot. This guide has destination tips and other information if you're eager to join the Florida party this season.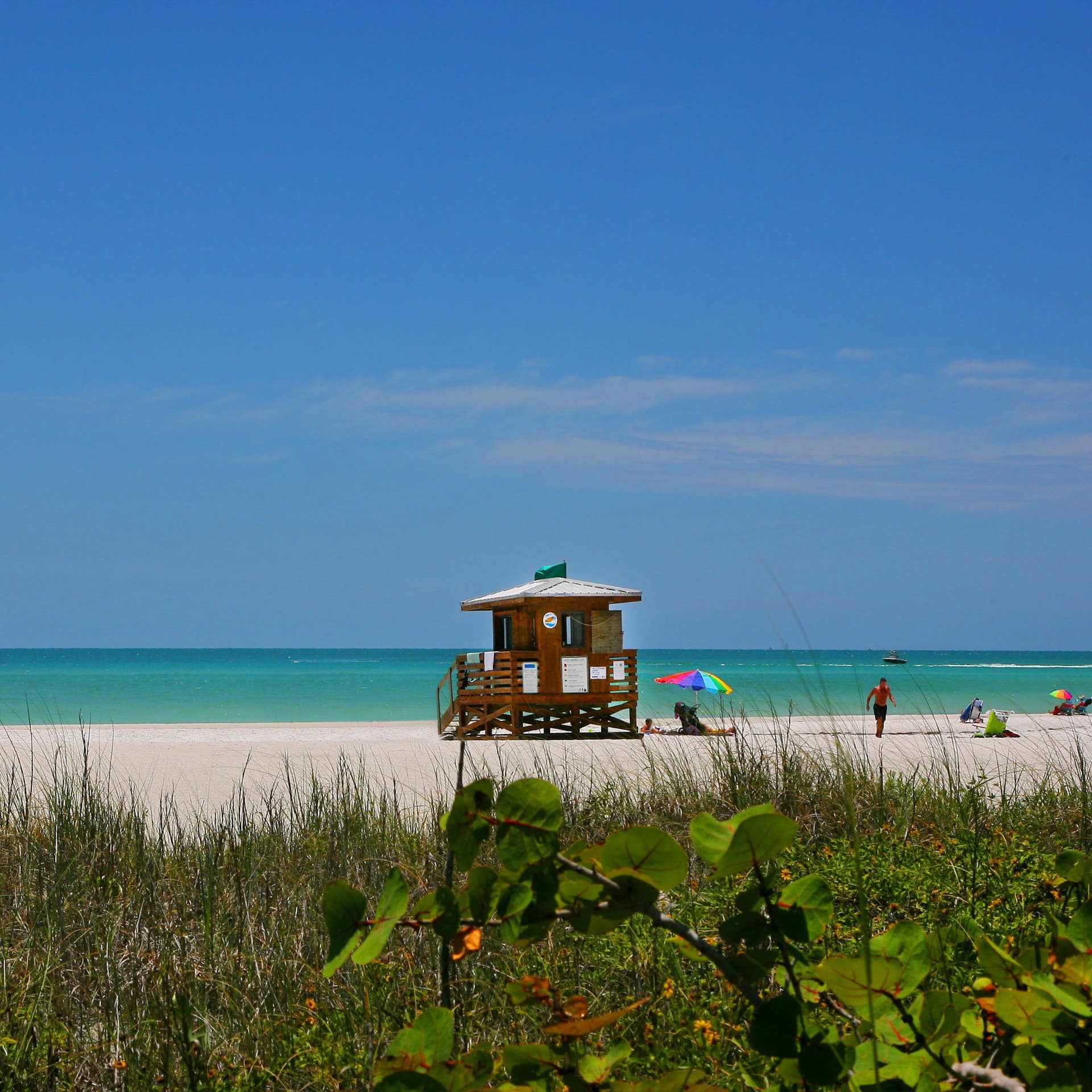 Choose beach houses in Florida's Gulf Coast region to put some of America's whitest of white-sand beaches right on your doorstep, along with sleepless Spring Break escapes and sunbed-ready R&R resorts.
Score a beach house in Sarasota
Culture tops off days under the Florida rays in Sarasota. The John and Mable Ringling Museum of Art, the Ringling Circus Museum, and vintage car exhibits all crowd the center of town, so you'll always find somewhere to test the thinking cap out. Beach houses in Sarasota match the vibe with a distinct edge of luxury and modernism.
Soft sands by Siesta Key beach house rentals
Siesta Key is known across the US for its perfect quartz sand. And it's true – the public beachfront here does seem to glow a whiter shade of white than it seems possible. But there's more. Lively cafes and fashion boutiques converge on Siesta Key Village, there are curious creatures to encounter in the pools of Point of Rocks, and you can find enticing condo and villa rentals along the whole length of the shore.
Santa Rosa Beach house rentals – surrounded by sunny spots
In a tried-and-tested beach retreat in South Walton on the Florida Panhandle, Santa Rosa Beach house rentals have been catering to families and couples for decades. Fine sugary sand and see-through Gulf waters are the name of the game on the coast, while enthralling historic homes hemmed in by azaleas beckon in nearby parks. What's more, a vacation here puts you close to buzzy Destin, and the hive-like cafes and bars of Miramar Beach.
Be drawn to Atlantic beach houses in Florida
From the Georgia state border to the coral reefs of the Keys, there's all sorts fringing the east coast of the Sunshine State. Surf beaches with frothing swells? Check. Glitzy golf retreats? Check. Tropical islands with a Caribbean vibe? Check.
Grab a cold one, take your seat on the sand, and prepare to be wowed by Cocoa Beach's two main successes – pro surfers and jet-propelled spacecrafts. As a stepping stone to the Kennedy Space Center Visitor Complex and some of the best waves in Florida alike, it's easy to see why Cocoa Beach house rentals remain such a doozy.
Kick back in Key West beach house rentals
You'll need to set aside plenty of hammock time if you choose to make for the keys – a halo of sparkling coral islets that stretches out of the southern end of the Sunshine State, straddling both the cobalt Atlantic and the warm Gulf of Mexico. Key West beach house rentals remain some of the most popular, particularly with the honeymoon crowd who value sharing stunning sunsets and sea kayak sessions together.
Dunes and history with New Smyrna Beach house rentals
A mega 13 miles of sand fringes the length of New Smyrna Beach like a glowing ribbon. Of course, that's the major pull, with plenty of New Smyrna Beach house rentals opening their doors and decks straight onto the undulating dunes. But there's also a warming family feel to this city, even if it is tucked just south of NASCAR mecca, Daytona Beach.
Great booking tips for beachfront house rentals in Florida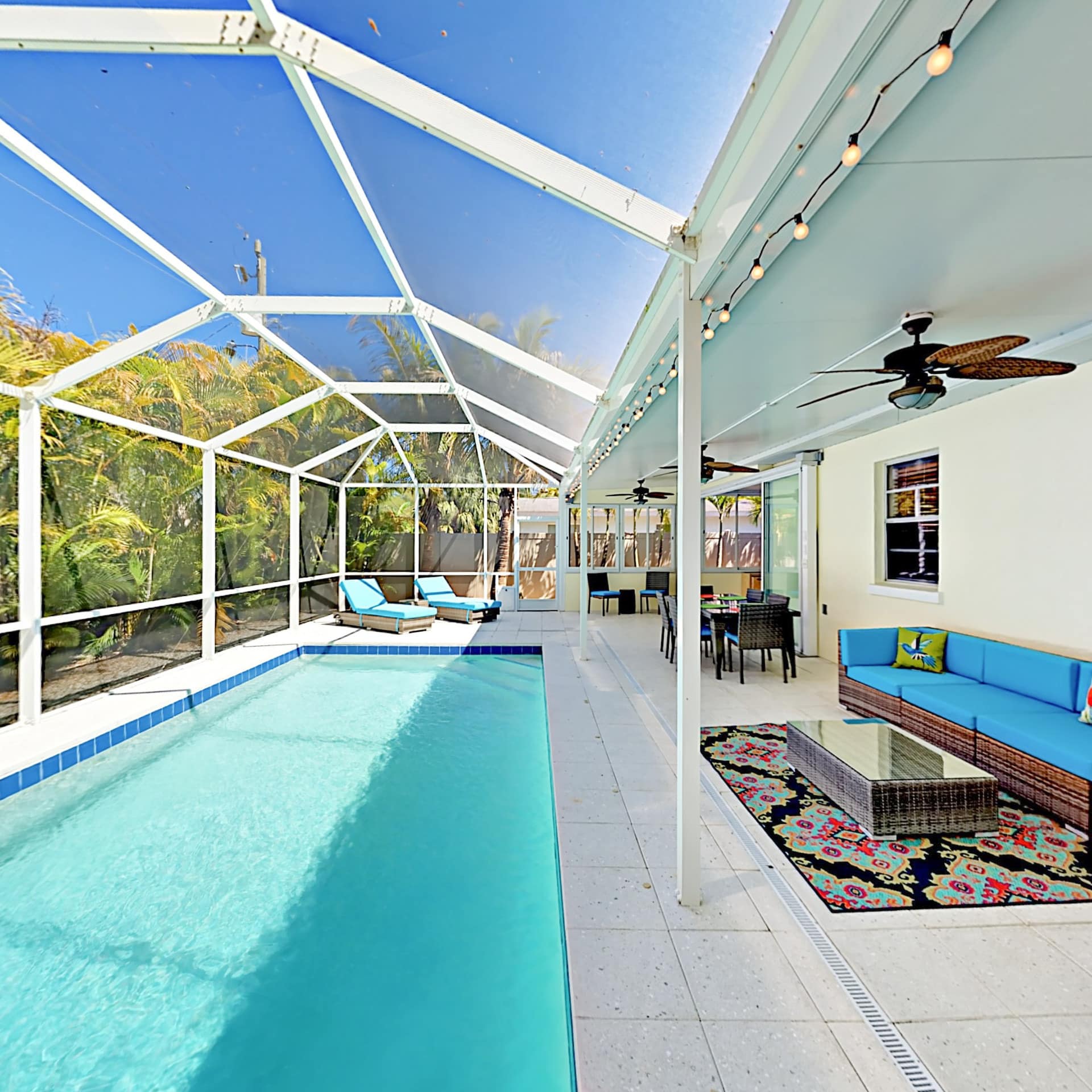 On the chase for the perfect Florida beach house vacation rental? Use the hints, tips, and pointers below to discover somewhere that will check all your boxes, whether that means an Atlantic-view cabana or a long-term home away from home.
Florida beach house vacation rentals right by the ocean
The joys of getting a Florida beach house that's just steps from the roaring waves or the sloshing Gulf Coast waters can't be overstated. Zero in on these enticing pads and you'll wake to the calls of gulls and be able to fling open your door to reveal visions of the sunrise over the Atlantic Ocean.
Whoever said a sun-filled escape to Florida was only for the jet setters? It might be wise to dodge the most sought-after real estate around – think Miami Beach and Palm Beach, where golf courses and country clubs meet the shore. However, there's sure to be a cozy cottage that won't break the bank with your name on it.
Monthly rentals in vacation beach houses in Florida
Looking to stay a little longer? Florida beach houses can often be rented for more than just a short vacay. Of course, securing your favorite spot for extra time is typically easier to do outside of the busy summer and Spring Break seasons.