A look at Miami Beach house rentals
Grab your stay in one of the most iconic surf-side cities in the United States by delving into the mix of chic villas, retro homes, and salt-washed Miami Beach house rentals that wait just a stone's throw from the Atlantic. This guide has booking tips and area guides to help you put together a Sunshine State vacation that's filled with fun.
Miami Beach is an eclectic hodgepodge of Art Deco elegance, Latin American flair, all-American beach life, and designer pizzazz. Just one glimpse at the kaleidoscope of Miami Beach house rentals can show that the vacation spots in the area often follow suit.
Make a splash in Miami Beach by choosing a vacation pad with its very own pool. Yes, the beachfront is usually just a few steps away, but this is the land of glamour and glitz – it just wouldn't be right not to have a sunbed and a pina colada by your private swimming spot, right?
You'll be able to channel your inner A-lister with some of the Miami beach houses out there. With flurries of grand Spanish hacienda design or Art Deco hallways that look plucked from The Great Gatsby, these are the crème-de-la-crème of the south Florida coast. Inside, it's all swish kitchens, palatial primary bedrooms, and sprawling living rooms with come-laze-on-me sofas.
Your very own villa in Miami Beach
Bauhaus buildings that hide infinity pools by private yacht marinas combine with Andalusian-styled homes with whitewashed walls and hammock-swinging gardens, creating a range of villas that are simply to die for in Miami Beach. Generally speaking, these are up there with the most luxurious of all stays, so be ready to fork out a little extra.
Bargain tips for snagging Miami beach house rentals cheap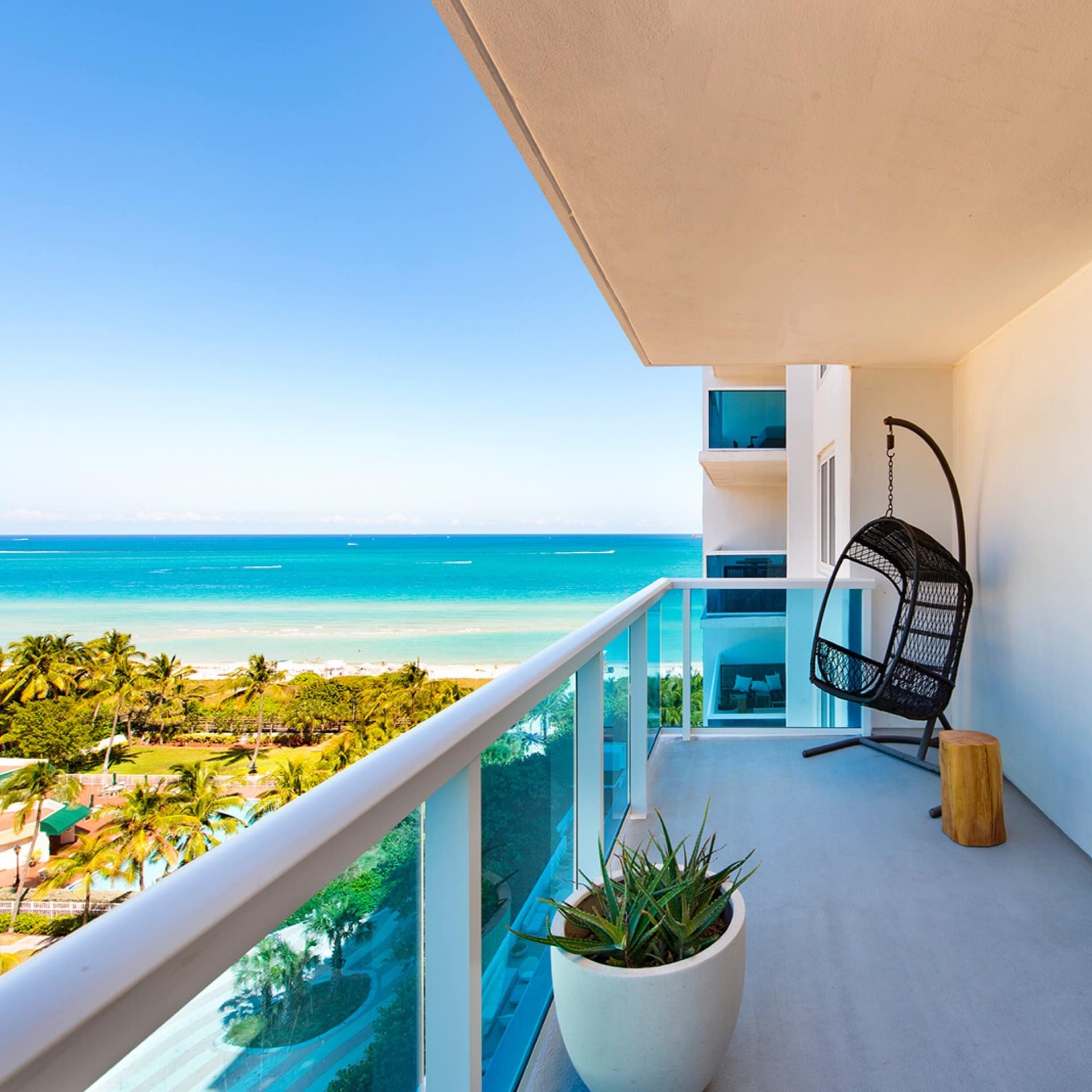 Art Deco tours, slick cocktail evenings, Gucci and Prada shopping, pampering sessions in the spas – there's lots that you might want to funnel those travel funds into down on Miami Beach. That means you certainly don't want to overpay for your vacation home. These top tips can help.
Get thinking about donning your bikini and board shorts nice and early and you could knock off heaps from the price of Miami Beach house vacation rentals. Booking in advance will widen your range of potential villas and condos, giving the bargains a chance to shine.
Miami Beach isn't the only corner of the Magic City where you can soak up the rays and feel the beating pulse of town. North Beach has its own charms, in the form of bohemian coffee shops and al fresco parks peppered with palm trees. Keep going and you'll come to Surfside, a village-feel community with quaint cottages and yacht-bobbing marinas.
Miami Beach is a byword for winter sun for so many that you're likely to be competing with 1000s of snowbirds when the festive season swings by. The same goes for summer, only it's sun-hungry college breakers and families that fill up the rooms. The upshot is that fall, in September and October, heralds some of the best rental deals of all.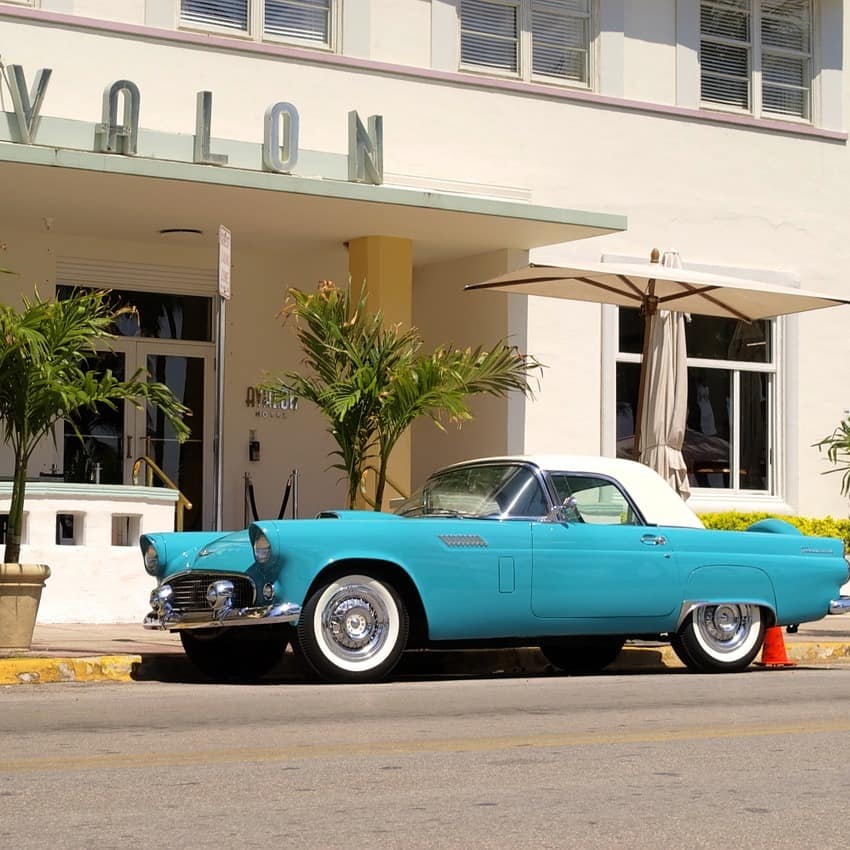 Pinpointing the Miami Beach house vacation rental that gets your wanderlust flowing the most surely depends on zeroing in on the right part of town. Cue this guide to some of the area's top neighborhoods and districts.
SoBe – as its affectionately known – is probably the Miami you've been dreaming of. It's a place where retro hotels line the wide sidewalks, palms pop up on the bike-whizzing promenades, and convertibles drift down the boulevards. The nightlife is legendary, the rentals plush, and that enthralling Art Deco District is something else.
Surfside for something different
You can escape the buzz and hubbub of South Beach by hopping to the opposite end of Biscayne Bay. Surfside territory has a different feel altogether. For starters, only 6,000 people call it home, so there's a small-town atmosphere between the boutiques and cafes. What's more, the pick of Miami Beach house rentals is a little more refined, with spectacular oceanfront condos and high-rise apartments with sweeping views of the Atlantic.
North Beach can seem like a world apart from its SoBe compadre to the south. As the glitzy Versace villas drop away and things become quieter, you discover vacation homes that spill onto broad and sparkling sands where sea grasses sprout from the boardwalk. Look out for the Latin element, too – North Beach is sometimes nicknamed Little Buenos Aires for its juicy gaucho steakhouses and cantinas.