A guide to Pensacola Beach house rentals
Rocking to the rhythm of Spring Breakers in March and hosting countless bronze bodies on its sun-splashed shores for the whole summer, Pensacola Beach has long been providing that fix of Floridian sun, sand, and sea to expectant vacationers. It's hardly surprising that the town has oodles of enticing Pensacola Beach house rentals, some spilling right onto Gulf shores, others hiding between pockets of fish grills and sports bars by the boardwalk.
What to look for in Pensacola Beach house rentals
Pensacola has been enchanting folk since the British first set up their naval bases here during the War of 1812. These days, sun seekers and beachcombers flock down in droves to get their own slice of the picture-perfect Panhandle coast. They choose from a real kaleidoscope of Pensacola Beach house rentals, with all sorts of extras, frills, and features.
Everyone dreams of a Gulf-front beach house in Pensacola Beach. And why not? These are the cribs that sit plush with the sand dunes, with patios and gardens that merge with the shores. Of course, they can be in high demand, so booking early means you're more likely to secure the one for you.
Pensacola Beach house rentals with a pool
Although you get to bathe in the bath-warm waters of the Gulf of Mexico, it can't hurt to add a private pool to the mix. There are lots of places in Pensacola that offer such a luxury, which you're likely to find outside, surrounded by sunbeds, and making the most of the stunning setting right next to the ocean.
The pluses of a condominium are many. Pensacola Beach houses might give more space and privacy, but these self-contained rental units often put even more frills on the menu – think game rooms, on-site bars, restaurants, and reception areas with tour outfitters.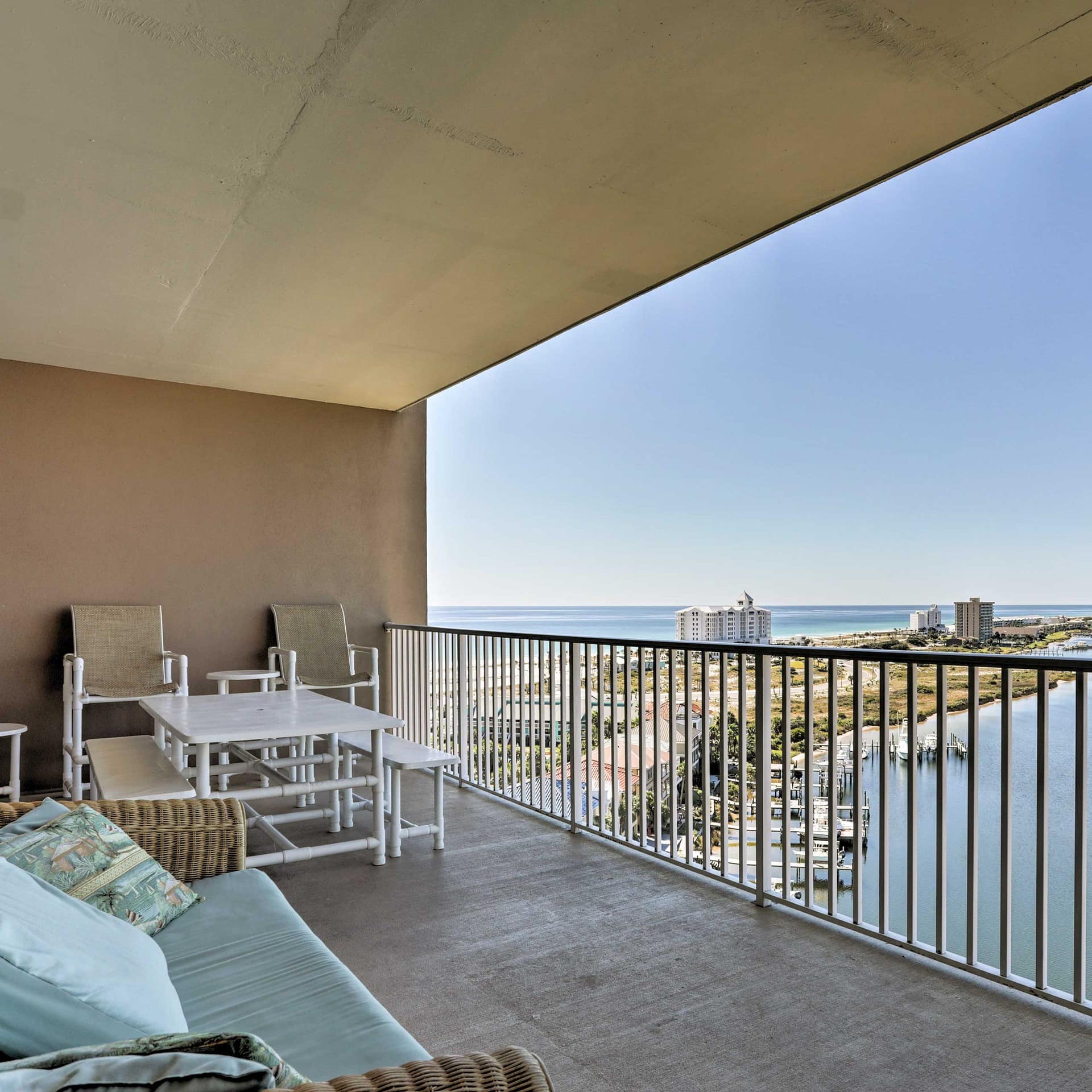 Here, we take a look at the ins and outs of planning that jaunt to beach houses in Pensacola Beach. Whether you're joining the revelries of Spring Break or trying for something more long-term, it's got tips and hints that should come in handy.
The chance of long-term rentals means you can really get the Vitamin D flowing. Forget short stays for a quick tanning session – think whole months or more in your favorite beach house in Pensacola Beach, with the Gulf waves just outside. Generally speaking, it's easier to secure more lasting rentals in seasons like winter or fall.
Spring Break trips to Pensacola Beach house rentals
Some parts of Pensacola Beach can go into overdrive when Spring Break happens. Revelers and good-time seekers descend on the shores from all over the Sunshine State and beyond. They pack out the margarita bars of the boardwalk and bring a fizzing energy to the proceedings. If that sounds like your sort of vibe, be sure to book early – rentals in March will go fast.
Romantic trips for two to Pensacola
Impress the other half by snagging a villa that's sure to tug at the heart strings in Pensacola Beach. With jaw-dropping sunset shows each evening over the Gulf, scintillating sand stretches running the whole island, and empty nature reserves to the east and west, it's certainly got the right romantic setting.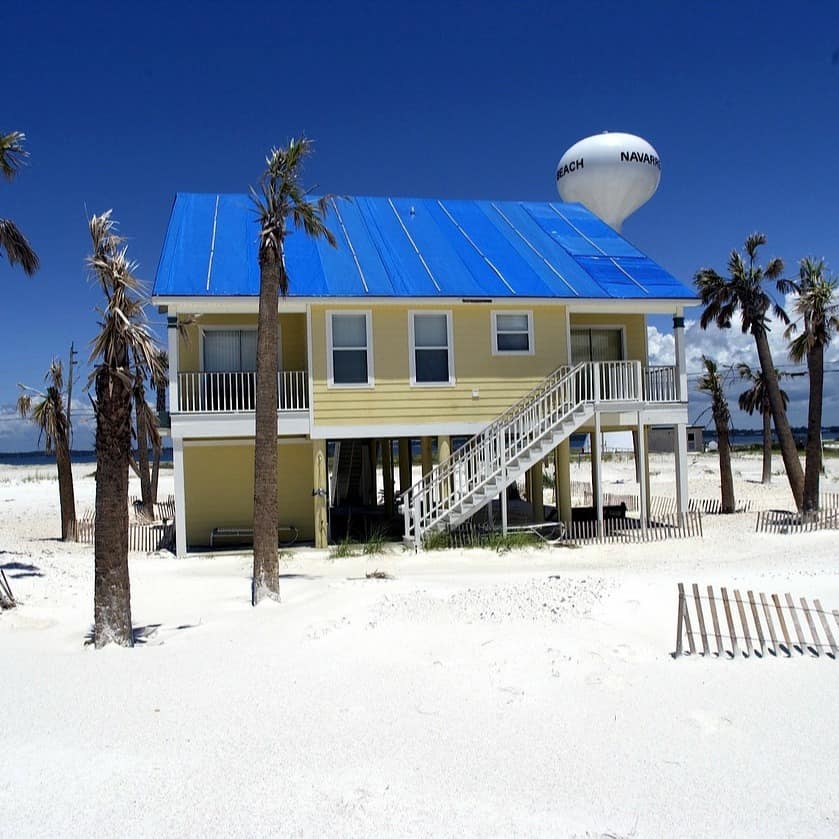 Straddling a barrier island just a stone's throw from the Alabama border, Pensacola Beach has one foot in sloshing lagoons and another in the Gulf of Mexico. The upshot? You can pick out Pensacola Beach house rentals that face the white-capping waves. Or, you can go north to get quieter coves and inlets laden with fishing boats.
Ariola Drive – beachfront properties galore
Wake up, slip on the sandals, and fling open the patio door – voila, you're on the beach. That's what's on offer from the Pensacola Beach house rentals that fringe Ariola Drive. Situated a little east of the town center, the neighborhood swaps grassy lawns for dunes, and comes dotted with wood-framed rentals with panoramic decks and sunrooms.
Lose yourself in a beautiful swath of untouched Panhandle coastline by swapping the beating boardwalk with the Gulf Islands National Seashore. You can find the entrance to the reserve a little east along Santa Rosa Island. Development is restricted within its boundaries, but a few cottages and condos nearby mean all the pristine sands and sea oat meadows are ready and waiting to be explored.
Hop across the causeway from Pensacola Beach to Gulf Breeze and you can open up a whole other selection of ocean-view rentals. Many are sandwiched between pearly beachfronts and the Naval Live Oaks Nature Preserve, so you can sun yourself or hit nature trails that weave through forests and past centuries-old ship-building forts.