Choose the right Maine beach house rental
So, you're looking to hit the shores of New England? Where could be better than the Pine Tree State? This vast cut-out of the East Coast is famed for its color-changing forests and salt-washed fishing towns. But perhaps most enticing of all is the medley of luxurious, characterful, and wave-bashed pads that pop up when you start searching for Maine beach house rentals.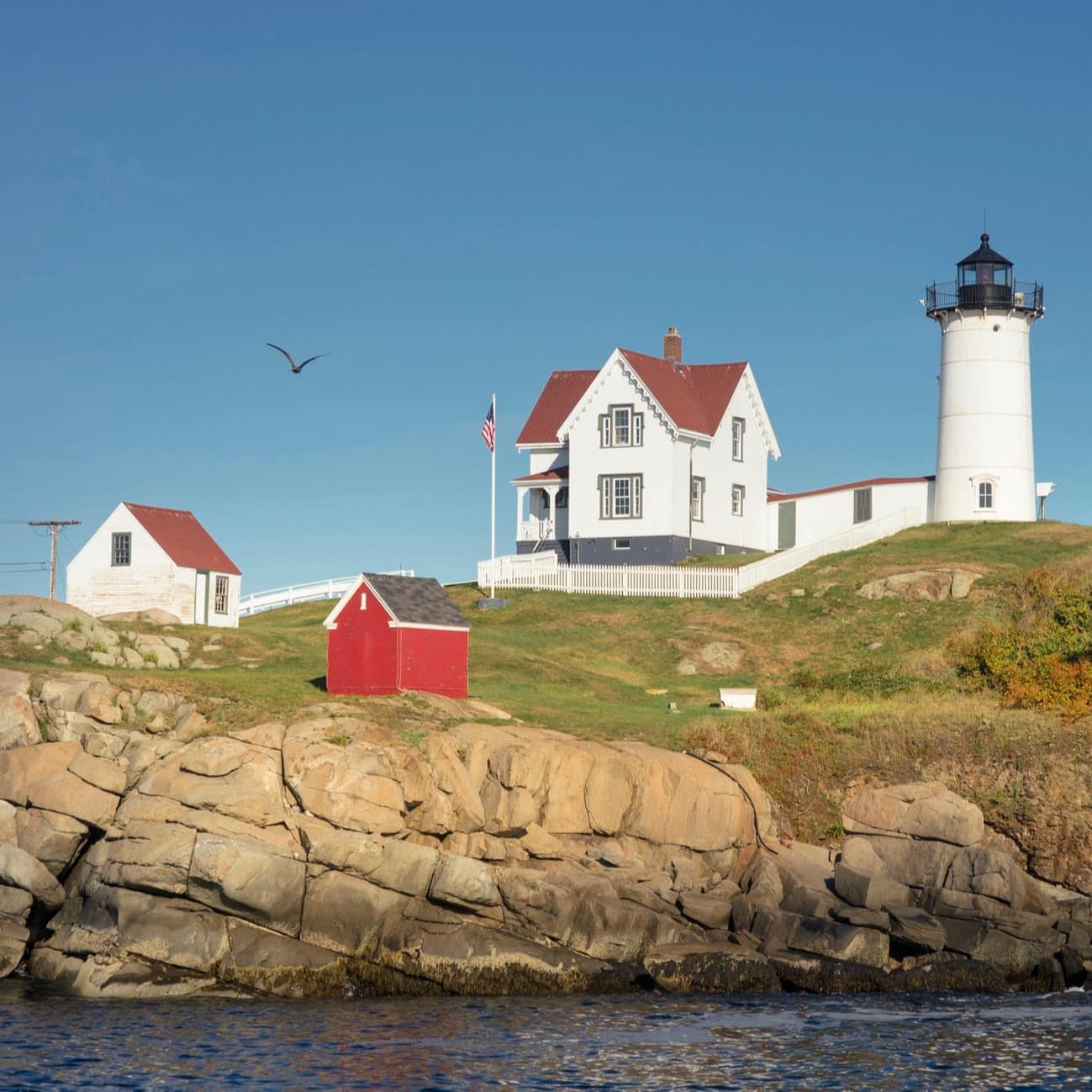 Whether you come to strut vibrant boardwalks or discover shell-speckled coves huddled in lonely pine forests, Maine's long and intriguing coastline is sure to have somewhere to please. Check the following selection of alluring spots where you can seek out a home by the beach.
There are plenty of reasons why Old Orchard Beach house rentals remain some of the most sought-after Maine beach house rentals of all. From May to September, this rollicking town turns into the Pine Tree State's answer to Long Beach. It sways to the rhythm of cotton-candy sellers and the twirling Ferris wheel of the Palace Playground, with sunbathers, shoppers, sandcastle builders, and more.
Leave behind the lobster shacks and cobbled Old Port district of historic Portland and head south to Willard Beach. A rock-ribbed cove of tidal pools and grassy dunes, it's a fine taster of the beauty of the New England coast. It's also lined with enchanting townhouses that have bright and airy breakfast rooms, open-air deck spaces with BBQs, and nautical-flavored lounges.
What's not to love about Ogunquit? A small town with a big heart, this one's got so many facets. Families will find timber-framed cottages that spill onto surf-smashed shores – a three-mile length of beach fronts the place. For couples, there are luxurious condos that enjoy shared swimming pools by drifting backwaters. And between the lot come art galleries and historic ship-building quarters, topped off by LGBTQ bars and sleek spa facilities.
Scarborough – an escape from the city
To really get away from Portland without venturing too far, the region of Scarborough has beaches by the bucket load. Hot spots include the fishing mecca of Saco Bay and rugged Prout's Neck, both of which are peppered with old New England homes and golf courses.
Make sure you get precisely what you need from that Maine beach house rental at the booking stage by considering all the various aspects of your home away from home by the Atlantic. A couple of features you can make the most of are listed below.
Pet-friendly Maine beach house rentals
From Willard Beach in South Portland to the dune-backed reaches of Pine Point on the outskirts of buzzing Old Orchard Beach, there are plenty of places where the hound can run free on the Maine coast – even in the summer months. Cue pet-friendly beach houses in Maine, which will welcome the pooch for long vacations of stick chasing and hole digging.
The ocean is in the blood of New Englanders. That's why you should find it a breeze to get a Maine beach house rental with access to local docks and jetties. In fact, some of the most luxurious places of all could even have their very own waterside mooring waiting outside. That's great news if you were looking to charter a set of sails to explore the Atlantic to the fullest.
The enticing style of Maine beach house rentals
One thing that really stands out about Maine beach house rentals is the unique style and character they ooze. You might be settling into a traditional timber-clad cottage that looks unchanged since the 1800s. You could find wood cabins a la the pioneer age. Or, there are some seriously luxurious pads that channel the vibes of modern Portland.
The rustic feel of a Maine cabin by the ocean
Choosing a Maine beach house rental could be your chance to escape the Rat Race and really enjoy seclusion in nature. That's where cabin-style stays come in. Dressed in organic woods and framed by rough-stone walls, it's all about evoking an earthy and age-old atmosphere in these. You can find them nestled in pockets of shoreline woodland, often with crackling fires ready to warm those salt-washed bones.
Maine is at the heart of New England, so don't be surprised if you discover oodles of Maine beach house rentals steeped in the unique style that the region is known for. That means plenty of timber, light and breezy color schemes, gardens that bloom with hydrangeas, shingle-clad walls, and enchantingly rustic furnishings.
A taste of luxury in Maine beach house rentals
Maine beach house rentals aren't all about looking back to traditional New England. They can also look forward. If you're keen to get a beach house in Portland, you might find all-new condominiums and mansion homes are in the mix. They come with modern conveniences, flat-screen TVs, and perhaps even a steaming hot tub for good measure.