A Malibu beach house to remember
There are lots of reasons why Malibu has become a byword for the Californian good life. Strung out along nearly 30 miles of stunning shoreline north-west of LA, it's studded with shimmering mansions, Spanish-style villas, palm-peppered boulevards, and dashes of cinnamon-tinged sand. If you want to grab your spot in this happening corner of the Pacific, a Malibu beach house rental could be just what's needed.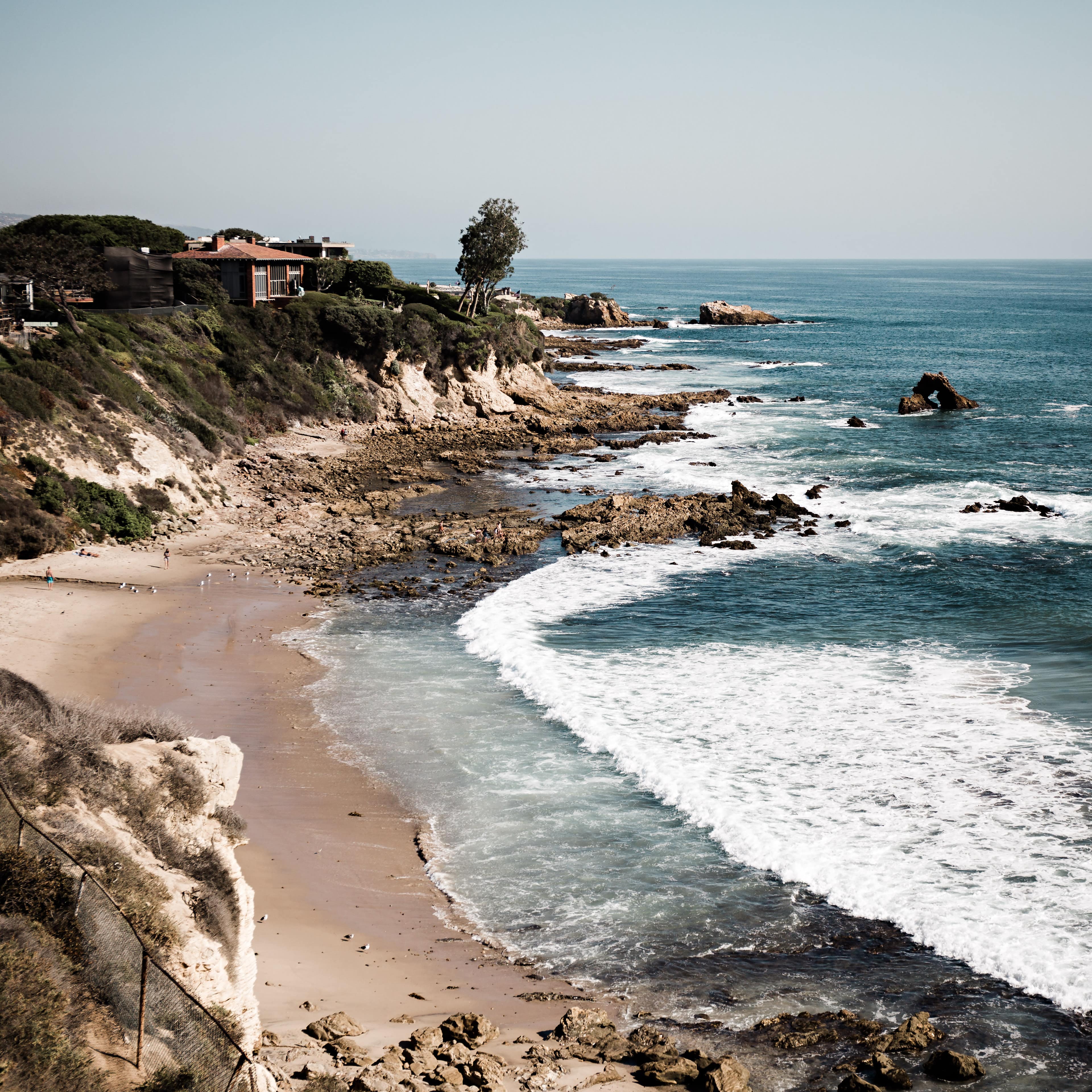 Malibu's menagerie of homes and villas, condos and cottages should mean there's something for all who visit. Check out the main types of beach houses you can expect to find in the area below.
Whitewashed walls and terracotta-tiled roofs decorate some of the vacation rentals of Malibu, keeping the Mexicana vibes of this corner of California very much alive and kicking. These charming casitas promise plenty of character, with their interior fireplaces, hacienda-like designs, and palm-spattered gardens.
A modern condo over the Pacific
If you're a traveler who likes flat-screen TVs, sleek designer kitchen-diners, contemporary art, and sprawling primary bedrooms, it might be a good idea to focus your search for Malibu beach houses on the wealth of condominiums that line the coast here.
A Californian cottage on the sands
A taste of traditional West Coast living is what awaits in the quaint cottages of Malibu's less-trodden beaches. These cozy escapes have compact kitchenettes and intimate bedrooms. They are great for couples who want to wake to fresh ocean breezes and spend quality time together on Californian sands.
Malibu's no stranger to high-class living. A-listers and Hollywood celebrities have been flocking here to soak in the sun and the swells since anyone can remember. Cue the sprawling mansions that pepper the clifftops of Point Dume and Zuma. Counting anything up to 11 bedrooms, they can host your whole party. And they tout plush kitchen spaces with marble surfaces, huge gardens, and some of the best coastal views of all.
Some alluring features of Malibu beach house rentals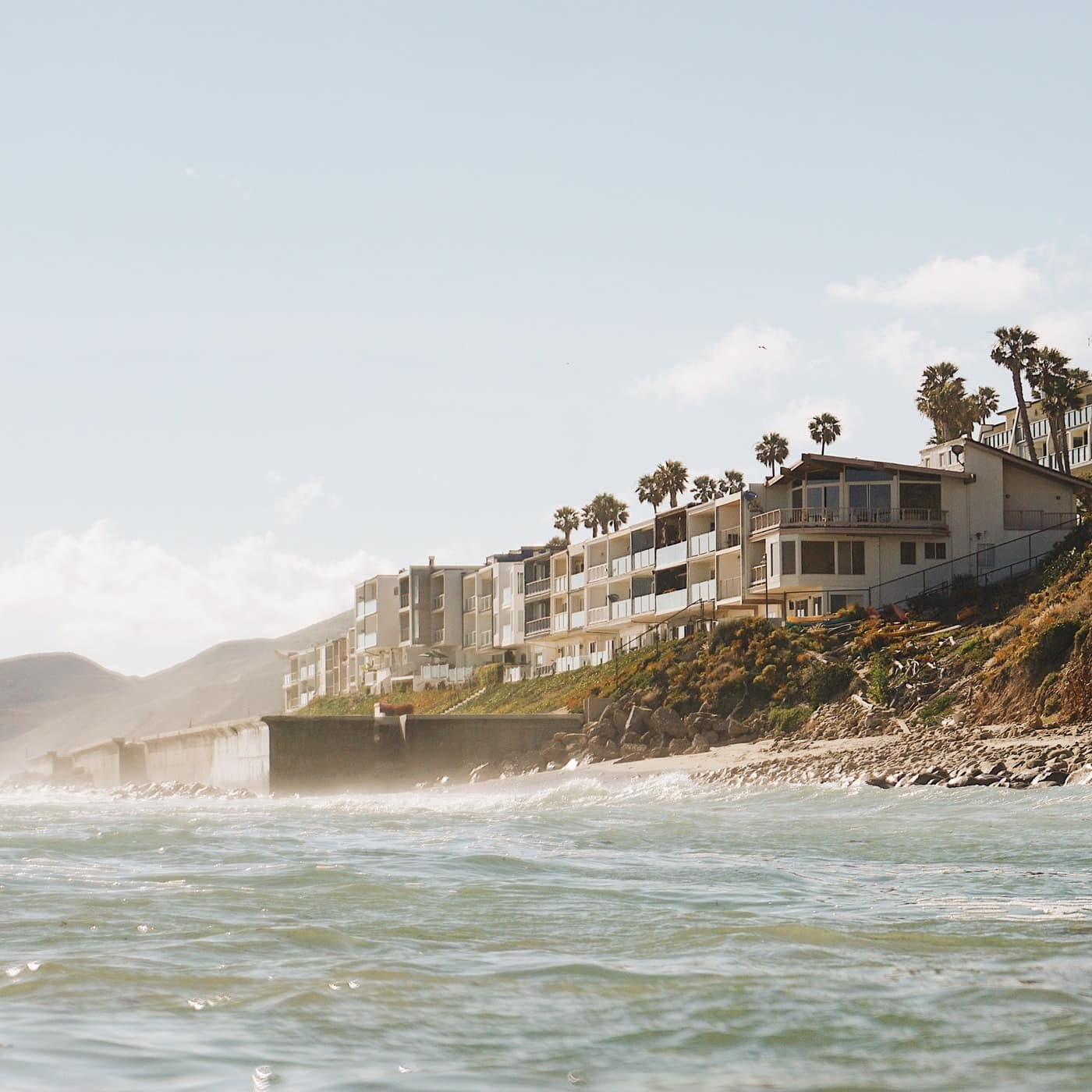 The draws of Malibu beach houses are obvious – a perch just above the frothing waves of the Pacific Ocean, a place between some of California's most sought-after marinas and shopping districts. But there's more, in the form of private swimming spots and unforgettable outdoor spaces…
This is California, remember. That means plenty of living is done outside. Malibu beach house rentals don't disappoint on that count, with oodles of places offering somewhere to clink cold beers to the sunset or fire up BBQ grills with the whole crew. Some of the patios and decks are simply jaw-dropping, clinging to the cliffs and dunes literally feet from where the waves roll in.
A Malibu beach house with a pool
Okay, so the ocean is right on the doorstep. But what about when you pine for a dip in calmer waters? A Malibu beach house rental with a pool is the perfect solution. There are 10s available in the area, either offering shared condo pools or boasting their very own private swimming spot in secluded gardens.
Malibu stretches for 27 miles in total as it goes from the end of Los Angeles to Leo Carrillo in the west. That means there are all sorts of little enclaves to discover, each with their own breed of Malibu beach house.
With one foot in the sprawl of urban LA and another between the green Santa Monica Mountains and the shimmering beaches of Malibu, the area of Pacific Palisades can offer the best of both worlds. It's home to exclusive villas that are frequented by famous faces, so expect plenty in the way of minimalist pads with infinity pools and sunning terraces.
Poking out of central Malibu is Point Dume. It's a dramatic perch for some of the most exclusive and opulent vacation rentals around. With space enough for large parties, lanky palms sprouting from their gardens, and patios that cling to high cliffs, these are the ones to look to if money really is no object.
Tumbling down from the wineries to the ocean, Zuma Beach is one of Malibu's most happening coastal stretches. Burger-flipping food trucks line its back, while families and budding surfers share the shoreline. Behind, there are condos, tight-knit cottages for couples, and deluxe villas with an enchanting Mexicana edge.