The joys of Myrtle Beach house rentals on the oceanfront
It's no secret that the allure of Myrtle Beach revolves around the Grand Strand – a whopping 60-mile stretch of beaches that glimmer powdery white and come washed by a wavy Atlantic. That's also the reason why Myrtle Beach house rentals on the oceanfront are among the most sought-after of all the vacation homes in the resort. This guide can help you bag yours.
A mix of Myrtle Beach house rentals on the oceanfront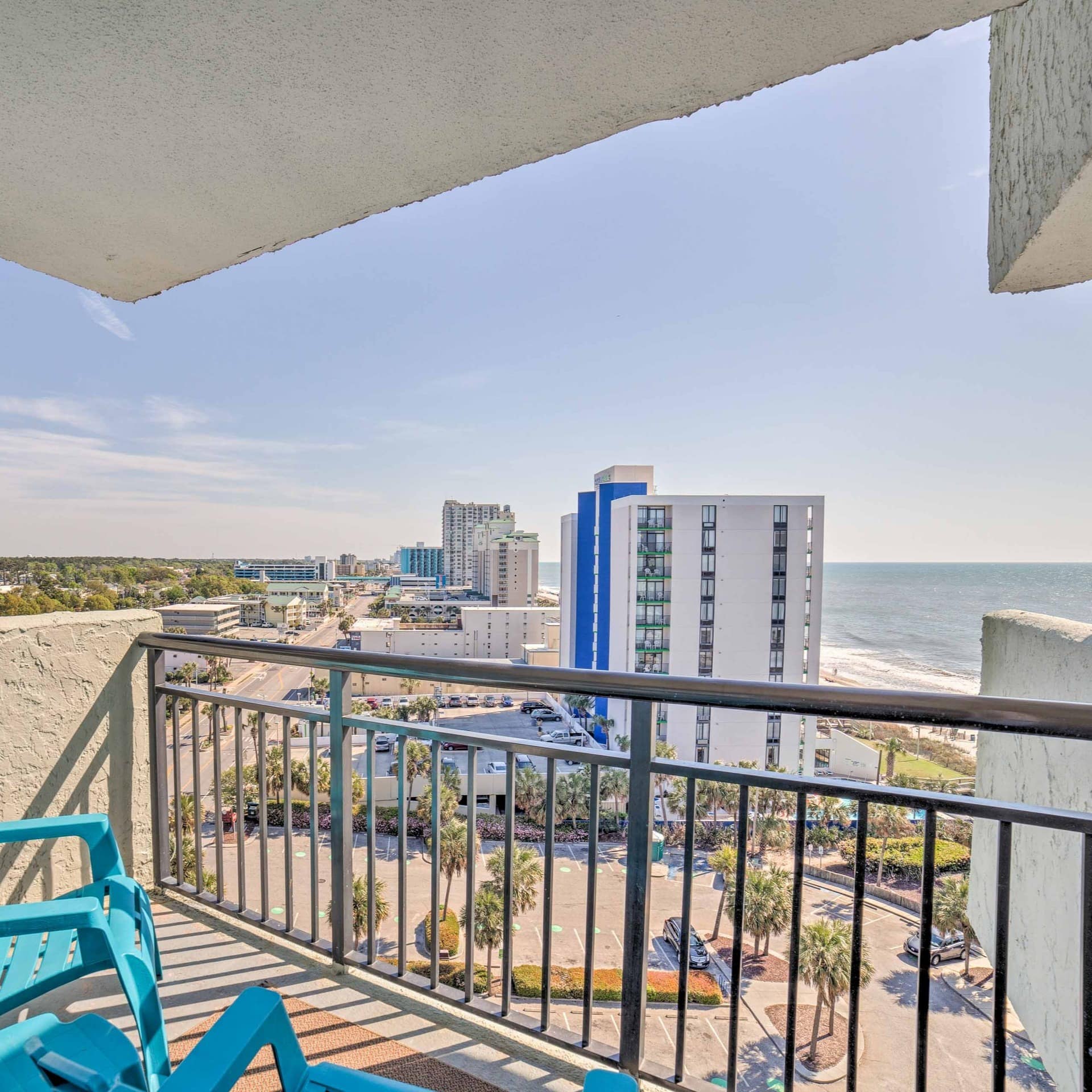 Myrtle Beach is all about getting visitors right on coast. The resort is stretched along a wide bay with more than 60 miles of sparkling sand to brandish. The result is that there are countless Myrtle Beach house rentals on the oceanfront to select – you'll just need to decide what sort you're really after.
The classiest of Myrtle's beachfront rentals won't just put you near the washing waves of the Atlantic Ocean. They will also put a sparkling swimming pool right by your bedroom, just in case you wanted something less frothy to take a dip in. It's normal for swimming pools to be shared between a number of vacation homes in the same complex.
A lofty pad in a Myrtle Beach high-rise
Just one look at the Myrtle Beach coastline and you'll realize just how many condominium blocks there are to pick from in these parts. They make it easy for you to get that stunning view of the Atlantic Ocean by lifting wave-side balconies above the boulevards and boardwalks below.
Venturing further from the center of Myrtle Beach means you're likely to encounter traditional South Carolinian cottages and timber-clad homes. They can get seriously enchanting and sweet, with compact porches with steps leading right onto the grass-topped dunes.
South Myrtle Beach is where the action is. This is the land of neon-lit gaming arcades and concession stands, of palm-topped parks with ad hoc music shows and curious family attractions with weird and wonderful exhibits. In short – it's the area you'll want to look at if you're eager to feel the beating pulse of the resort.
Juicy burgers, mustard-doused hotdogs, sizzling Tex-Mex, and flamingo-pink cotton candy all burst from the shops and stands of the Myrtle Beach Boardwalk. The area also hosts oodles of vacation rentals with balconies that overlook one of the liveliest corners of the Grand Strand, complete with a wooden fishing pier and soaring Ferris wheel.
Tumbling out of scented pine forests and clusters of hilly sand dunes south of the main boardwalk, Myrtle Beach State Park is a last bastion of wild South Carolinian shoreline in these parts. It's something of a magnet for vacationers who like their sands emptier, their seas clearer, and their coastline just a little more untamed. You'll find oceanfront condos right outside the reserve's boundaries.
An oceanfront rental in Surfside
Family vibes dominate down on Surfside Beach. All the oceanfront options in the town are surrounded by welcoming cafés and surf-turf grills. They also have surf schools and farmer's markets right on the doorstep.
Heading away from the hubbub of bars and Tex-Mex eateries that cluster by the SkyWheel and Ripley's Believe it or Not down in the heart of Myrtle Beach can work wonders for the R&R. That's because you can discover Myrtle Beach house rentals on the oceanfront further north that channel more chilled vibes in quieter areas.
The laid-back Cherry Grove neighborhood
Swap soaring condo blocks for charming South Carolinian cottages by making for Cherry Grove. Relaxed and family-orientated, it's some way from the buzzing boardwalk – a 30-minute drive, in fact – but comes with enticing links golf courses and wildlife parks filled with alligators.
Talking of golf courses, there might be nowhere better to seek out those Myrtle Beach house rentals on the oceanfront than the area of Arcadian Shores if you're planning on bringing the clubs in tow. Stylish villas and apartments that converge on glimmering swimming pools and sunning terraces all pop up just to the front of the famous 18-holer, so you can plan days of swimming, sunning, and playing golf.
Most of the long Grand Strand is laced with big resort hotels and enticing ocean-view condominium complexes. That seems to take a break as you come to Briarcliffe Acres, where leafy and green lawns open up above the dunes by the Atlantic. The upshot? It's the perfect area to find spacious homes and cottages just feet from the shore.