Discover great Orange Beach house rentals
Don't let the name fool you – there's nothing orange about Orange Beach. In fact, it's all cotton-white powder and azure water in this corner of the Gulf Coast. So, prepare your favorite boogie board, crack out the sunscreen, and get searching for those idyllic Orange Beach house rentals on Alabaman shores.
Area guides for booking beach houses in Orange Beach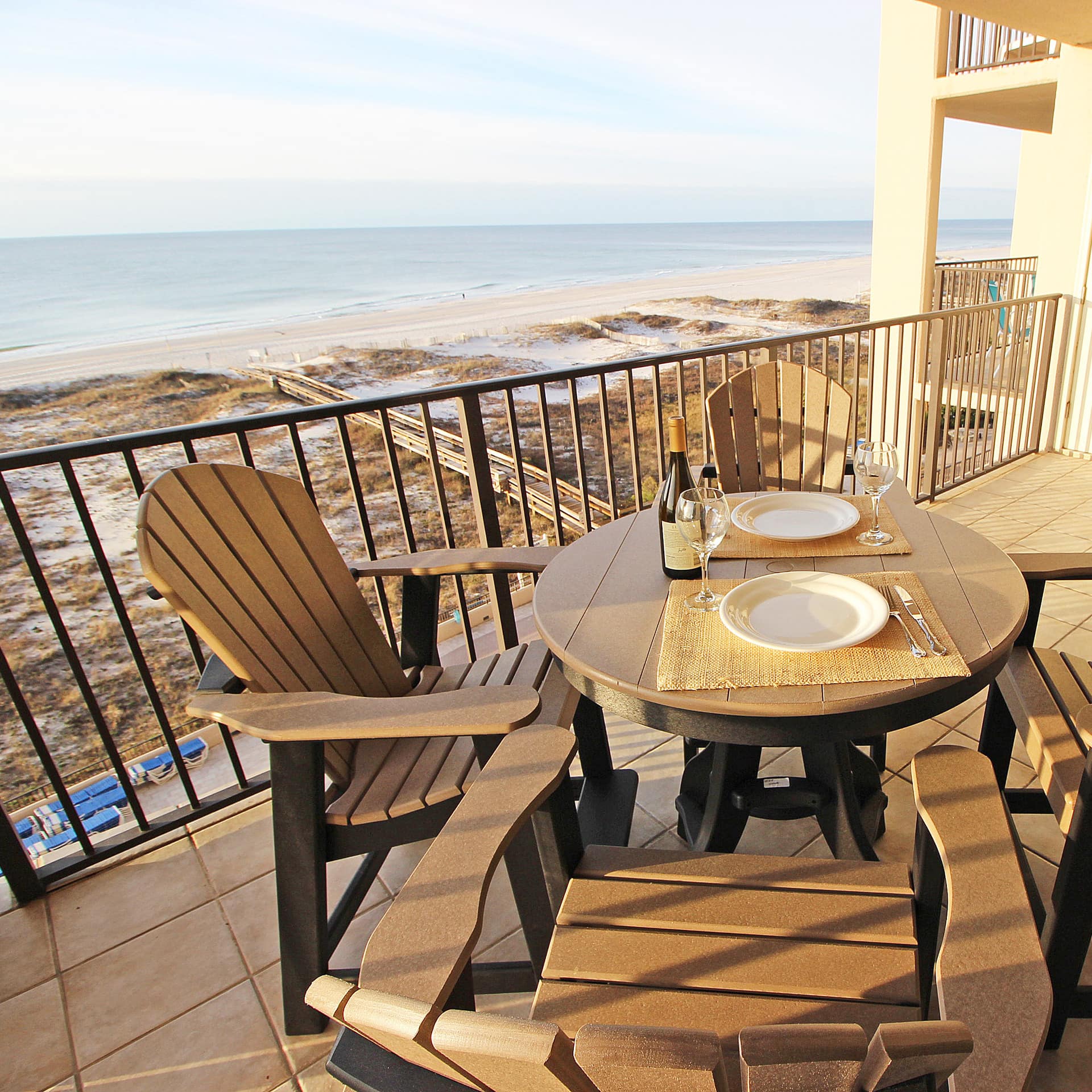 Before you start sifting through the 1000s of Orange Beach house rentals that fringe the sun-splashed shores of this alluring resort, it might be worth getting a feel for the various neighborhoods and what sort of vacation they have to offer.
You'll have to hop over the water to Perdido Key to find the cluster of welcoming condos and apartments that sit along Orange Beach East. These accommodations are about as close to the Sunshine State that it's possible to get while still staying in Alabama, which means they offer unrivalled access to the barrier islands and dune-backed stretches in the nearby Perdido Key State Park over the border.
High-rise blocks of enticing apartments loom over the white sands of central Orange Beach all along Alabama's Coastal Connection. That makes this the prime place to search for your getaway if you want to be the first laying your towel on the beach come morning. Accommodation wise, it's mainly about compact and comfortable self-catering units, where most rentals boast breathtaking views of the Gulf of Mexico.
Skip over to the northern side of Orange Beach and there's a whole clutch of relaxing vacation homes straddling the marinas and banks of the area known as Cotton Bayou. Things take a turn for the luxury in many of these, with sumptuous kitchens and modern living rooms loaded with flat-screen TVs, not to mention health resorts that have swimming pools, spas, and even their own boat moorings.
Different types of beach houses in Orange Beach
Not all beach houses in Orange Beach are made equal. Some sit squarely on the Gulf Coast, touting the best views of the blue ocean. Others lean towards family groups with extra floor space and sleeping quarters. It's a good idea to know exactly what type you're after before starting your accommodation search.
Oceanfront beach house rentals in Orange Beach
Long evenings of Southern BBQ cookouts and cold beers while watching the sunset are what await in Orange Beach's oceanfront rentals. These are the digs that get you closest to the waves and the quartz-powder sands, injecting that coastal vacation with a little more in the way of salt-filled breezes and stunning views.
Paragraph: With condos that have four bedrooms or more, you can usually find plenty of Orange Beach homes with enough space for the whole crew. To match the extra number of guests, it's also common for family-friendly beach units to boast oversized kitchens, bigger deck spaces, and even separate dining areas for those evenings in together.
Timber-faced homes with creaking porches and swaying rocking chairs are also on the menu in Orange Beach, just in case you wanted to infuse that trip with a little dash of Southern character. You can pick them up away from the built-up condos, in areas like Romar, for example.
Budgeting tips for Orange Beach house rentals
You're likely to want to keep as many dollars as you can for dolphin trips and shrimp-filled family seafood buffets. That's where these top tips for saving on the cost of your beach house rental in Orange Beach can come in handy.
Orange Beach is one of the jewels of the Alabama coast. That means its cottages and condos, particularly those by the oceanfront, can be in high demand between June and August. To ensure you can find the place you're after for the right price, it usually pays to get booking well in advance.
On the flip side of getting in there early are last-minute deals. Leaving things late might not seem like the best tactic for scoring low-cost Orange Beach house rentals, but you could just be surprised at the low rates if you're willing to hop in the car and cruise out to the sands without much planning. You'll need to be flexible and ready to go as soon as you find that perfect pad.
Of course, you won't want to be competing with the rollicking crowds of college Spring Breakers in the earlier months of the year. However, if you time it right, a jaunt to Alabama's foot-warming sands in April or May can offer great value for money, what with fewer people filling the popular oceanfront condos and homes.