Booking your Seaside vacation rentals
Hot dog stands and taffy apples, 1920s boardwalk vibes, and – of course – the ceaseless rhythm of the Pacific waves as the backing track – it must be Seaside, Oregon. This much-loved retreat has been drawing families and couples for decades. These days, its pristine sands and pretty state parks are surrounded by Seaside vacation rentals that can make any break to the West Coast extra special.
There are 100s of different vacation rentals across the town of Seaside. They pop up on the shores in the form of deluxe family homes or hide in quieter neighborhoods with budget rates and more niche features. A few examples are listed below.
The promenade of Seaside is tailor-made for family visitors. Channeling the vibes of Atlantic City with a twist of Oregon charm, it's home to microbrew pubs, surf-and-turf kitchens, street entertainers, and more. Around it come plenty of vacation rentals that are perfect for hosting the whole crew, complete with multiple bedrooms and large self-catering kitchens.
Pet-friendly stays on the Seaside shores
There's no reason why your floppy-eared compadre can't trot along to Seaside vacation rentals with you. They might be more interested in chasing sticks in the garden than the dramatic coastal views from the balcony, but it's possible to find pads with pet-friendly policies all over town.
A condo stay in Seaside, Oregon
One way to ensure you keep the creature comforts of home when venturing to Oregon's coast is to choose a condo rental in Seaside. Typically part of a large complex of other vacation homes, these are usually well maintained with plenty of communal facilities – think gyms, game rooms, and even swimming pools.
Areas of Seaside, OR, to find vacation homes
Delve into this area guide to Seaside to discover the places that pique your interest the most, whether that's the energetic promenade, the salt-blown clifftops, or somewhere else entirely.
There are probably no more sought-after Seaside beach house rentals than the ones that straddle the famous promenade. Wedged between the acclaimed Seaside Aquarium – where you can go to encounter seals – and welcoming concession stands, they put you right in the thick of the action.
Seaside vacation rentals on the 101
On a wild, West Coast road trip? There are some convenient Seaside vacation rentals fringing the whole length of the main highway that runs through town. You'll need to walk a little distance to find the buzz of the boardwalk from them, but they are great for visits with the car in tow.
Not to be confused with its LA namesake, the Sunset Blvd of Seaside, Oregon, is just a small extension of town at its southern end. It's set on a high bluff directly above the main stretch of sand, which means its row of gated housing complexes and modern condos have some seriously breathtaking views of the Pacific Ocean.
Gearhart – real West Coast R&R
Head north out of town on Highway 101 and you'll soon arrive in Gearhart. A purpose-built resort that's laced with manicured golf courses and peppered with country clubs, it's got Seaside vacation rentals that are perfect for more mature couples looking for a good old relaxing stint by the ocean.
The top seasons to rent a Seaside beach house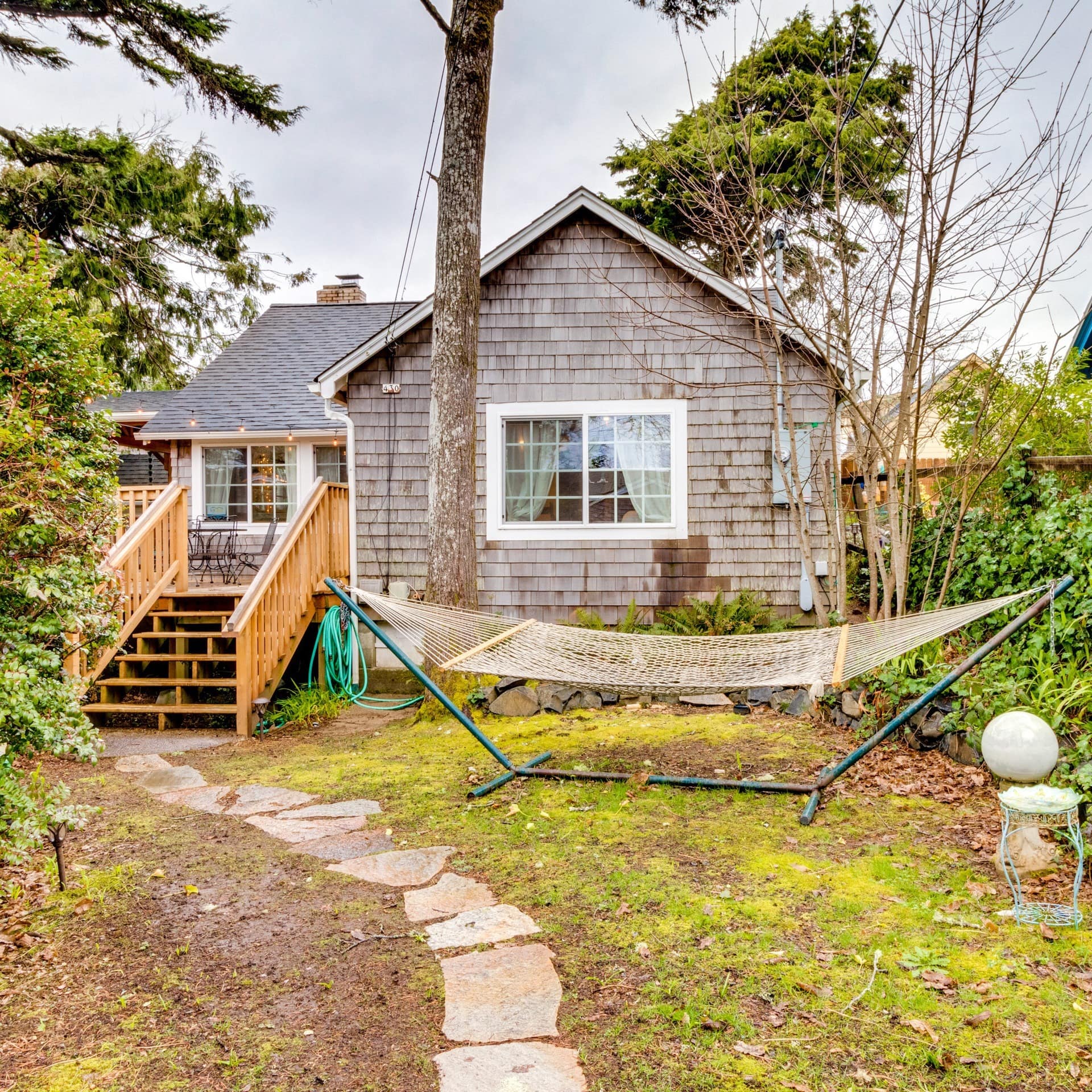 Learn a little about the top times of year to score a Seaside vacation rental before you whisk yourself away to the wave-washed West Coast for a bit of R&R.
Summer's rarely a scorcher
While Florida's cooking in sub-tropical heat and SoCal is steaming in the 90s, Oregon's favorite beach escape rarely sees temperatures soar too high. That makes the summers in these parts just perfect if you're not a fan of sweltering temperatures. Be wary though, because it's also the main visiting season, so you might want to book your beach hut well in advance.
Most vacationers intent on soaking up the rays and lazing on the beachfronts of Seaside have returned home by the time September swings around. That's great news if you're after lonely cliff walks and meditative beachcombing sessions. It's also good for the travel budget, as rates in even the most luxurious beach houses tend to drop during fall.