Score your South Padre Island beach house rentals
Blessed by bath-warm Gulf of Mexico currents and breezy summer days, this thin length of sparkling barrier island in South Texas positively booms from March to September with vacationers after happy-go-lucky sessions on the sand. Great weather is usually a given thanks to the proximity to the Mexican border, and you're sure to find oodles of enticing places to stay with the mix of plush South Padre Island beach house rentals and condominiums.
Planning your South Padre Island beach house getaway
The popularity of South Padre Island – or just SPI for short – means that you might find it helpful to start putting together your escape to the Texan Gulf Coast early on. Follow these tips to get the trip you're really seeking.
Pre-planning your Spring Break in South Padre Island
Beer-soaked festivities a la Margaritaville and sleepless parties erupt on the shores of South Padre Island all throughout March. If you're eager to join the revelers during Spring Break, you'll need to pre-plan and secure a party pad ASAP. Other students might have their eye on that deluxe condo right by the beach, you know.
Winter South Padre Island beach houses
This far south in the United States, just before the Lone Star State turns into Mexico, it's actually possible to spend days on the sand in January and February. Conditions are unpredictable – you could be donning the bikini and board shorts or a thick wooly sweater – but you can still catch rays and enjoy warmer-than-usual shore waters in the Gulf.
Got more time away from the nine-to-five? Why not live like a real local of SPI by booking South Padre Island beach house rentals for longer periods. There are lots of property owners in town that would welcome the idea, whether you're looking for just one month of soaking in the Texan rays or a couple.
How to get bargain stays in South Padre Island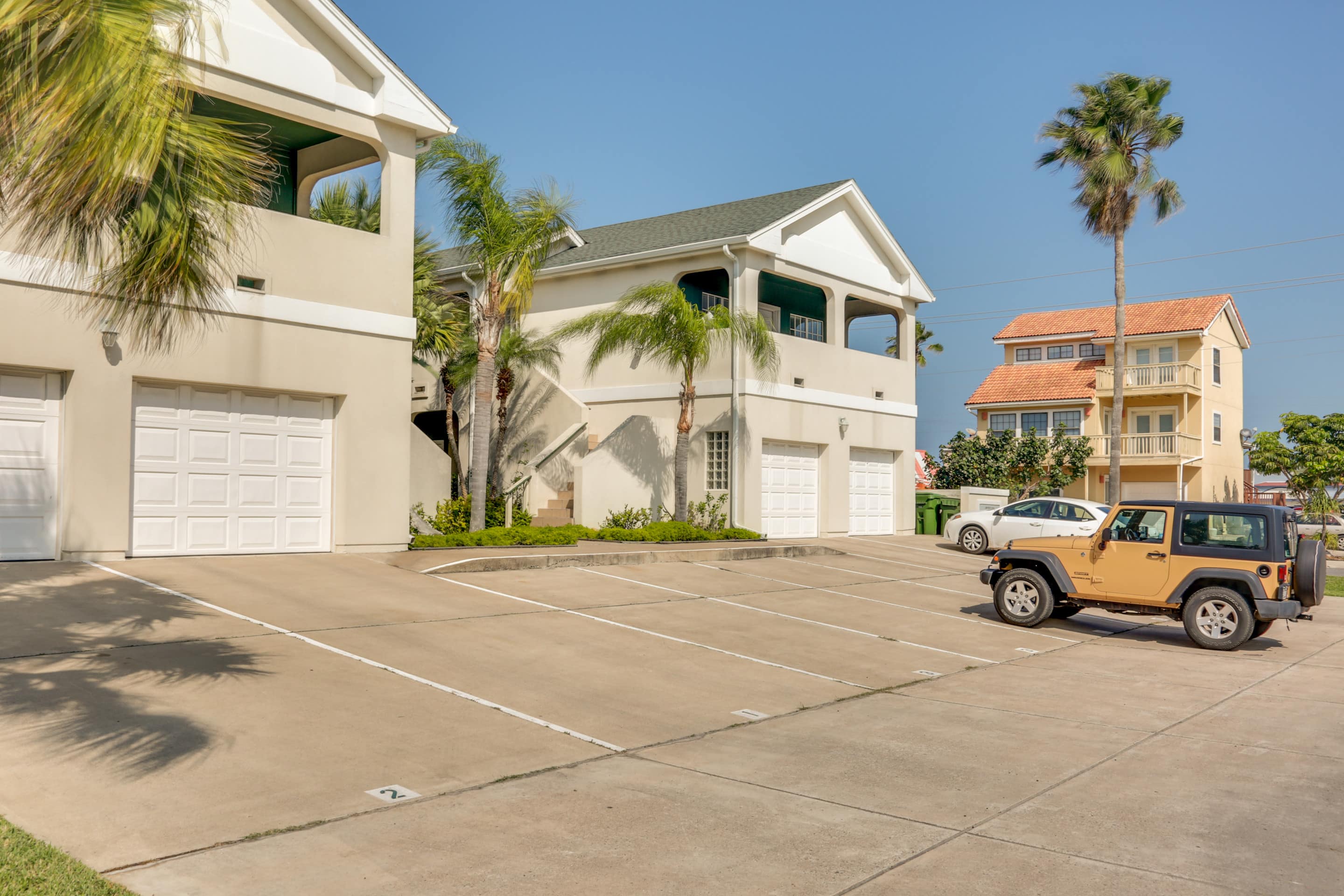 Paying less is always nice. When it comes to South Padre Island beach homes, all those extra dollars could be funneled into the Spring Break beer fund, family dolphin-watching trips, or just some stylish new beachwear bought in the local surf shops. So, listen up – here are ways you can save when booking.
Summer jaunts? Start booking
The bustle of the summer is matched only by the boom in visitors to South Padre Island when colleges break in March. That means it's just as important to start pursuing the perfect rental for trips between May and August as early as you can. It will mean having more choice, in more places, with more bank-friendly rates.
Stray away from the waterfront
It's hardly surprising that the most sought-after spots in South Padre are the rentals that line the beach. Yes, it's a something special to be able to fling open the patio doors and be treading in soft Gulf sands, but if it costs less to nail a place that's just a block or two behind, it's surely worth considering.
Last-minute escapes to South Padre Island
So long as you're not scooting down to Texas's barrier islands in the peak seasons of summer and spring, it's common for last-minute deals to offer plenty of value. Of course, you might need to be a little flexible with your travel plans, so have the sunscreen, the sunbeds, and the boogie board at the ready.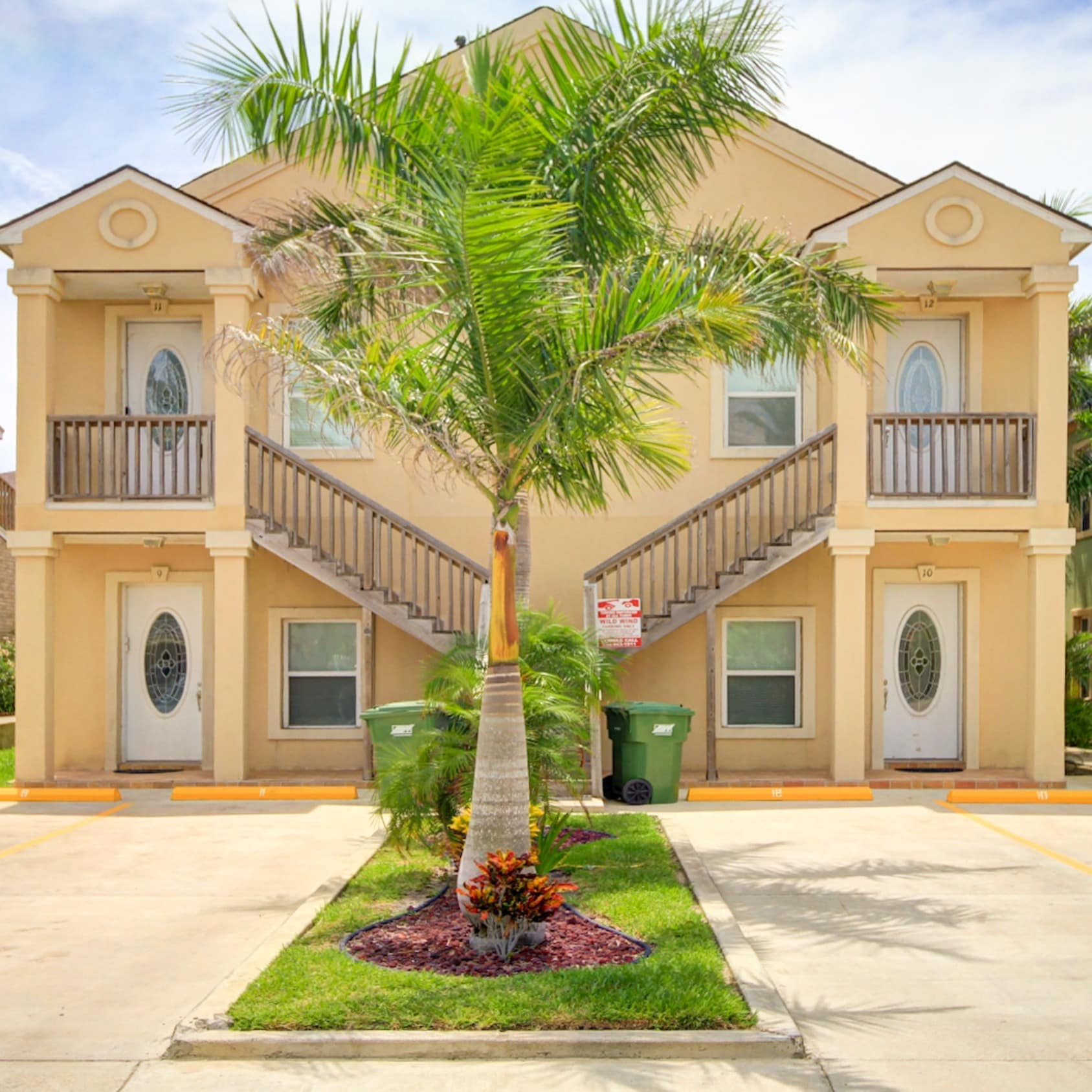 Zero in on the right sort of South Padre Island beach house for you by reading about some of the various places that are on the menu in this sun-splashed corner of the Lone Star State.
Live the high life in SPI
You're sure to be wowed by the most opulent South Padre Island beach houses out there. Facing directly onto the rolling waves, they're ringed by high walls and have palms sprouting from their gardens. Sparkling swimming pools offer alternative places to take a dip in some. And inside? Well, how about designer kitchen areas and plush living rooms, walk-in showers and intriguing artworks?
South Padre Island rentals suited to couples
Romance can flow between the waves and sands of South Padre. Some beach houses are adjoined to breezy balconies where you can watch the sunrise and sunset glowing across the Gulf. Others sit just steps from the dunes, inviting you to morning yoga sessions and hand-in-hand walks together whenever you please.
South Padre island beach houses for family groups
There are stacks of South Padre Island beach house rentals that can cater to groups of four, five, six, or more, with some of the largest homes even touting bed space for up to 30. Family-orientated stays also focus on offering well-equipped kitchens, safe garden areas, and comfy living rooms for those evenings together.