Texas beach house rentals – on Lone Star shores
Away from the bouncing rodeos of Dallas and the sizzling BBQ briskets of Austin, the iconic Lone Star State also manages to cook up a medley of breathtaking beaches and enticing resorts. Some draw families with splashing water parks and rides. Others bump with Spring Break bars. And there are a few where romance flows from the stunning sunsets. Use this guide to help you find the perfect Texas beach house rental and coastal spot this year.
The hottest places to seek out beach houses in Texas
A mega 367 miles of coast converges on the Gulf of Mexico down in Texas. Barrier islands and beautiful spits of sand give way to white-hued beaches and wild dune reserves all over the region, meaning there's a whole kaleidoscope of various places to consider for that next vacation.
South Padre Island beach houses string out along one of the most southerly sections of coastline in the Lone Star State. Get yourself one of the sought-after properties that fringe the gold-flecked dunes and you could kick start you vacation mornings with dips in bath-warm Gulf waters – there are places that put the waves right in your backyard.
Classic enjoyments in Galveston
Look at Galveston as the original Texan resort. The good times roll here between the handsome 1800s homes and the loop-de-looping rides of the old-timey Pleasure Pier. With all that in mind, it's hardly a surprise that the vacation rentals are primed for families. Loads have multiple bedrooms, big gardens, and large self-catering kitchens.
Venture along the Gulf Coast from buzzing Galveston and you'll eventually reach Surfside. It's laced with attractive beaches and has plenty of salt-washed cabanas and cottages that promise to have you sleeping to the sound of the waves. The place also boasts an authentic, local vibe, so get chatting at the gumbo stands and beer bars.
Whether you come with curling surf waves on the mind or a desire to snuggle up to your other half by a bonfire on Mustang Island, the Texas beach house rentals of Corpus Christi have you covered. They're located in a fast-growing resort that even has the vast reserves of the wild Padre Island National Seashore right next door.
Although it's just across the strait from Galveston, Crystal Beach is distinctly quieter and more chilled than its Gulf Coast compadre to the west. Come here to find wave-splashed cabins and long, empty stretches of largely undeveloped sand.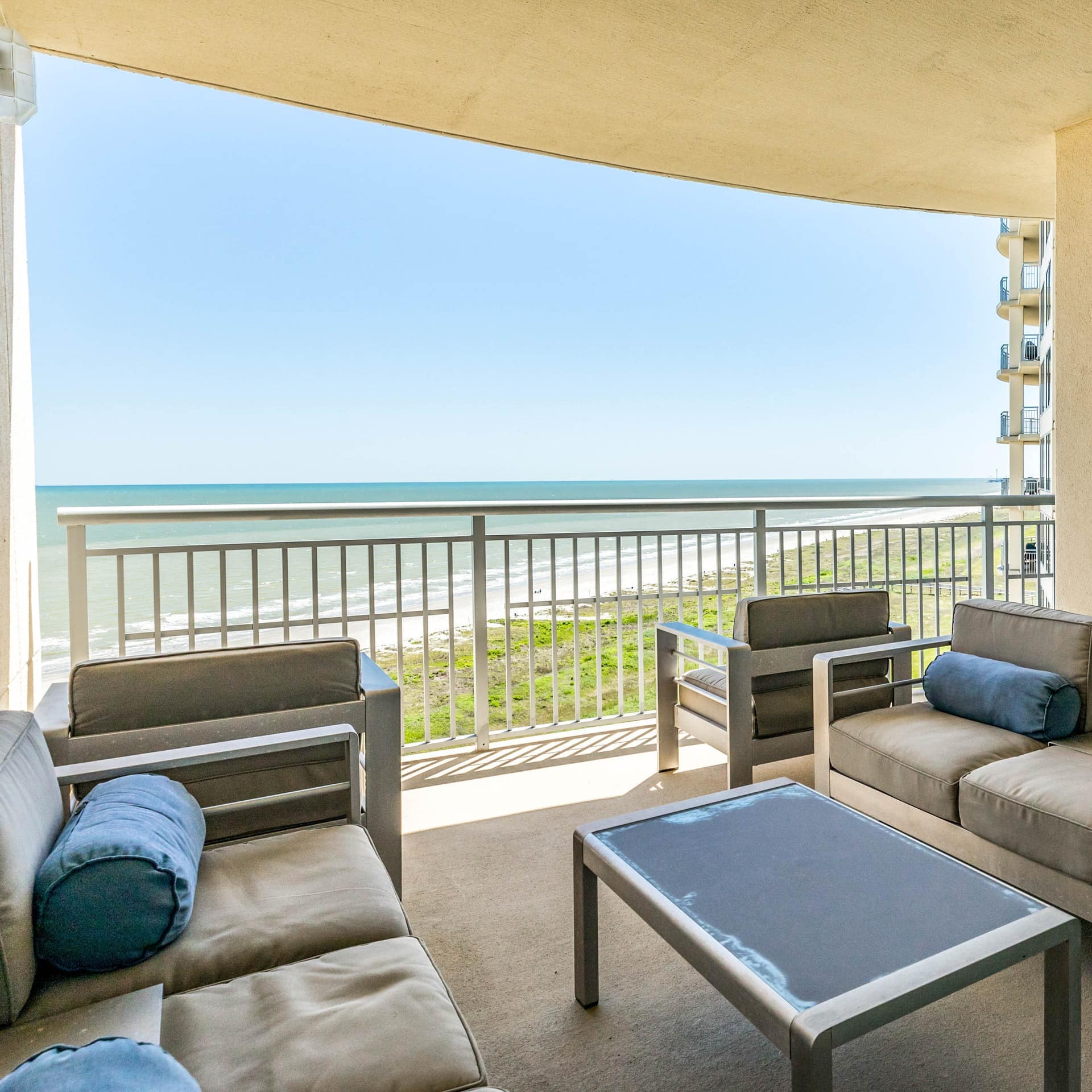 Use the tips below to reduce the cost of your vacation to Texas beach house rentals. They offer insights into when to book and the most easy-on-the-budget seasons of all.
While Spring Break and summer see the beaches of Texas fill to bursting with tanned bodies, surfers, sandcastle builders, and the like, there's something noticeably quieter about fall. That means months like September should be high time to find a bargain in pads that could have cost oodles just a few weeks before – think ocean-view condos with swish interiors and big villas with sand-side pools.
One tried-and-tested way to keep down the cost of any Texas beach house rental is to snag your stay long before jetting off to the ocean. Doing that will ensure you get the choice of all the top deals, whether on an antique Antebellum home in Galveston or a sleek condo by the shimmering sands of South Padre Island.
Before sealing the deal on your jaunt to the Gulf of Mexico, it might be worth thinking about some of the types of Texas beach house rentals that are on offer, from opulent mansions to family stays with plenty of character.
The range of Padre Island beach houses alone includes stylish homes with floor-to-ceiling windows next to sumptuous escapes that have walk-in showers. Galveston has alluring mansions with swimming pools and a touch of Antebellum charm. And then there are the villa rentals in Rockport, where sparkling swimming areas are ringed by decks and kitchen-diners open onto patios with sweeping views.
Texas beach house rentals for family crews
The family draws of the Texan coast are undeniable. No matter if you hit the corkscrewing slides of Galveston's wild water parks or tread the trails of ponies on Padre Island, there's plenty to wow kids and adults alike. What's more, you should never be short of houses that cater to larger groups, touting gardens, several bedrooms, and large living spaces with comfy couches and TVs.
Check out our family destination guides for some other great Texas vacation ideas