Booking amazing bed and breakfasts in Colorado
The Centennial State marks the point where the Great Plains crash skywards to the serrated, snow-mantled tops of the Rockies. Alpine valleys, flower-speckled meadows, and basins of fresh powder take over where Denver sprawls out, hosting ski fields and historic mining towns aplenty. Between them are enchanting bed and breakfasts in Colorado, offering a warm welcome and a stay with a difference.
From snow-packed mountain towns to gondola-swinging ski resorts, steaming spa cities to busy metropolises, there are all sorts of places you can go in search of a bed and breakfast in Colorado. The pointers below are a good guide to some of the very best…
Ask any veteran skier for their list of the top resorts in the country and Vail's likely to have a mention. With big bowls carved into the Rocky Mountains with freeriding and whizzing downhill Black Diamonds, this place has been a playground for pro riders since anyone can remember. The resort itself is distinctly chic, with hearty Alpine-style chalets loaded with hot tubs and muscle-soothing saunas waiting right by the slopes.
Denver's charming Coloradan B&Bs
The Mile High City is Denver's beating heart. It's not only home to some of the chart-topping attractions in the state – the Denver Museum of Art, the African savannah and splashing aquariums of Denver Zoo. It's also got one of the widest selections of Colorado bed and breakfasts, which you can find nestled in quiet cul-de-sacs around the chic LoDo district, where boutique shops and grand Union Station adorn the streets.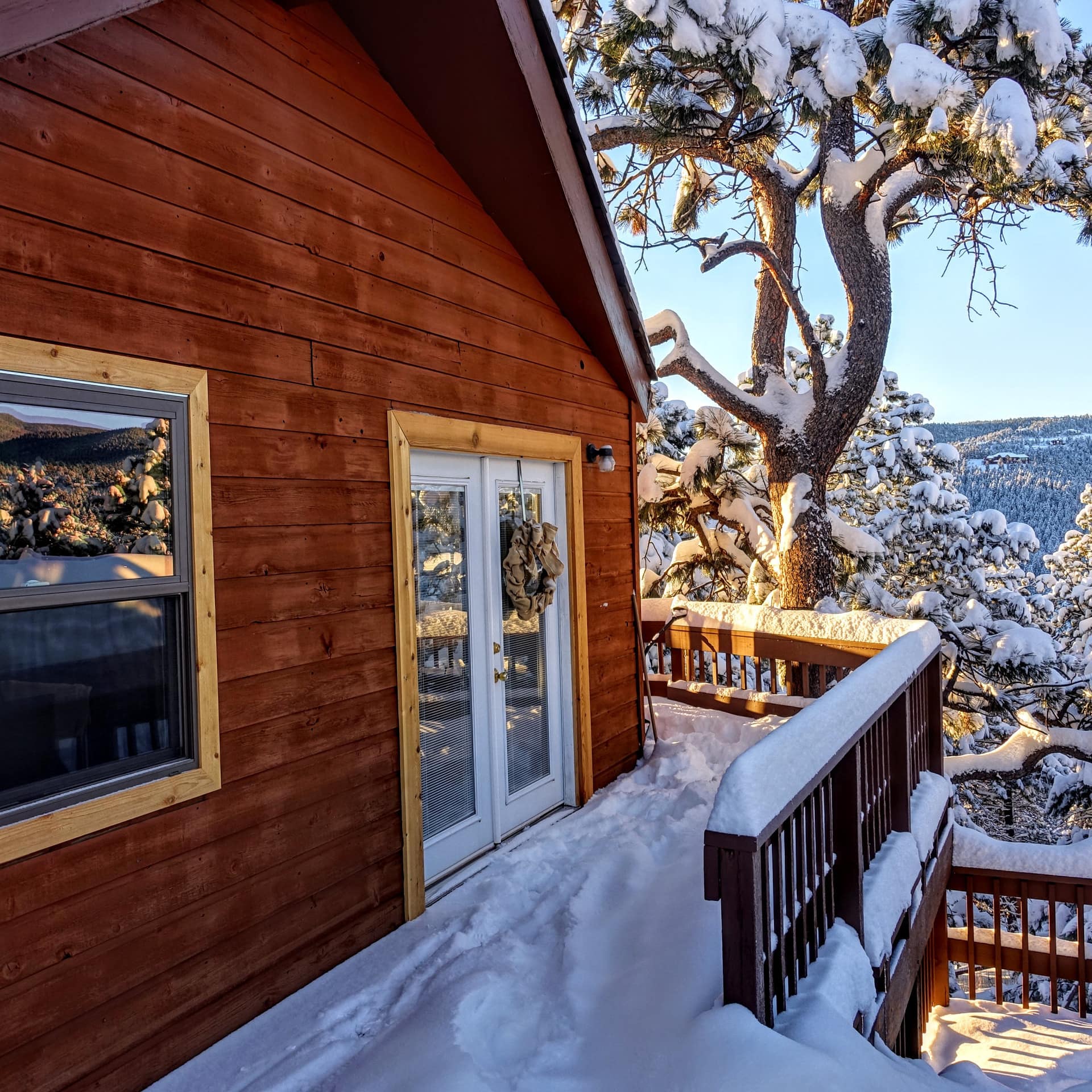 Want to really get away from it all? Only a short drive west of Denver's hustling Downtown, you can escape to a land of pine-scented ridges and Douglas firs. Welcome to Evergreen, where small-town vibes are the name of the game and locally-owned cafes dot the sidewalks. Just don't be surprised to find a B&B that comes with morning yoga sessions or meditation classes.
If you're looking for a bed and breakfast in Colorado that sits in the shadow of iconic Pikes Peak – one of the most popular hiking mountains in the whole of the Front Range – Colorado Springs is a doozy. You'll need to focus your search on Manitou Springs on the west side of the town, where you'll almost certainly have walking access to the hoodoo displays of the Garden of the Gods and the ochre-tinted depths of Red Rock Canyon alike.
Post-ski havens in Aspen, CO
Another of the West's world-class ski fields unfolds around the town of Aspen. Watched over by the carved Maroon Bells mountains, it's a resort that corrals rancher moxie with vintage charm. The upshot? You can get ski-in chalets next to handsome Victorian mansions, you can search for farm stays or settle in long-lost cabin B&Bs on the slopes.
Curious types of bed and breakfasts in Colorado
Some of the very best bed and breakfasts in Colorado stand out from the crowd. These are the quirky and offbeat options that promise an experience you're not likely to forget in a hurry. Interest piqued? Read on for just a couple of examples…
Cabin-style bed and breakfasts in Colorado
The wooded ridges of the Rockies are prime hunting ground for bed and breakfasts that can help you channel your inner pioneer. Cabins top the bill on that count. You can find them nested deep in the wooded canyons around Pikes Peak or studding the ice-caked firs of Breckenridge. And that's only mentioning two.
Victorian homes and alpine lodges
A couple of bed and breakfasts in Colorado are darn good at getting into character. Slapping saloon doors and whiskey-stained bars abound in some of the tavern inns of the historic mining towns. Aspen boasts grand Victorian façades that give way to grand Victorian interiors. And there are little timber lodges clutching the base of the ski runs in Vail that would look just as good in the medieval chalet villages of Switzerland.