A warm welcome from bed and breakfasts in Duluth MN
Fusing port-town grittiness with classic Midwestern charm, Duluth straddles the banks of Lake Superior on a plinth of craggy, tree-topped rocks. It's a real picture to look at, with handsome homes painted white and industrial landmarks huddling around a Downtown where beatnik music bars mingle with hearty brewhouses. Bed and breakfasts in Duluth, MN, are a top accommodation choice if you're eager to feel the local vibes and stay somewhere a little out of the ordinary.
Duluth bed and breakfasts – their special features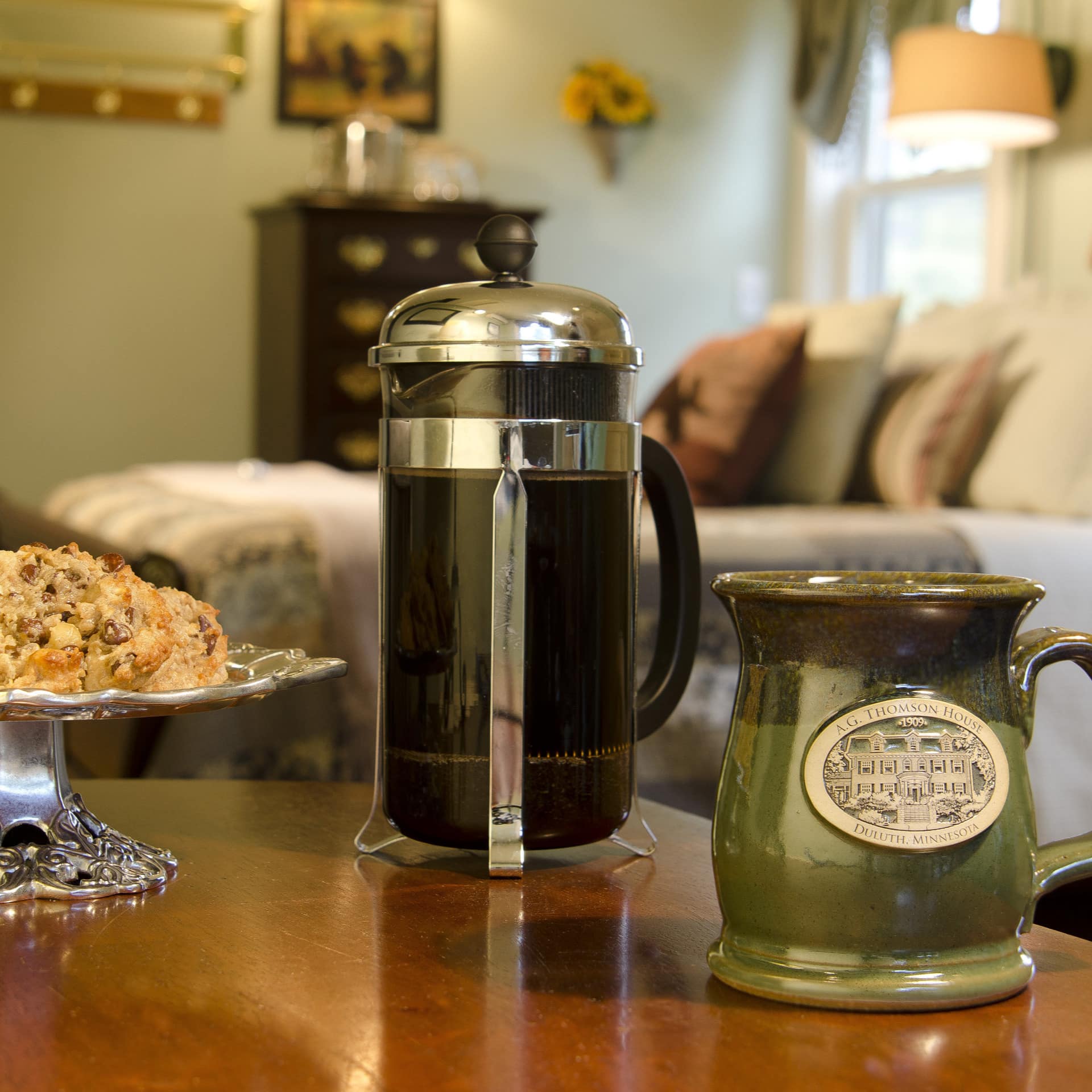 So, what is it that sets B&Bs on the banks of Lake Superior apart from your run-of-the-mill hotel or motel? What's so great about discovering a boutique little hideaway to call your own? The pointers below reveal just a taster of why Duluth's inns and guest houses remain a favorite.
Rarely is there a bed and breakfast that doesn't have an intriguing tale of its own. It's no different in Duluth, what with 100-year-old homes gilded with Italianate and Neo-Classical façades to discover. You can usually ask the owner for a little history and they're glad to share.
Fewer rooms leaves more time for proprietors to focus on offering unbeatable service. That's why so many bed and breakfasts in Duluth come with extra twists and frills. Some invite guests to wine-tasting sessions. Some have spa packages for real indulgence. Some have couples' deals that include decadent confectionary and ice-cold champagne.
The design is irresistible
Imagine warming your toes by your own in-room fireplace. Think of cozying up in a four-poster bed. Get ready for grand breakfast rooms with ceiling roses and diamond chandeliers. Prepare to wander rose-blooming gardens with views of sloshing Lake Superior. There are enchantments aplenty in Duluth's bed and breakfasts.
A Duluth area guide for B&B bookers
You know what they say – location, location, location. Choosing what area to stay in in Duluth can be just as important as choosing what B&B. That's where the guide below comes in, revealing some of the best districts for inns and characterful guest houses.
If you're looking to wander leafy parks beneath historic lighthouses or rock out at the annual Bayfront Blues Festival, Canal Park is the neighborhood to aim for. You might find it tricky to get bed and breakfasts in the heart of the dedicated entertainment area, but waterfront lodgings can be sought out down Minnesota Ave and S Lake Ave just next door.
When the Midwest gets blanketed in snow between November and March, Spirit Mountain Recreation Area opens its tow lifts and 22 ski runs. In the summer, it's a place to wax down the walking boots and crack out the compass, with hiking trails and mountain biking tracks galore. All that's within eyeshot of Downtown Duluth, too.
What could possibly be a better backdrop for an historic bed and breakfast in Duluth than a heritage neighborhood that positively brims with Federal-style manor houses and great Victorian estates? Cue the Congdon Mansion District, a leafy corner of the city that's home to award-winning guest houses.
Getting a good deal on a Duluth bed and breakfast
Don't despair if the travel budget is a little tight. B&Bs, historic inns, and guest houses in Duluth aren't usually going to break the bank. That said, there are ways you can cut down the costs and leave more dollars for exploring Lake Superior and beyond…
Always book early
There's certainly prizes for being prepared when it comes to booking bed and breakfasts in Duluth. As one of the busiest ports in the country, and a gateway to the ski fields and hills of northern Minnesota, there's healthy demand for these accommodations. That means bargains often sell out before you can say "Leif Erickson Park".
Consider a bespoke package
Loads of bed and breakfasts offer tailor-made deals that are great if you're trying to craft a romantic weekend or a pampering break. They couple together the price of a night's stay with extras like bubbling champagne and massage treatments, helping you cut the cost on all those vacation add-ons.