Discover amazing bed and breakfasts in Galena, IL
Oh Galena – you beauty, you. Did someone stop the clock here in 1848? It certainly seems like they did. Redbrick facades mingle with kitschy antiques boutiques with sash windows and dangling lanterns, as Main Street runs through a registered historic district of countless Victorian, Queen Anne, Neo-Classic – you name it – homes and mansions. And if that sounds like prime hunting ground for enchanting bed and breakfasts in Galena, IL, that's because it is. This guide can help you unearth the one that's perfect for you.
The unique style of Galena bed and breakfasts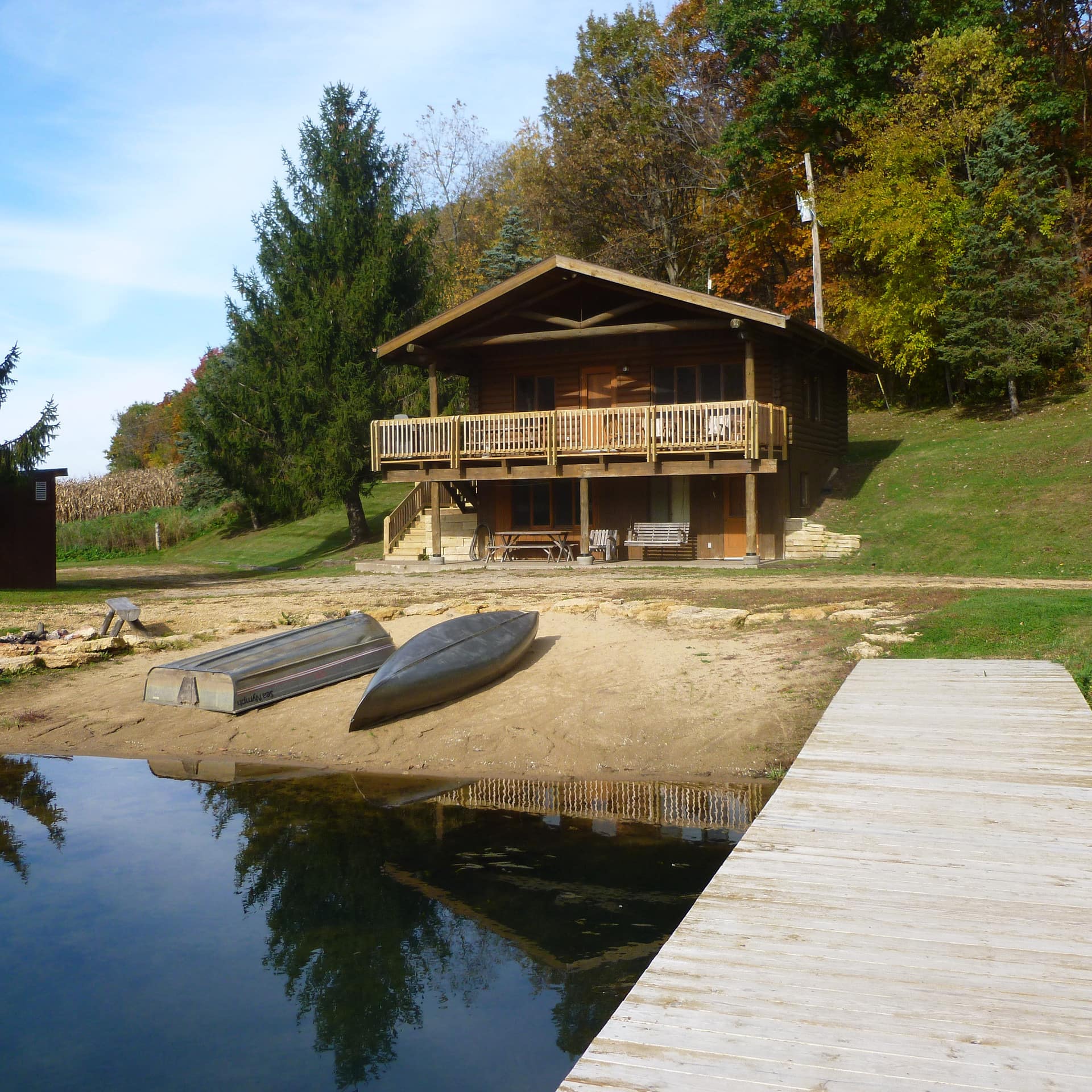 With over 1000 buildings listed on the National Register of Historic Places, Galena certainly isn't short of B&Bs and inns that can take the breath away. Whether it's a redbrick townhouse from the 1800s or a converted jail on a wooded hillside overlooking the town, there's oodles to impress…
Irish bed and breakfasts in Galena
With dangling lanterns glowing in mahogany-lined pubs downstairs, and hearty cottage-style suites inspired by the old farms of the Emerald Isle upstairs, there's plenty to be said for the B&Bs of Galena that hearken after beautiful Ireland. They are perfect for romantic duos and couples' escapes, what with Gaelic music nights and hearty cuisine on the menu.
The Victorian charms of Galena B&Bs
It can seem as though there's an exquisite Victorian home on almost every street corner in Galena. Loads of the town's guest houses now occupy them, inviting guests to lounge in antique-filled drawing rooms where crackling fires flicker in the hearth, or in doubles with four-poster beds and furnishings lifted straight from a Dickens novel.
Something rustic in the Illinois country
You won't have to venture far from the boutique-fringed Main Street of Galena to be lost in landscapes of undulating green hills and rolling farm fields. The region surrounding the city – known as Galena Territory – is a veritable Illinois Arcadia, and it's got the alluring bed and breakfasts to match – think cabins, converted barns, and clutches of English crofter's cottages with thatched roofs.
Luxury Galena bed and breakfasts
You don't need luxury to enjoy the delights of handsome Galena, but it can't hurt. Bed and breakfasts can help on that count. Just check out some of the sumptuous and opulent features they add to the mix below…
Because most B&Bs only have a handful of rooms, the service in these establishments tends to be more focused and personalized than you're used to. Home-cooked morning meals are the norm, for example. You can organize bespoke spa packages, too. Or, ask for tailored tours and bottles of champagne delivered direct to your suite.
Whirlpools and hot tubs abound
When you're done soaking in the rich history of the Galena town center, you can enjoy a soak of another kind. That's thanks to the luxurious bed and breakfasts here that throw in spa pools or bubble baths. You'll catch them both inside your room, and in private yards shrouded by oaks and maples.
Wine evenings, epicurean tasting menus, and even private chefs with farm-to-table ingredients sourced straight from the local farmer's market are the order of the day in many a Galena B&B. And that's not even mentioning breakfast. That's often tailored to each guest, with whirlwinds of Lorraine quiches, Italian coffee, homecooked muffins and bagels, fresh orchard fruit – you get the idea.
Popping up on Illinois vineyards, hiding in clusters of woodland, bobbing on the waters of the Mississippi River's tributaries, and plush with the handsome rows of Main Street – there are all sorts of awesome places where Galena B&Bs make their home. Two enticing examples are below…
A Galena guest house in a winery
Galena is right on the cusp of Illinois wine country. It's the start of a tasting trail that runs all the way from the border with Iowa to the northern fringes of Chicago in the east. You can kick-start your adventure by choosing a stay that's joined to cellar door, plenty of which rest in the nearby countryside.
There's simply nowhere better for historic immersion than the heart of this time-stood-still town. Step outside the door of your chosen inn and you'll instantly be surrounded by centuries-old blacksmith shops, the onetime residence of Ulysses S. Grant, and charming market houses from the 1800s.