Picking the best bed and breakfasts – a destination guide
Fans of the very best bed and breakfasts in the country will love the range of destinations that follows. It hops from East Coast to West Coast, encountering leafy New York villages and frontier towns on the Great Plains, tasty wines in Missouri vineyards and monument-filled cityscapes, all in search of places known for their unforgettable B&Bs.
A Twin Cities bed and breakfast in Minneapolis
Don't overlook the happening Twin Cities when you come to plan that vacation in the Midwest. It might be bustling and big, but there are cozy bed and breakfasts in Minneapolis to encounter if you know where to look. And where should you look? Well, how about between the redbrick warehouses of the North Loop historic district? Or maybe breaking out to lived-in Lyn Lake, where brewpubs mingle with myriad craft boutiques?
All sorts of bed and breakfasts in Delaware
Whether you come to strut the boardwalk and jive by the bandstand of Rehoboth Beach between June and August, or to unravel railroad history and hit farmer's markets in Wilmington, there's sure to be a bed and breakfast in Delaware that's perfect. Some might even have that unique East Coast feel, with white-painted porches out front and Colonial tales oozing from their timber-built walls.
Enchanting bed and breakfasts in Mississippi
There's no denying that some of the B&Bs in Mississippi are darn stunning. You'll find them nestled in scented magnolia groves, residing in grand Antebellum farm estates, or spilling down to the cotton-tinted sands of the Gulf Coast. Lots channel Deep South charm, too, offering breakfasts of grits, hash browns, and sausages, and dinners of smoky brisket beef straight off the grill.
By the ocean with bed and breakfasts in Jersey Shore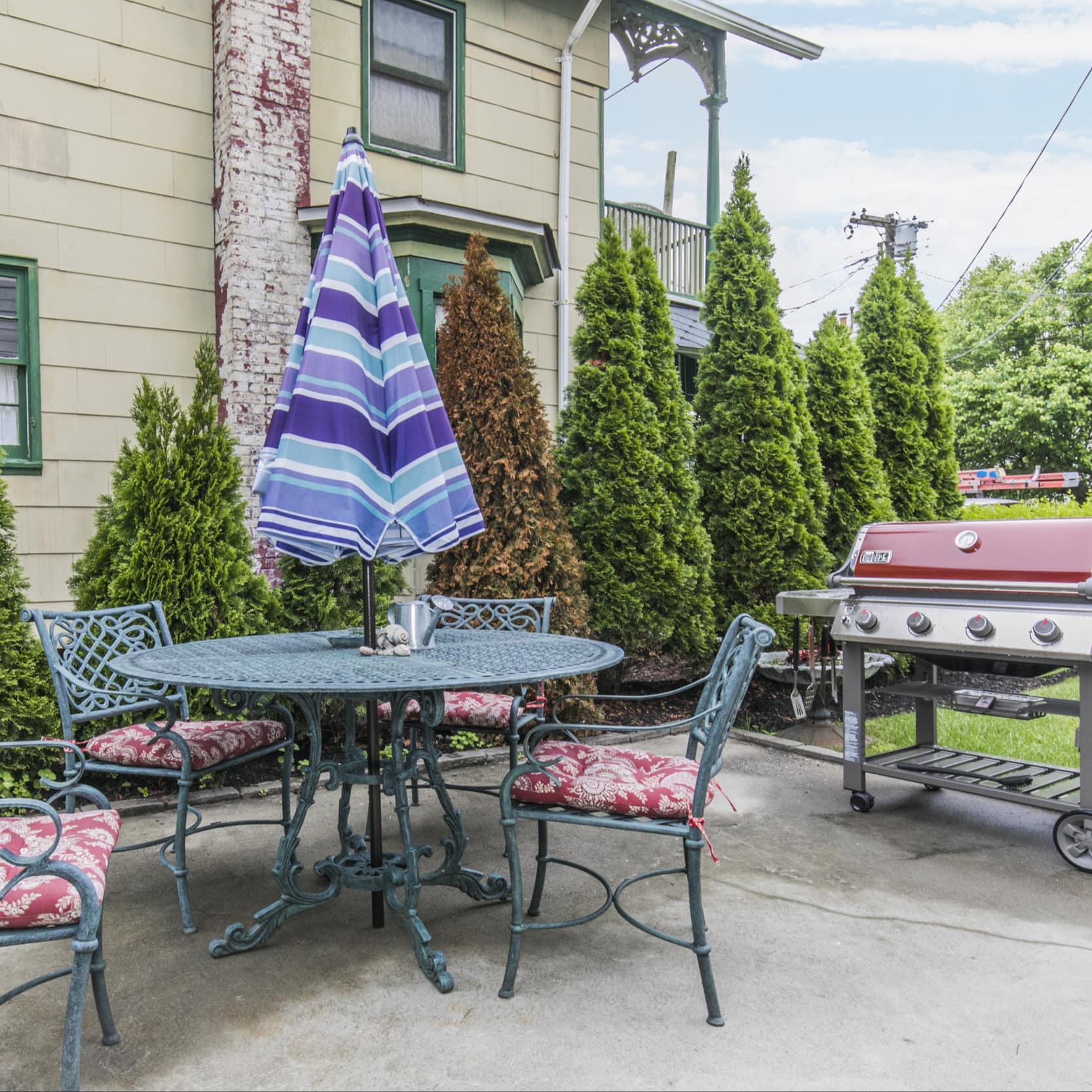 With a whopping 90 miles of pristine beaches backed by undulating dunes and punctuated by rollicking resort towns, it's hardly a surprise that the Jersey Shore has become a hot spot for summertime vacationing. It's also got oodles of alluring bed and breakfasts, which inhabit wave-side cottages on the fringes of buzzy Ocean City, or can be found poking out from half-timbered Tudor manor houses to meet the Atlantic at Cape May.
Escape to the wonderful New York Finger Lakes and beyond
Upstate New York is a treasure trove of B&Bs. Around Niagara Falls are options nestled in the wine country that rolls down from the banks of Lake Ontario, perhaps even with views of verdant vineyards and walking access to the tasting rooms. Then come Watkins Glen bed and breakfasts, a gateway to sloshing Seneca Lake and gorge-carved state parks. And you've got the handsome Hudson Valley, where Cold Spring bed and breakfasts sit in centuries-old Colonial buildings with views of The Empire State's mountains.
Oklahoma – for bed and breakfasts in Tulsa and more
The vast swathe of swaying grass meadows and wild plains that is the Sooner State heralds an adventure to the Old West frontier. You can break away to moss-caked cabins in the depths of the Ouachita National Forest here. You can choose bed and breakfasts in Tulsa to check off oil museums and hike the trails of Turkey Mountain. Or, there are cowboy-style expeditions waiting to happen down by the bluffs of the Wichita Mountains.
Missouri for country jaunts and wine tasting
The Show Me State is a mecca for bed and breakfast retreats. St. Louis sets things rolling, offering cobbled districts on the edge of the Mississippi, laden with inns in post-industrial redbrick depots and steamer docks. From there, the sweet wines of age-old Augusta take over, while bed and breakfasts in Hermann are a chance to unravel German heritage in the shadow of Bavarian-style church belfries.
You won't have to look far in the Keystone State for a guest house or inn that's steeped in history and primed to get the wanderlust a-flowing. Take PA's Dutch Country, where it's all farm conversions beset by corn fields and ochre-tinted barns. From there, B&Bs in the Poconos beckon, with Swiss-style exteriors and steaming hot tubs at the base of ski resorts. And that's not even mentioning Jim Thorpe bed and breakfasts, which put you in quaint railroad districts near the old mines of Pisgah Mountain.
Bed and breakfasts beckon on the West Coast, too
It's not just the Midwest and the East Coast that offer charming guest houses. You can hop California's way and find loveable Solvang bed and breakfasts right by centuries-old Spanish missions and the cellar doors of the Santa Ynez Mountains. Or, there are escapes on the wave-lashed Oregon coast, with the clifftop walks of Coos Bay and jaw-dropping Cannon Beach just two of the awesome destinations that have B&Bs with views of the Pacific Ocean.