All about booking your charter boat
This guide to charter boats can whisk you away to the cobalt-blue seas of the Greek Aegean, through the simmering lagoons of the Caribbean, and out past the mangrove-fringed coast of Florida. It's brimming with destination inspiration and valuable information for when you book.
Features of charter boats to watch out for
Not familiar with the ins and outs of the charter boat world? Don't worry – there's a few jargon-busting tips and hints below, dealing with multi-hull and single-keel boats, skippered trips, and more.
It's unlikely you'll be looking at booking un-motored charter boats. Most of the yachts and catamarans on the menu today come with a small on-board engine that lets you have the freedom of the Caribbean cays and Greek coves, even when the winds aren't a-blowing.
Do I need a charter boat with a crew?
If you're even asking that question, the chances are you do. Charter boat packages without a dedicated crew and trained helmsman are known as bareboat trips. They are only open to travelers with the necessary sailing qualifications and experience.
A monohull of catamaran charter boat?
The two main types of charter boat out there are dual-hulled catamarans and single-hulled yachts. The classic boatstyle is the latter, which comes with just one keel and good maneuverability, along with cheaper rates on average. A catamaran is better for beaching in lonely coves, offers more living room, and a steadier ride.
Securing your own charter boat for that jaunt to Europe is a great way to explore the much-vaunted lands of the Med. From the pine-topped coves of the French south coast to the pebble inlets of the Greek Islands, there are oodles of amazing spots open to those who aweigh anchor in these parts.
Sardinia for crystal-clear seas
Sardinia's mountain-carved interior might be stunning, and the pastel-painted city of Cagliari certainly has its own draws. But if there's one place that steals the show on this Italian isle, it's got to be the paradisiacal Costa Smeralda. All around the yacht-speckled town of Porto Cervo is where you'll find it, fringed with alabaster-white sands and waters so clear you'd think they were glass.
The sailing mecca of Greece
Greece is perhaps the single most popular destination for charter boats in Europe. It's easy to see why, too. As the country fragments into the Ionian and Aegean seas, it gives way to more than 6,000 individual islands. Some of them have been hosting seafarers since the days of Odysseus. Look to islands like Poros and Aegina for easy-to-reach charters in the Saronic Gulf near Athens. But also be sure to add elusive Santorini and the blinding-white bays of Zakynthos to the itinerary.
The French Riviera has another name – the Cote d'Azur. Sailors will tell you it's a more fitting moniker, what with the cyan-blue hues of the Mediterranean Sea as it runs from chic Monte Carlo to the calanques gorges of Marseille. Along the way, the region packs in the breathtaking island of Porquerolles and the history-steeped city of Nice, making it a real doozy for all sorts of boat vacationers.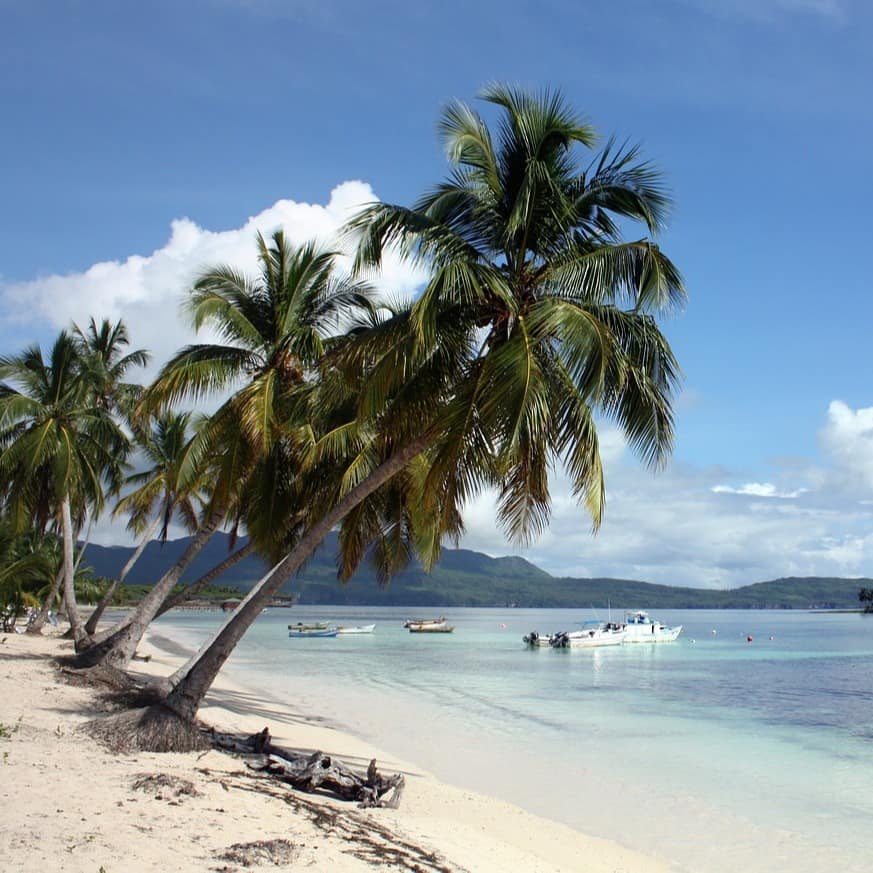 Of course, you don't have to hop across the Atlantic Ocean to enjoy a boat charter. The world is full of celebrated sailing destinations with their own pearly lagoons and coral reefs. The pointers below reveal a few that are closer to home.
Miami boat charters
The Magic City isn't all jalapeno-sizzling taco joints and Cuban tortilla sellers. Breakaway from the buzz of downtown to Miami Beach and you'll find a happy-go-lucky stretch of white sand and sloshing ocean. It's dotted with villa rentals with their own boat docks, making Biscayne Bay a perfect place to seek out charters in the Sunshine State. That way, you can organize your own dolphin-spotting tours and romantic sunset ventures to the Florida Keys.
The BVI have always been famed for their yachting scene. There's a world-famous springtime regatta that brings big crowds of sailors. But there are also calm seas for much of the rest of the year, allowing you to hop on board and skim across to stunning coves framed by granite boulders on Virgin Gorda, or moor up by natural Jacuzzi baths near the inlets of Jost Van Dyke.
Join the 1000s of A-listers and jet setters who plot a course for the Bahamas by opting for a boat charter out of Nassau or Freeport each year. There's a great range of chic and luxury yachts offered here, along with pink-tinted sands on remote cays like Exuma.